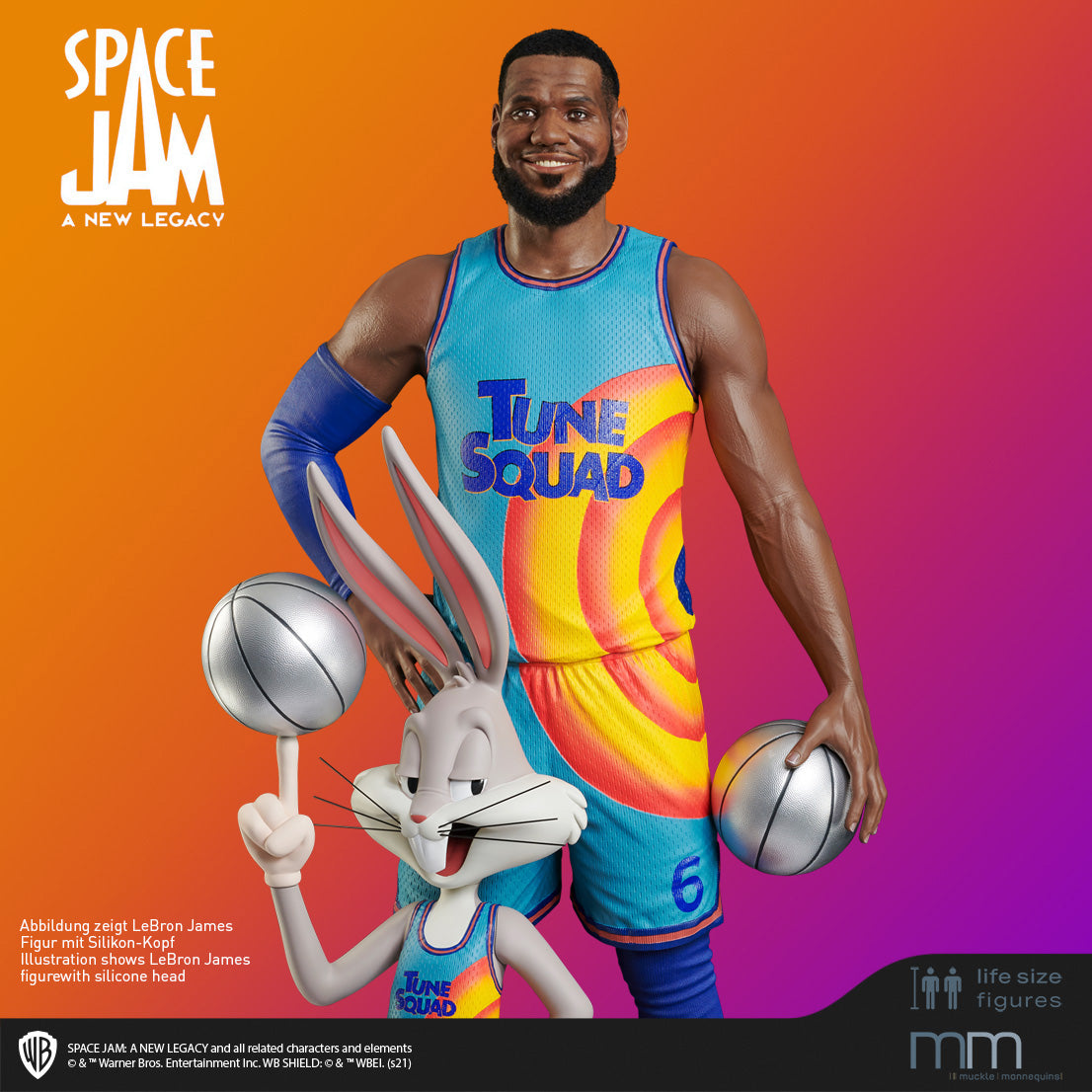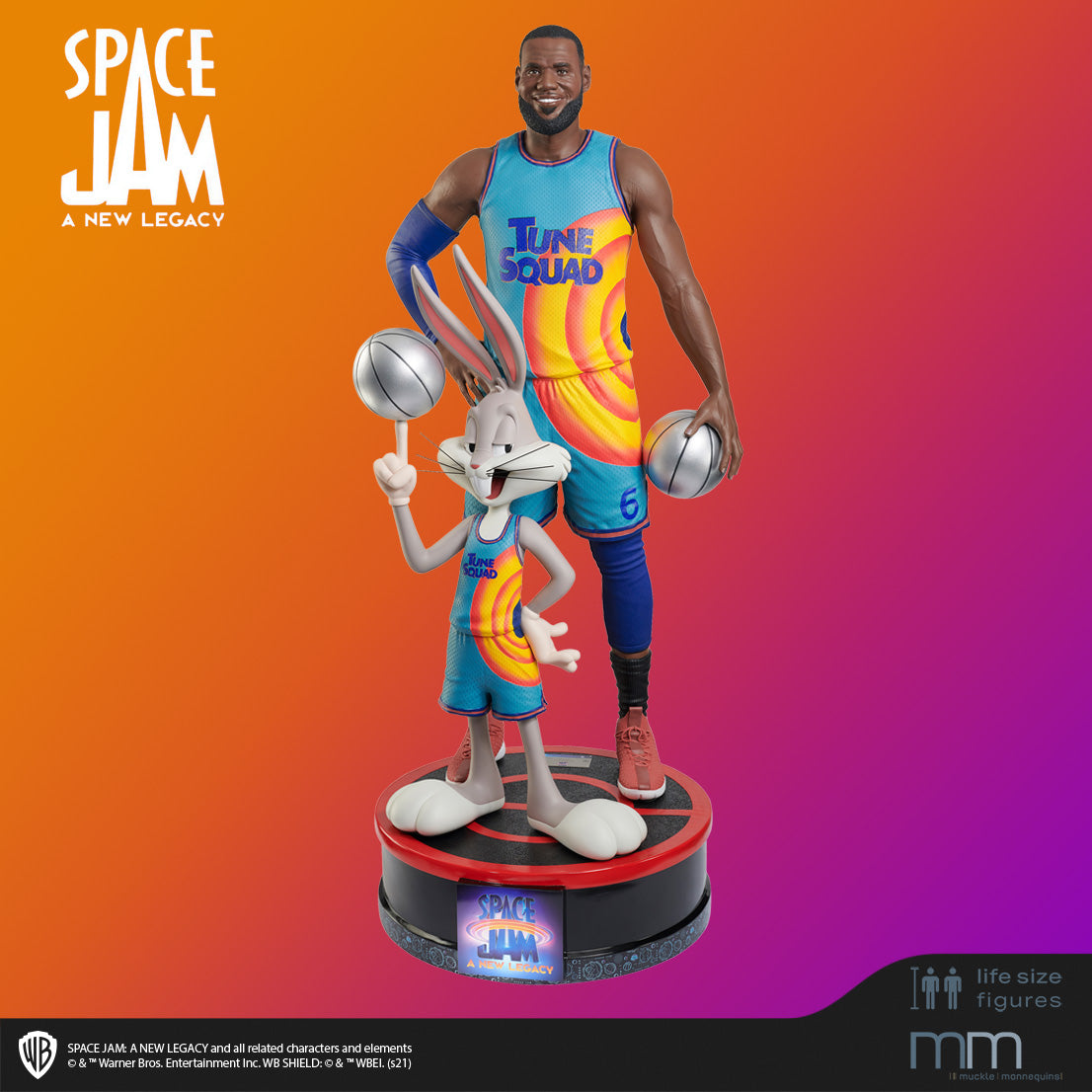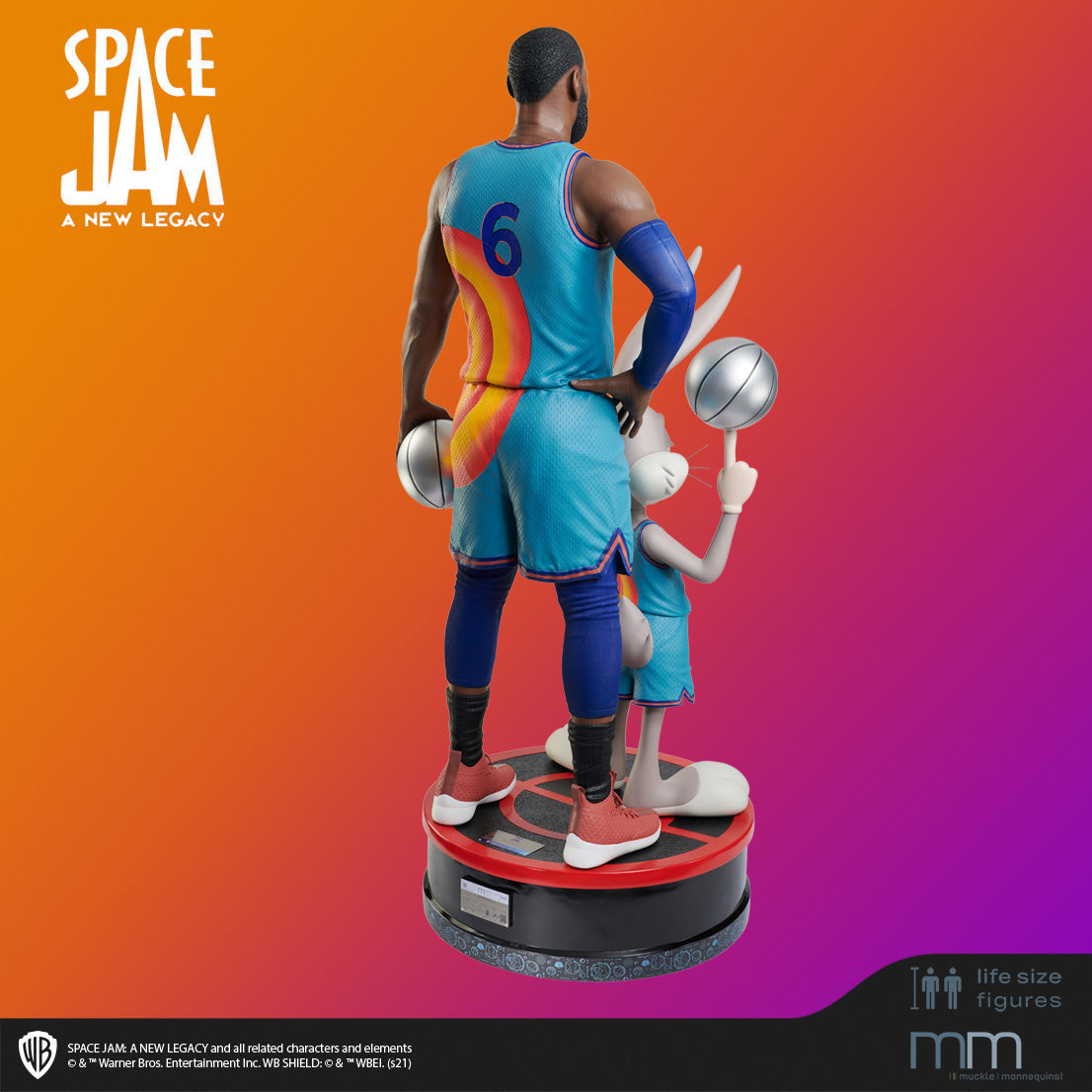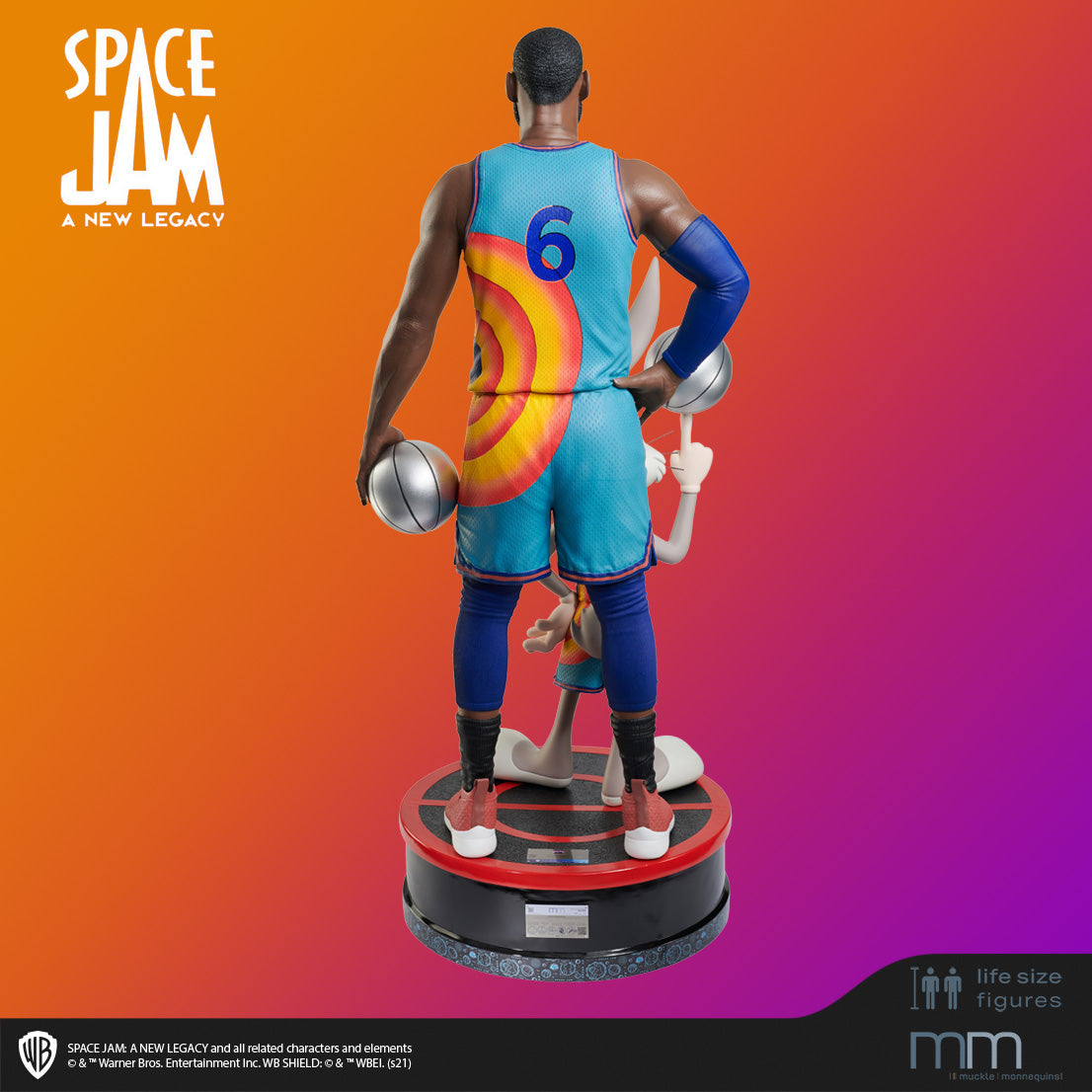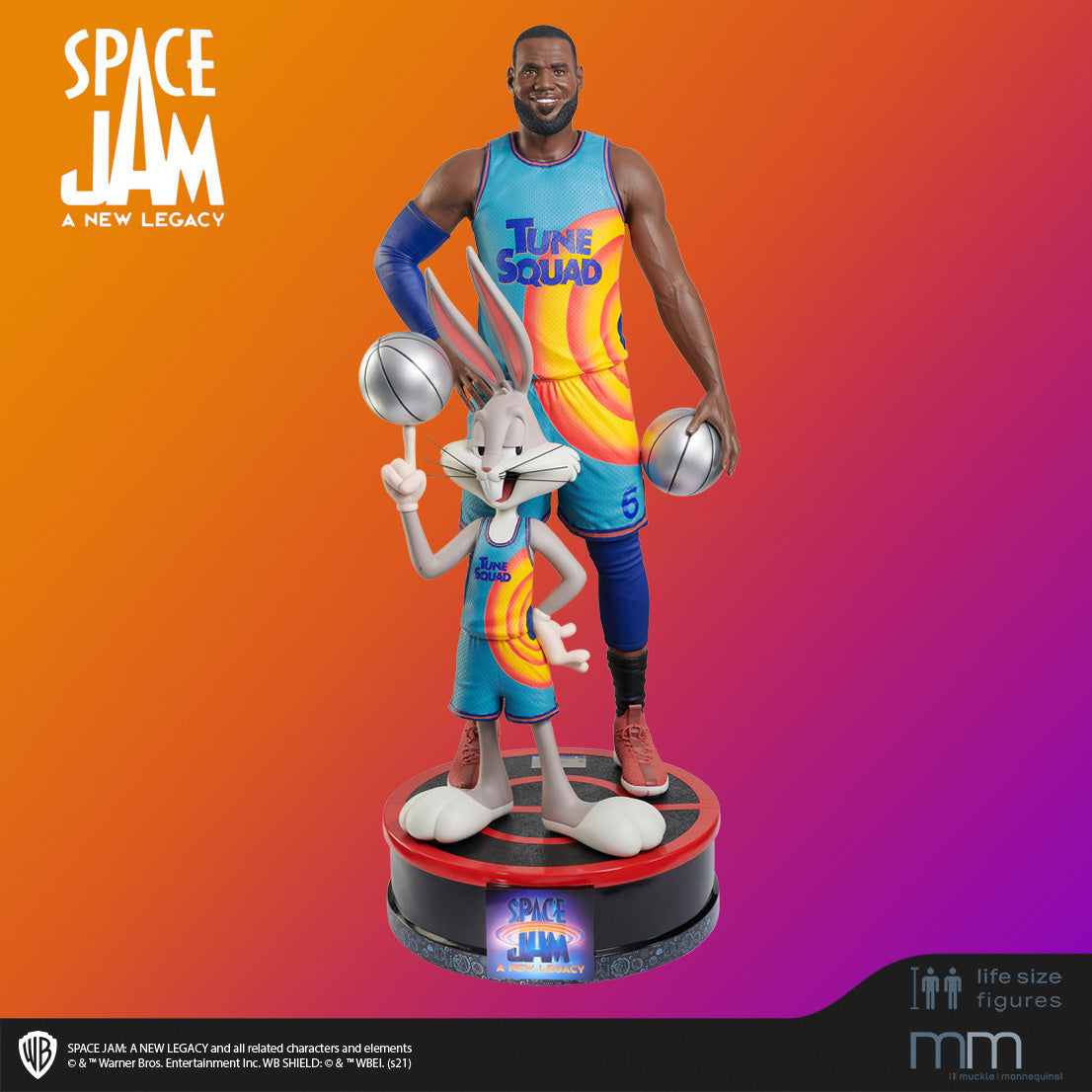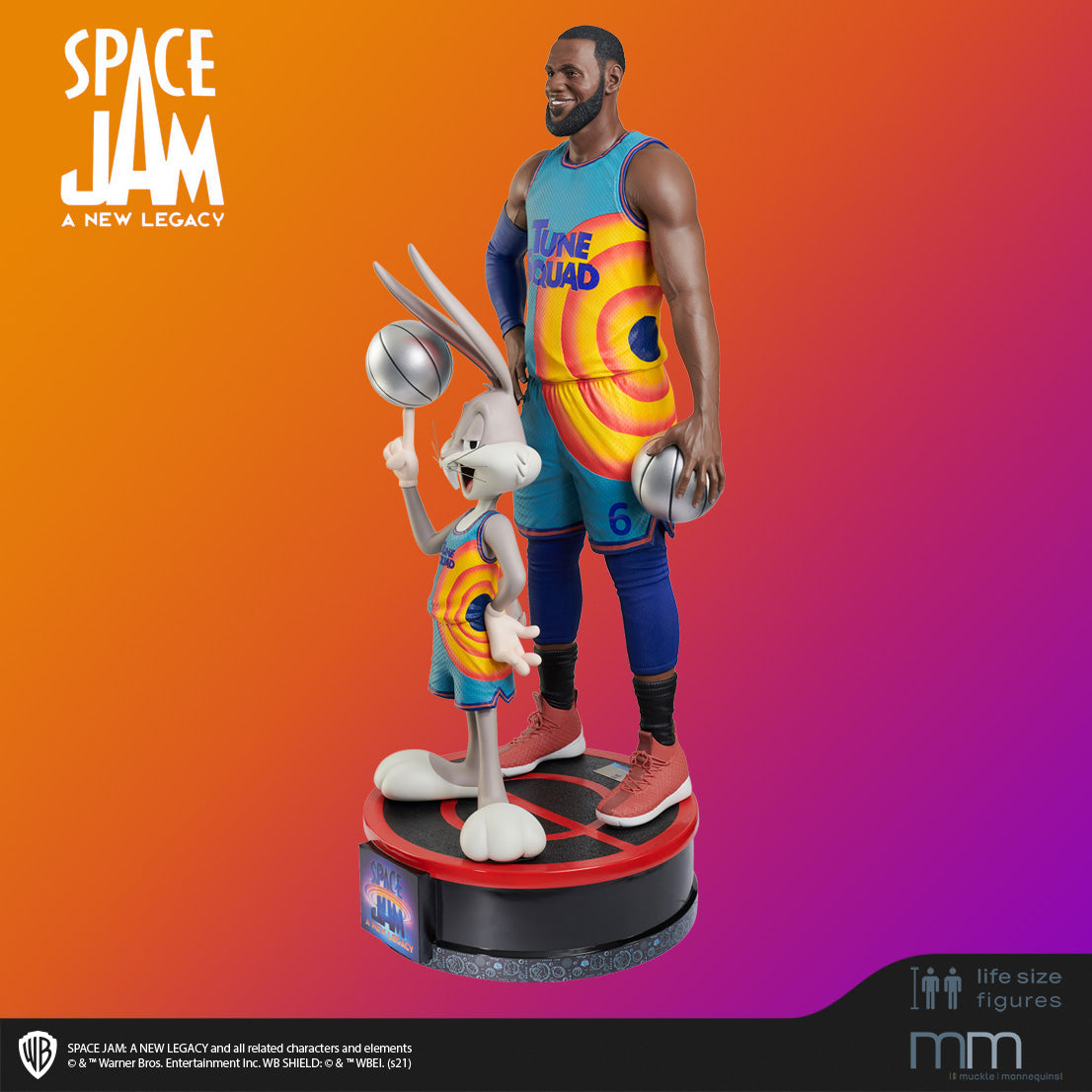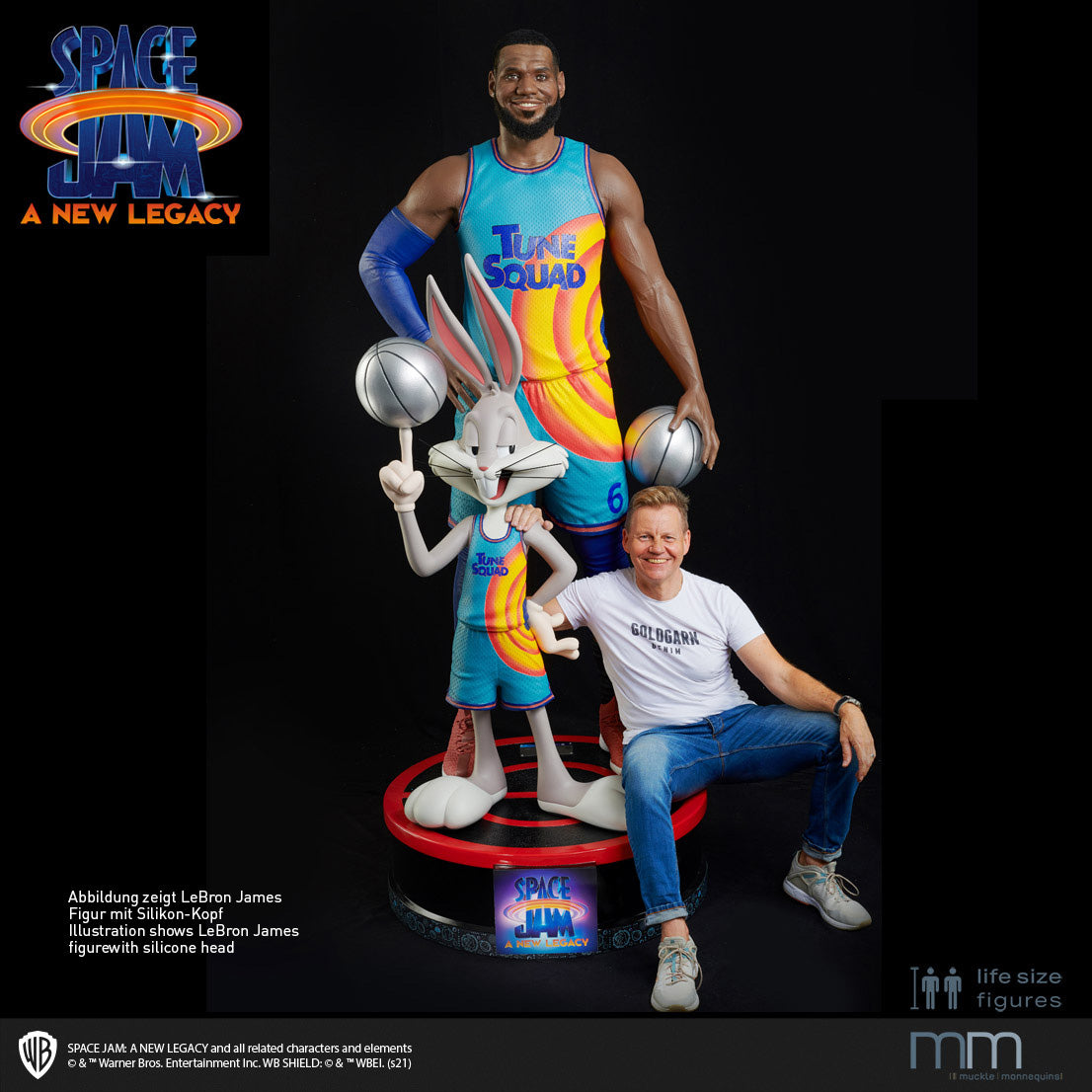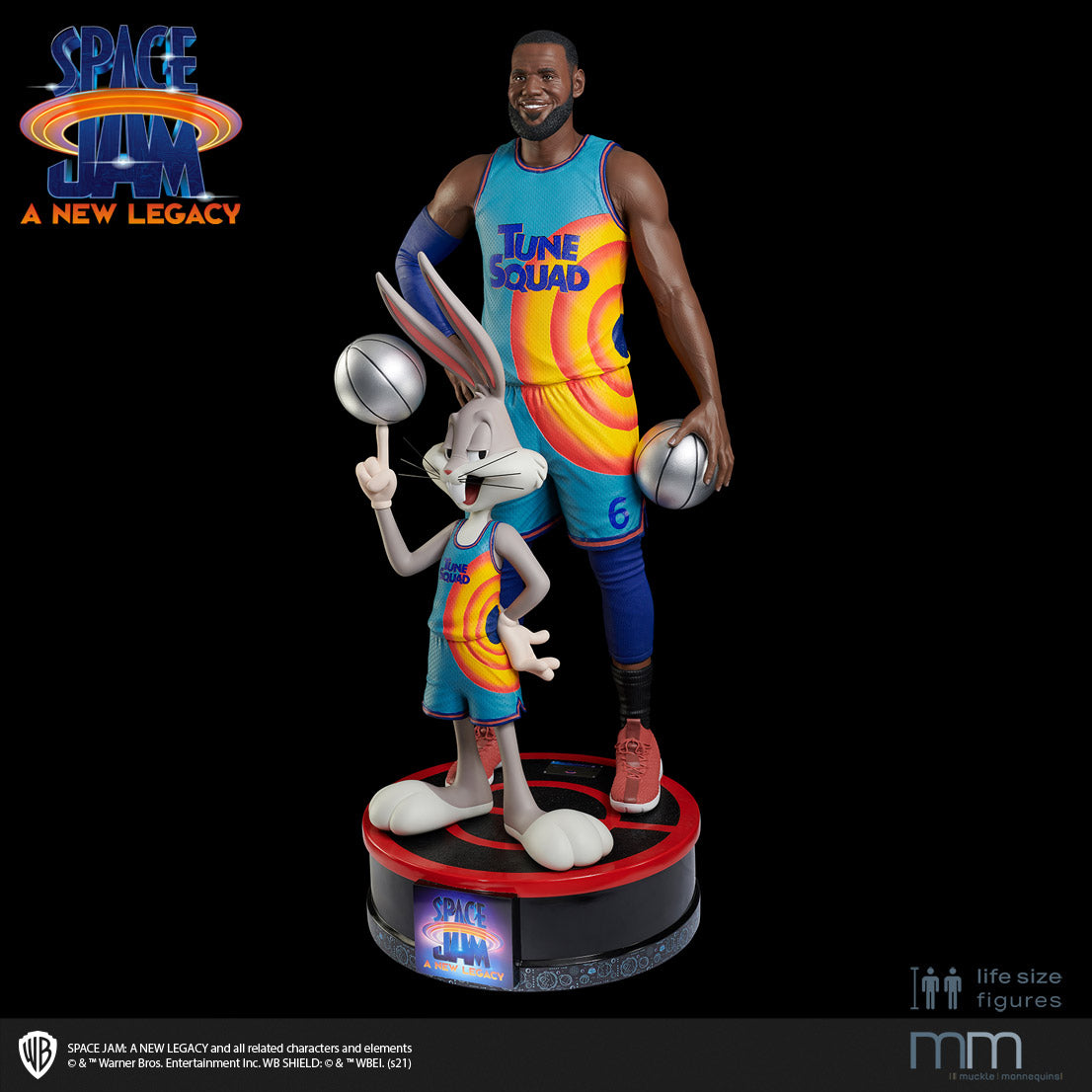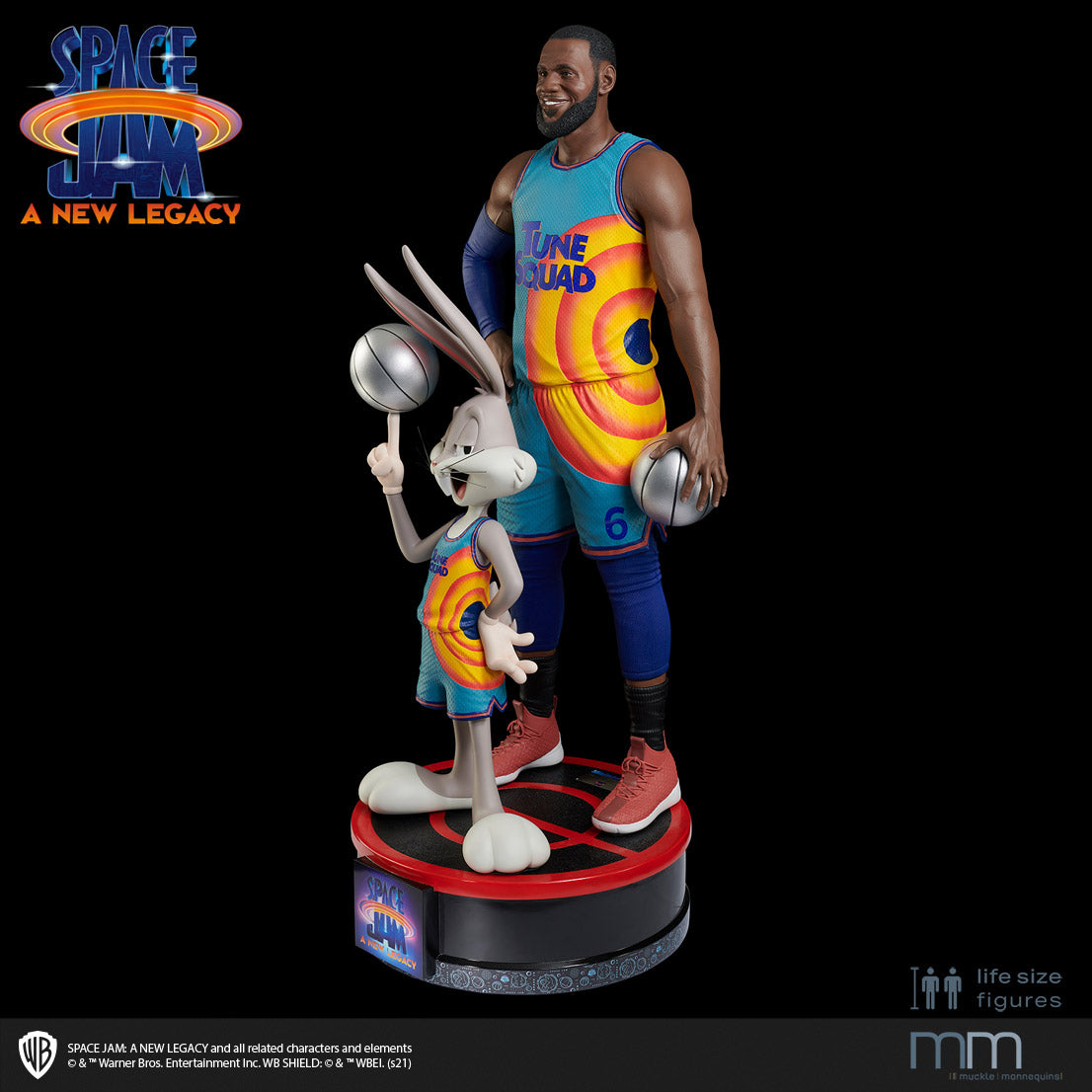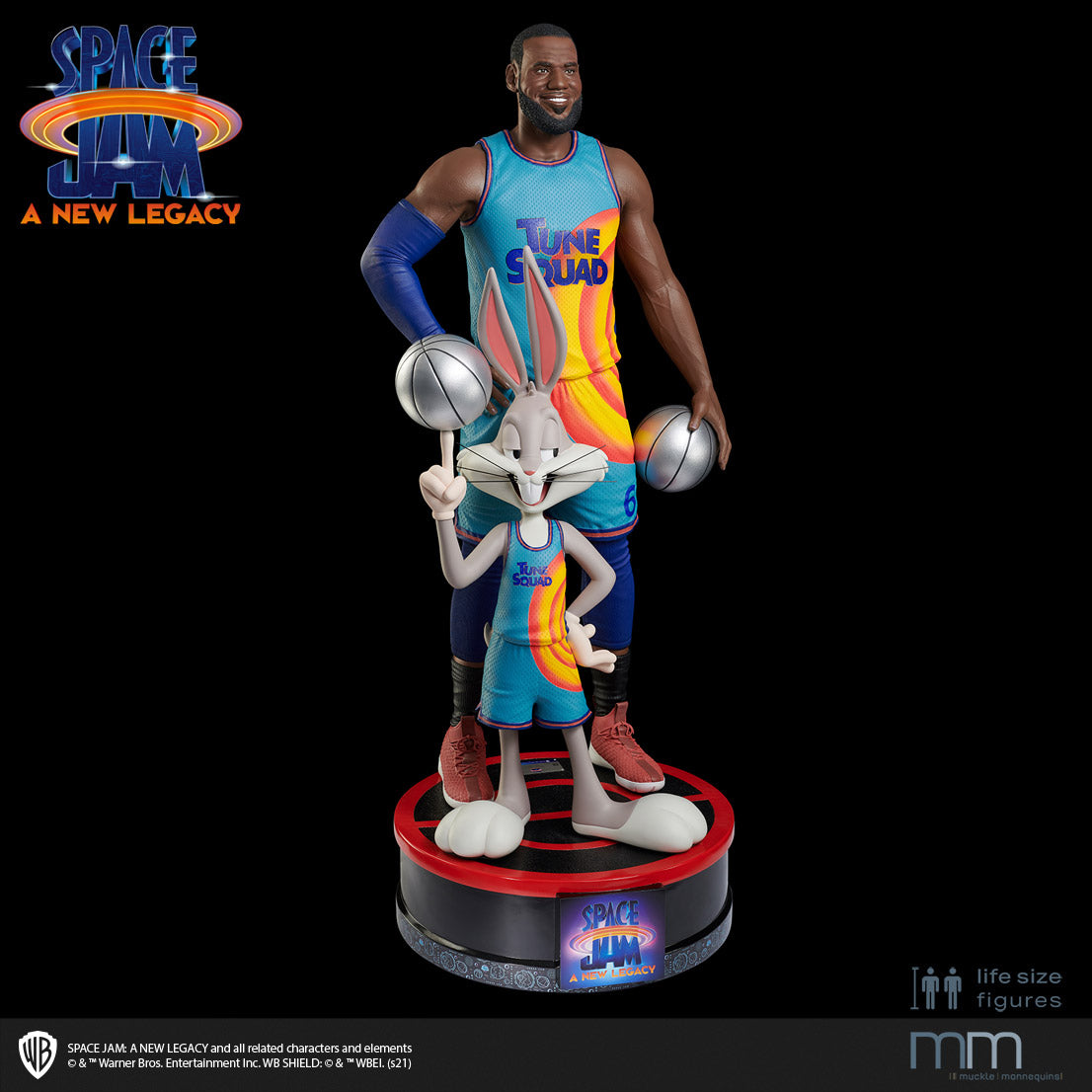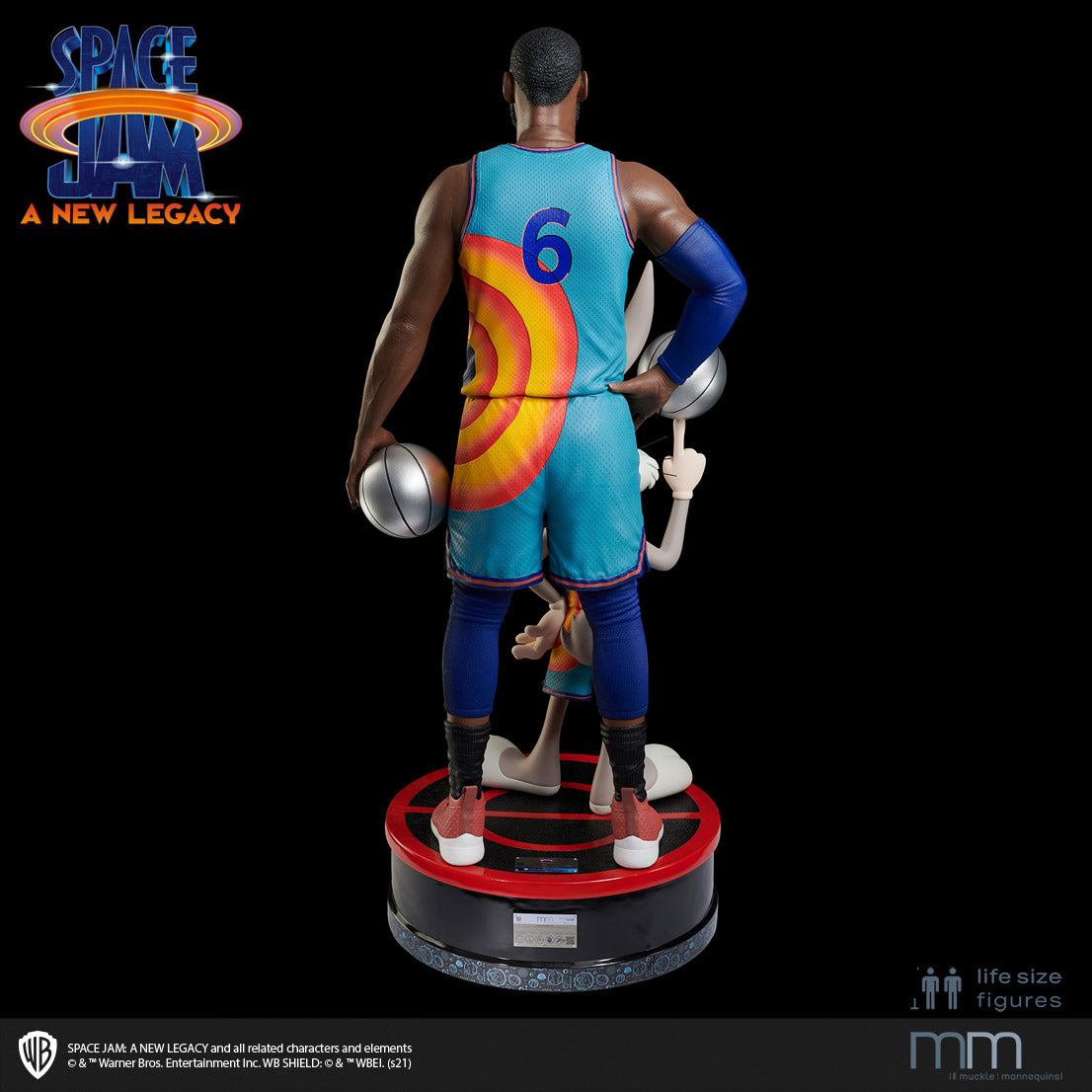 Bitte sende uns eine Nachricht zu diesem Produkt. Please send us a message regarding this product:
Price includes VAT / plus shipping costs
Life-Size Figure
SCALE 1:1 / 237 CM
LEBRON JAMES | SPACE JAM - A NEW LEGACY

We show the basketball star LEBRON JAMES from the American NBA on a round base made of fiberglass as the star of the sequel to the cult comedy SPACE JAM - A NEW LEGACY.



The life-size LeBron James figure was created from original images and modeled in great detail. The entire figure and the adapted base are made of durable fiberglass and all parts, including the material structures, are painted by hand. In order to ensure that the figure looks real, we use special acrylic eyes.

Get one of 555 limited LeBron James life-size figures now.
SPACE JAM: A NEW LEGACY and all related characters and elements
©️ & ™️ Warner Bros. Entertainment Inc. WB SHIELD: ©️ & ™️ WBEI (s21)
Additional Details and Measurements
Material

Figure
Height without Base
Height with Base round
Depth of Figure
Width of Figure
Weight without Base

Fiberglass


206 cm
237 cm
93 cm
93 cm
21.4 kg

Round Base
Width
Depth
Height
Weight


93 cm
93 cm
31 cm
22.9 kg

SKU No. Figure

LEB-SJ2-1