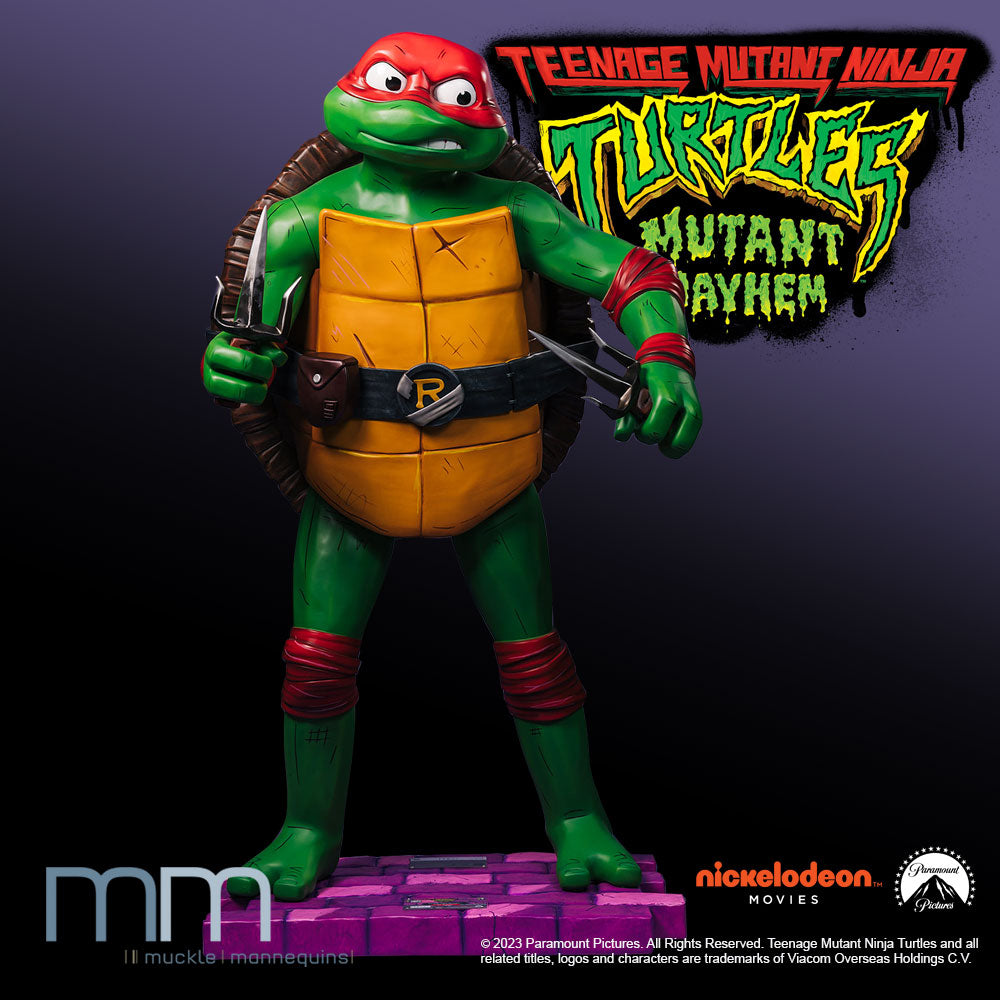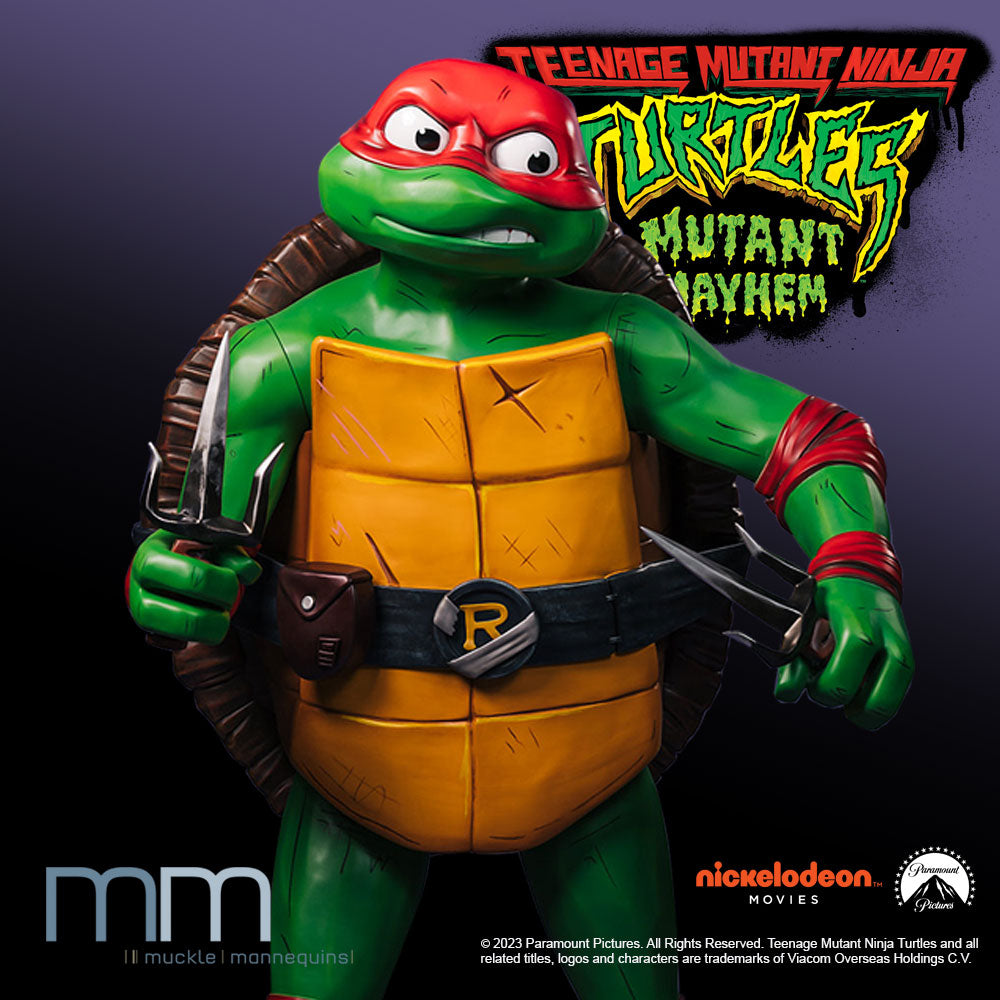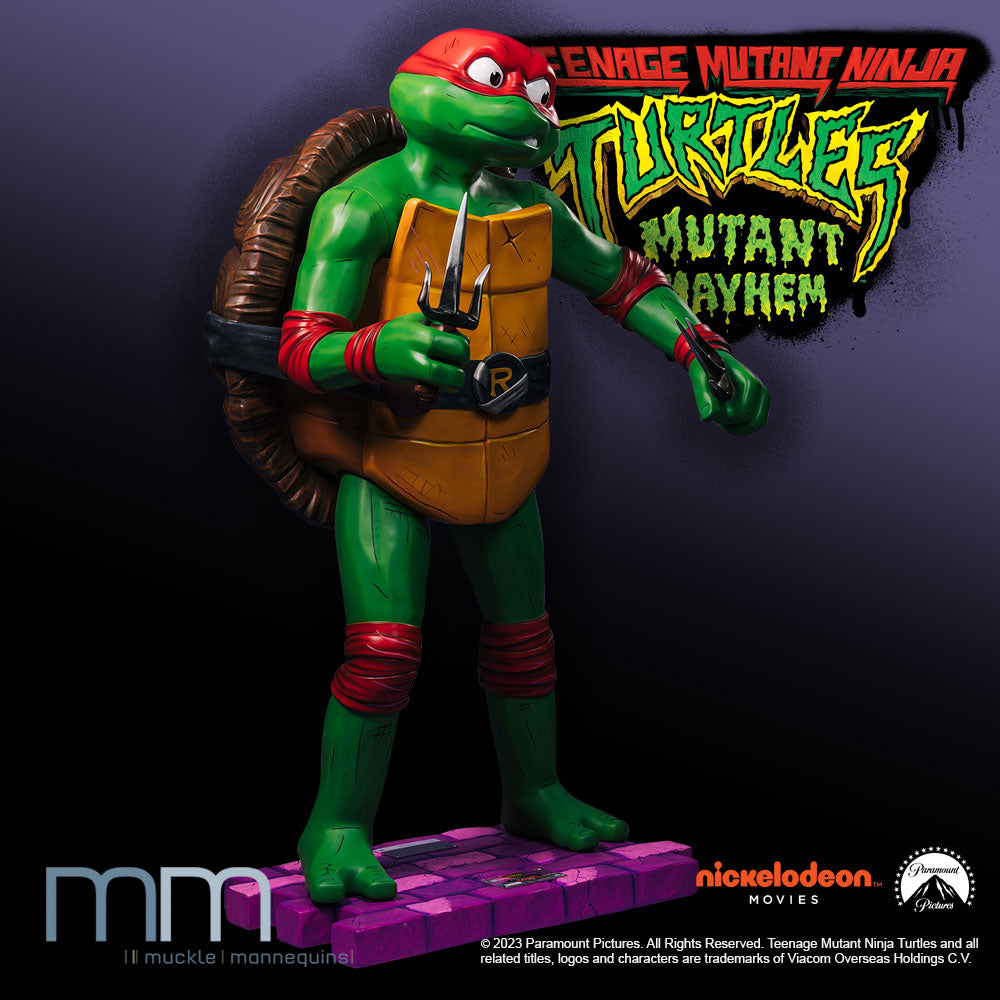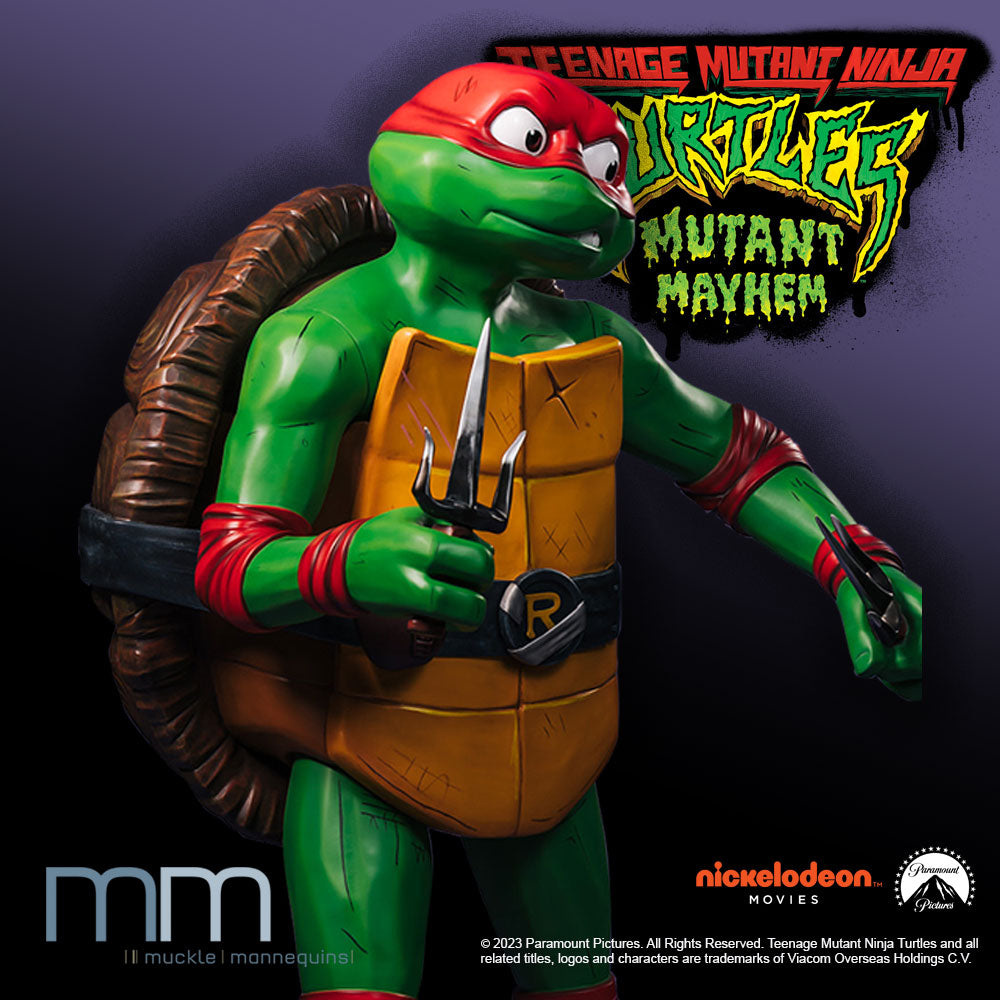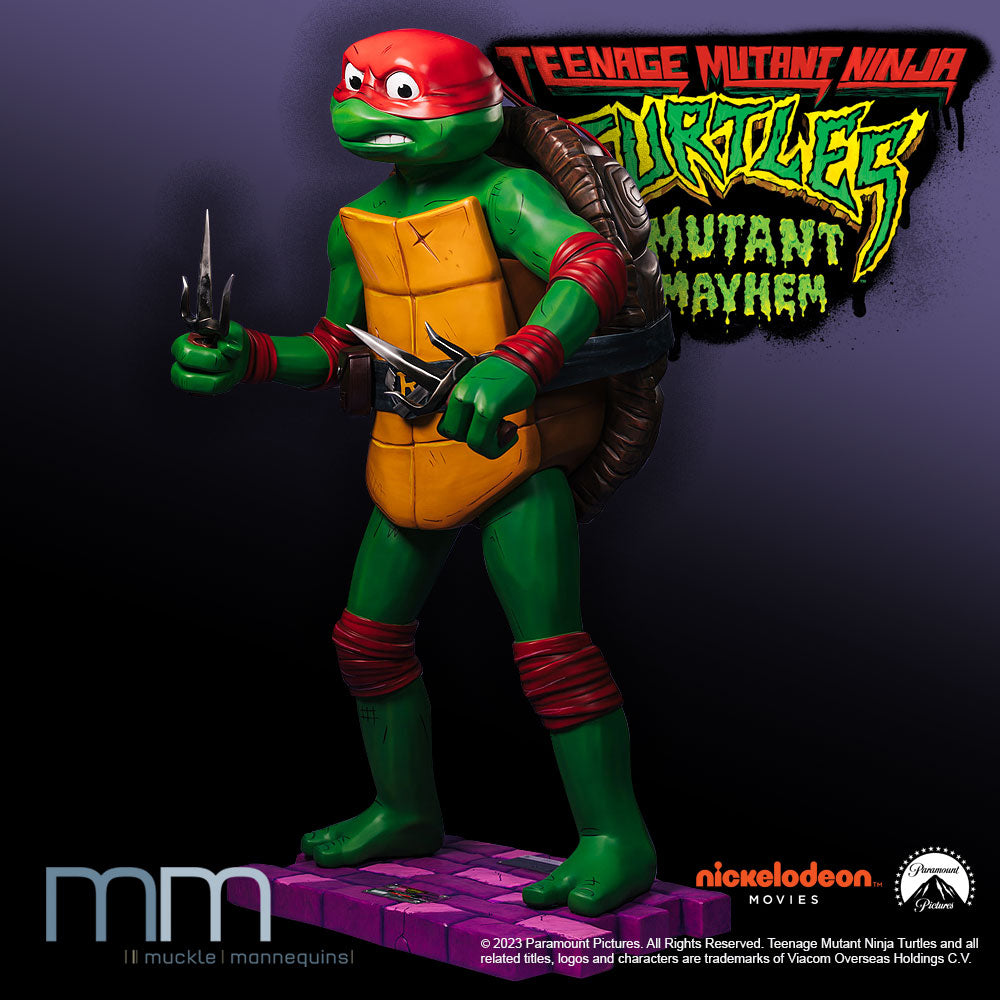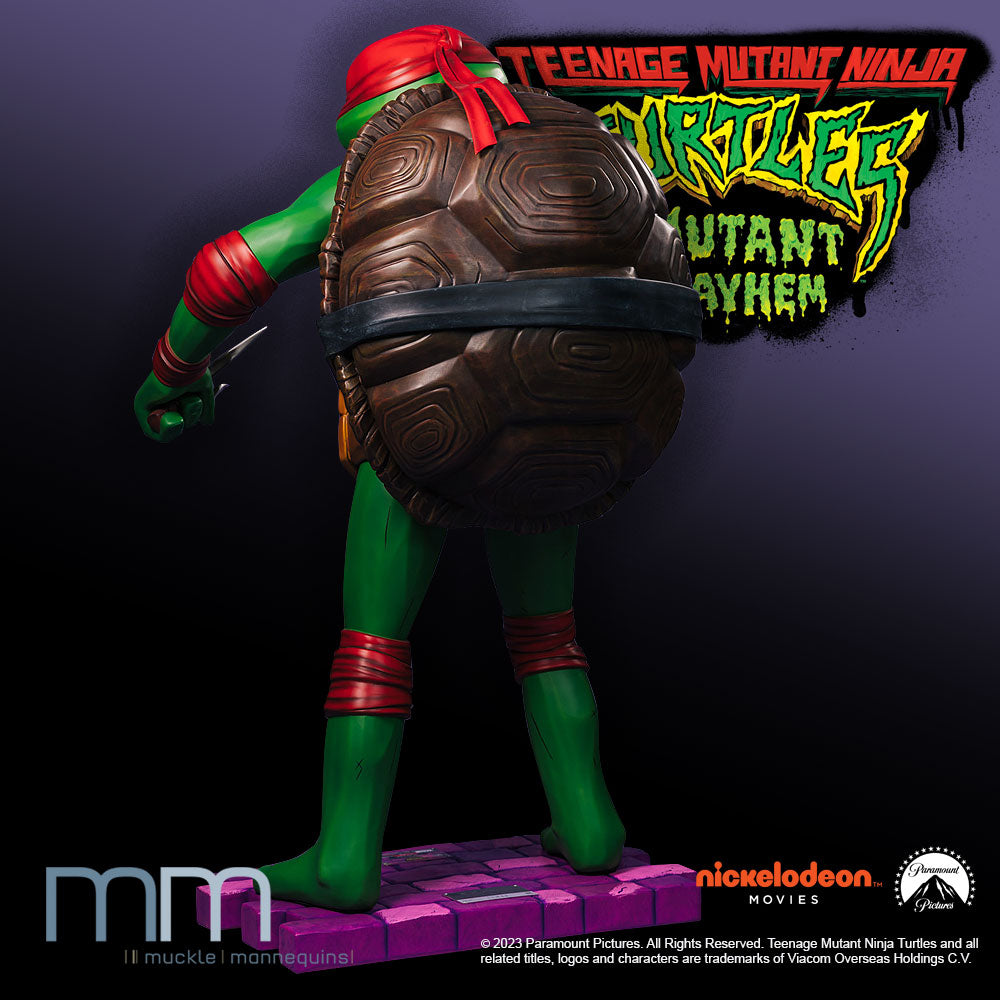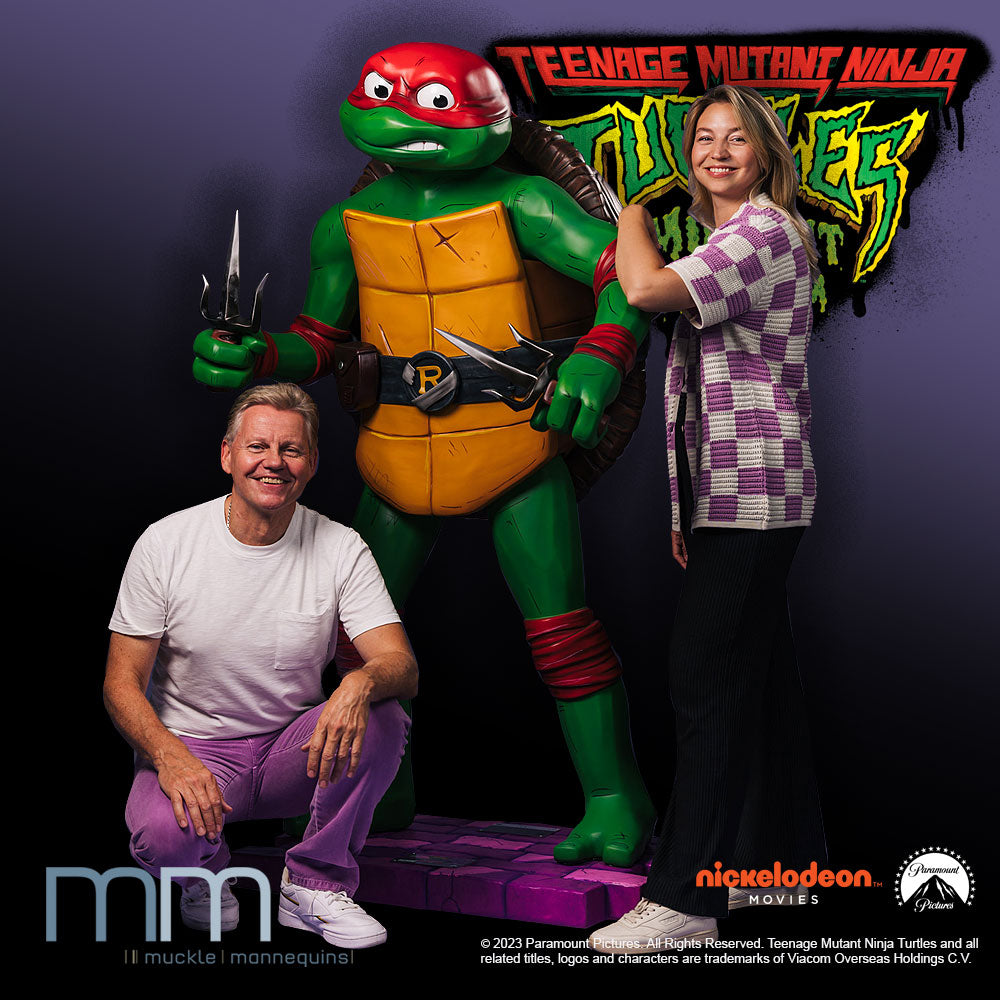 Bitte sende uns eine Nachricht zu diesem Produkt. Please send us a message regarding this product:
Life-Size Statue TEENAGE MUTANT NINJA TURTLE
SCALE 1:1 / 178 CM
The "Teenage Mutant" Ninja Turtle Raphael, or Raph, wears the red bandanas and is the strongest and most spirited of the four brothers. This often leads to him freaking out over completely banal things. In addition, his anger and lack of concentration often get in his way. Since he actually wanted to become the leader of the brothers, there are always arguments with the others. His melee weapons are 2 Sais.
©2023 Paramount Pictures. All Rights Reserved.
Teenage Mutant Ninja Turtles and all related titles,
logos and characters are trademarks of Viacom Overseas Holdings C.V.


Additional Details and Measurements
Material

Figure
Height with Base
Height Figure

Fiberglass, Polyresin


178 cm
170 cm

Base
Width
Depth
Height

94 cm
56 cm


8 cm

SKU No. Figure

RA-NTMM-1