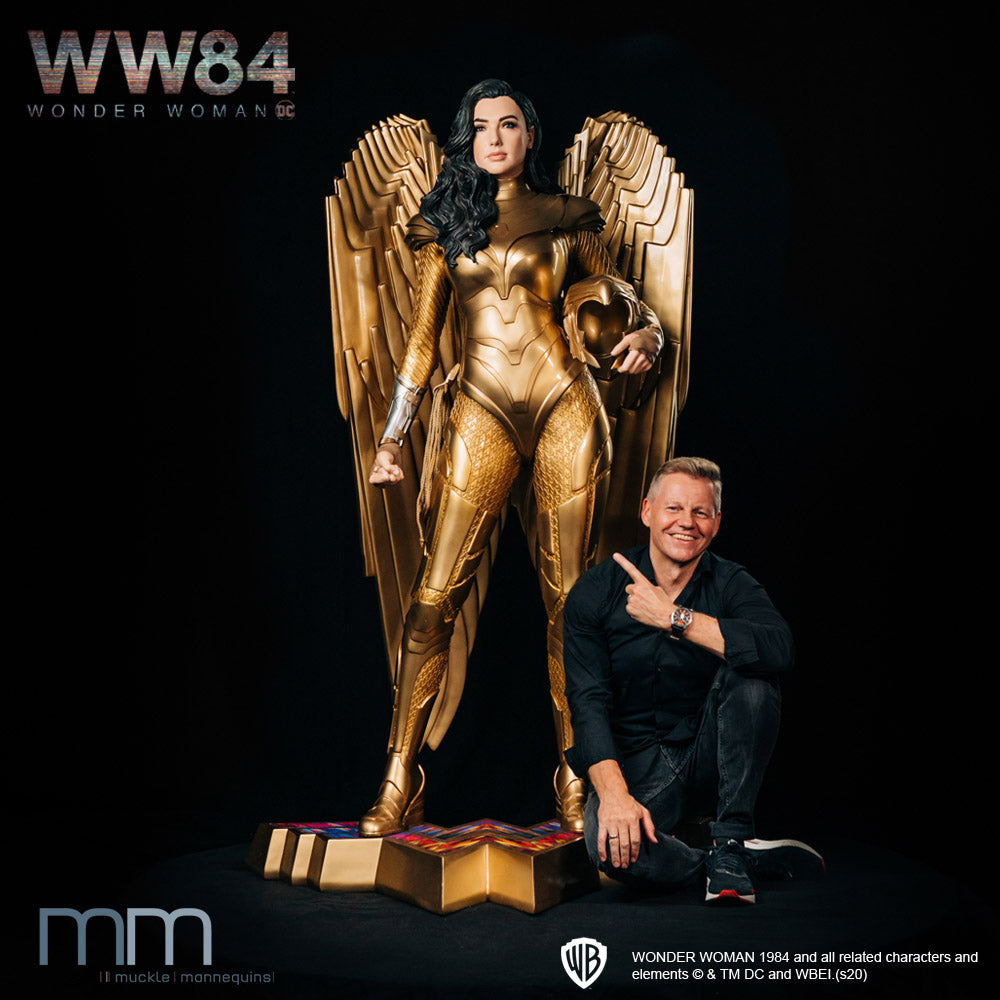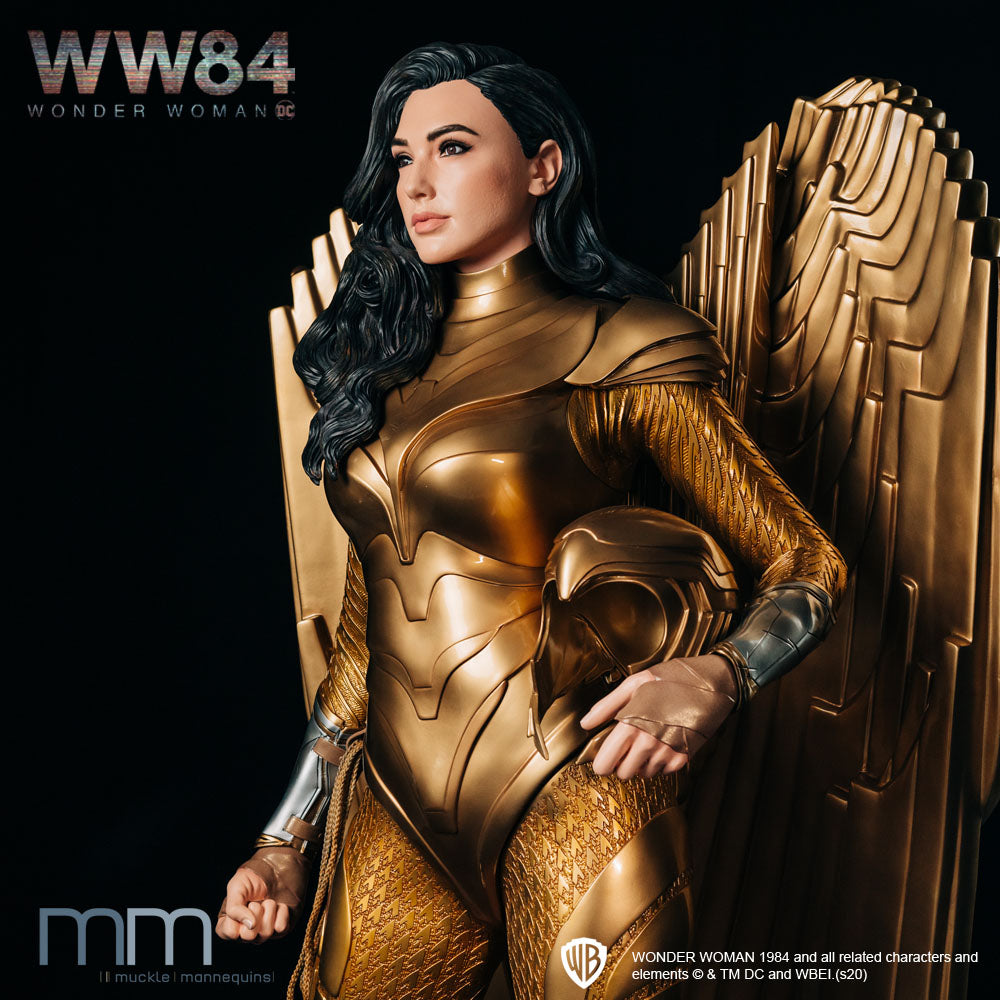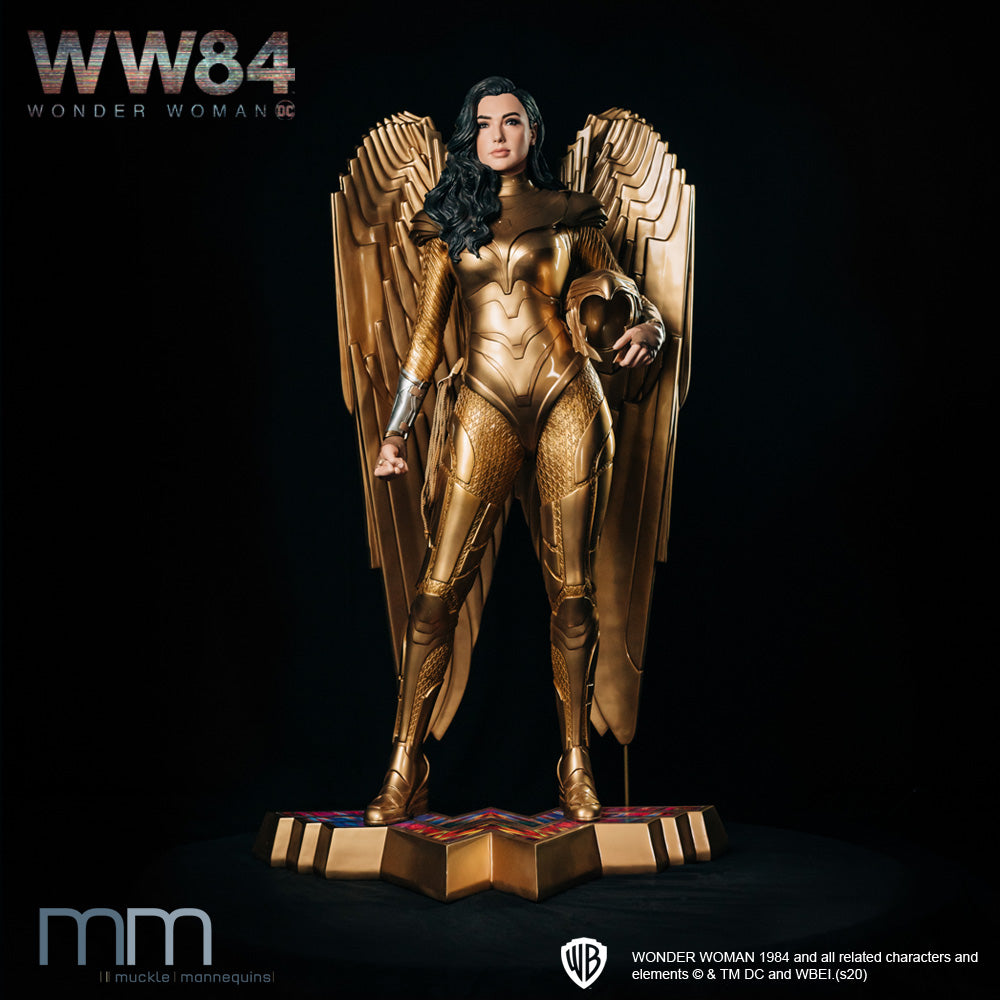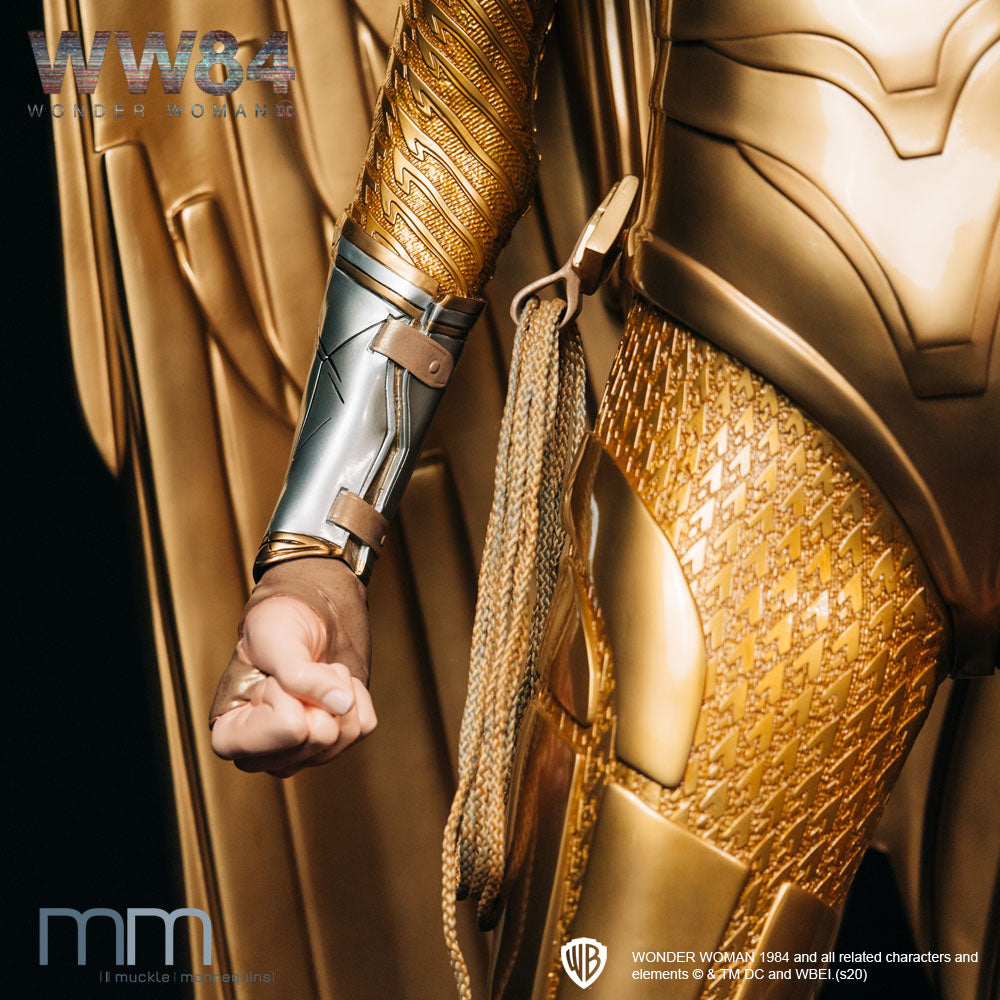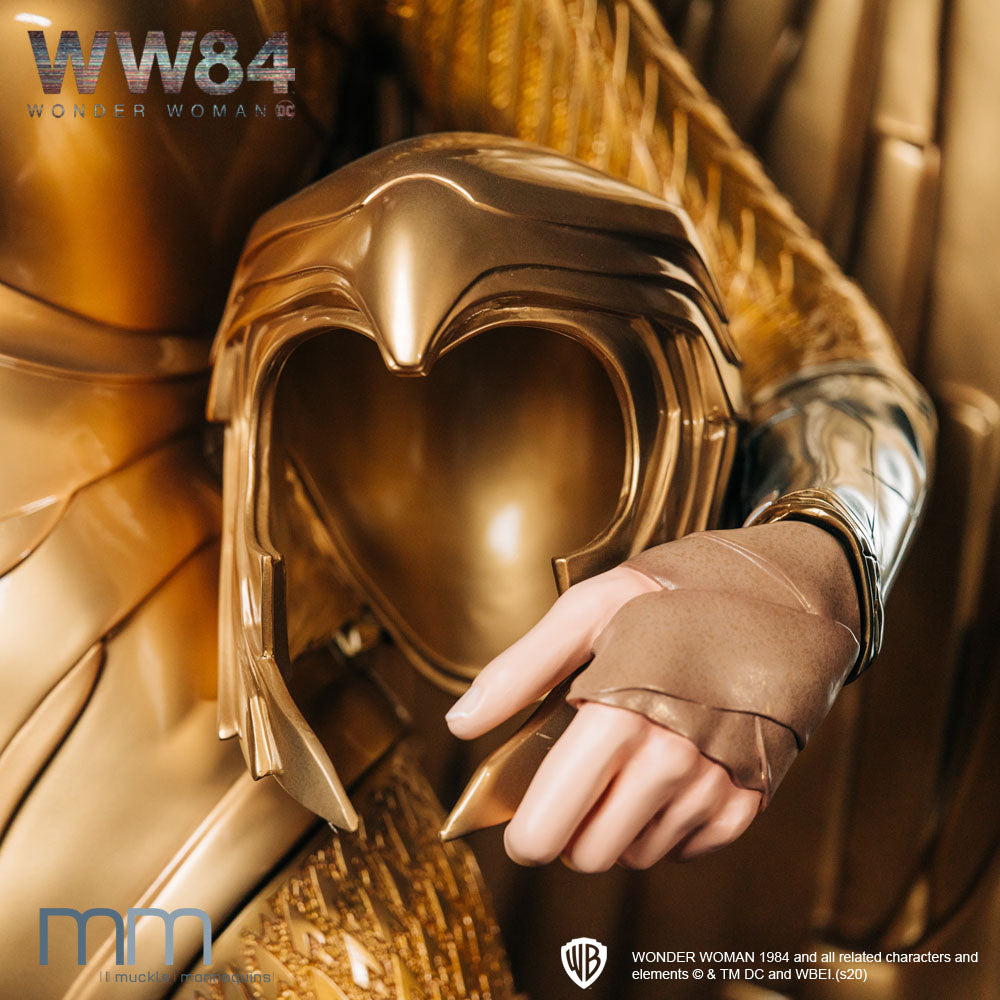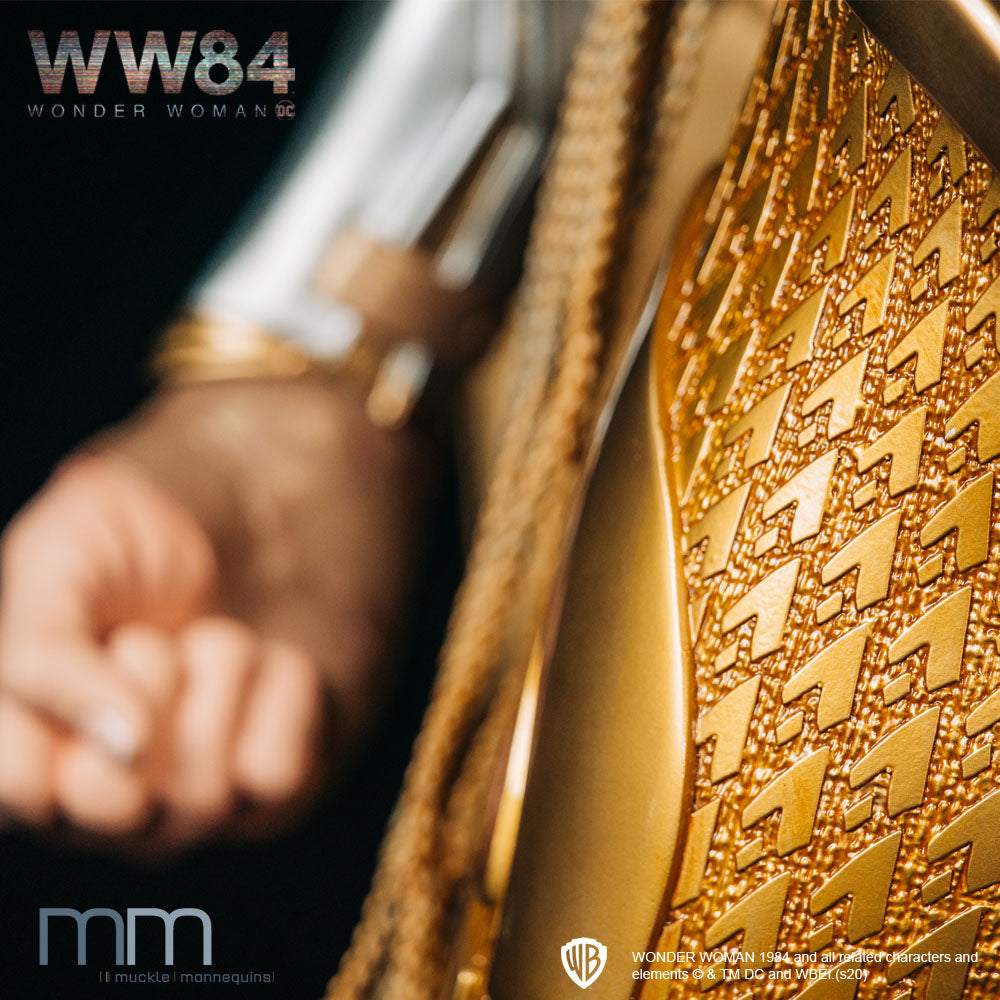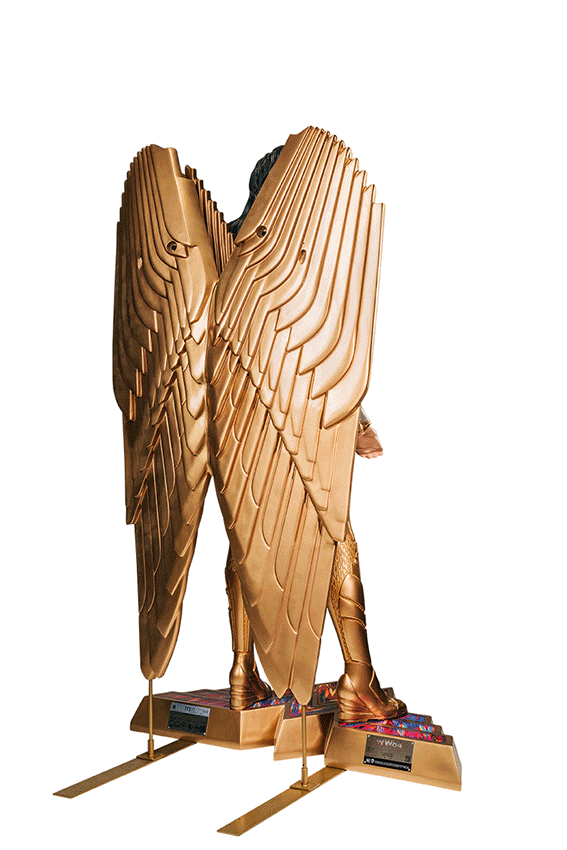 Bitte sende uns eine Nachricht zu diesem Produkt. Please send us a message regarding this product:
Life-size figure
SCALE 1: 1/198 cm
Muckle Mannequins presents the Wonder Woman 84 Life-Size Figure, joining the league of DC Comics collectibles.
The Wonder Woman 84 Life-Size Figure features a high-quality, attentioned to detail figure type. The figure protrudes through its golden armor, which shines on the upper body. Arms and legs of the armor have a detailed structure. Her portrait has flowing black hair sculpted with motion details and she holds her shiny helmet under her arm.
The Wonder Woman Life Size Figure also features a number of swap-out Amazonian accessories, allowing you to craft a display worthy of the gods. 
The Exclusive Edition of the Wonder Woman Life Size 84 Figure includes a spear accessory, giving you an additional display option in your wondrous arsenal of weaponry.
Add a warrior's strength to your DC Comics collection and bring home the Wonder Woman 84 Life Size Figure today.
Additional Details and Measurements 
material

Figure
Height without base
Total height with base


Wings
Height
Depth

base
Width
Depth
Height

Weight figure
Weight wings

SKU No. Figure
SKU No. Wings

Fiberglass


185.5 cm
198 cm



170 cm
65 cm


125 cm
72 cm
12.5 cm

25 kg
20 kg

WOW-WOW1984-1
WG-WOW1984