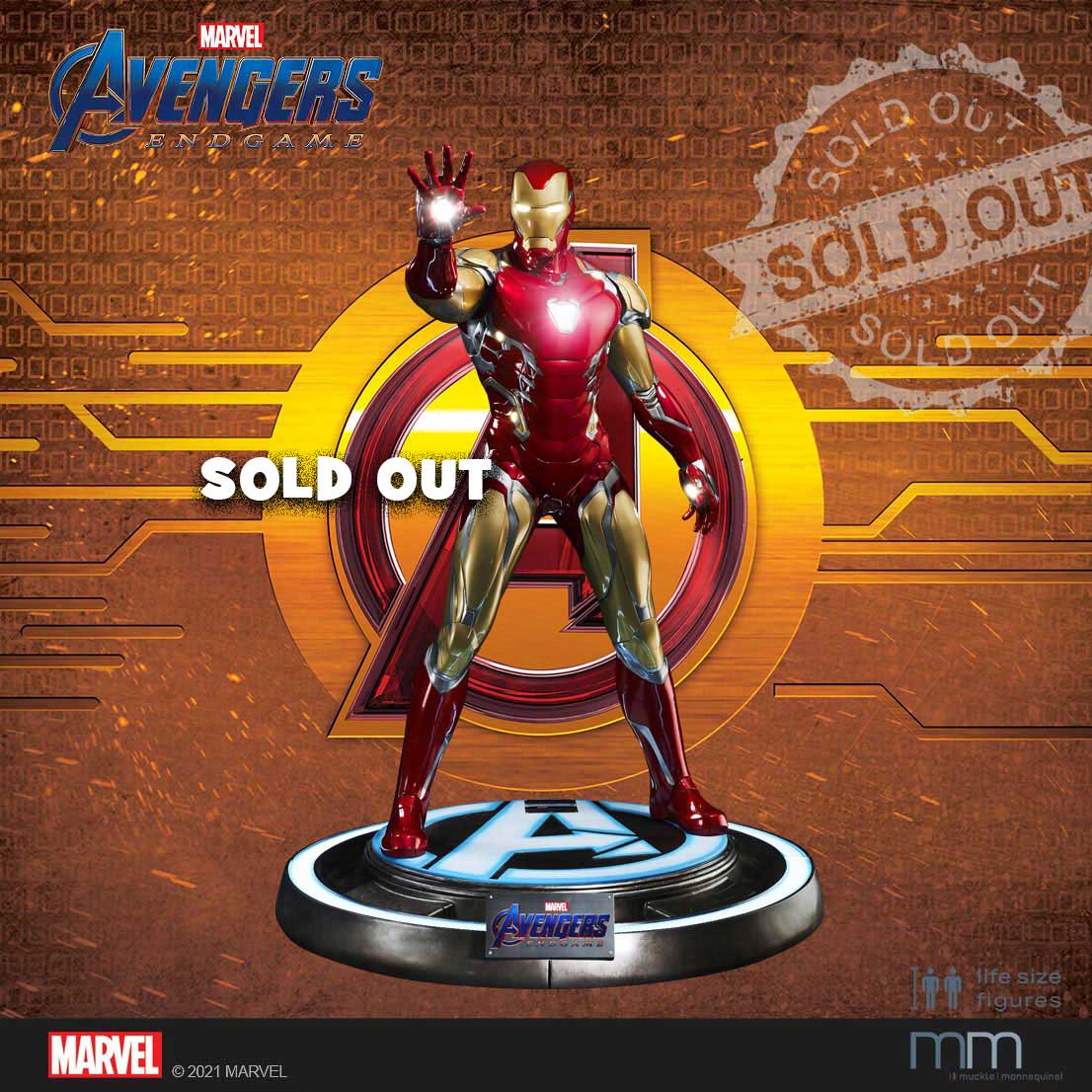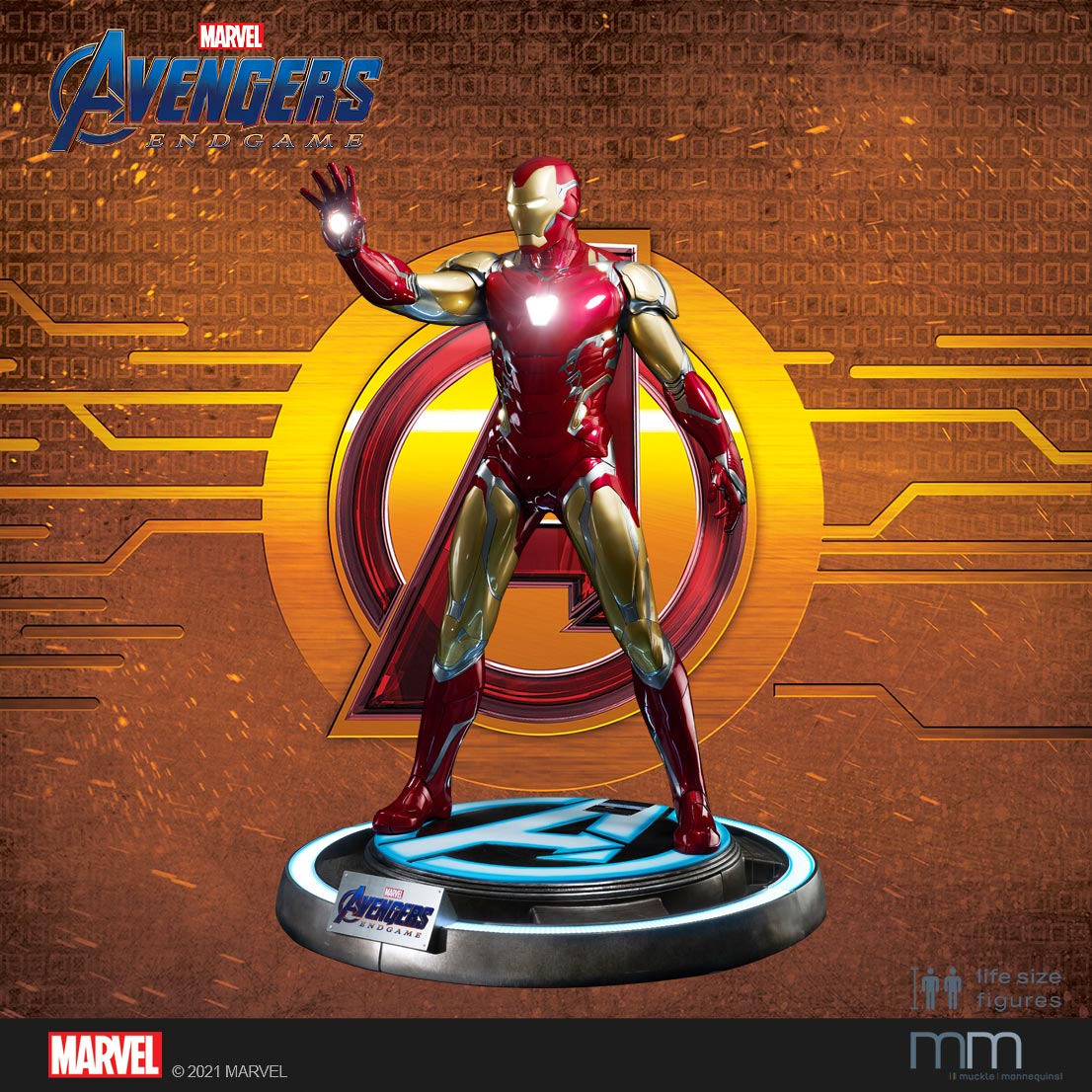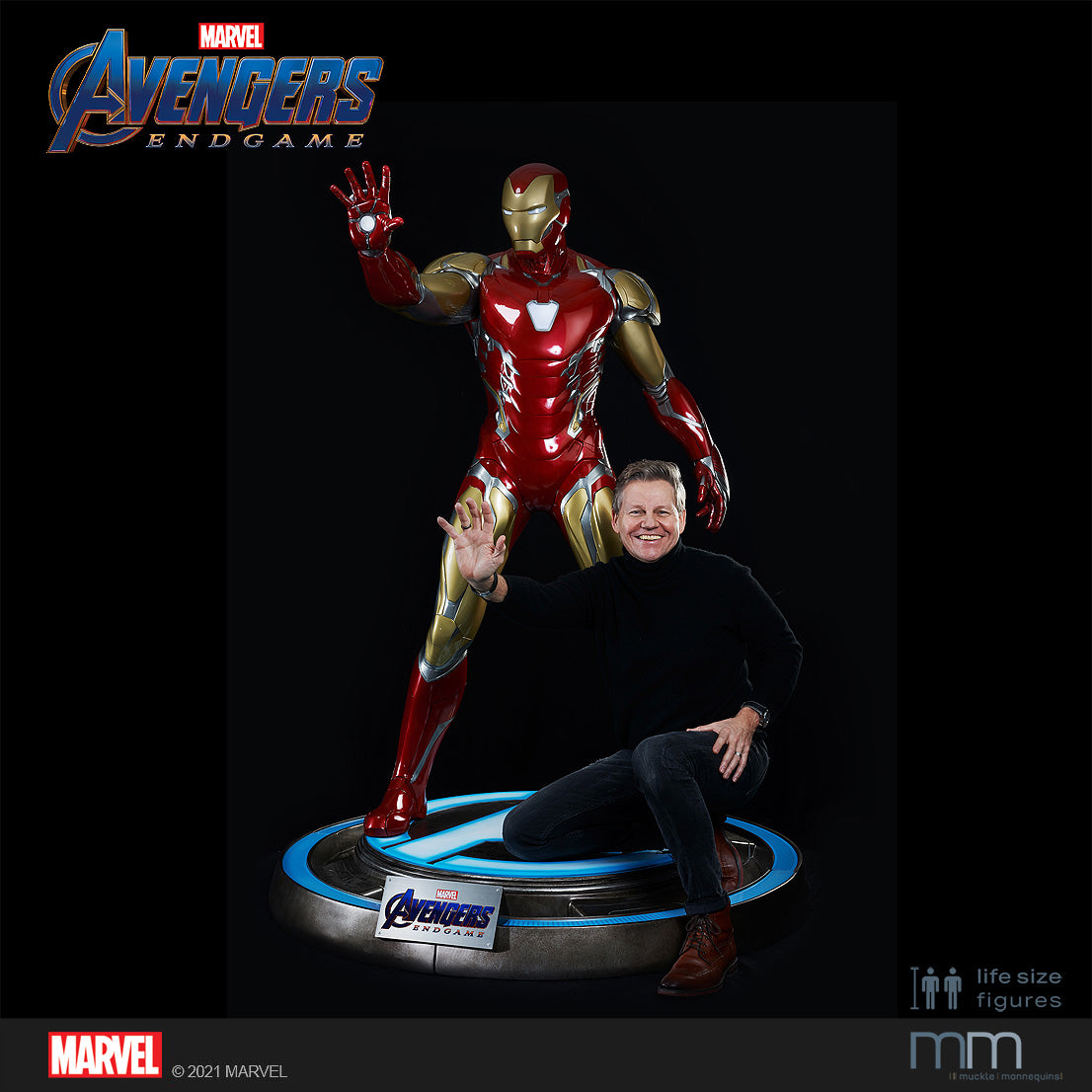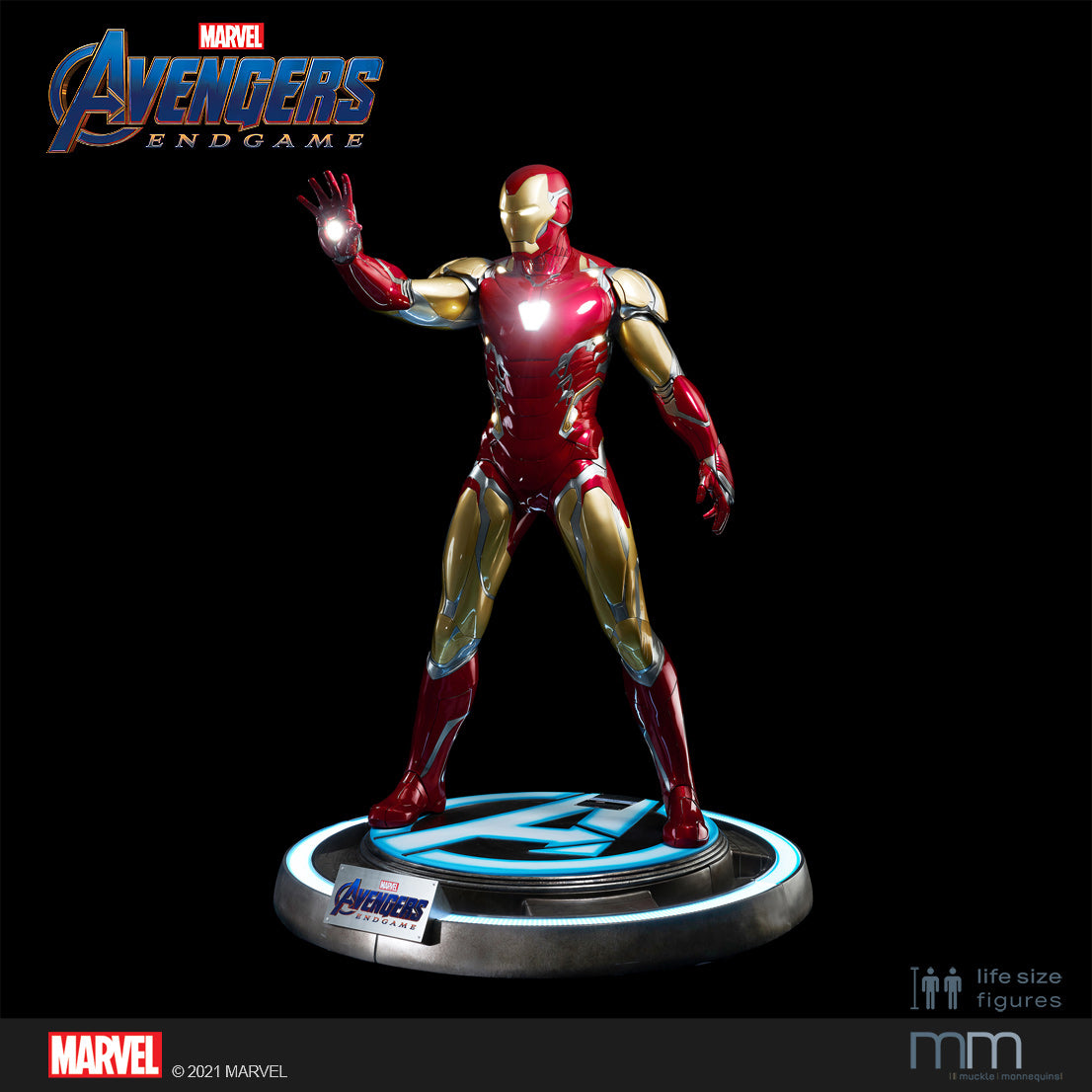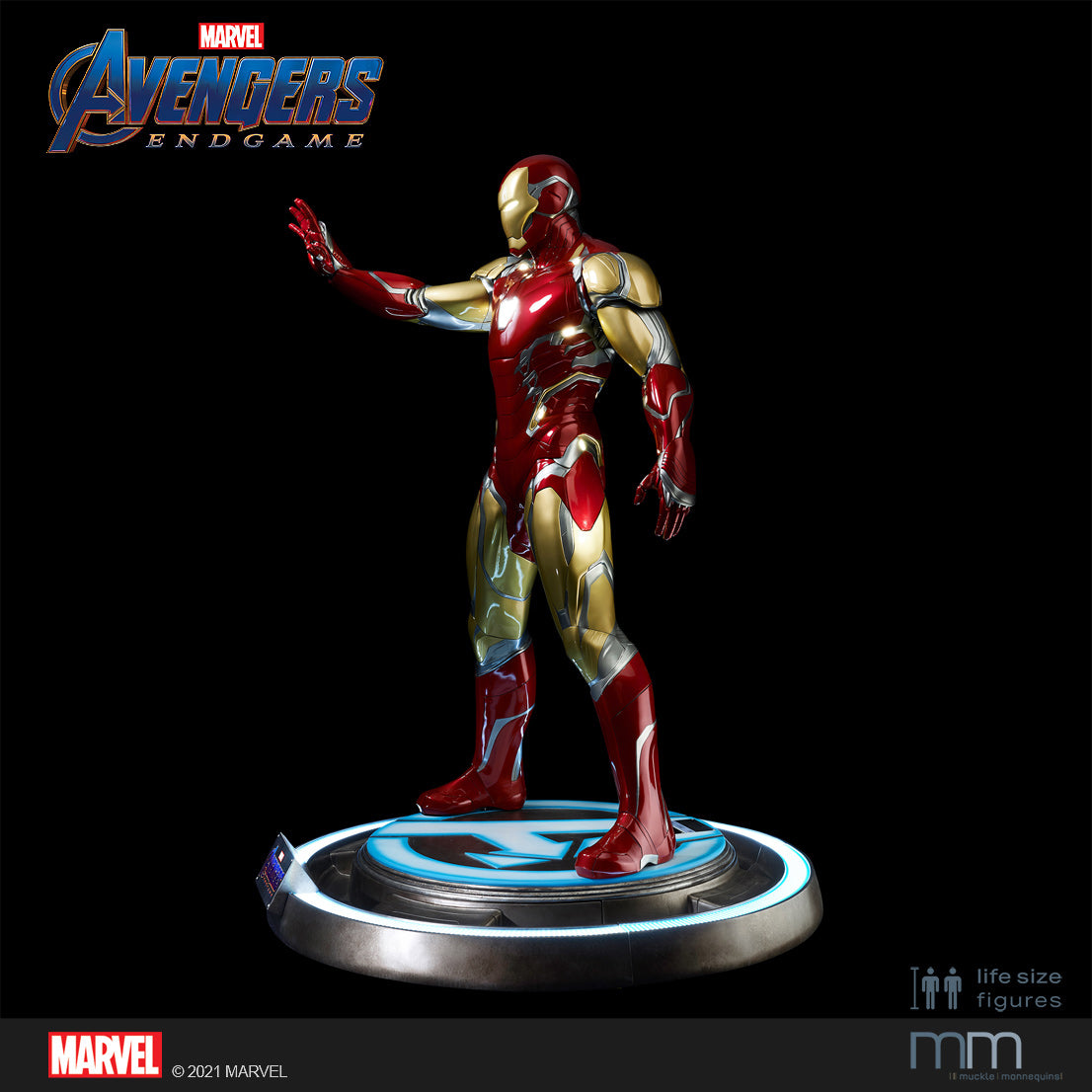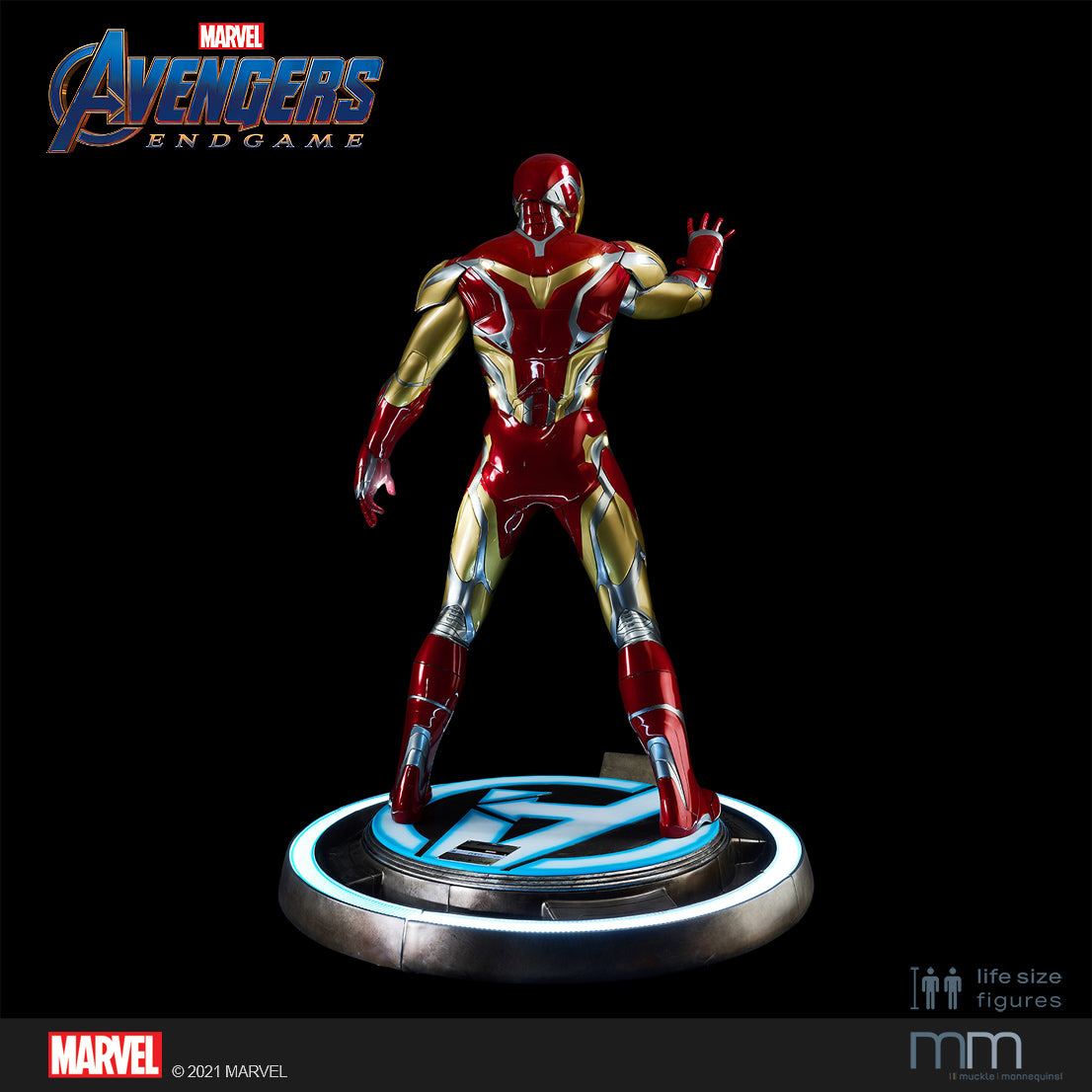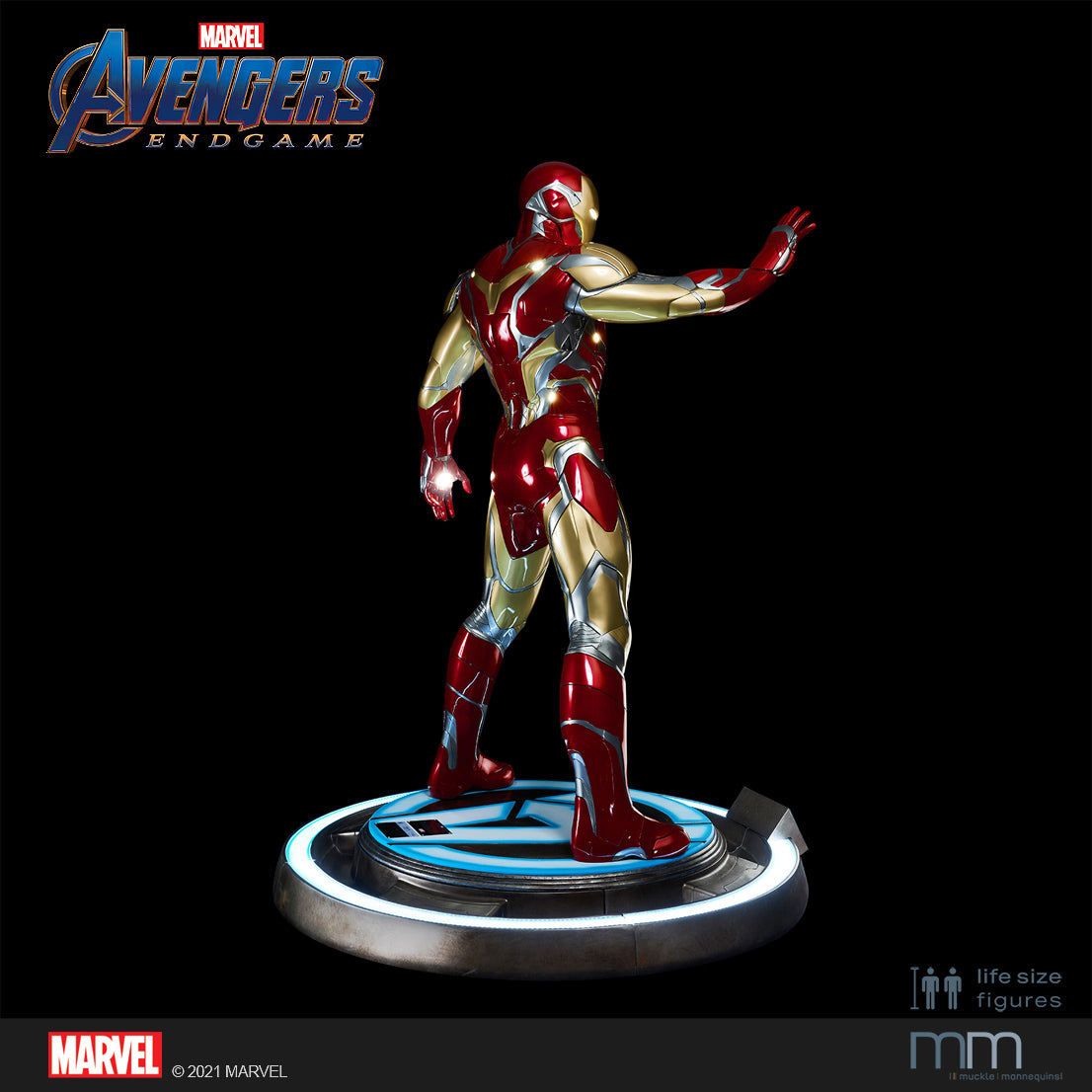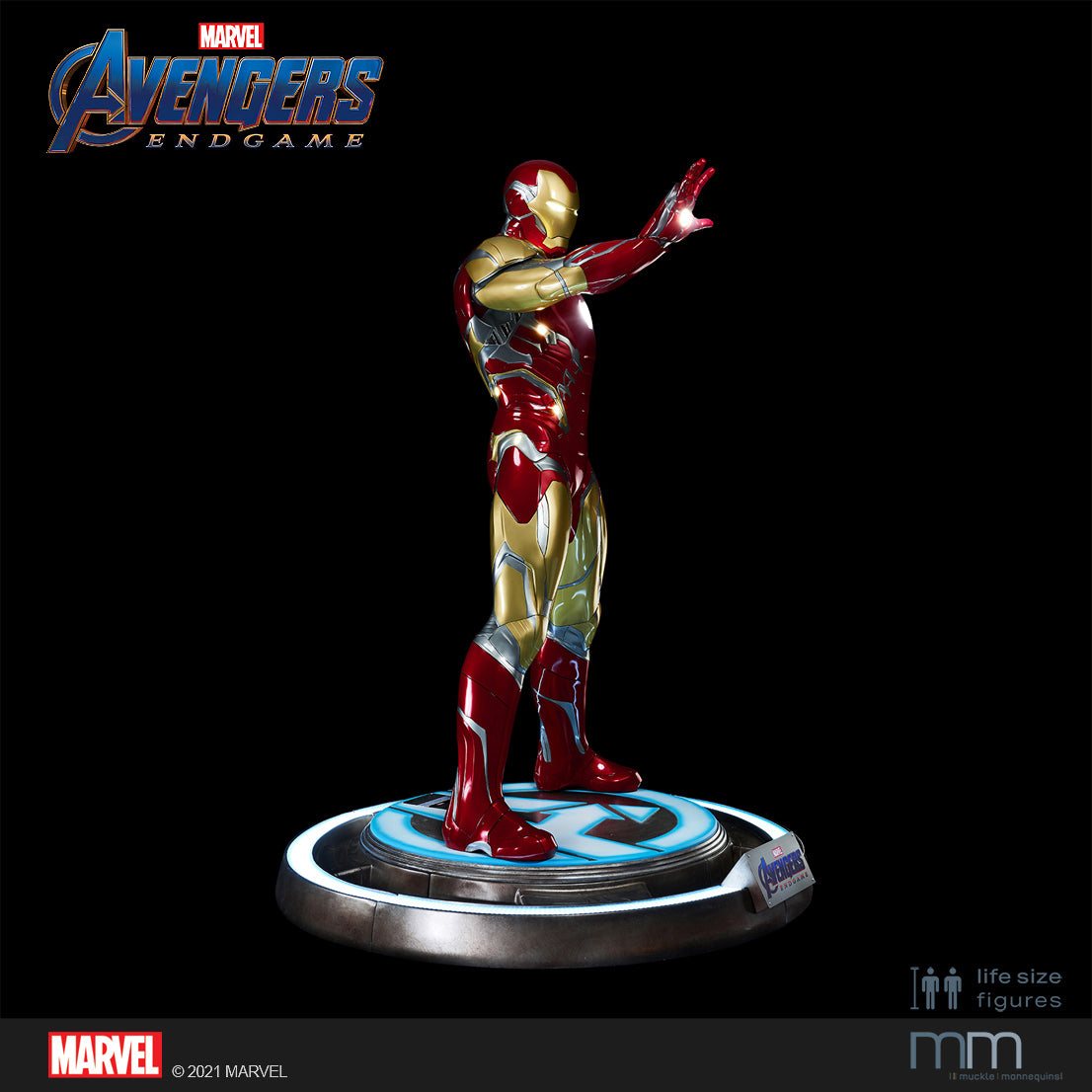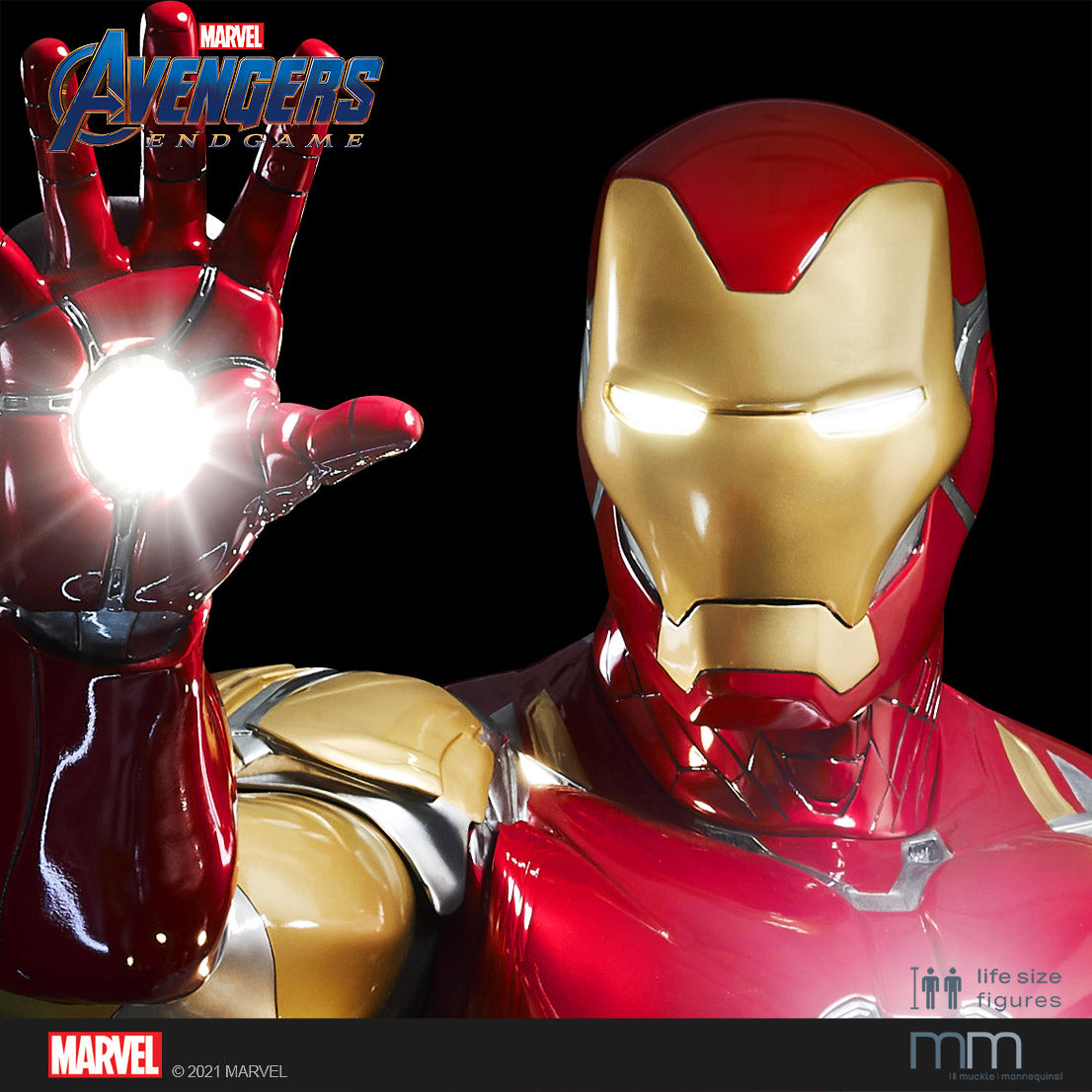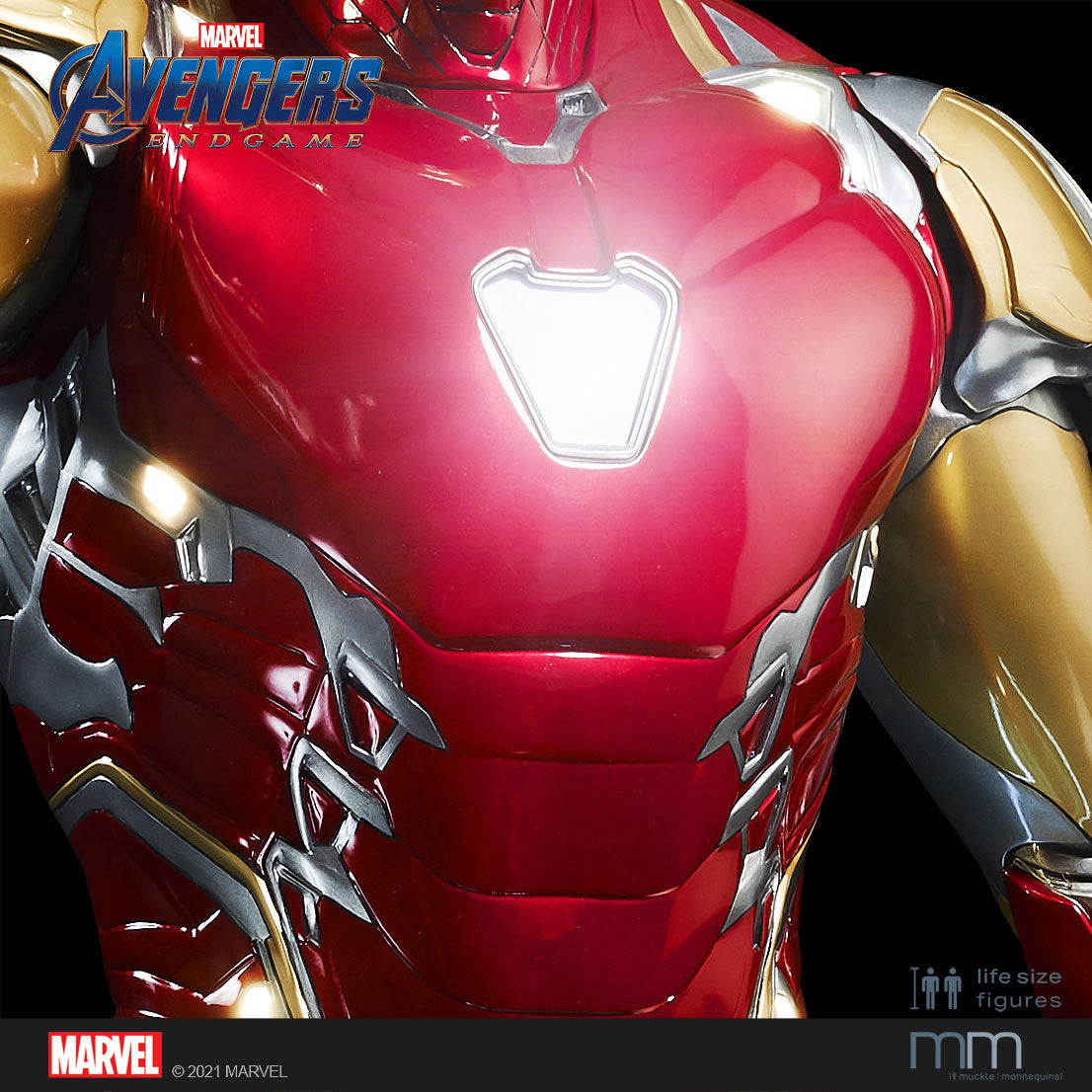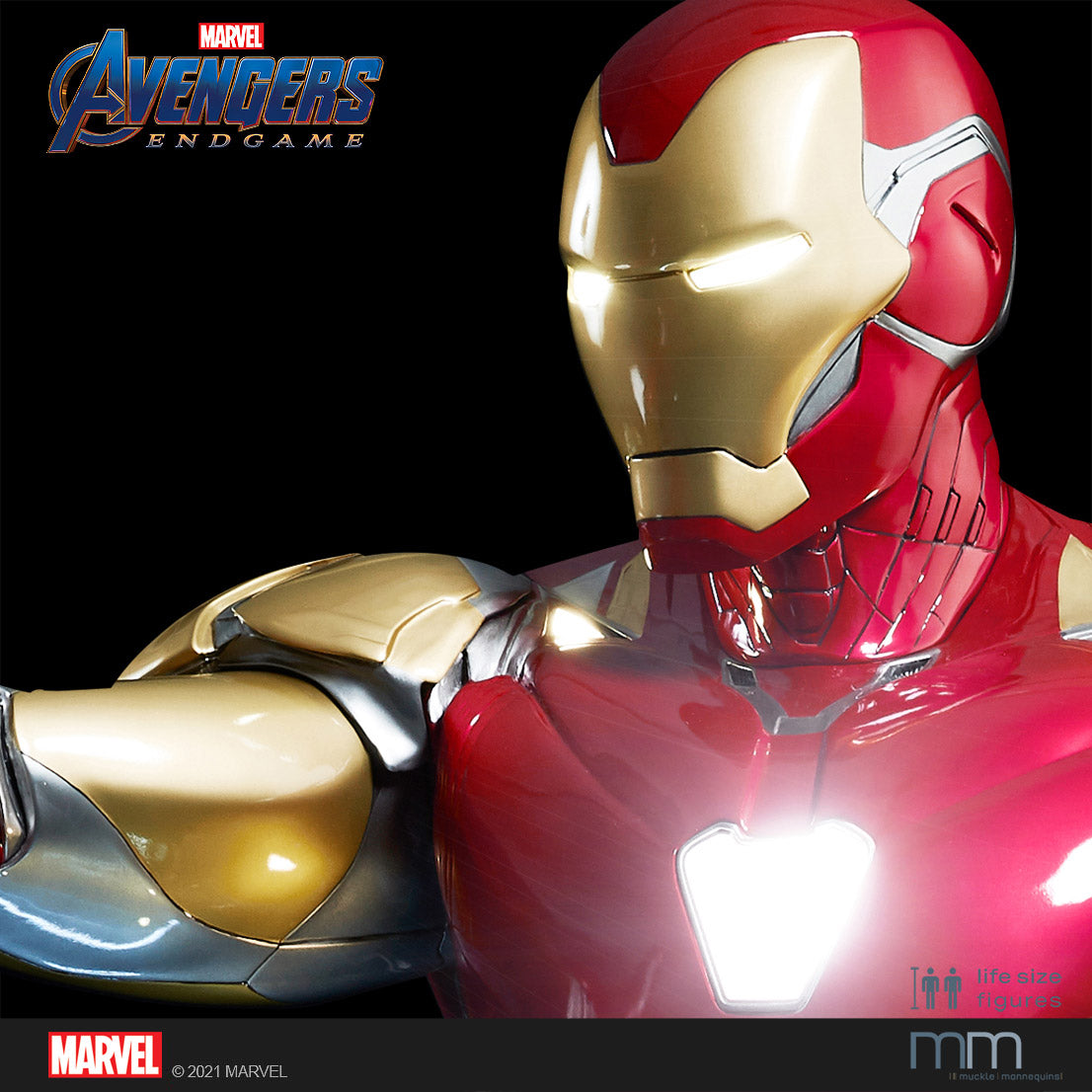 IRON MAN LXXXV AVENGERS ENDGAME - large Base — SOLD OUT —
Bitte sende uns eine Nachricht zu diesem Produkt. Please send us a message regarding this product:
Life-Size Figure
SCALE 1:1 / 208 CM
Iron Man LXXXV - Avengers Engame
Here comes Iron Man LXXXV (Mark 85), the superhero with the strongest and most futuristic armor that Tony Stark has ever created. Ironman carries this new, mechanical tank concept in the greatest blockbuster of all time and at the same time in the finale of the Marvel Cinematic Universe. We show the star of the film not only life-size but lifelike with light effects that can be found in the eyes, suit and base and the figure is wrapped in a mechanical golden sheen.
The unique Iron Man LXXXV (Mark 85) was created based on original images from the films and modeled in great detail. In a dynamic position and with a raised hand, the superhero faces his opponents one last time. With shining eyes, chest and palms of the hands, he fiercely targets his counterpart, whereby the specially worked out details still support this authenticity. The entire figure as well as the equally luminous base are made of durable fiberglass and all parts, including the material structures, are painted by hand.
Get one of 444 limited and lifelike Iron Man LXXXV (Mark 85) life-size 3D figures now.
MARVEL © ️(s21)
Figure and base including LED lighting
Additional Details and Measurements
Material

Figure
Height without Base
Height with Base
Depth of Figure
Width of Figure

Fiberglass


189 cm
208 cm
85 cm
97 cm

Base
Diameter
Höhe

LED lighting
Figure
Base


153 cm
19 cm


included
included

SKU No. Figure

IR-AVEG-1