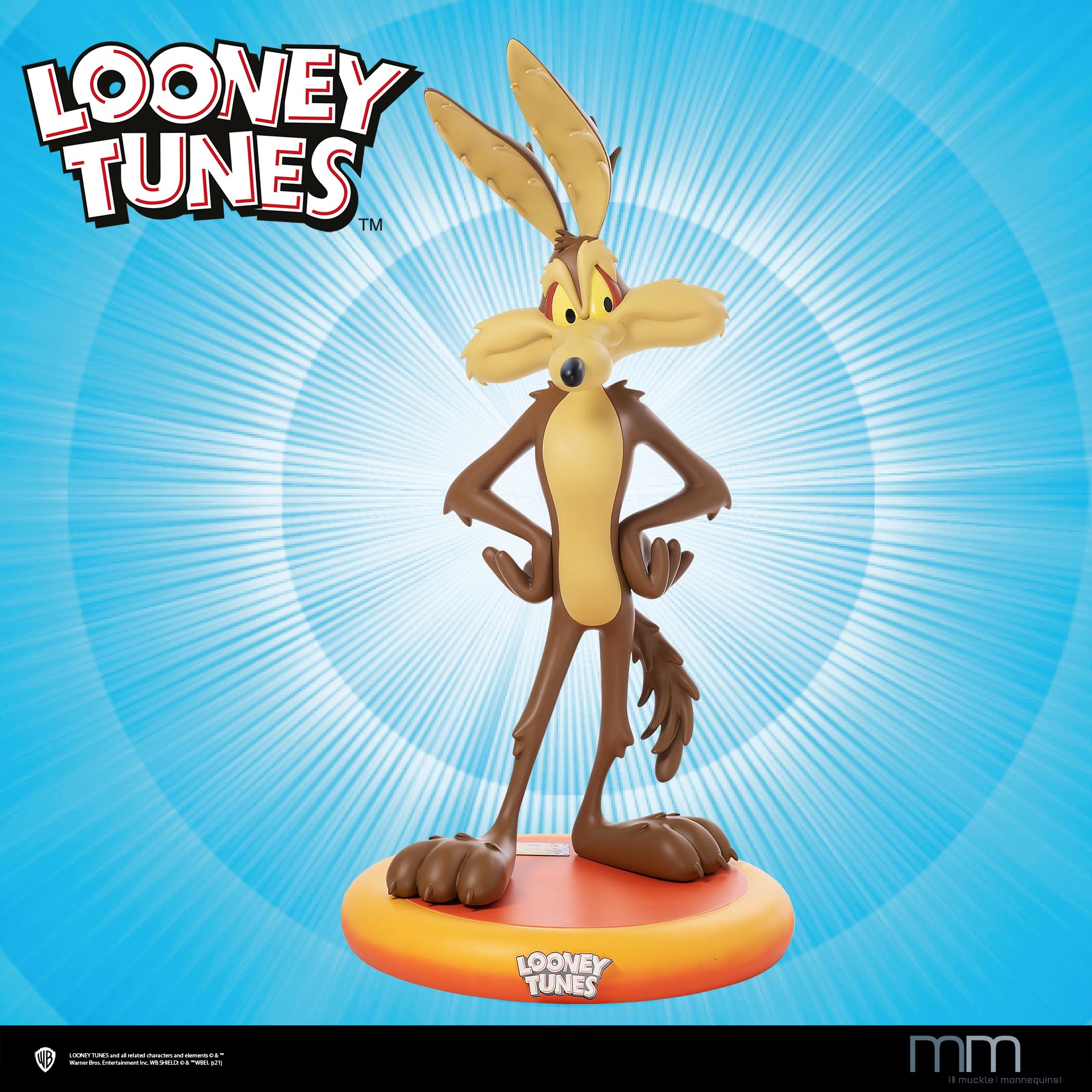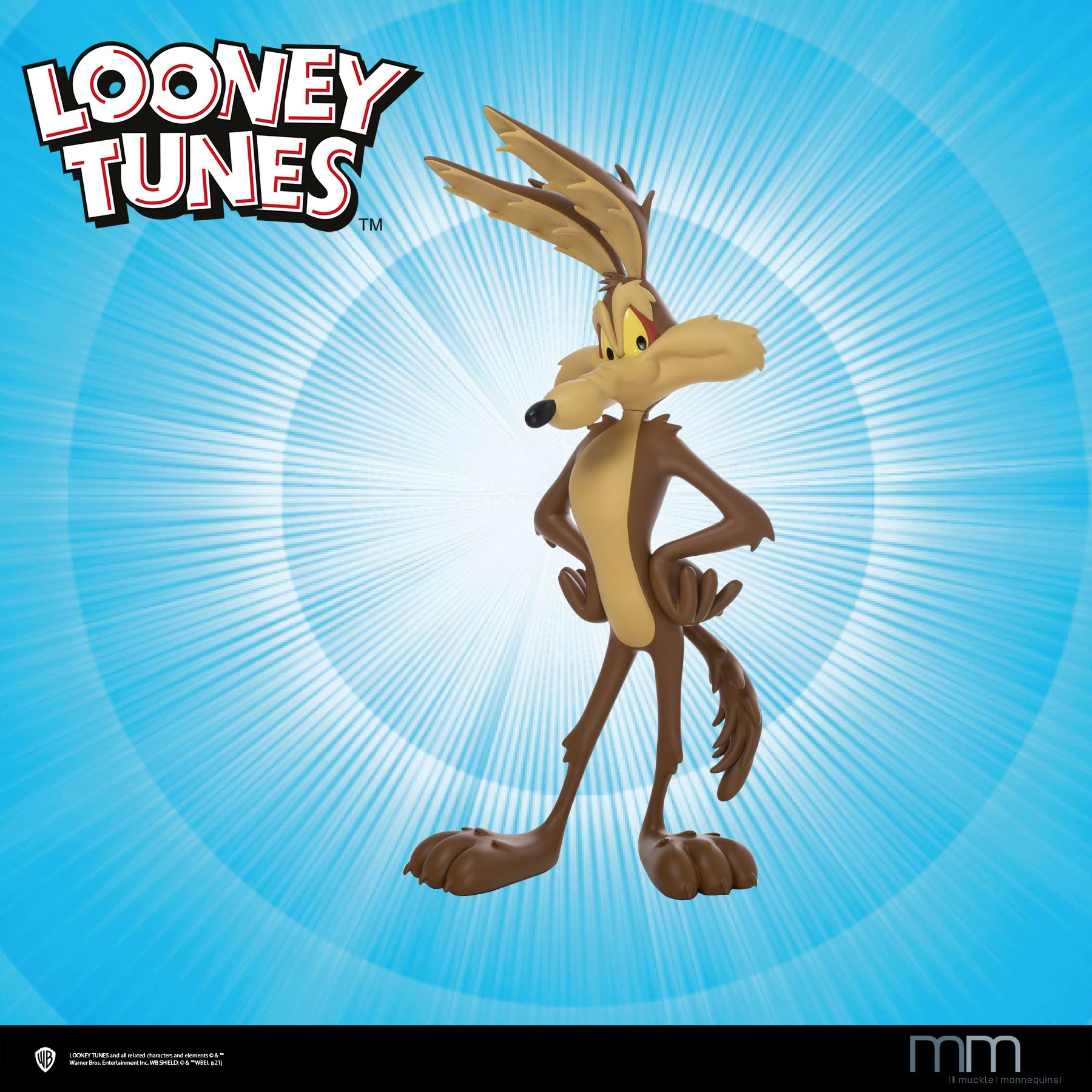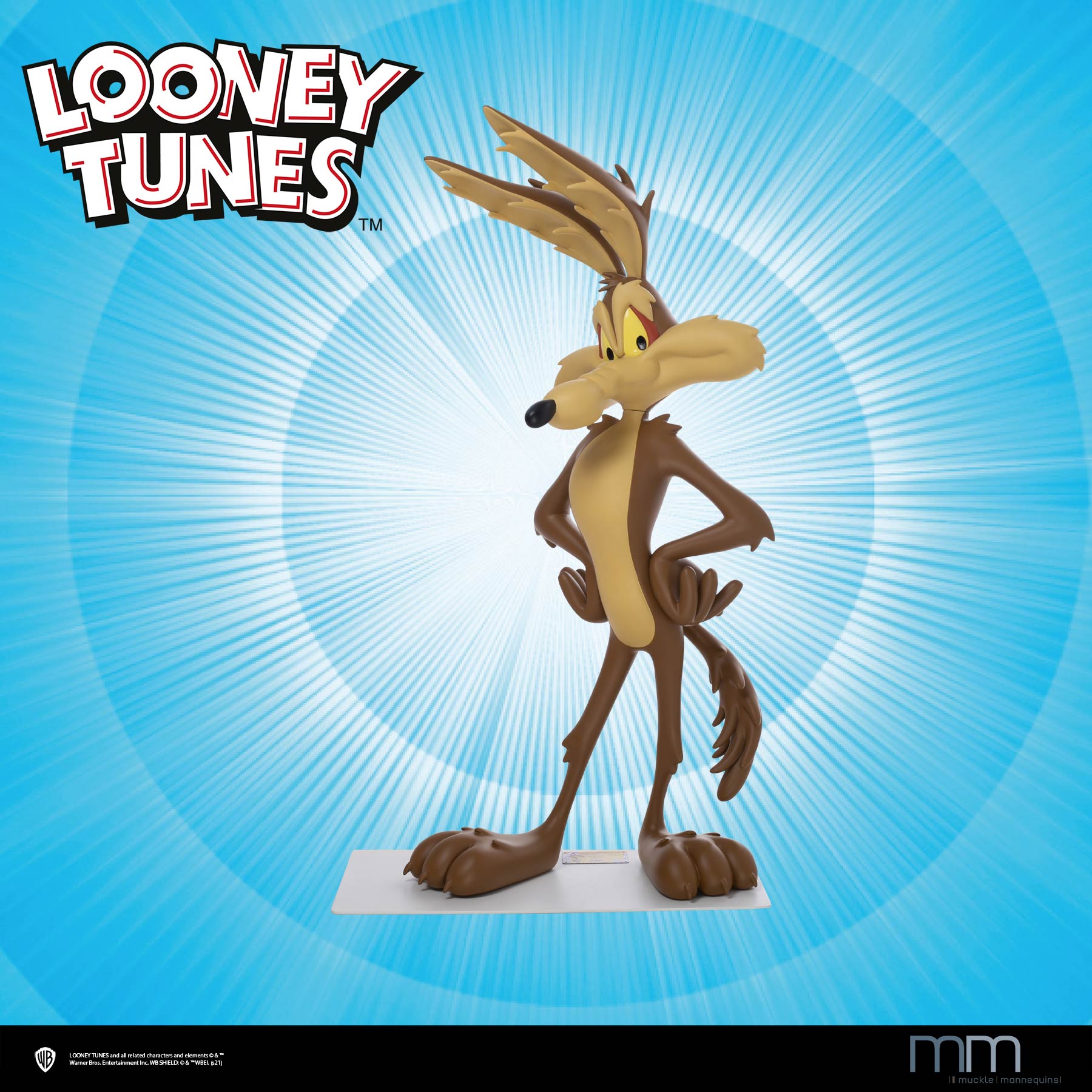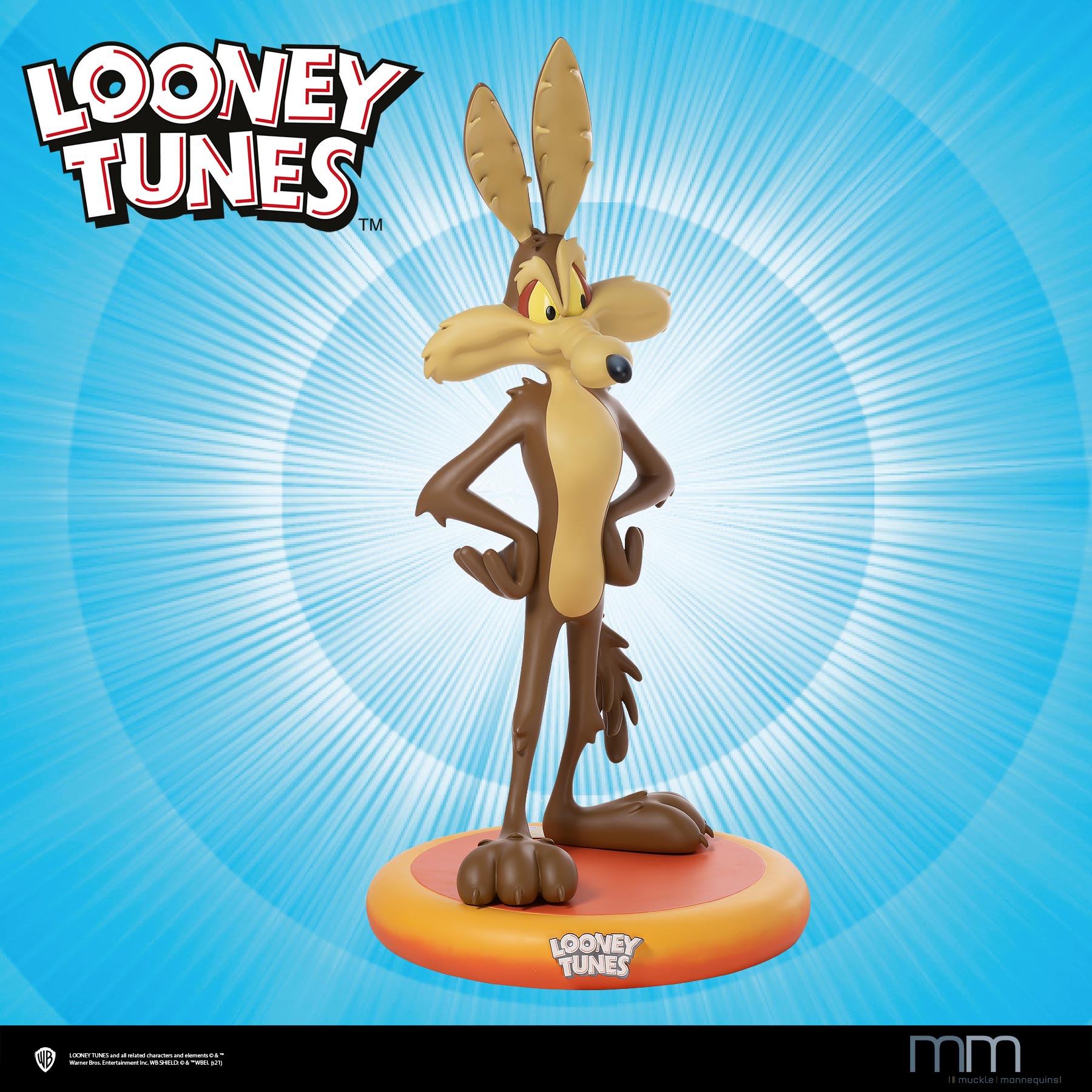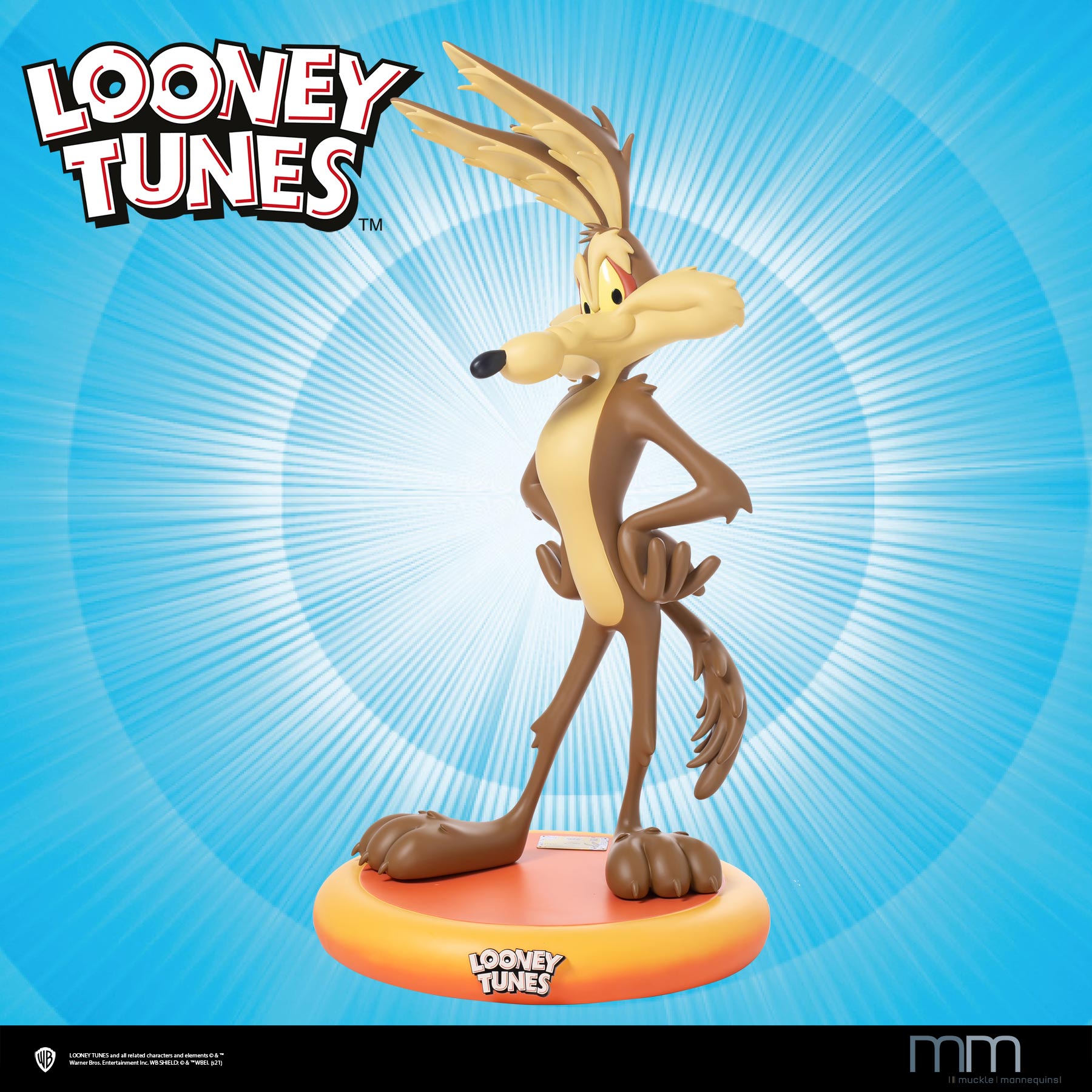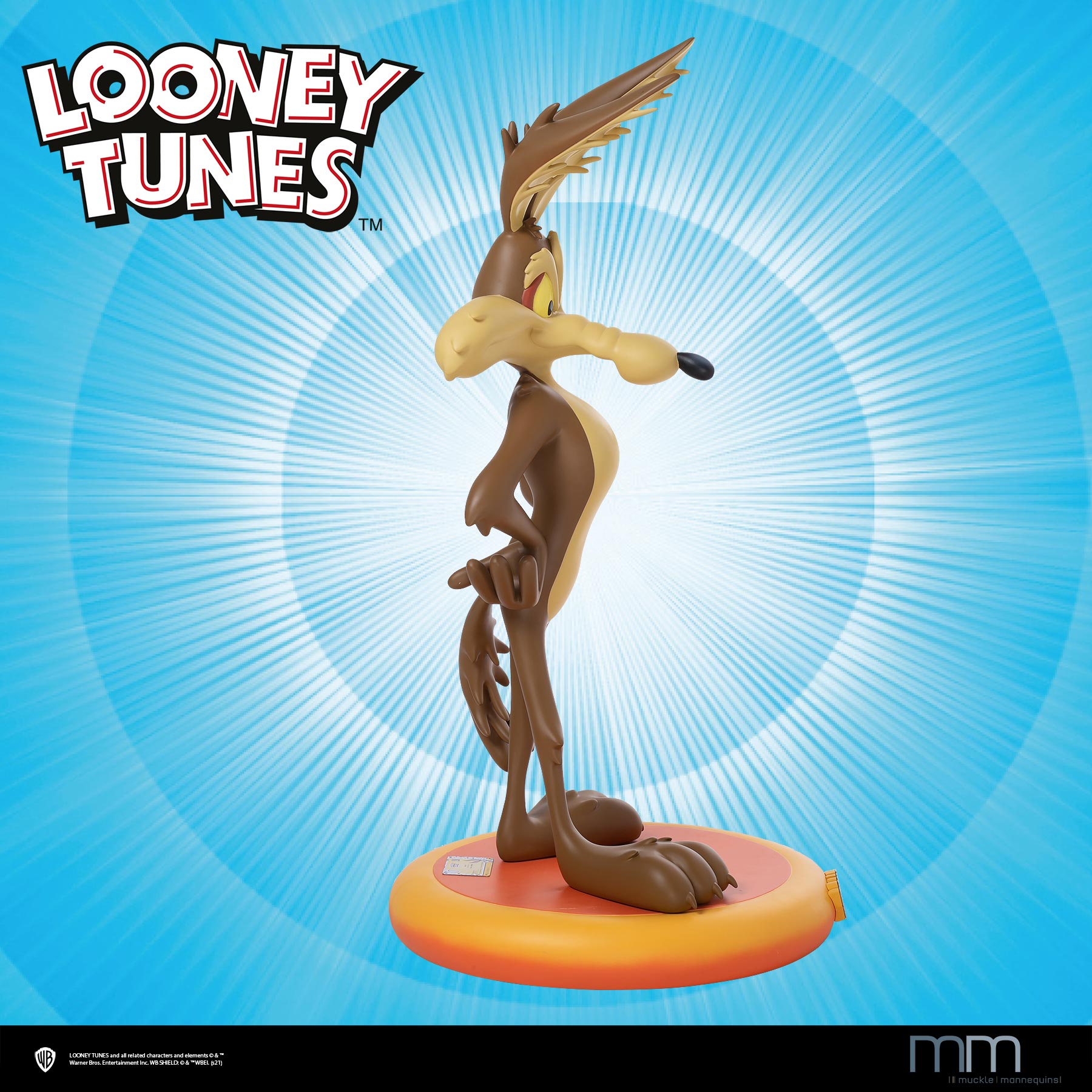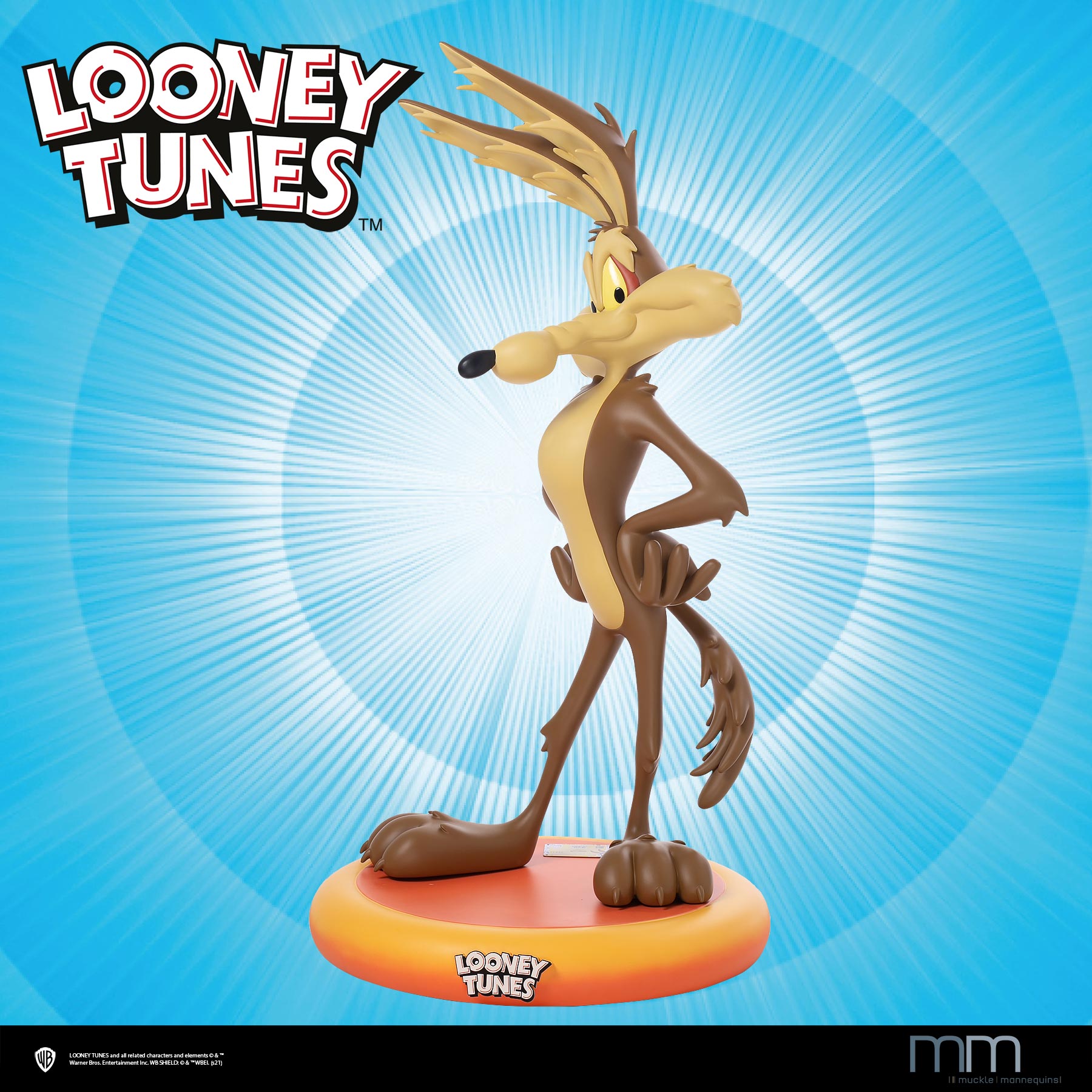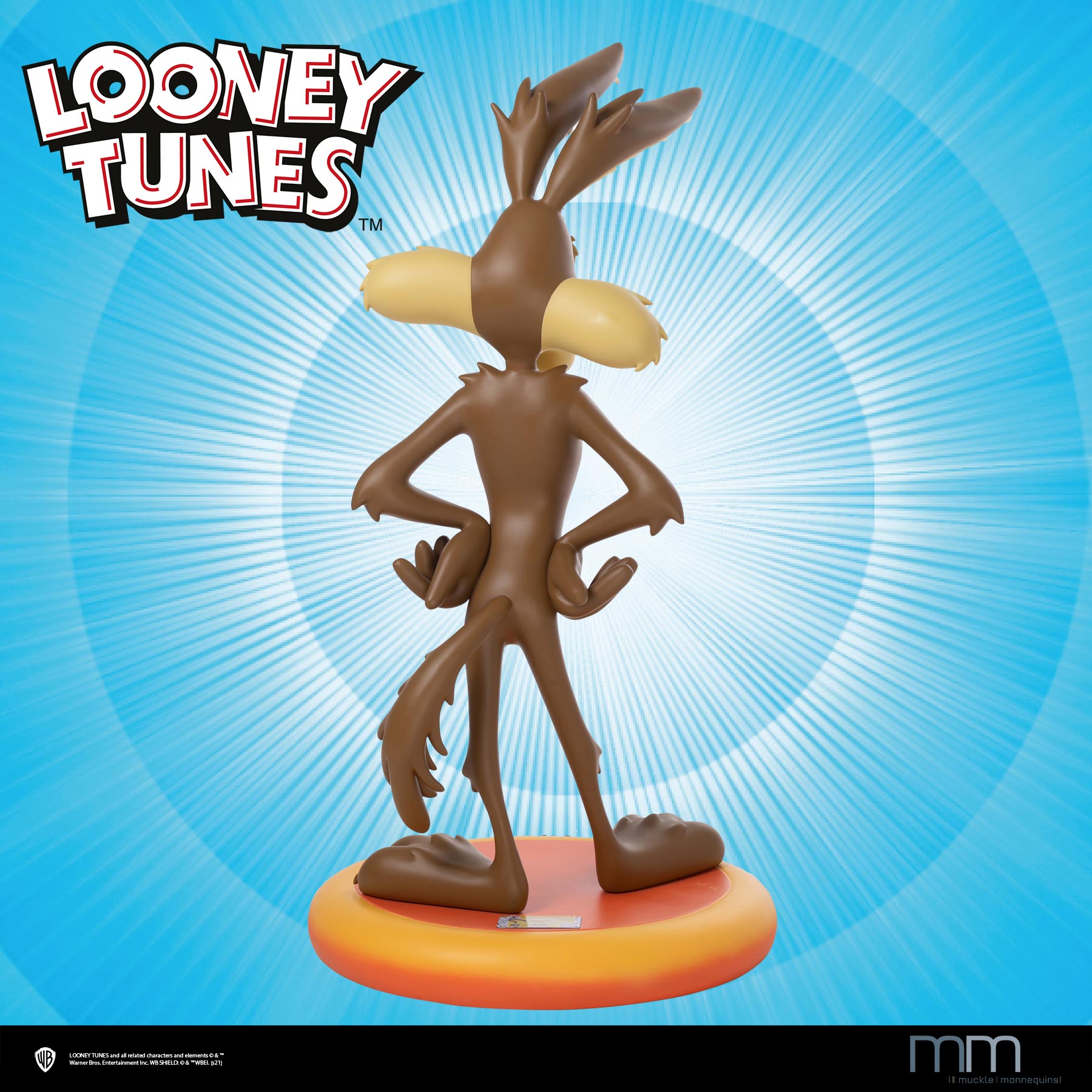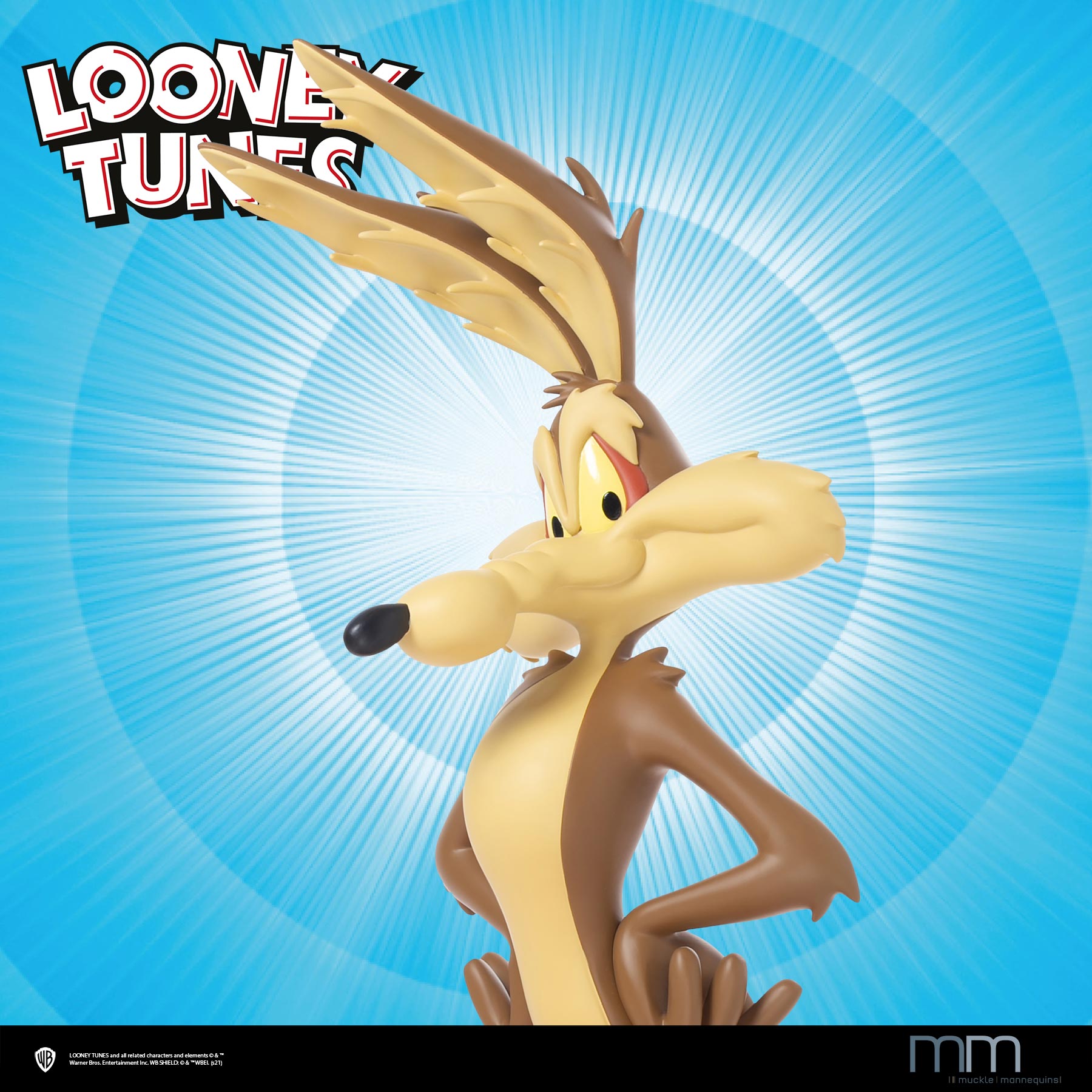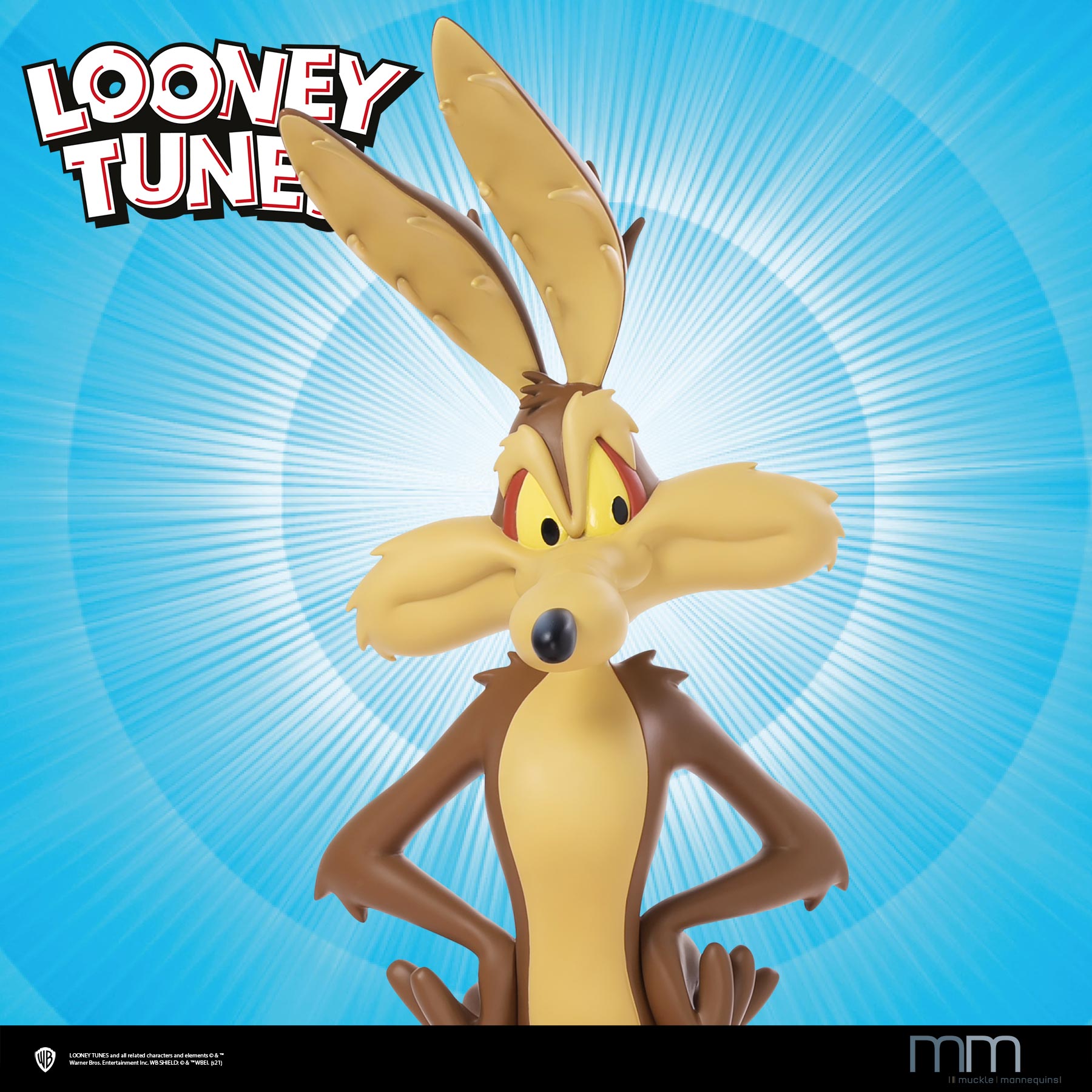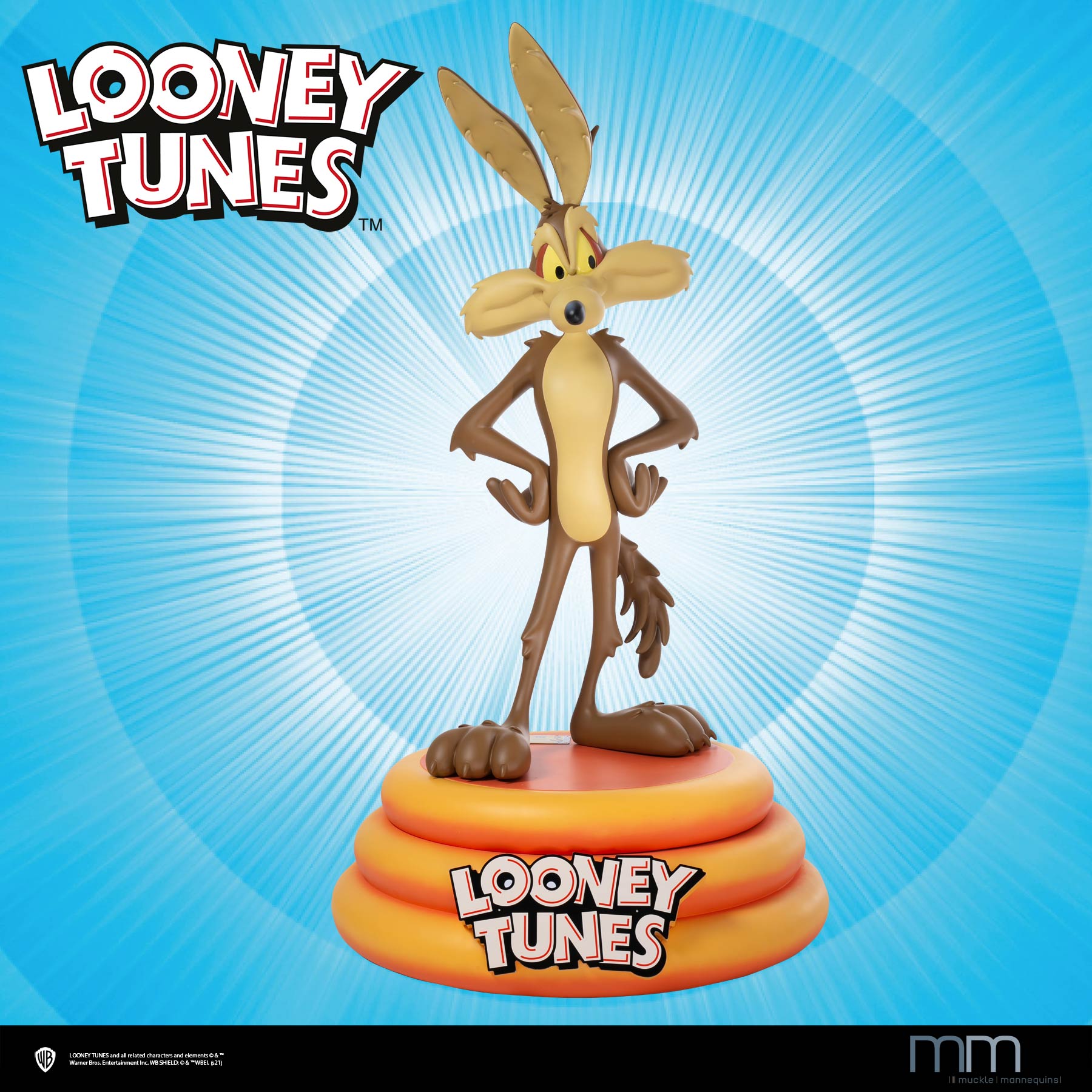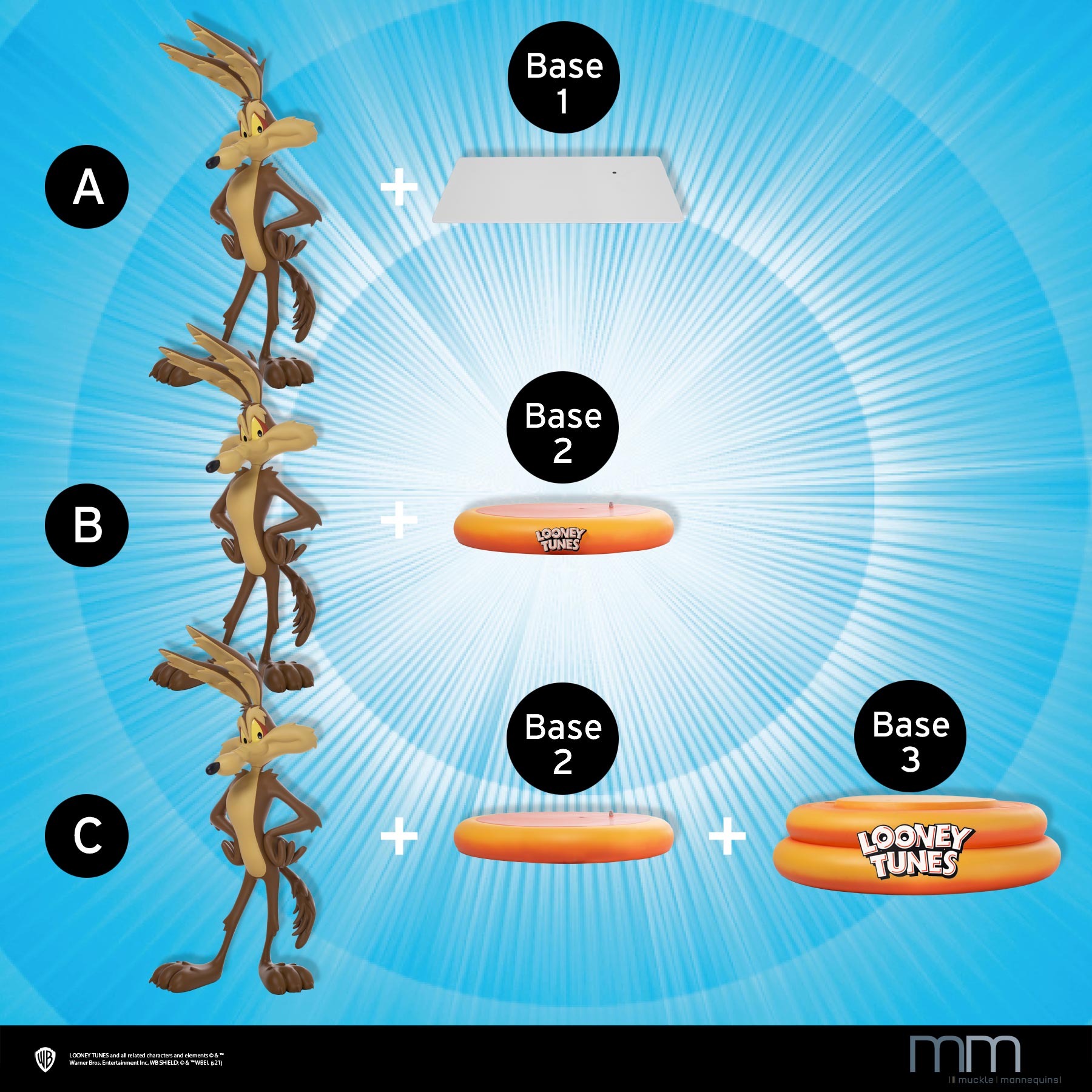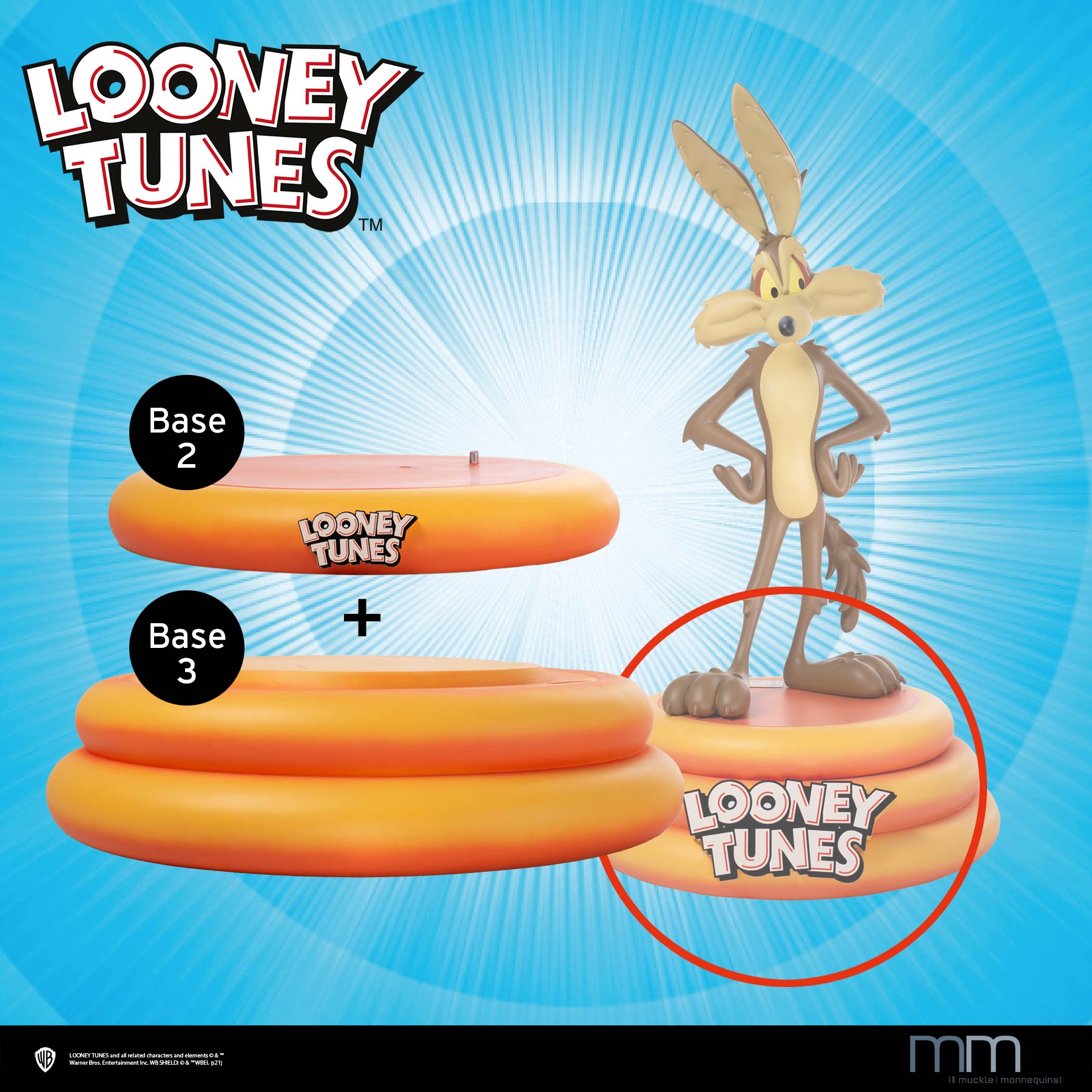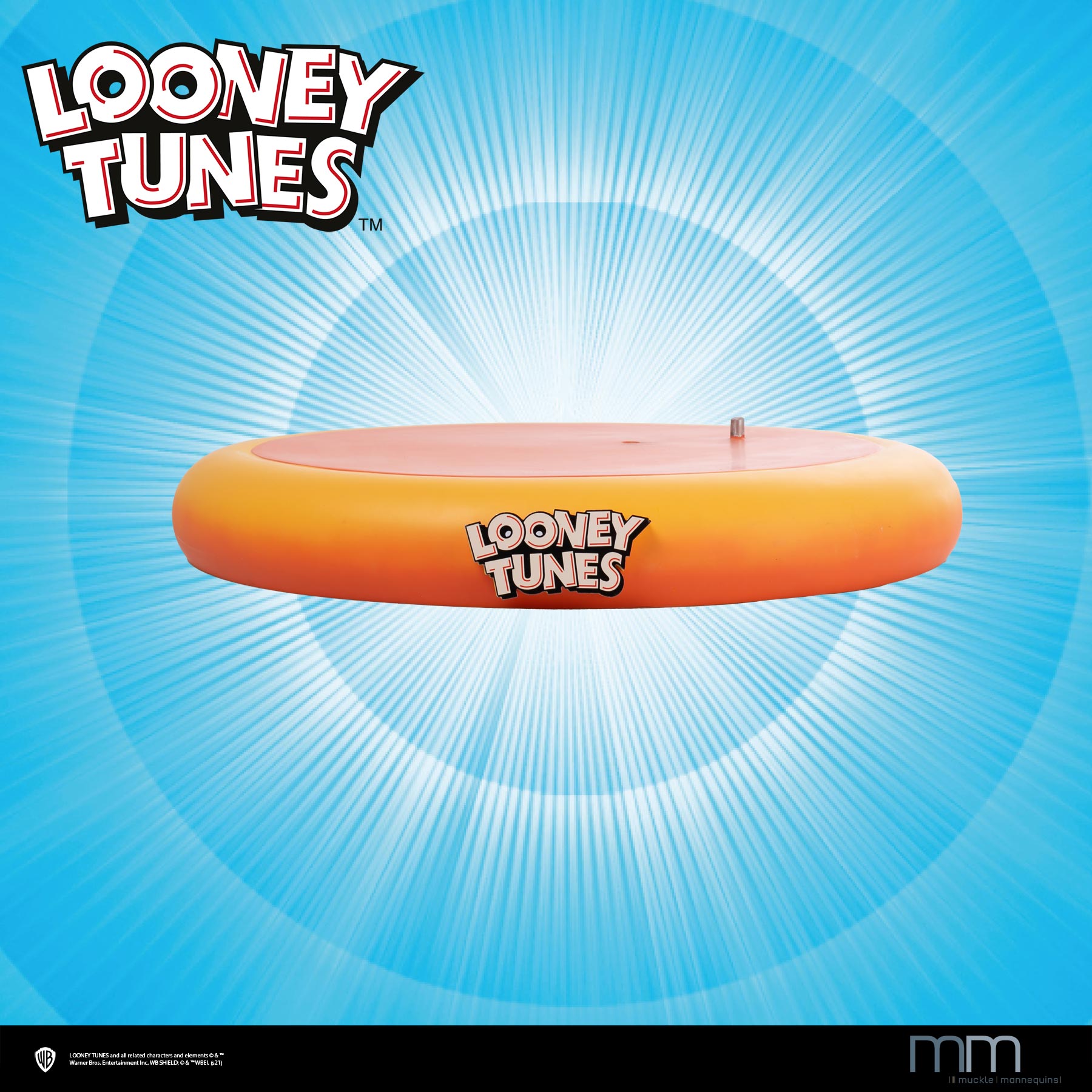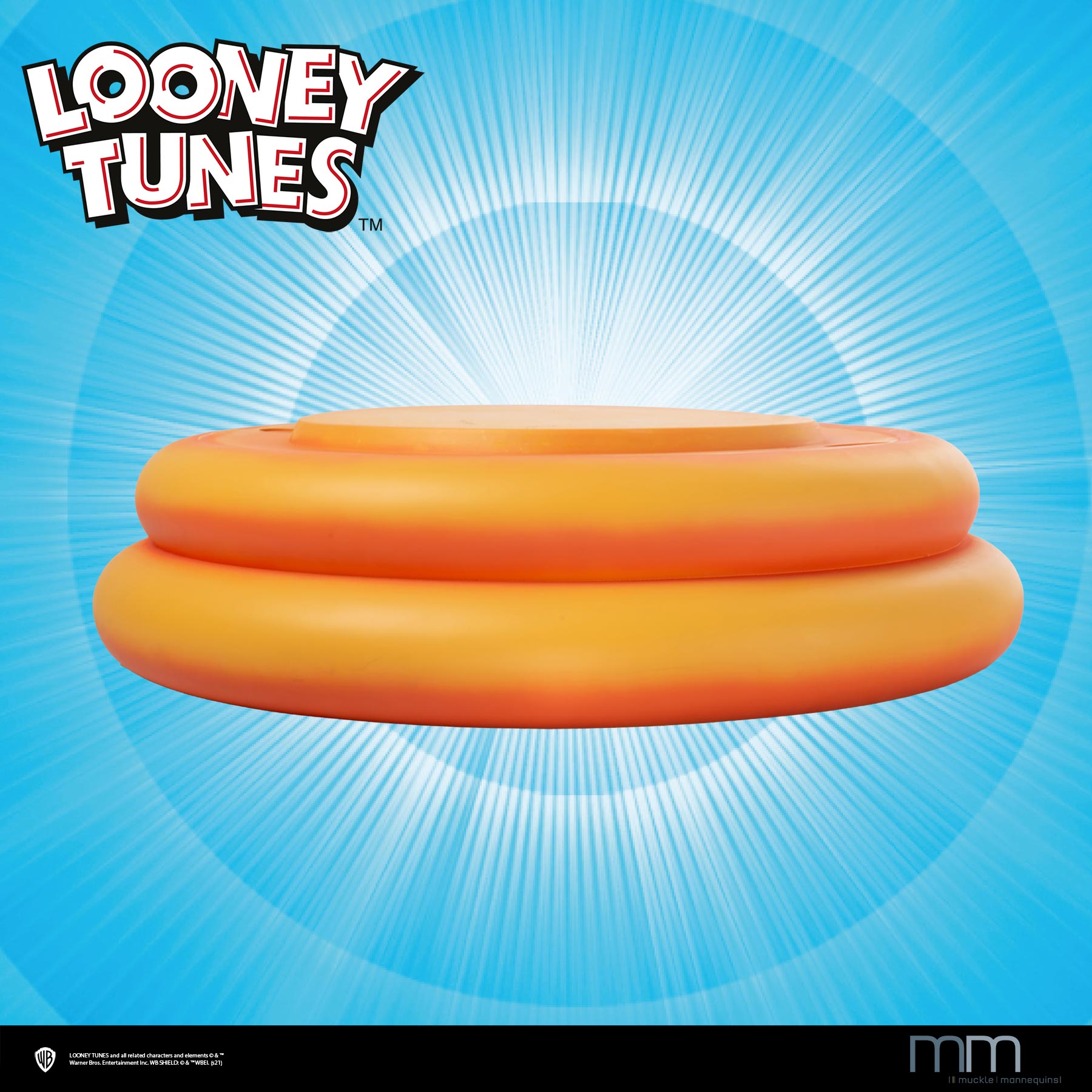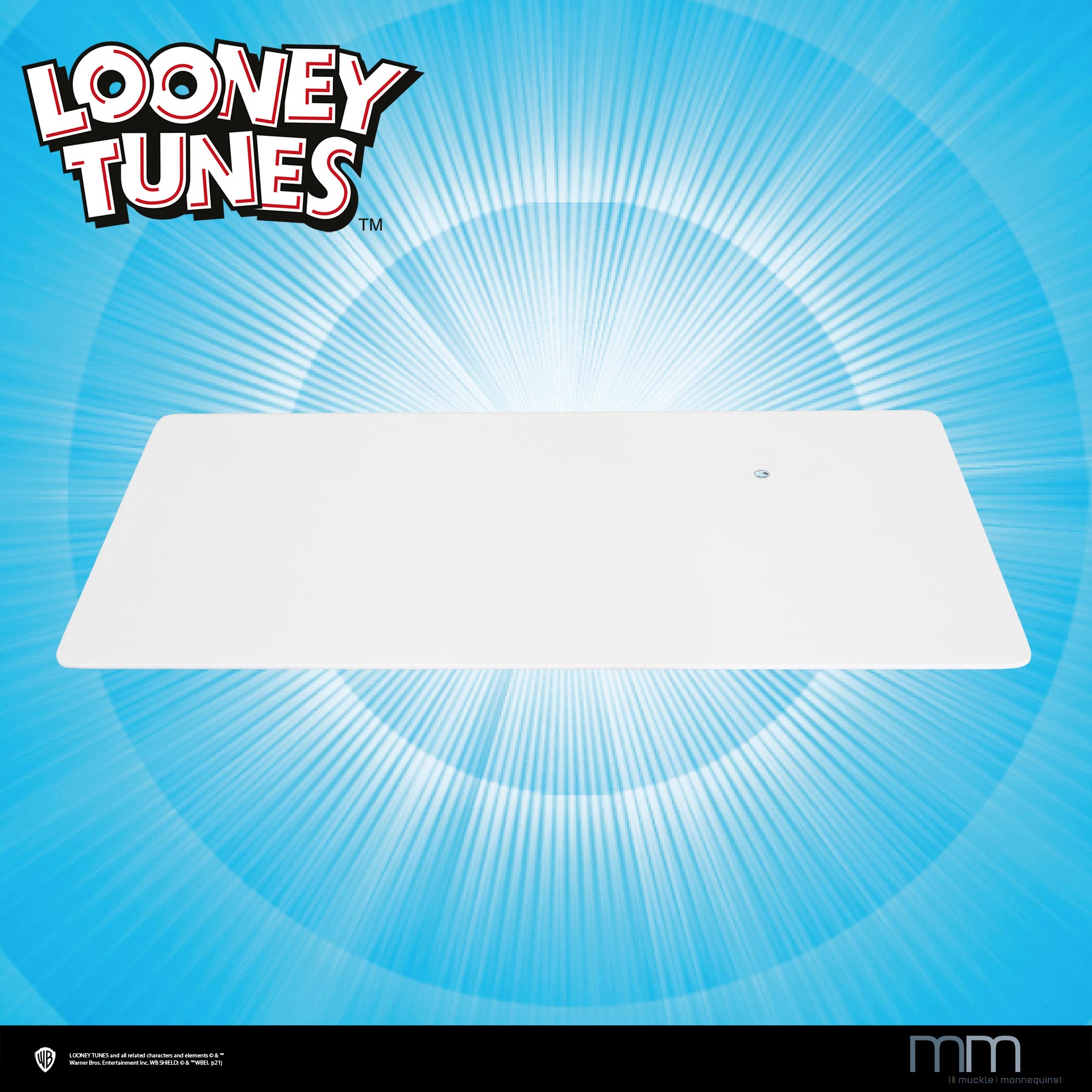 Price includes VAT / plus shipping costs
Life Size Figure
SCALE 1:1 / 113 CM
LOONEY TUNES
You can order the Wile E. Coyote in 4 versions:
- Just the figure, without the base
- Figure with metal base
- Figure with round standard base 2
- Figure with Premium Base (2 parts: consisting of a large base and a standard base)
To order, you first have to order the figure and then select the appropriate base in a further ordering process.
The large premium base consists of two parts and is therefore only available in combination with the standard base 2.
Wile E. Coyote is an increasingly hungry and unlucky coyote. The name is a play on words from wily (German: torn, smart) and coyote.
Common running gags include the coyote falling off a cliff in the hunt for the road runner, being buried under a boulder or blowing itself up. The resulting injuries soon healed. So that he can go hunting for the RoadRunner again. Gravity is the coyote's worst enemy, and its failures are always more humiliated than seriously injured.
It is noteworthy that the Wile E. Coyote only falls into an abyss when it realizes that there is only air below it.
Wile E. Coyote is available in 4 versions:
- Only the figure without the base
- Figure with standard round base
- Figure with a large base
- Figure with metal base
Get one of 555 limited Wile E. Coyote Life Size figures now.
LOONEY TUNES and all related characters and elements © & ™ Warner Bros. Entertainment Inc. WB SHIELD: TM & © WBEI. (s21)
Zusätzliche Angaben und Maße
Material
Height Figure
Height Figure with round Base
Diameter round Base
Height with large Base
Diameter large Base

Fiberglas
113 cm
121.80 cm
61 cm
139.60 cm
77.5 cm

SKU No. Figure
Looney Tunes Base 1, Metal base
- metal-optional-suitable to particular LT-figure
Looney Tunes Base 2, small Base
- small-optional-suitable to particular LT-figure
Looney Tunes Base 3, large Base
- big-optional-only in combination with Base 2

EC-LT-1
BASE1-**-LT-1


BASE2-**-LT-1


BASE3-LT-1