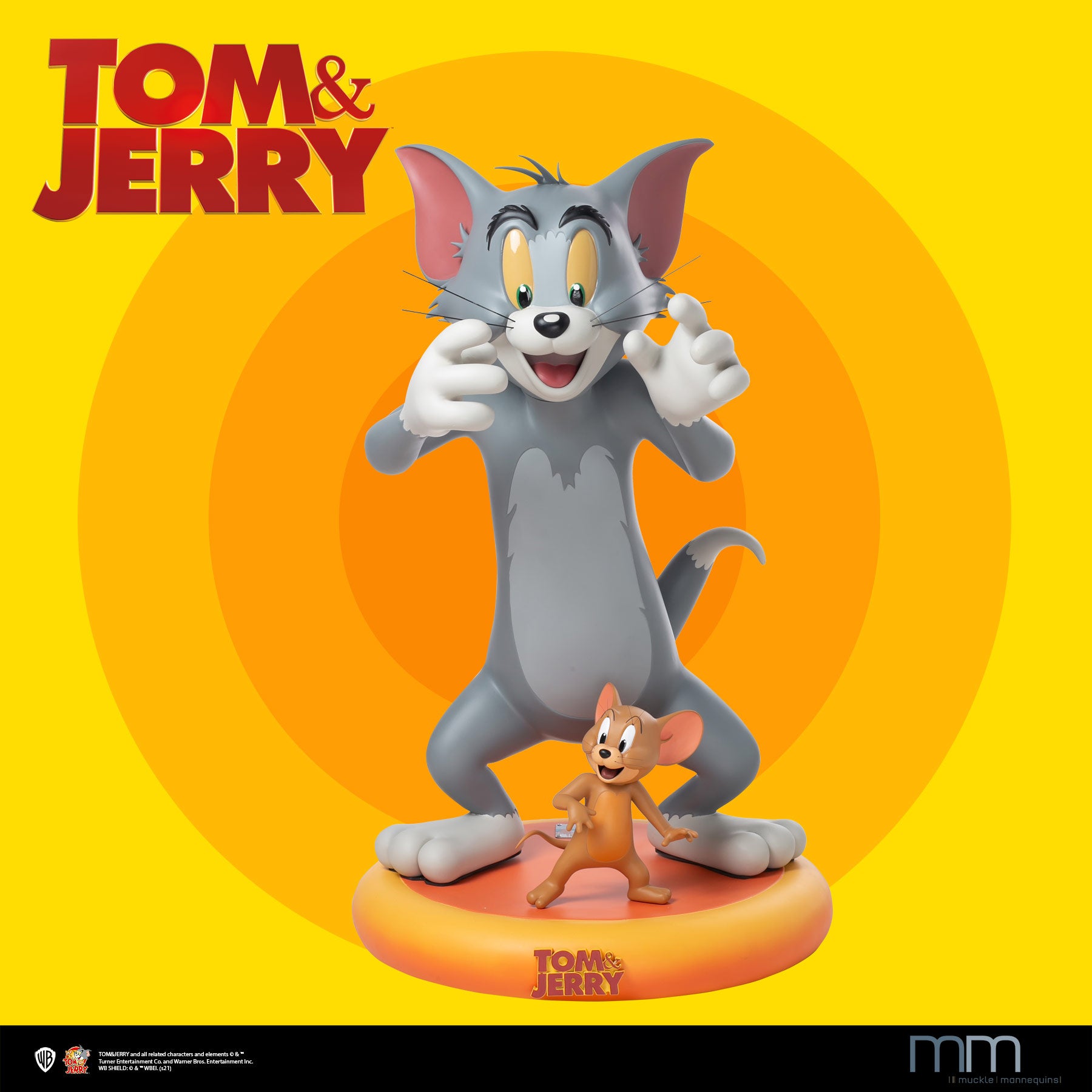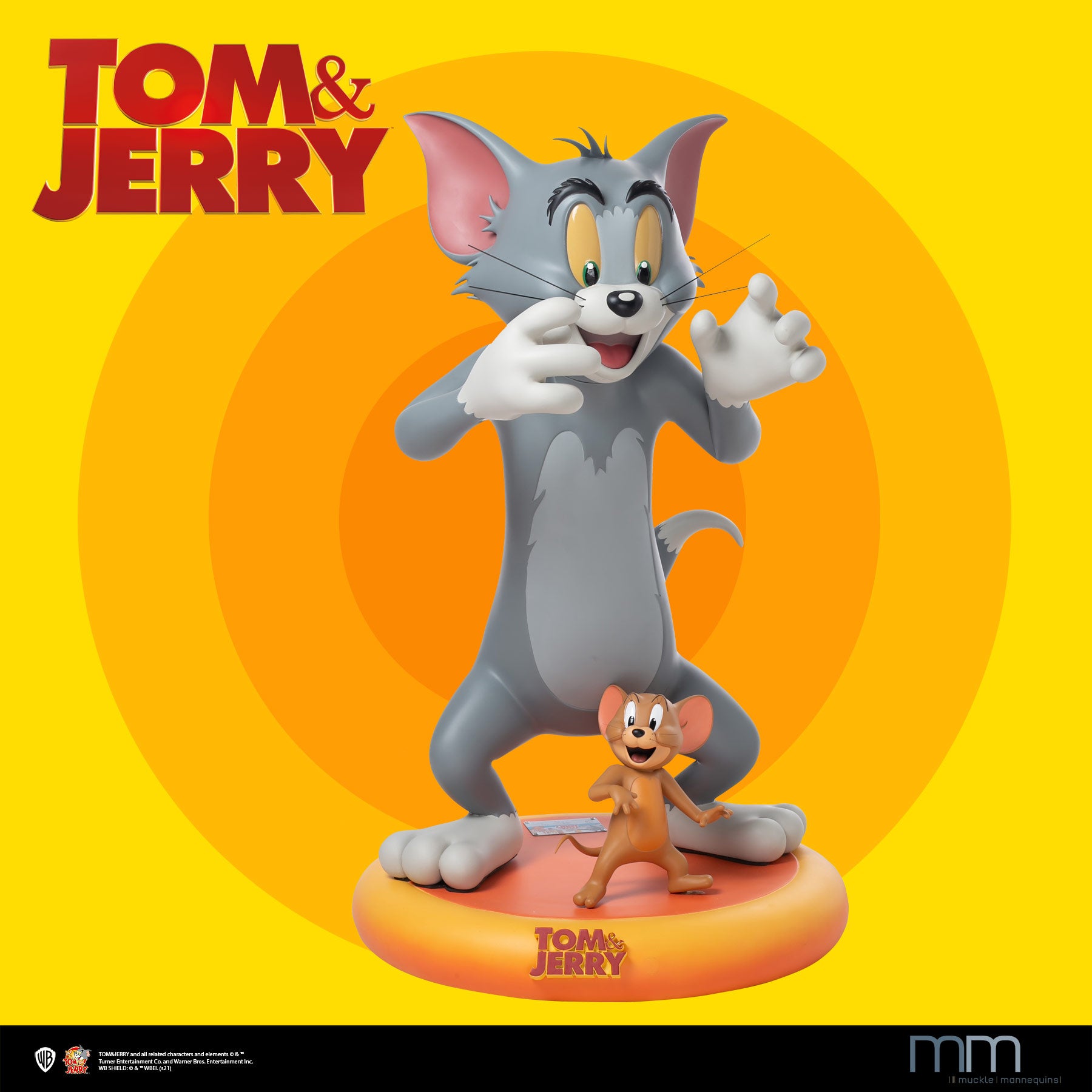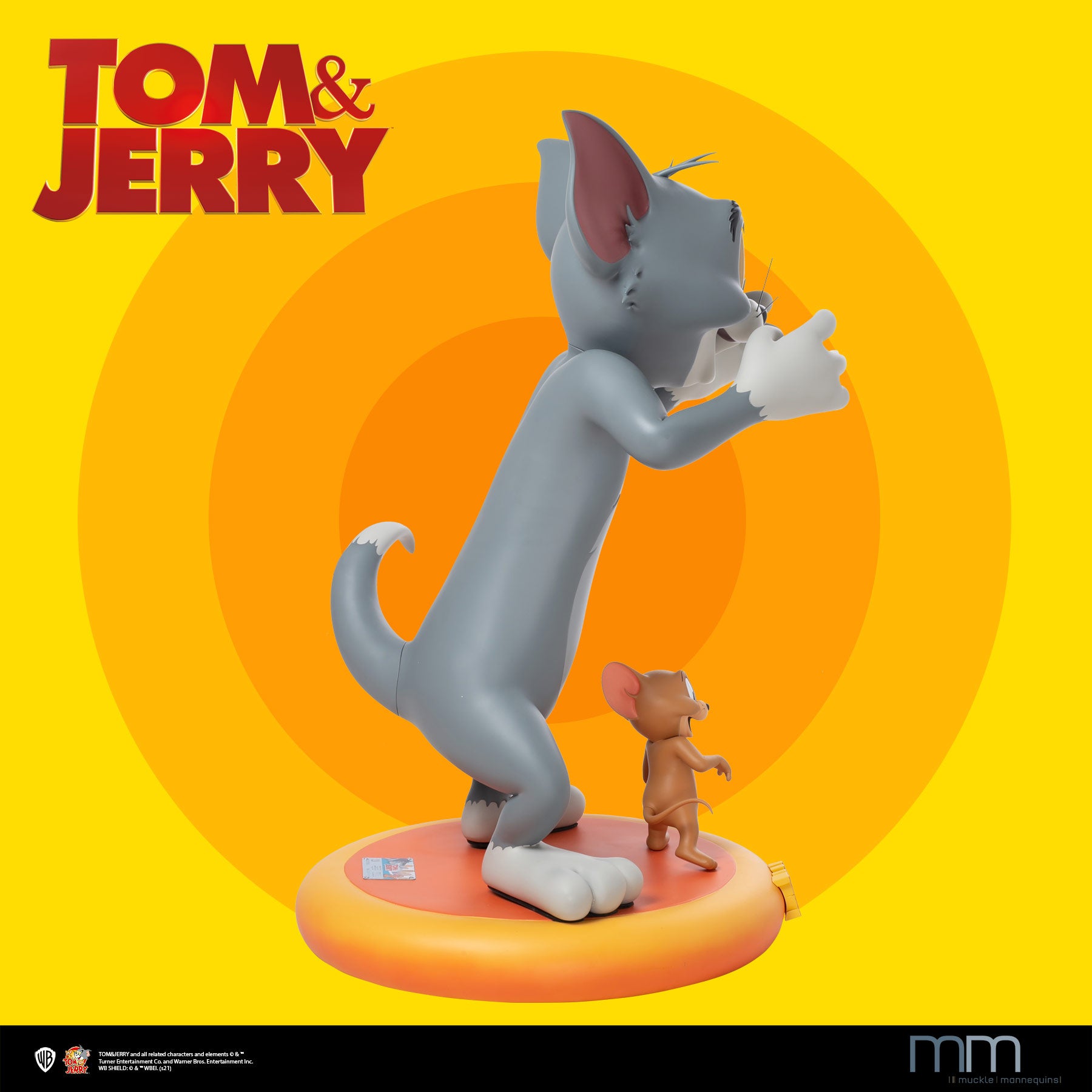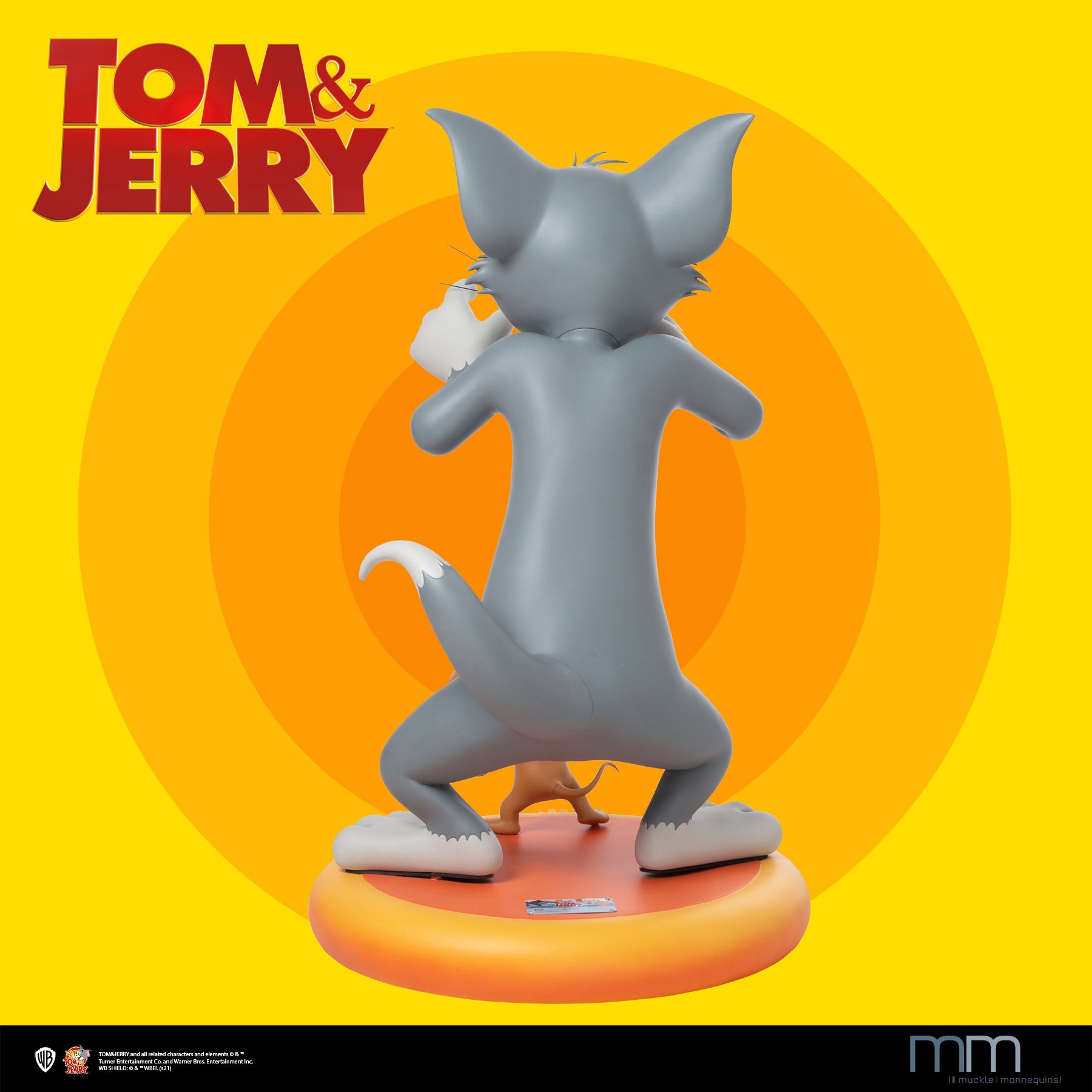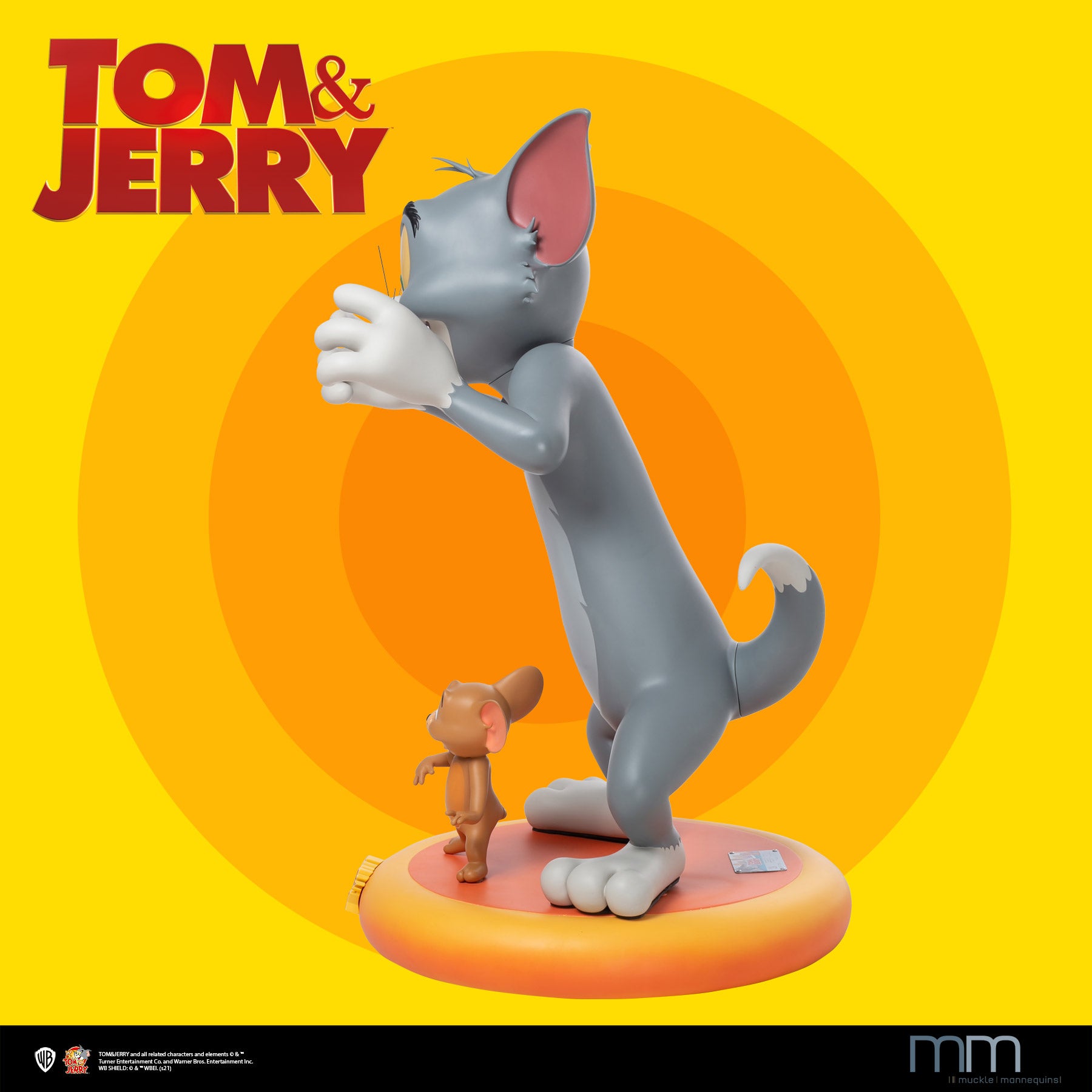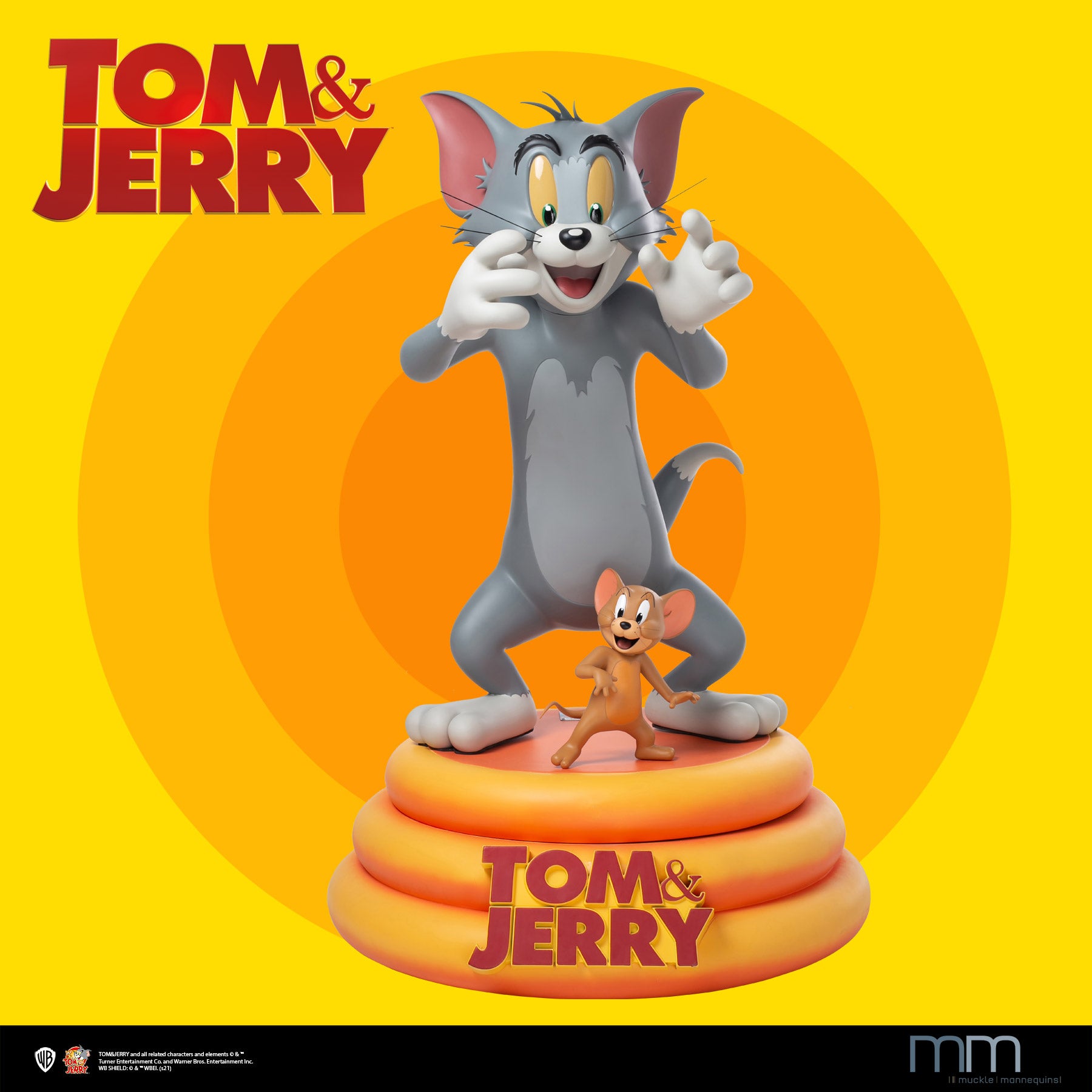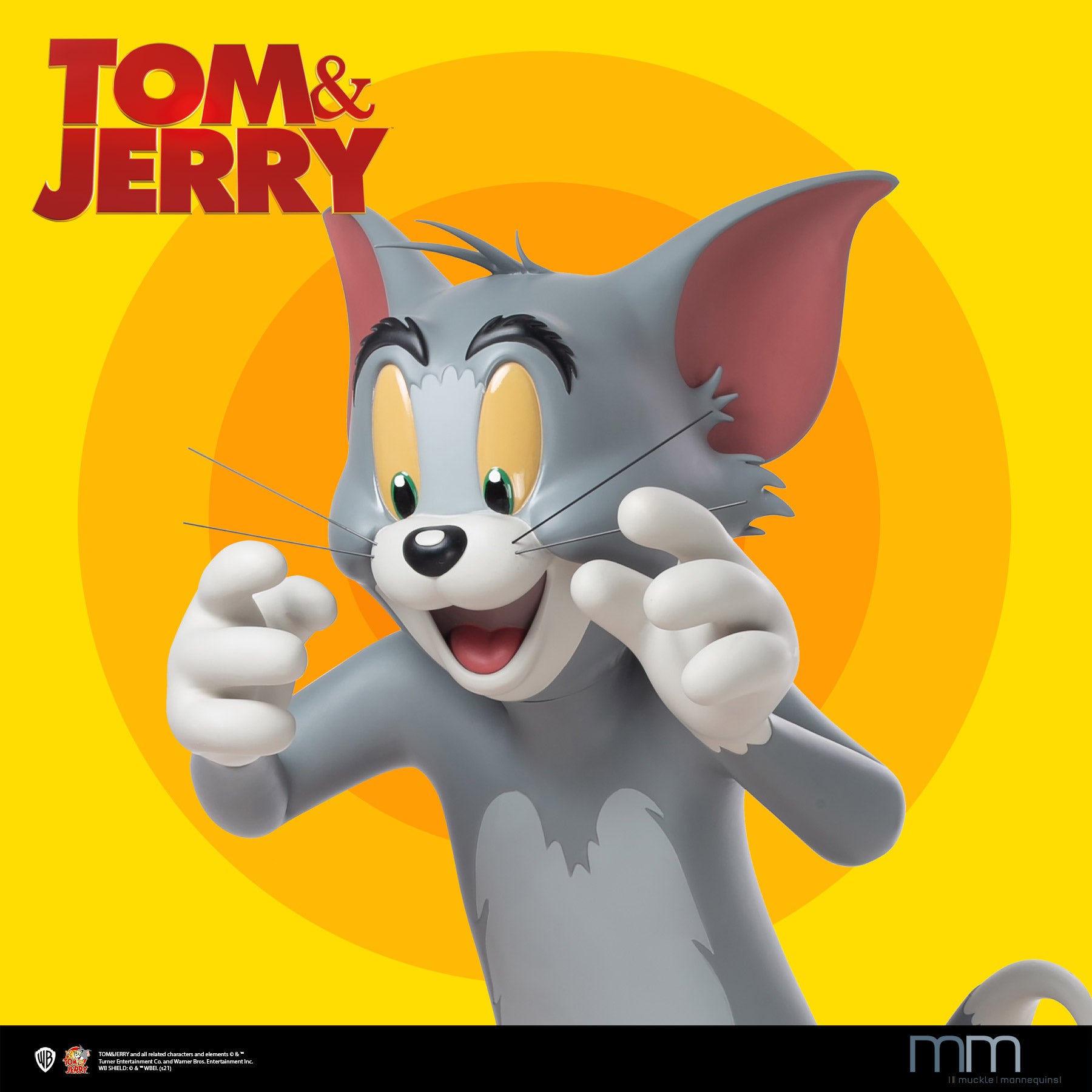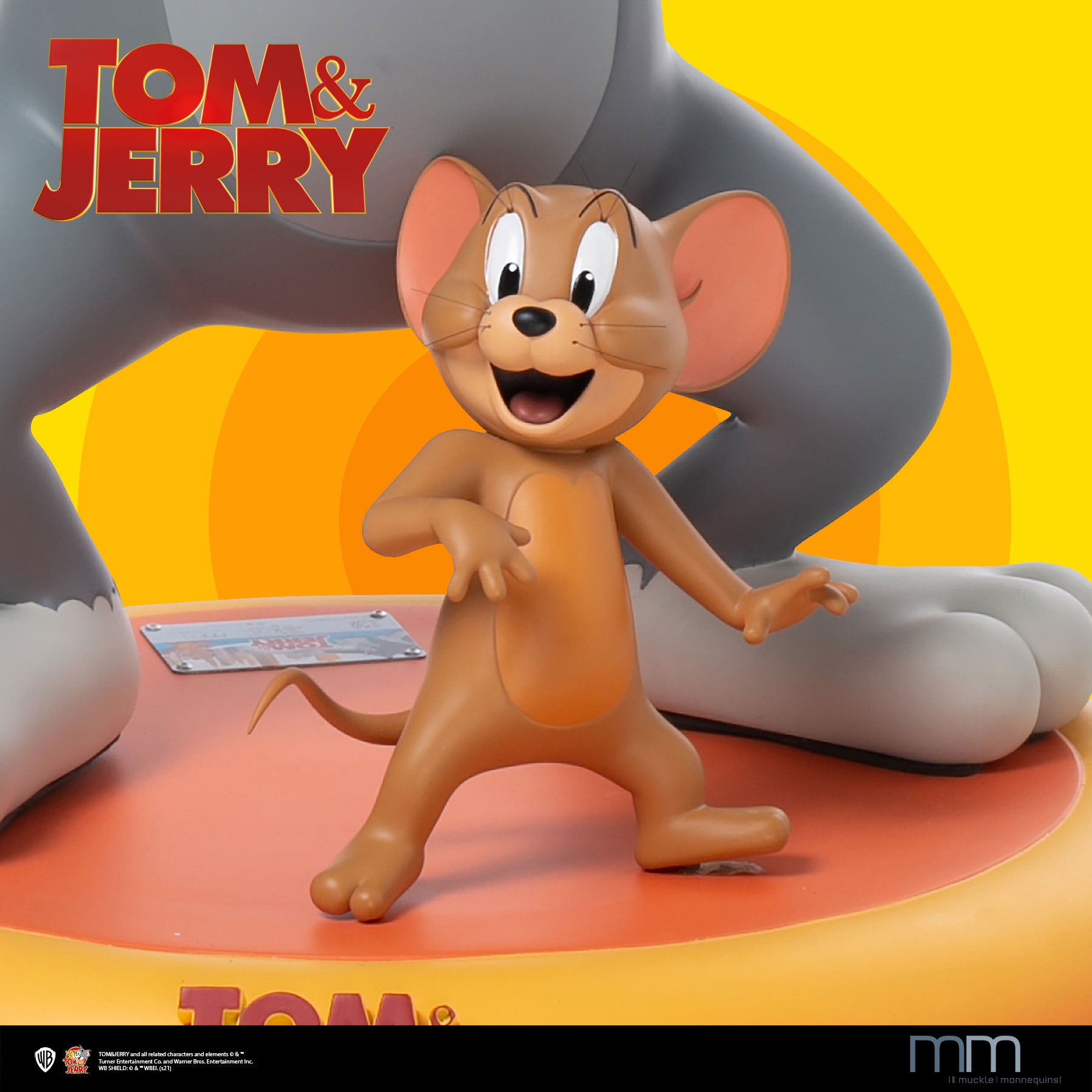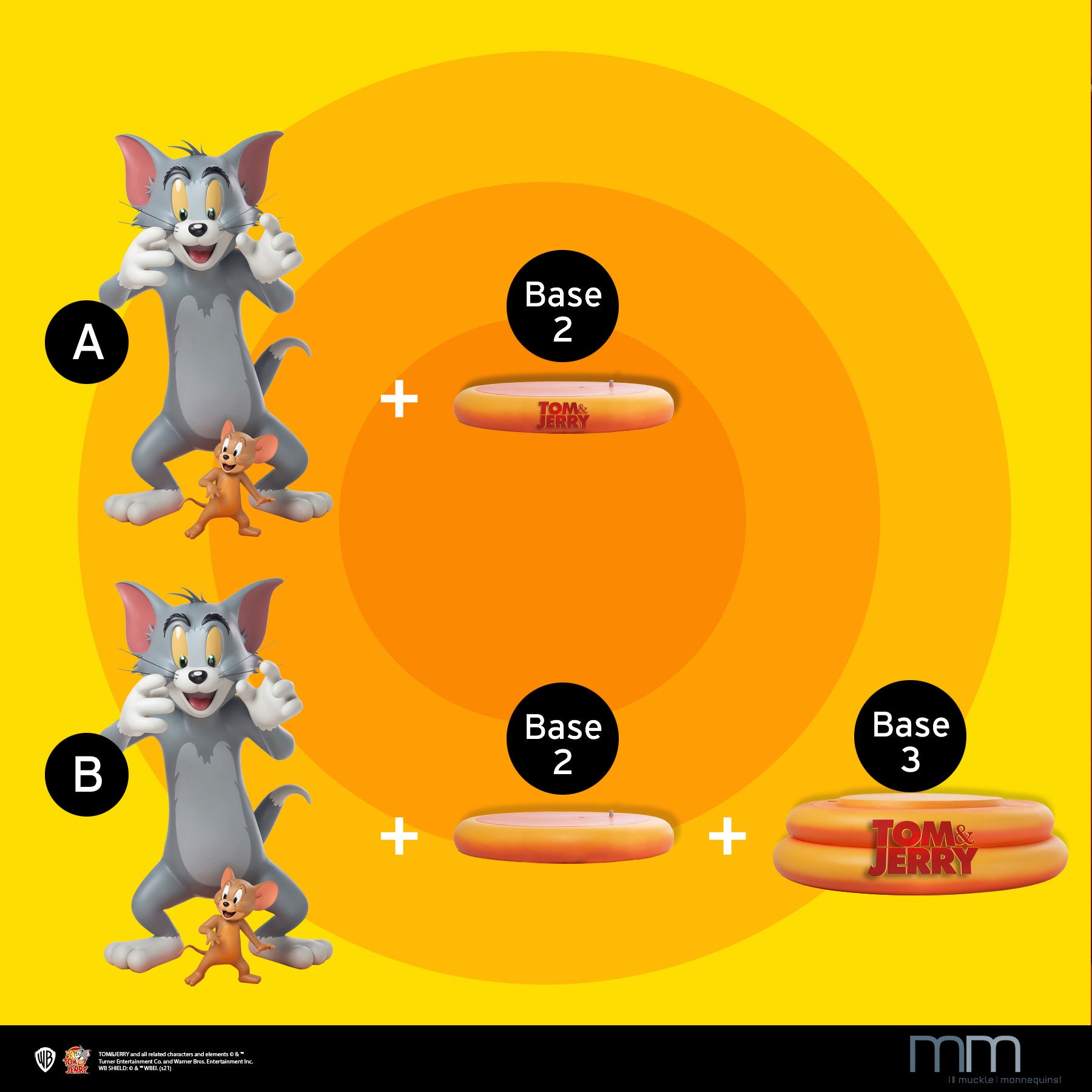 Price includes VAT / plus shipping costs
Life Size Figure
SCALE 1:1 / TOM 91 CM & JERRY 25 CM
You can order the TOM & JERRY Set in 4 versions:
- Just the figure, without the base
- Figure with metal base
- Figure with round standard base 2
- Figure with Premium Base (2 parts: consisting of a large base and a standard base)
To order, you first have to order the figure and then select the appropriate base in a further ordering process.
The large premium base consists of two parts and is therefore only available in combination with the standard base 2.
Tom & Jerry are two funny opponents, with Tom the cat trying again and again to catch Jerry the mouse. In the process, bizarre chases develop and duels arise in which the mouse usually has the upper hand.
Tom & Jerry are only available together and in 2 versions:
- Figures with a round standard base
- Figures with a large base
Get one of 555 limited TOM & JERRY Life Size figures now.
TOM&JERRY and all related characters and elements © & ™ Turner Entertainment Co. and Warner Bros. Entertainment Inc. WB SHIELD: © & ™ WBEI. (s21)
Additional Details and Measurements
Material
Height Figure TOM
Hieght Figure JERRY
Height Figure Set with round Base
Diameter round Base
Height with large Base
Diameter large Base

Fiberglas
91 cm
99.80 cm
25 cm
61 cm
117.60 cm
77.5 cm

SKU No.
Figure with round standard Base
Large Base


JE-TJ-1/TO-TJ-1
BASE-TJ-1