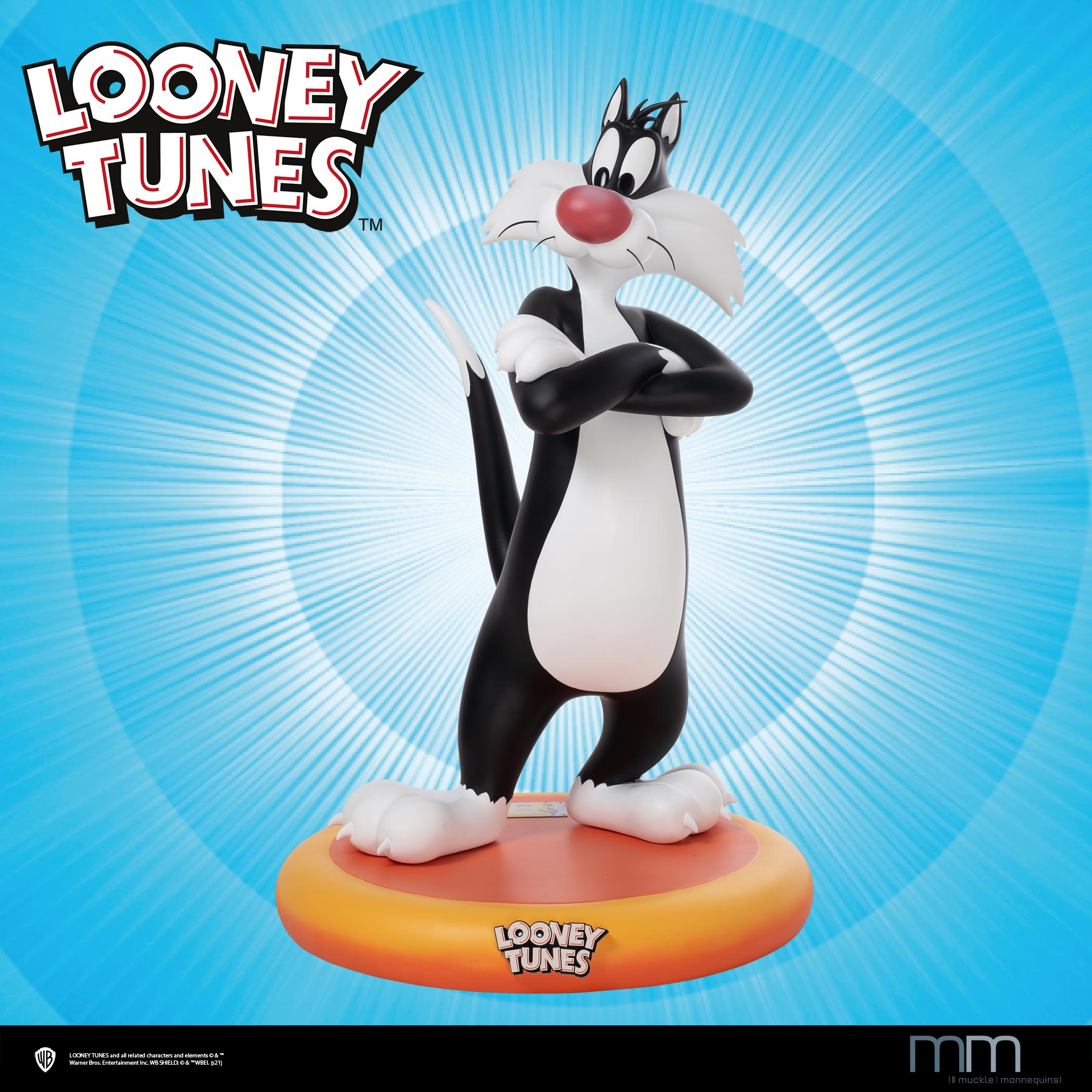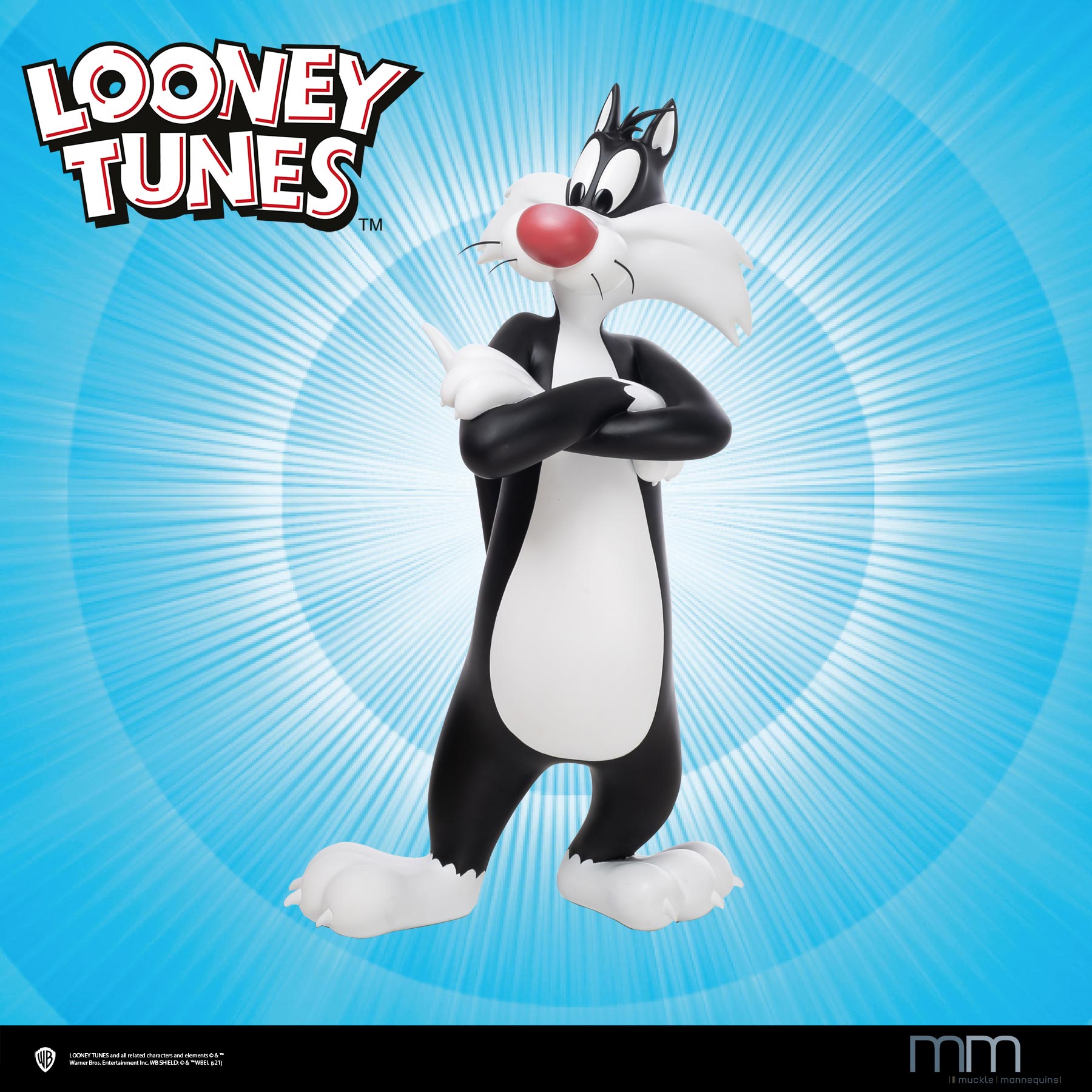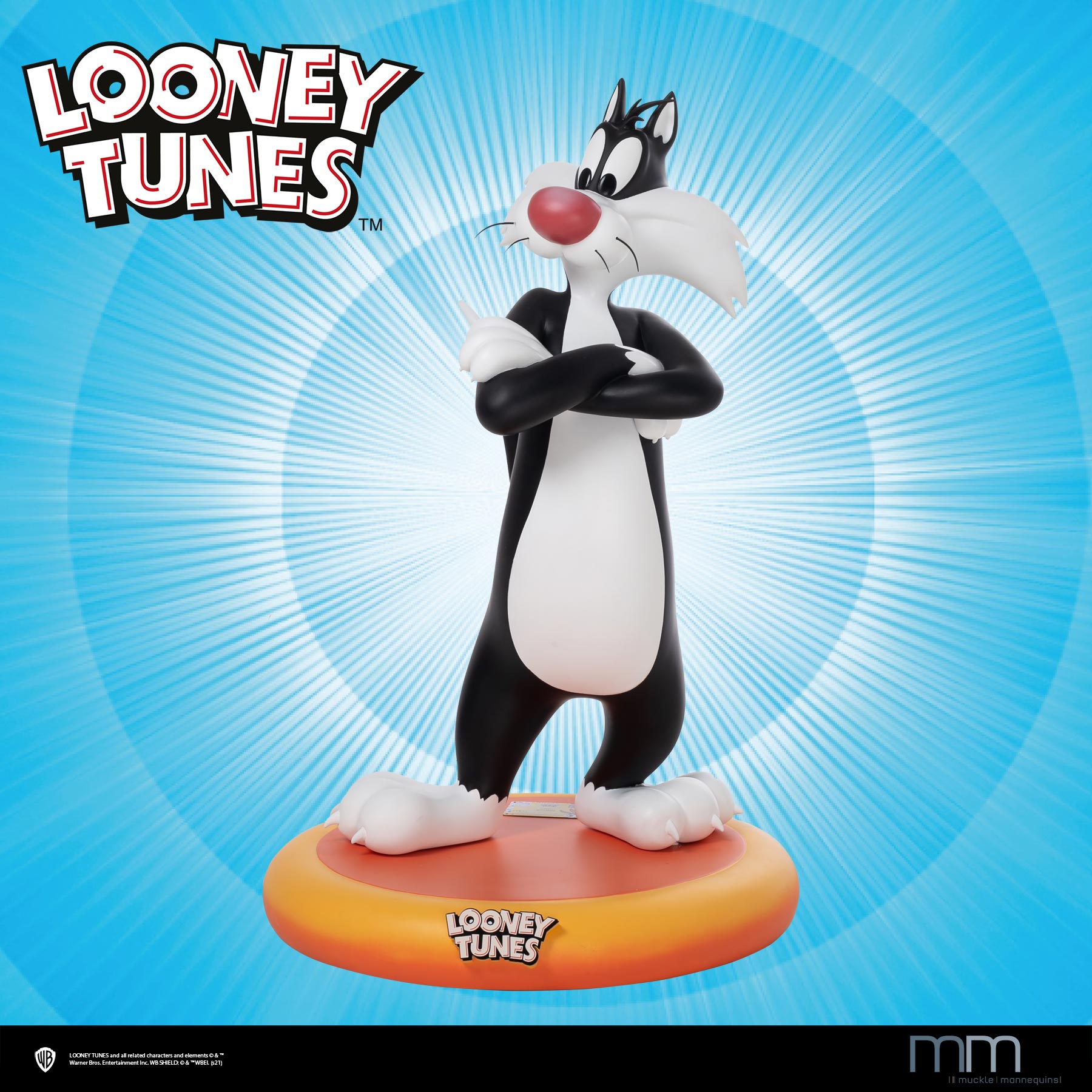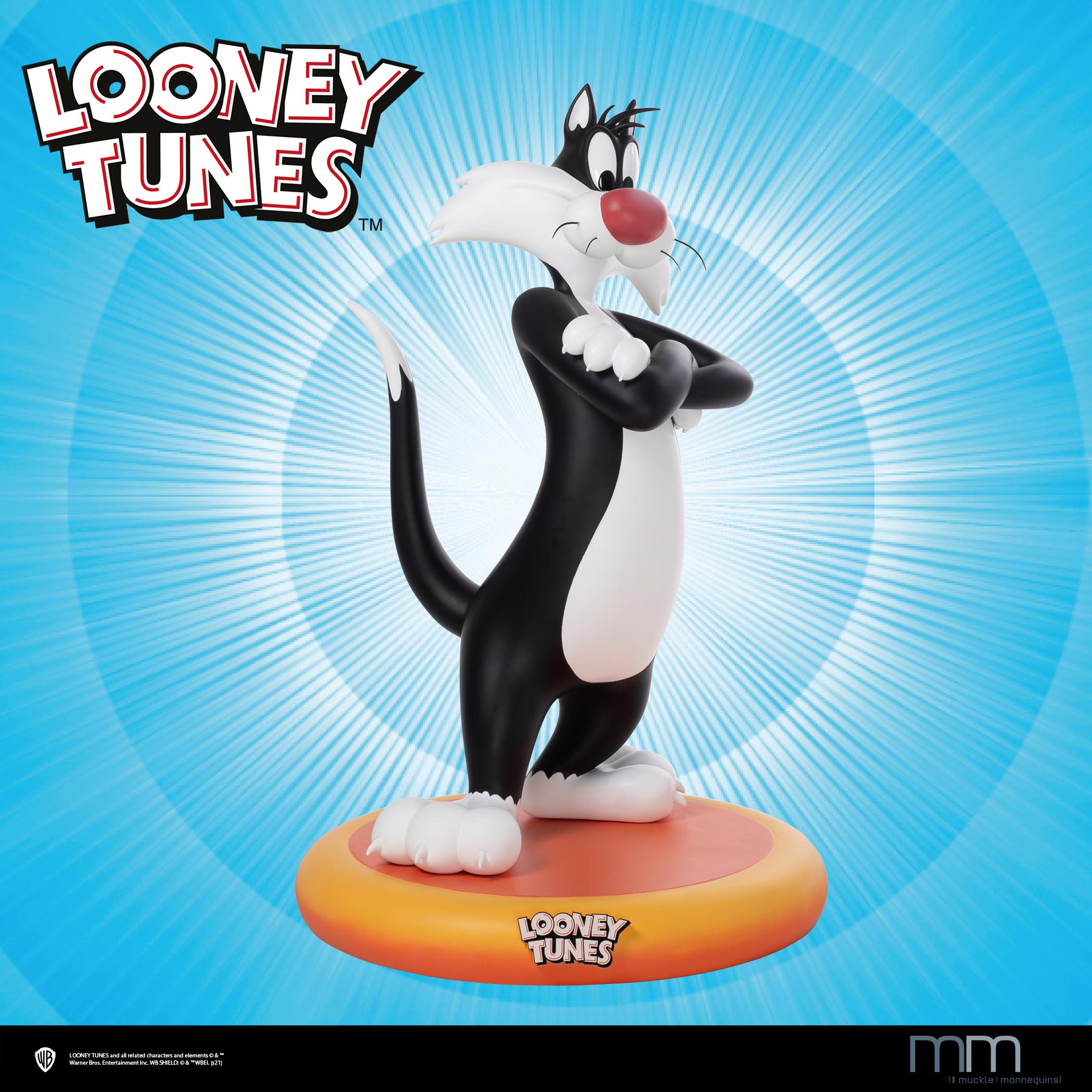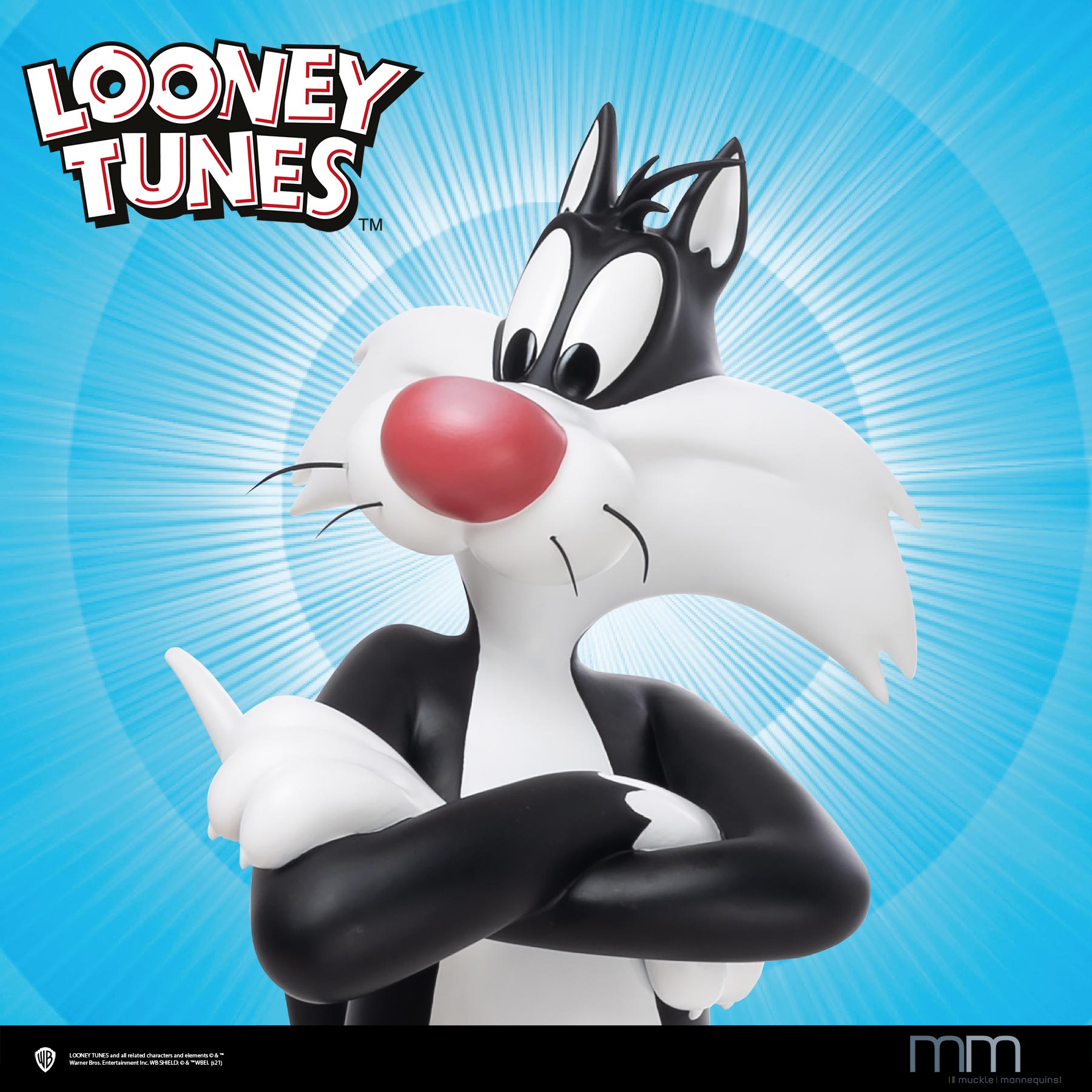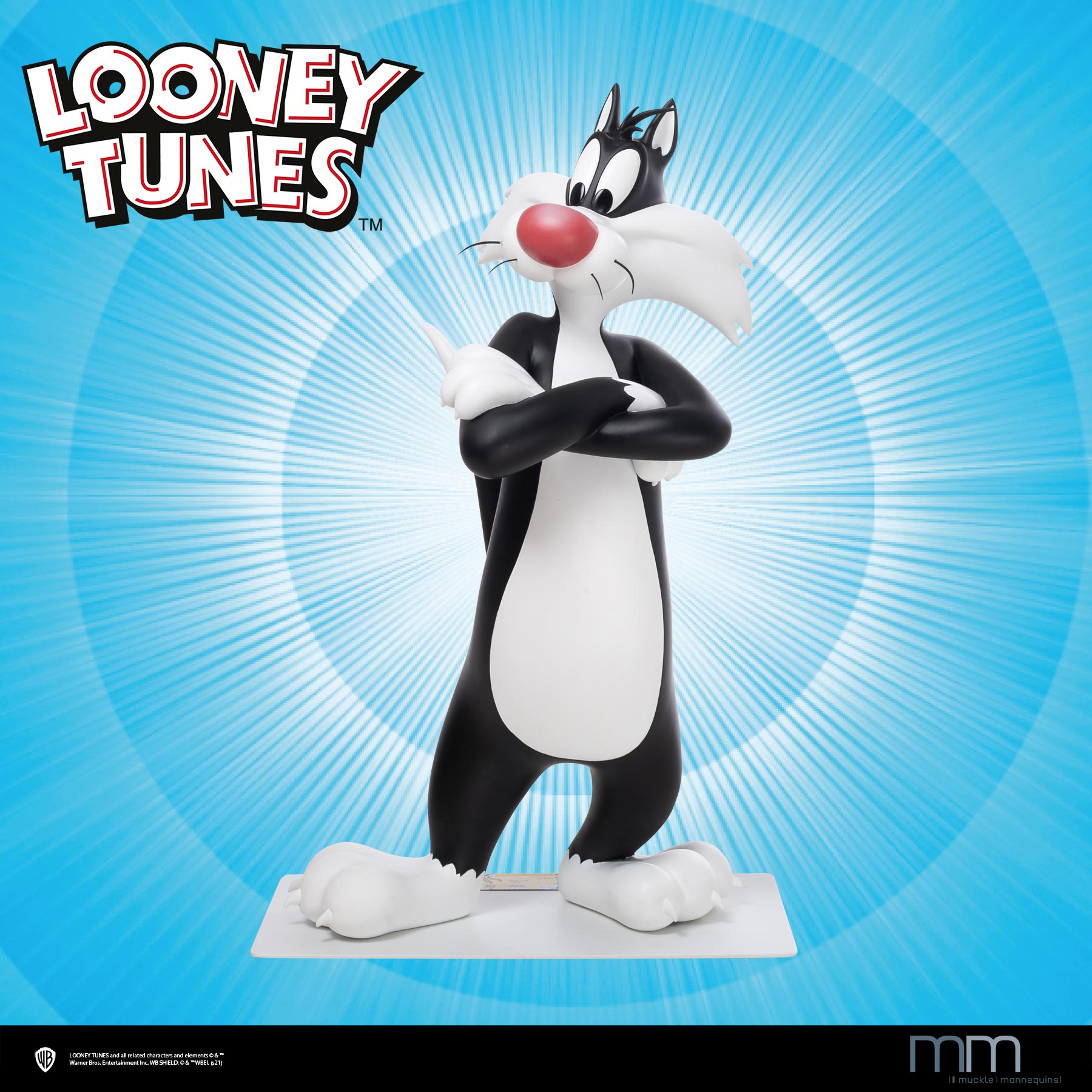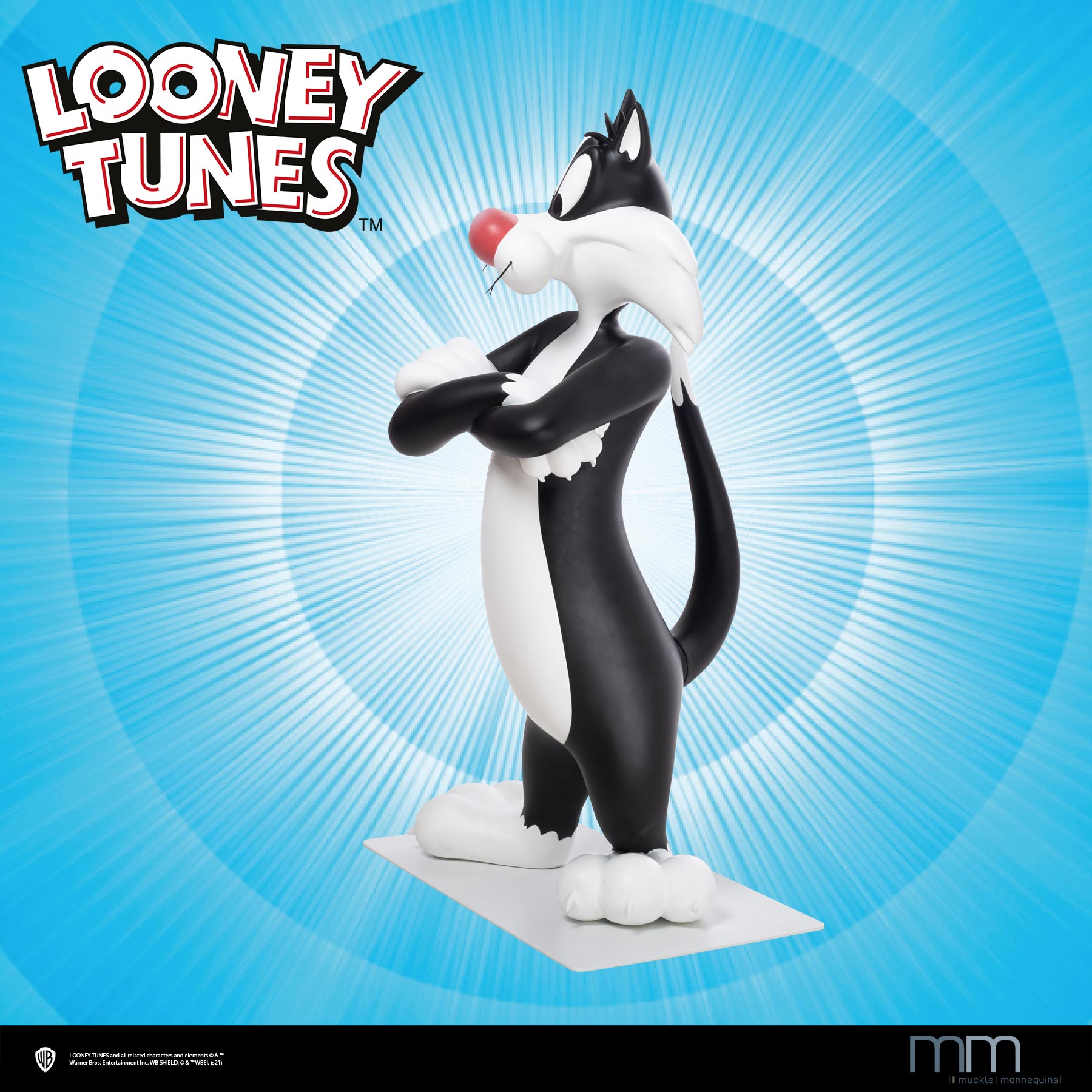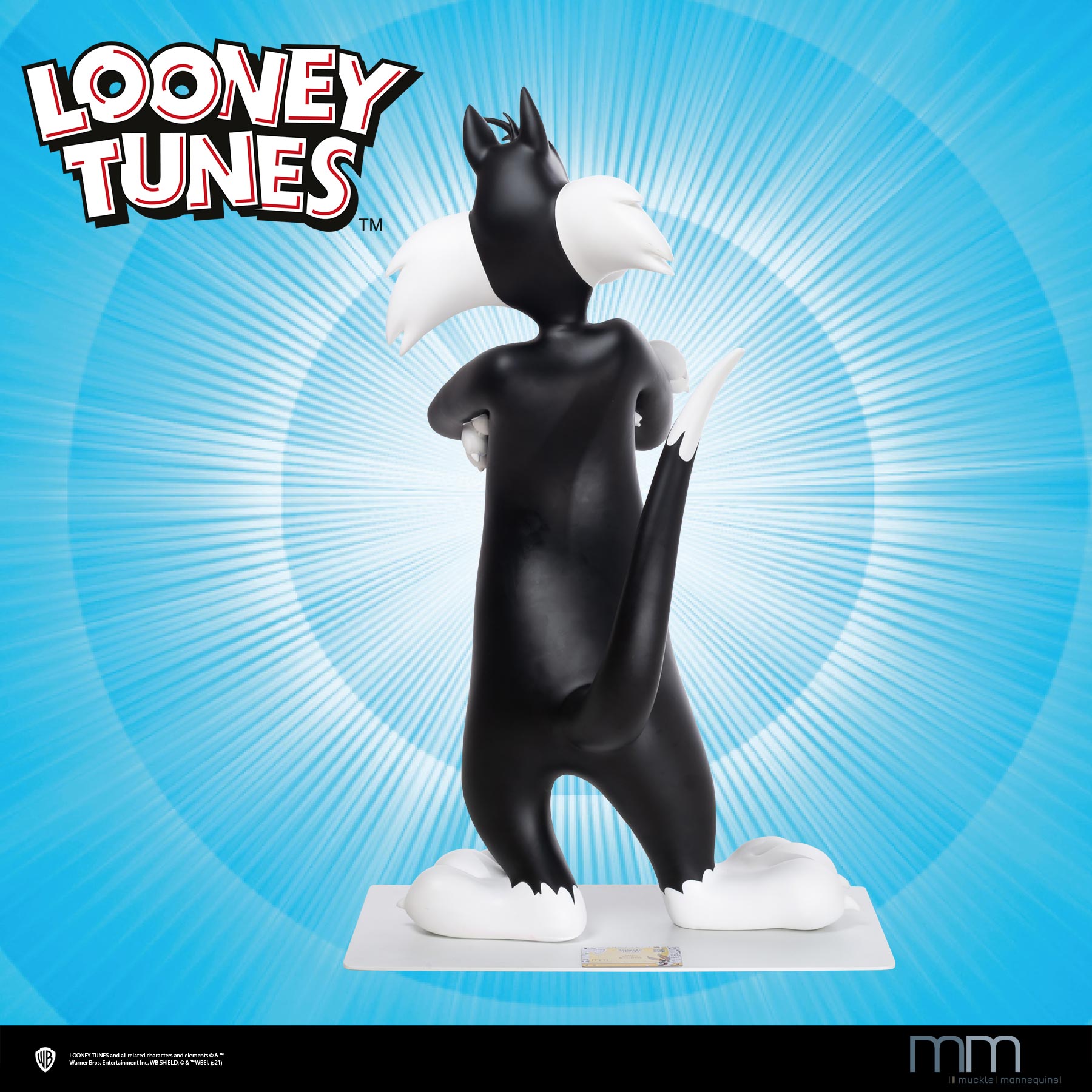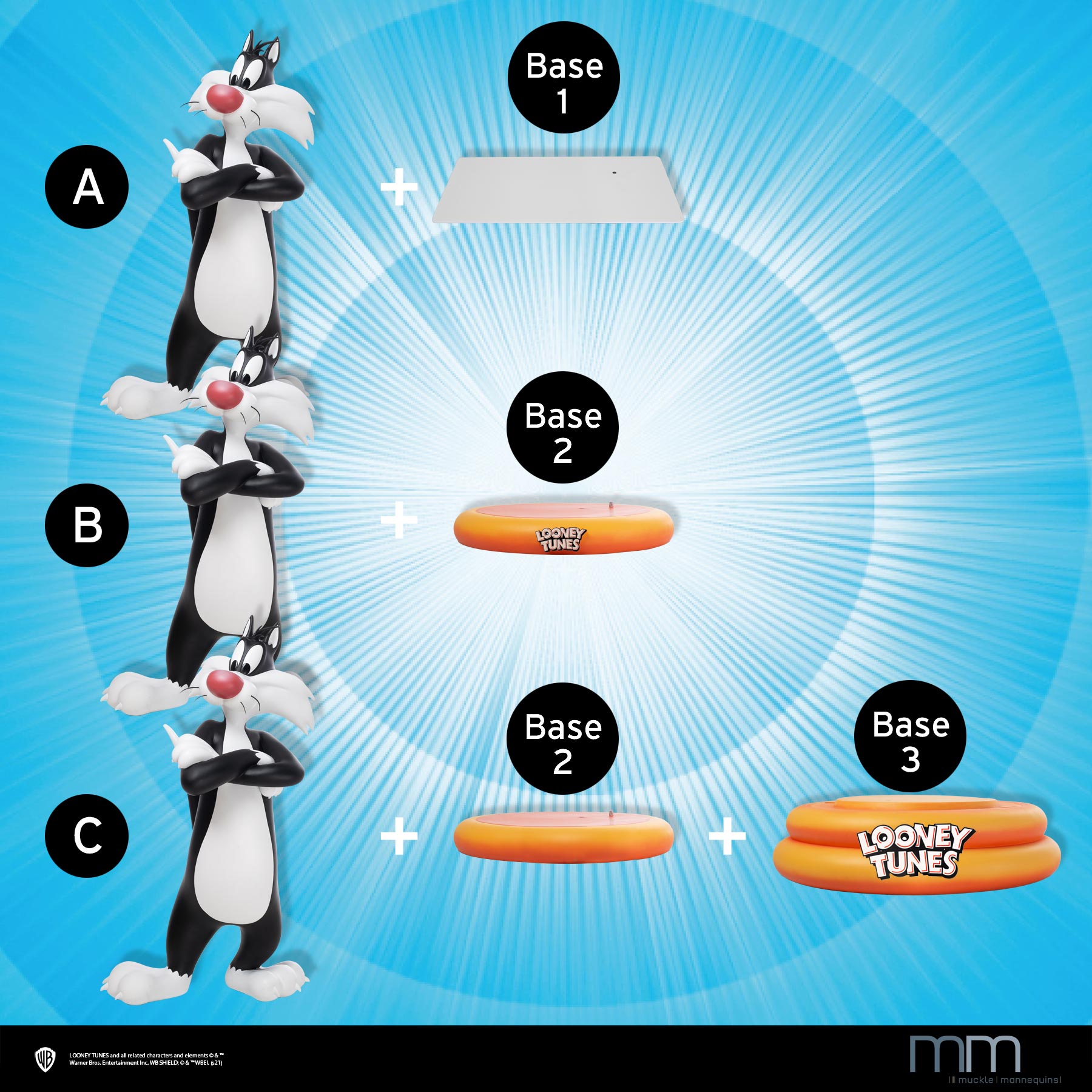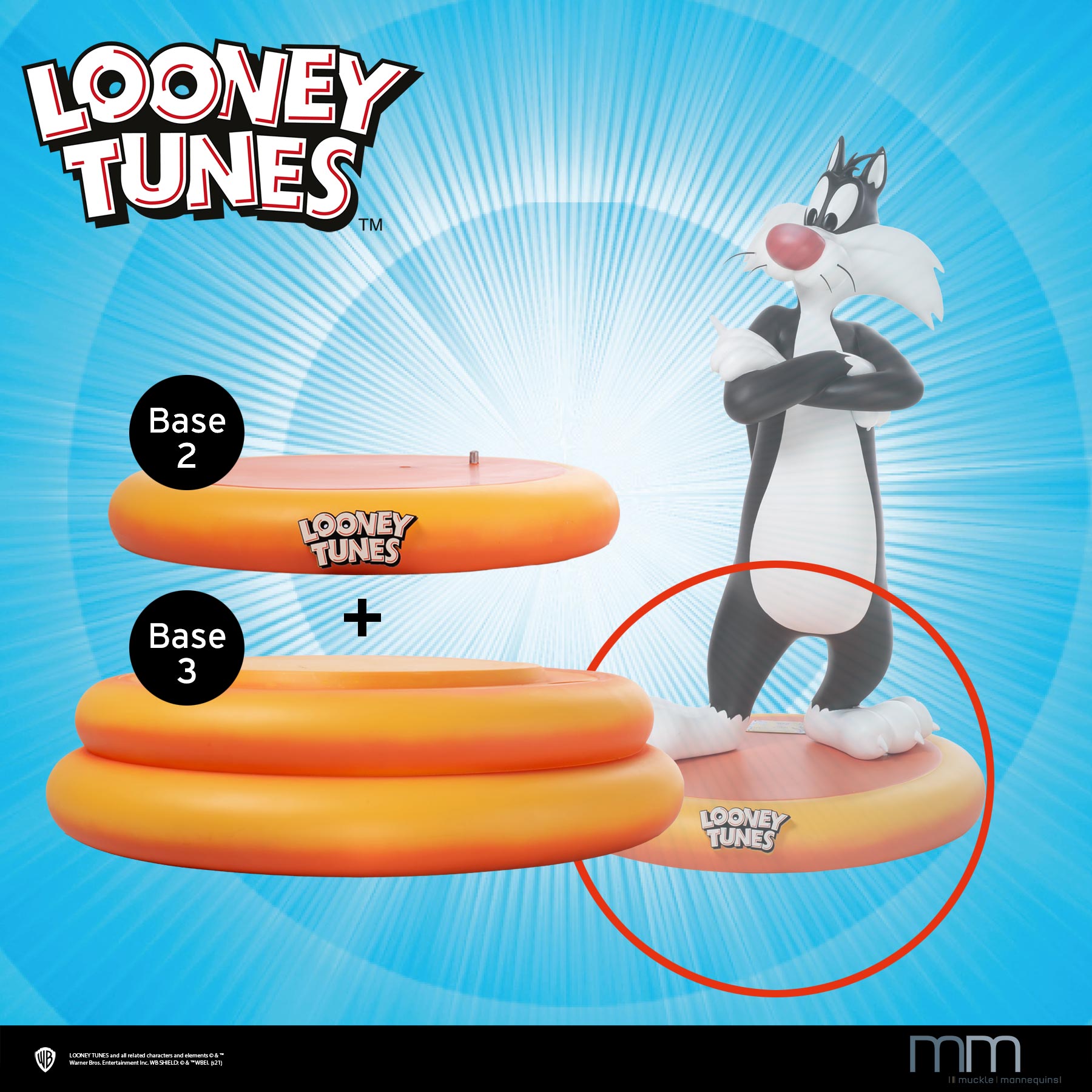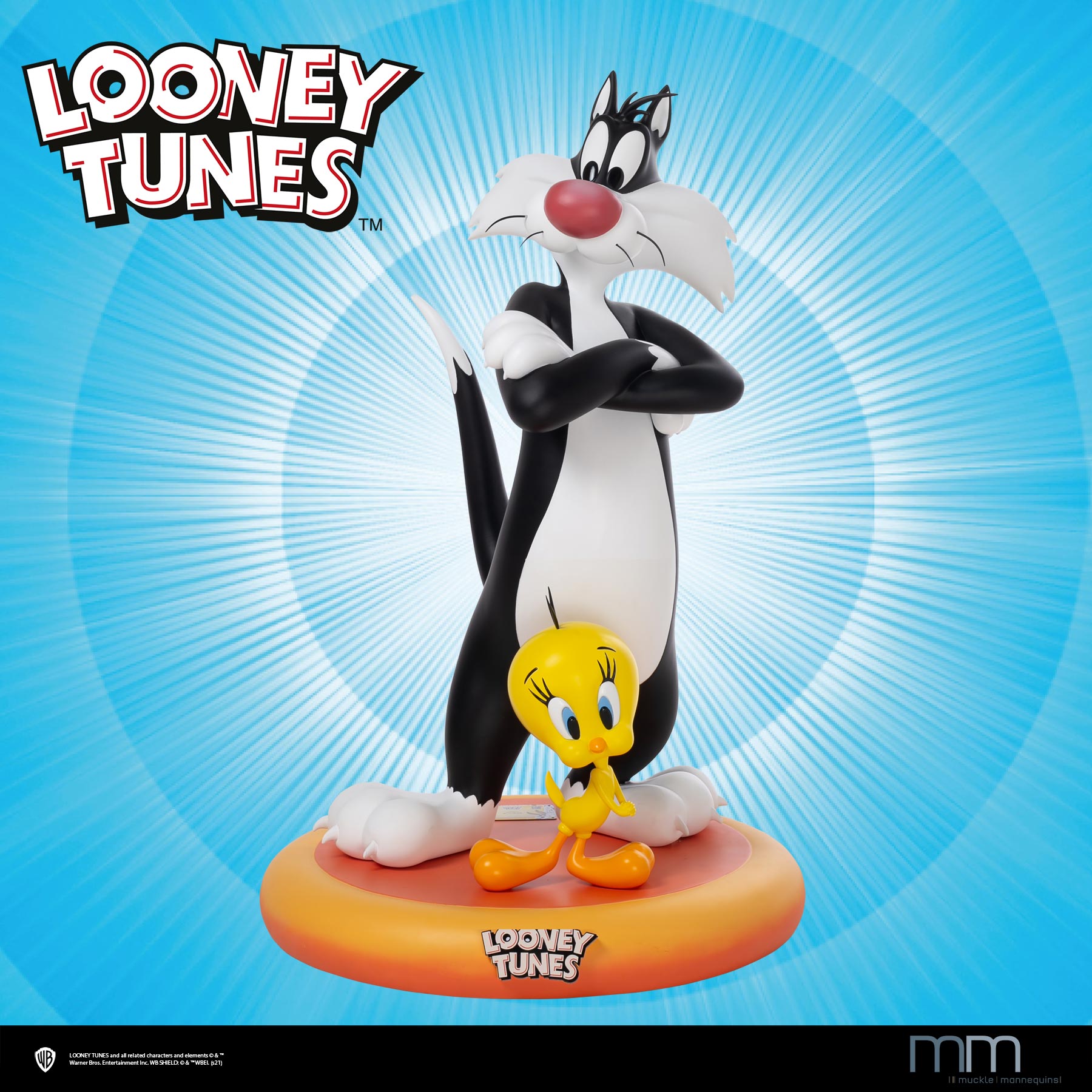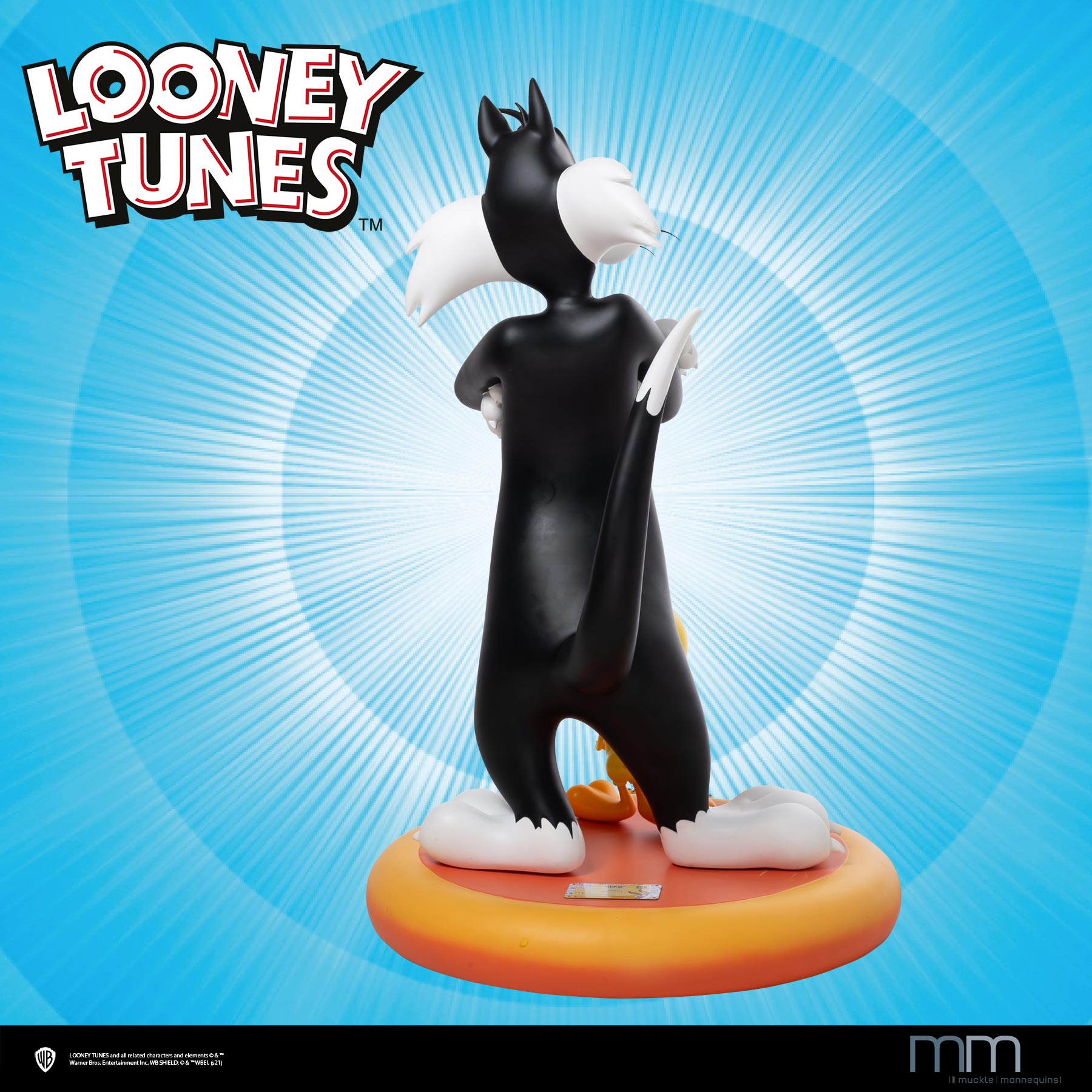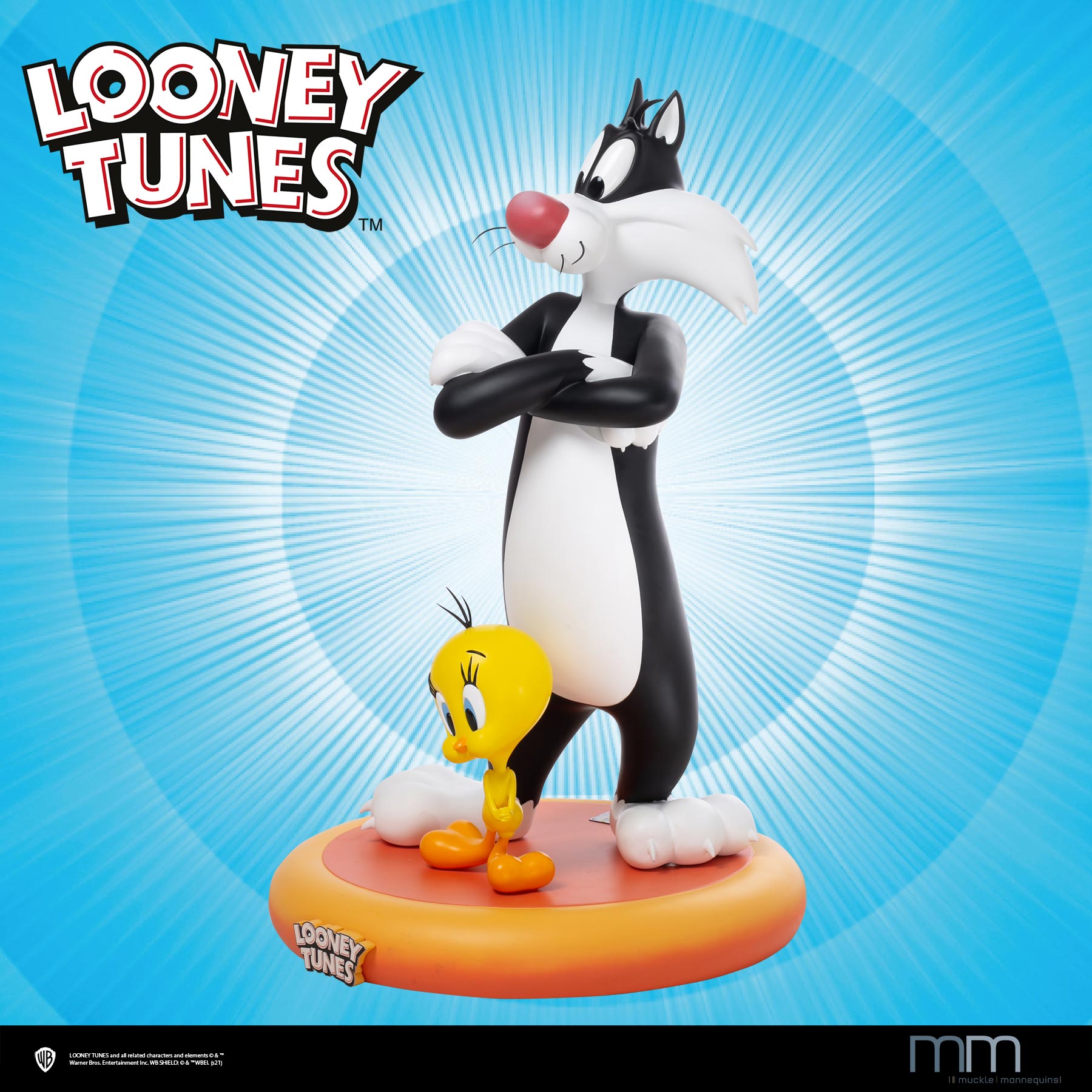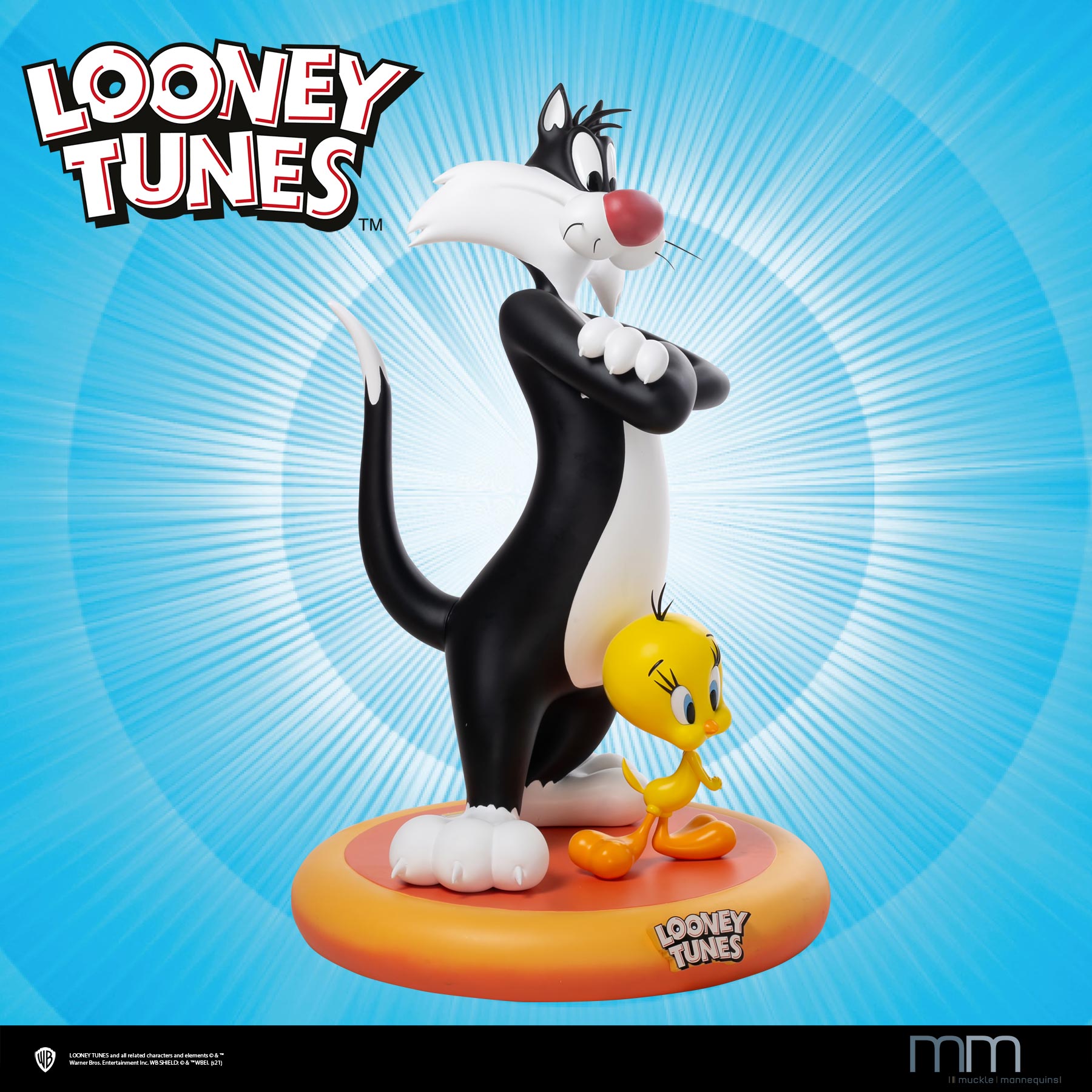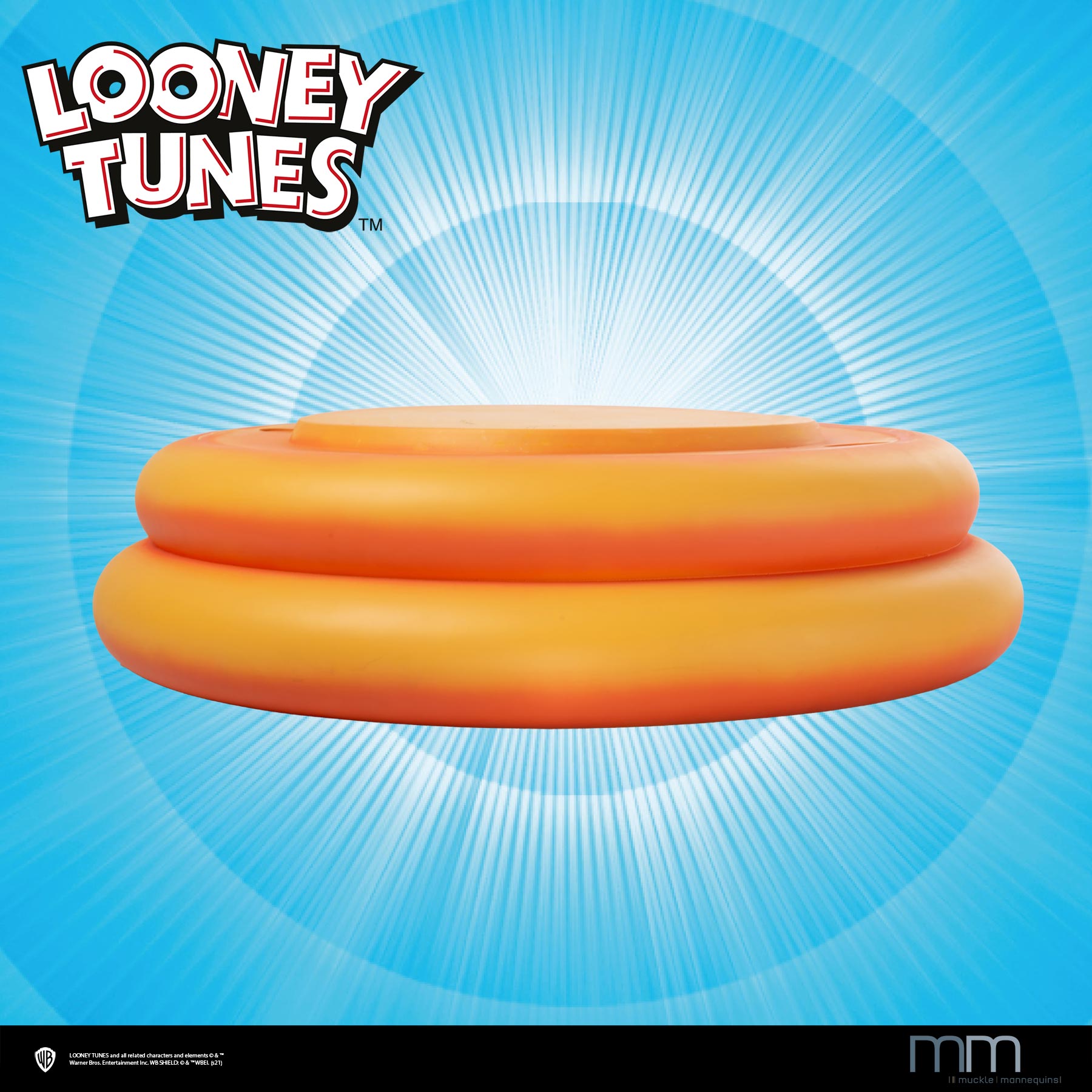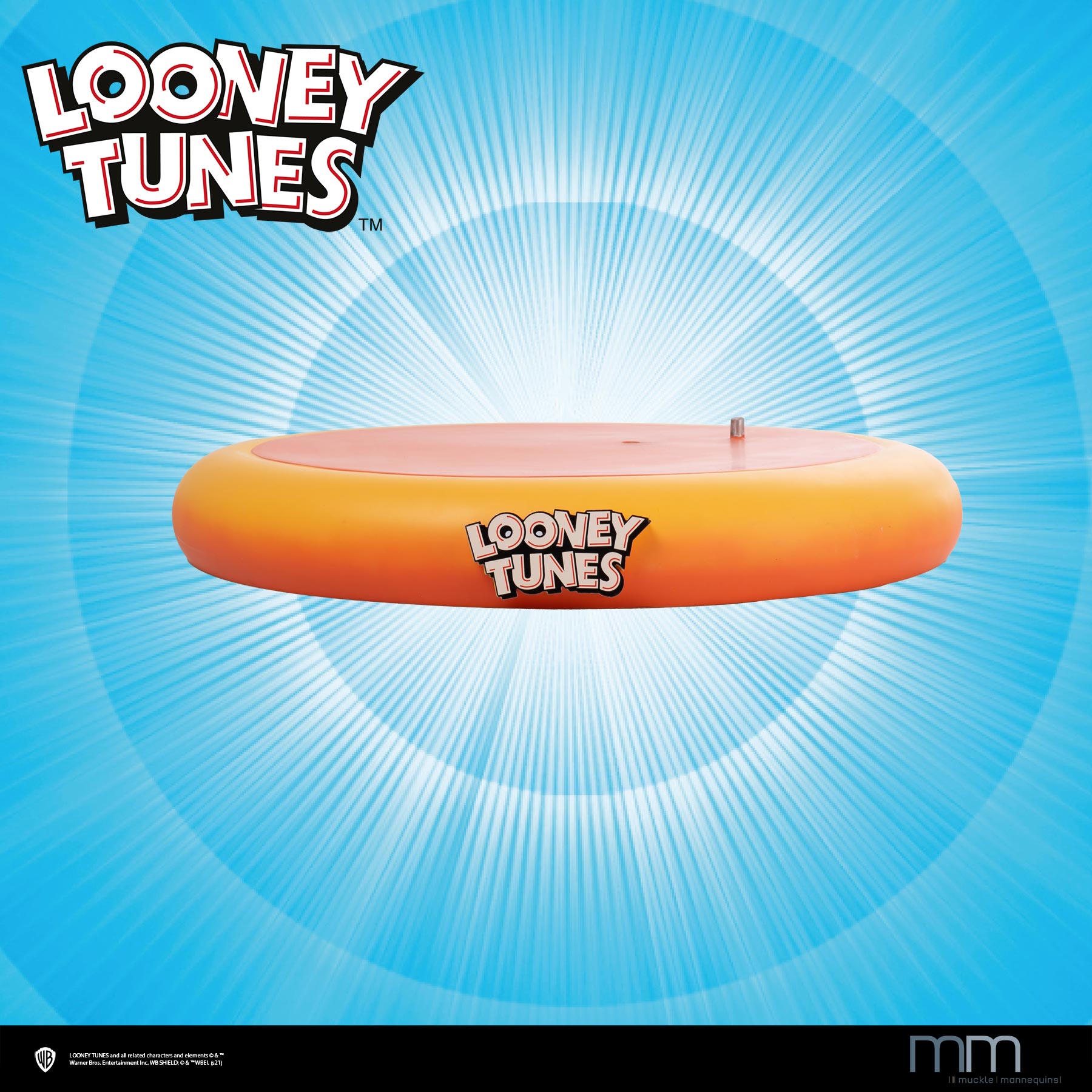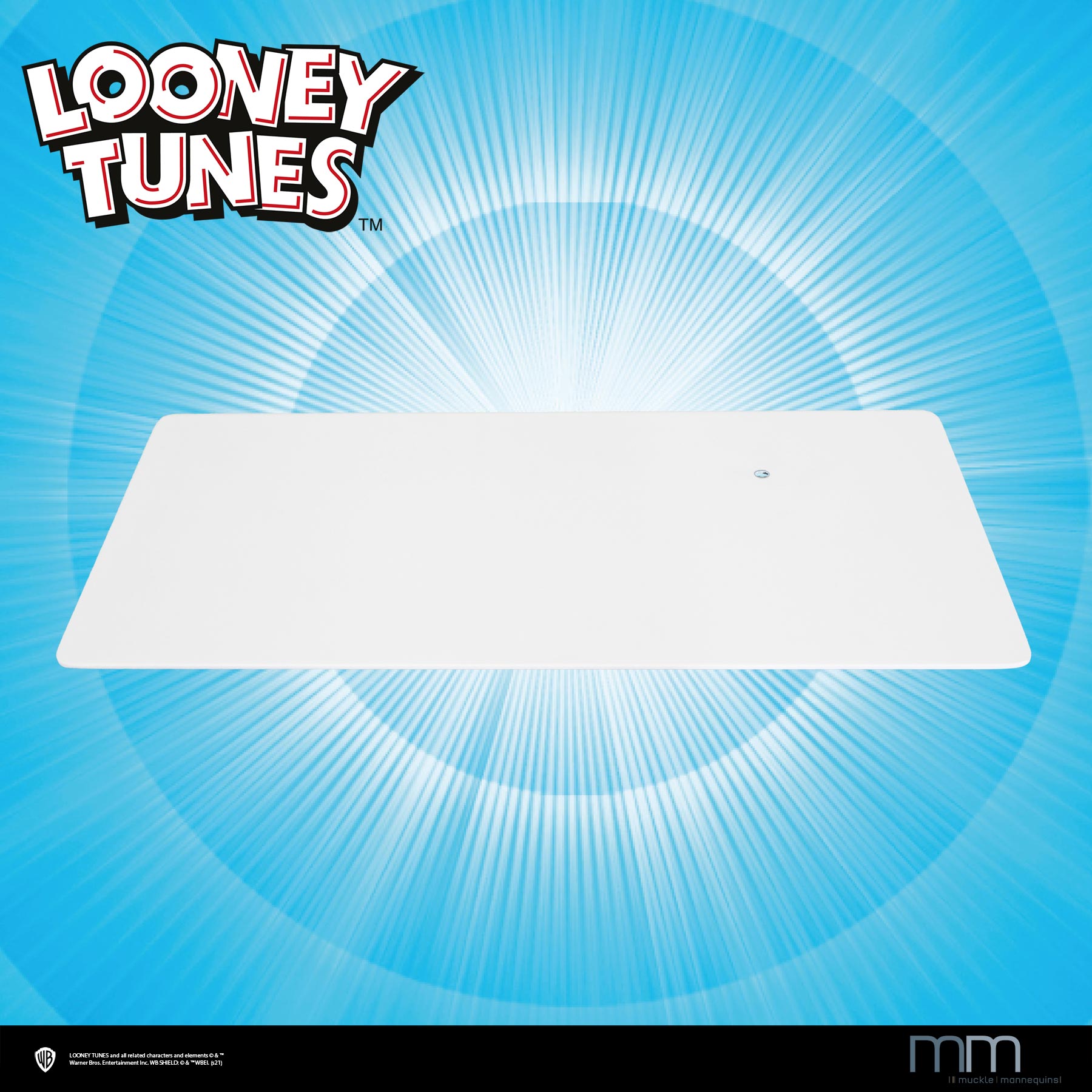 Price incl. VAT / plus shipping costs
Life Size Figure
SCALE 1:1 / 87 CM
LOONEY TUNES
You can order SYLVESTER in 4 versions:
- Just the figure, without the base
- Figure with metal base
- Figure with round standard base 2
- Figure with Premium Base (2 parts: consisting of a large base and a standard base)
To order, you first have to order the figure and then select the appropriate base in a further ordering process.
The large premium base consists of two parts and is therefore only available in combination with the standard base 2.
Sylvester is a cartoon character whose fate is inextricably linked with the little bird Tweety: The cat Sylvester always hunts the little yellow bird Tweety in vain. Sylvester and Tweety are part of the Looney Tunes ensemble.
New Year's Eve is a downright unlucky person who does not want to succeed and whose hunt for Tweety usually ends with the fact that he is beaten by "Granny", the grandmother who Tweety lives with.
New Year's Eve is available in 4 versions:
- Only the figure without the base
- Figure with standard round base
- Figure with a large base
- Figure with metal base
Get one of 555 limited SYLVESTER Life Size figures now.
LOONEY TUNES and all related characters and elements © & ™ Warner Bros. Entertainment Inc. WB SHIELD: TM & © WBEI. (s21)
Additional Details and Measurements
Material
Height Figure
Height figure with small Base
Diameter small round Base
Height with large Base
Diameter large Base

Fiberglas
87 cm
95.8 cm
61 cm
113.6 cm
77.5 cm

SKU No. Figure
Looney Tunes Base 1, Metal base
- metal-optional-suitable to particular LT-figure
Looney Tunes Base 2, small Base
- small-optional-suitable to particular LT-figure
Looney Tunes Base 3, large Base
- big-optional-only in combination with Base 2


SY-LT-1
BASE1-**-LT-1


BASE2-**-LT-1


BASE3-LT-1