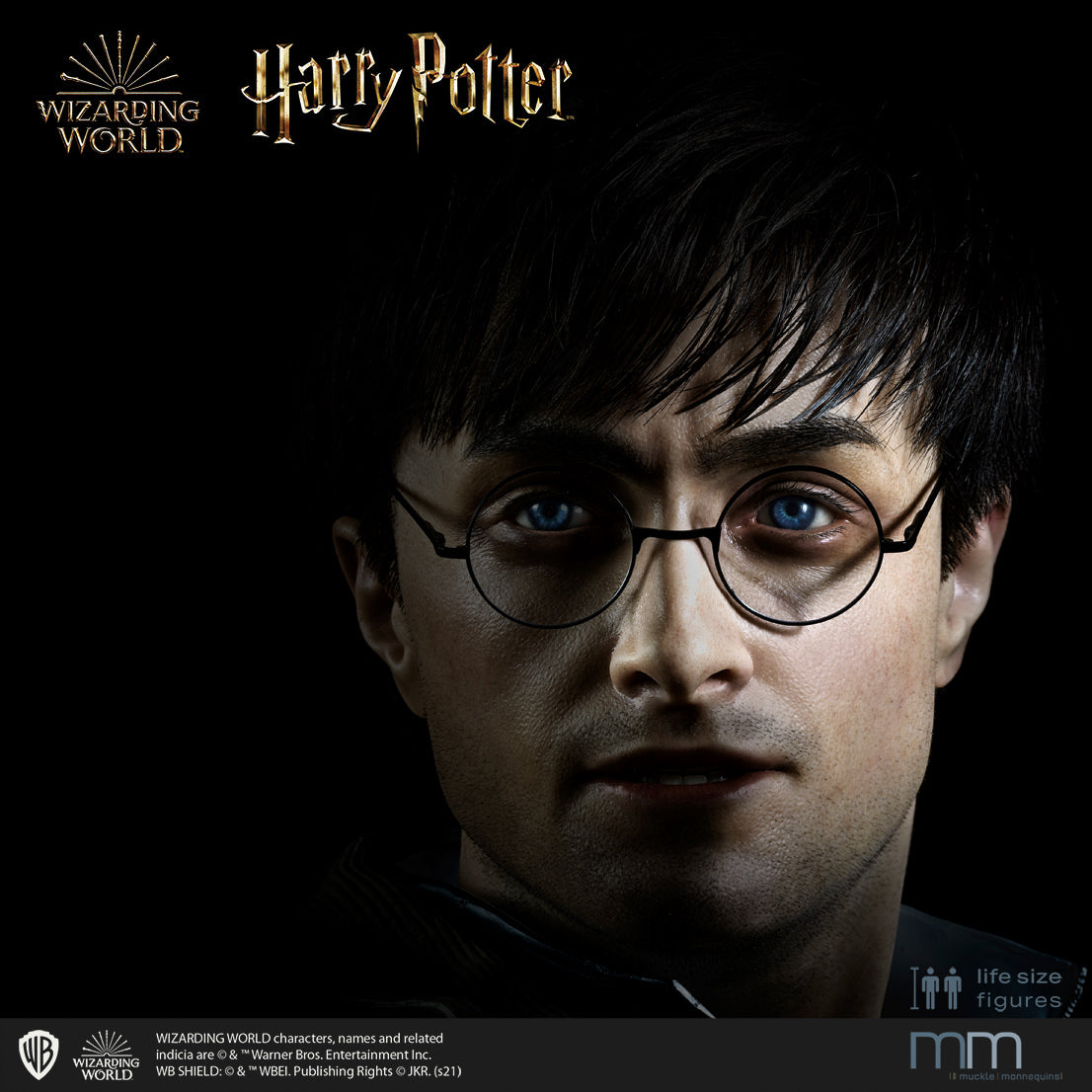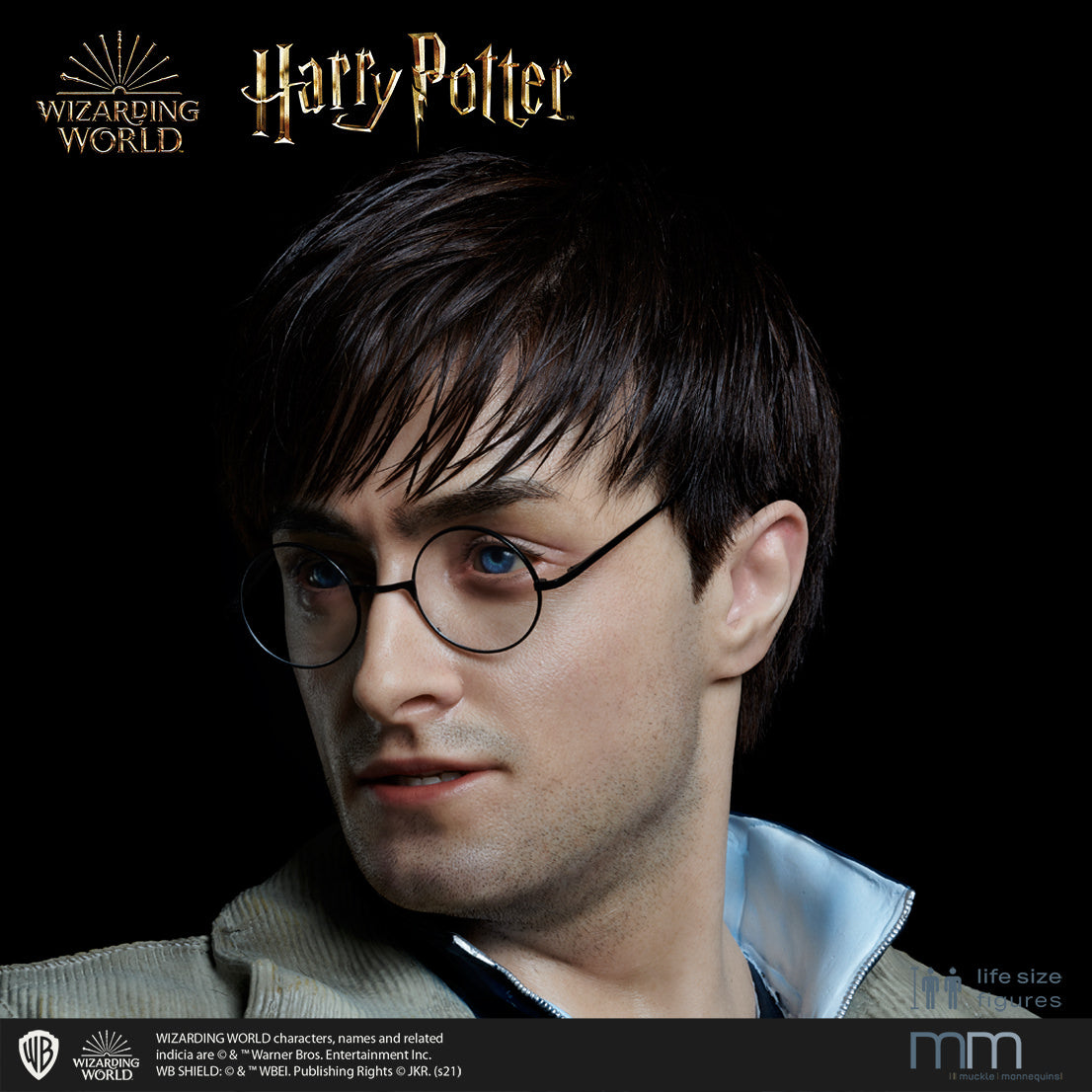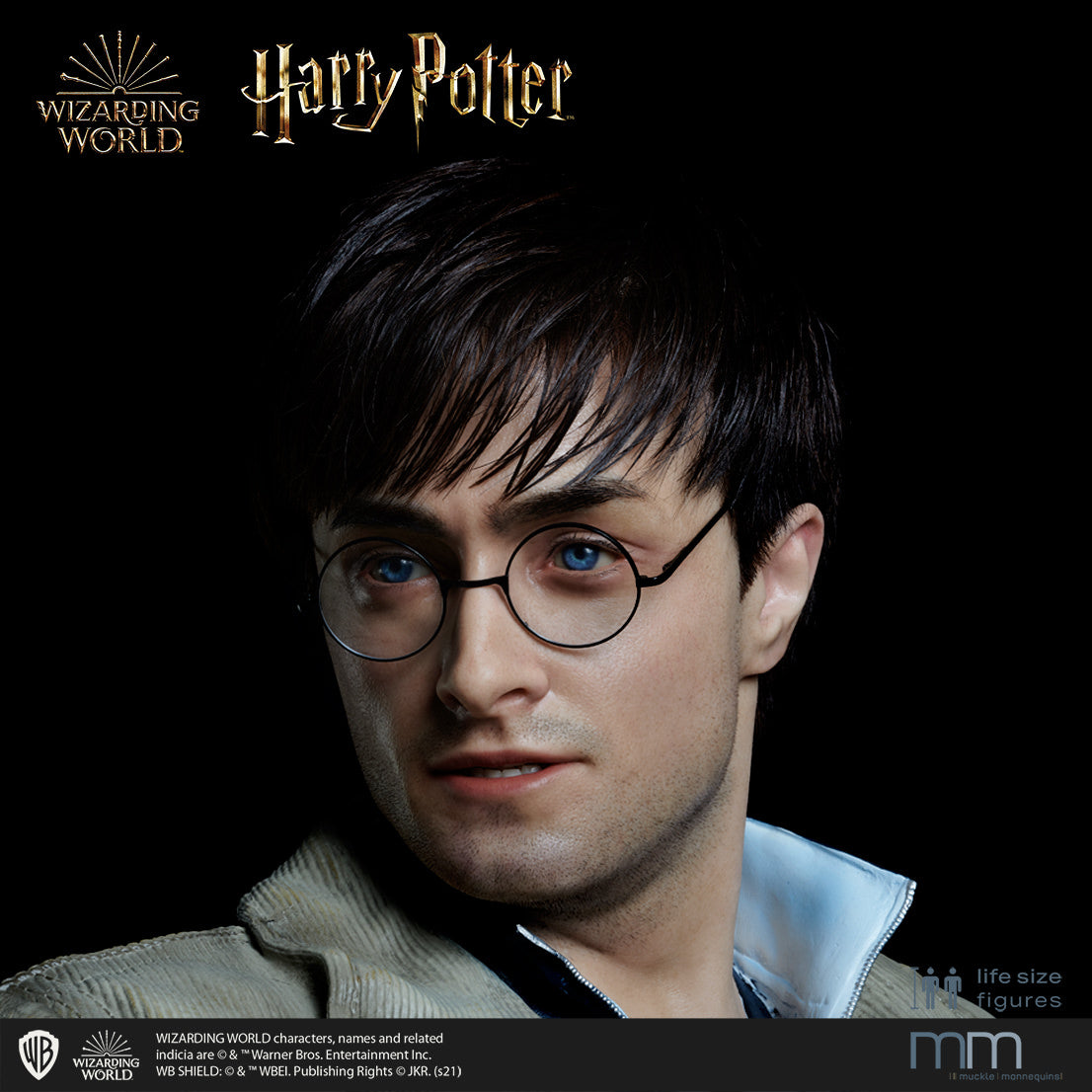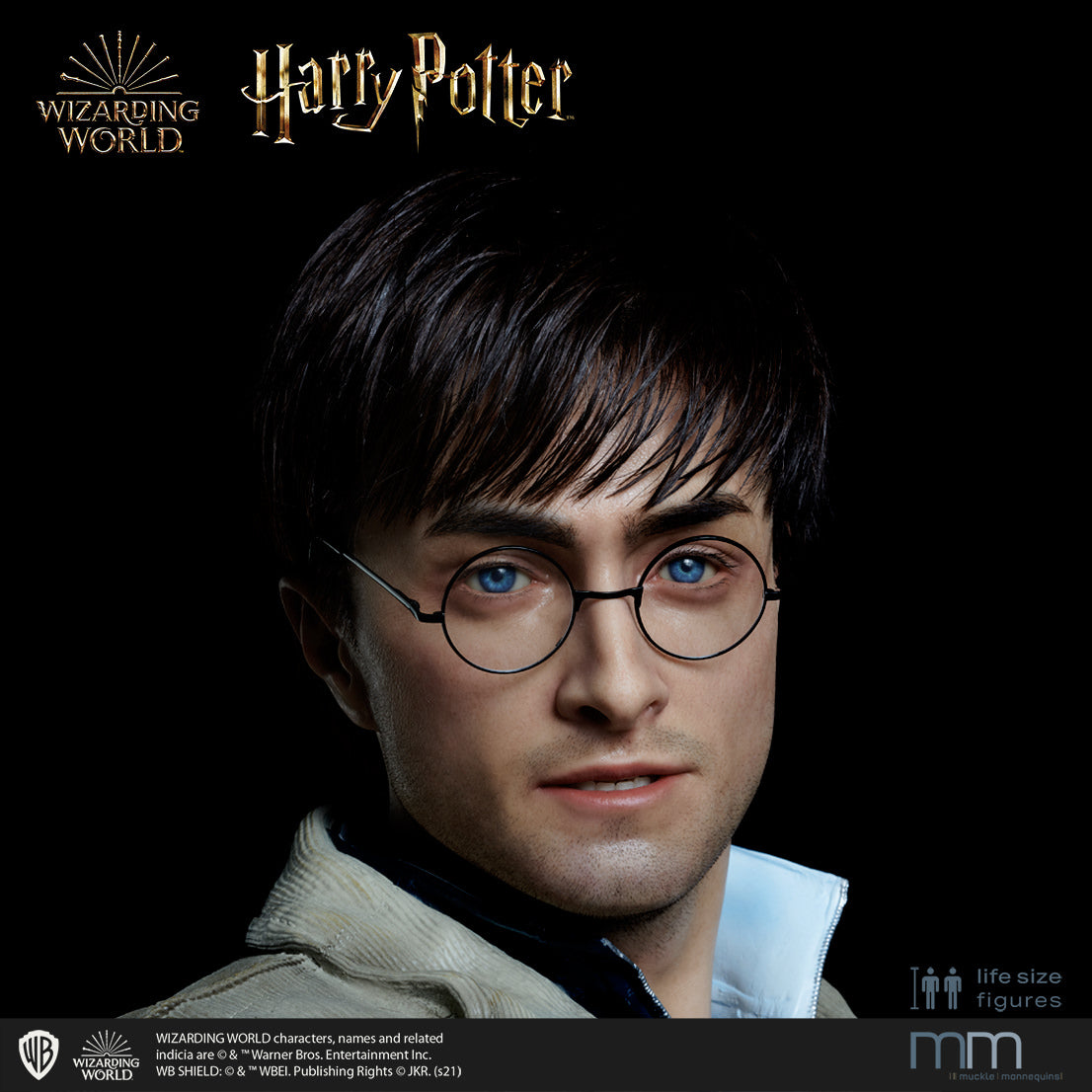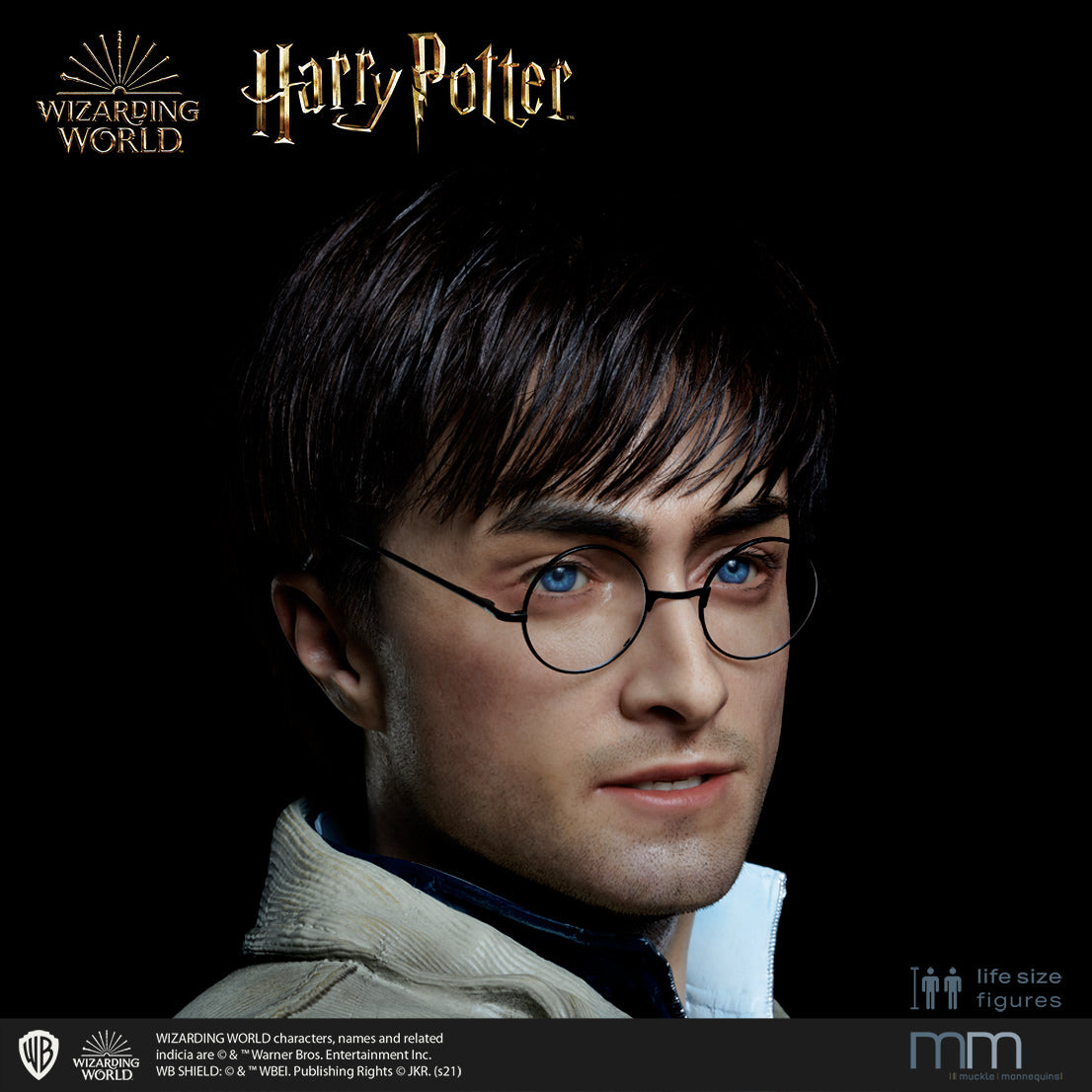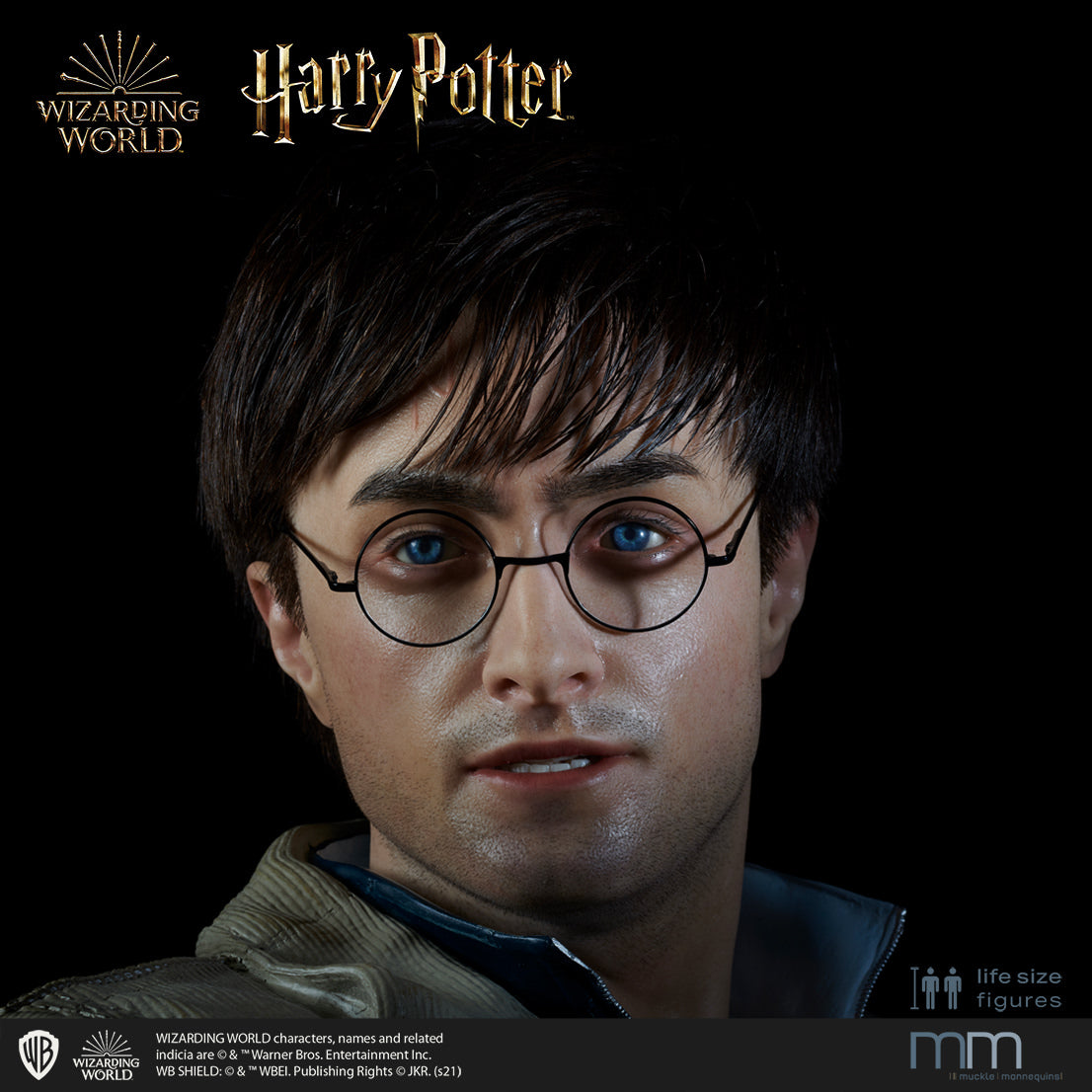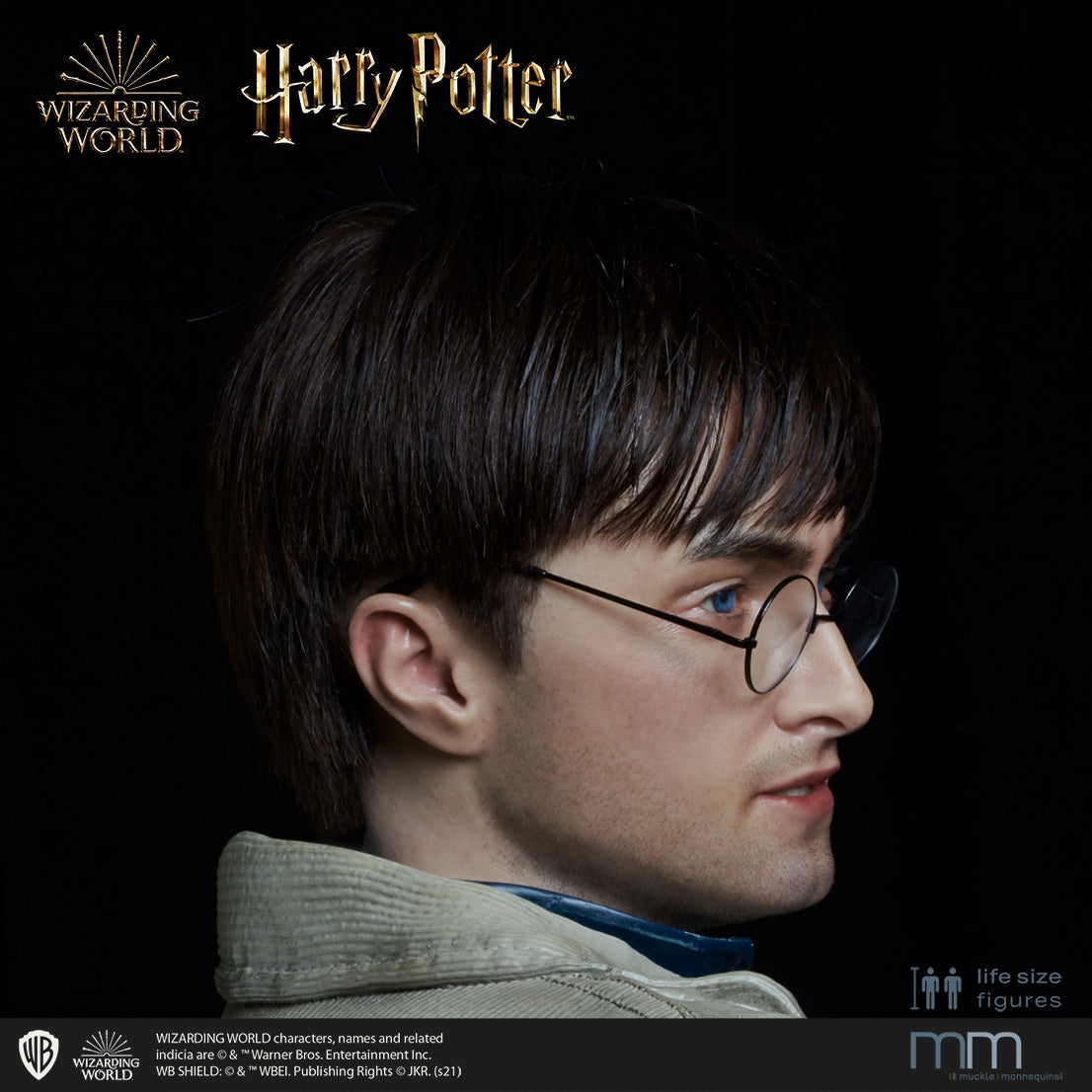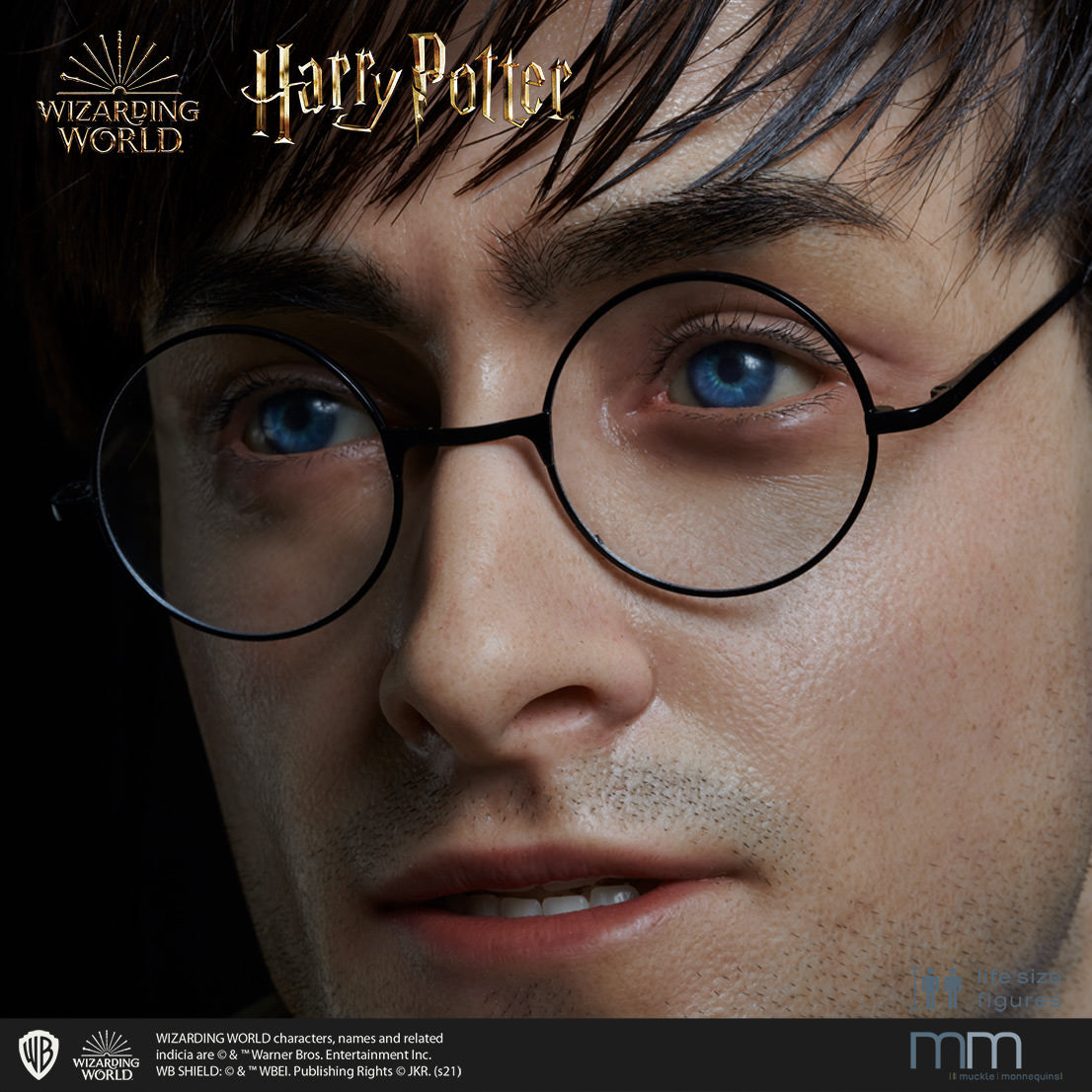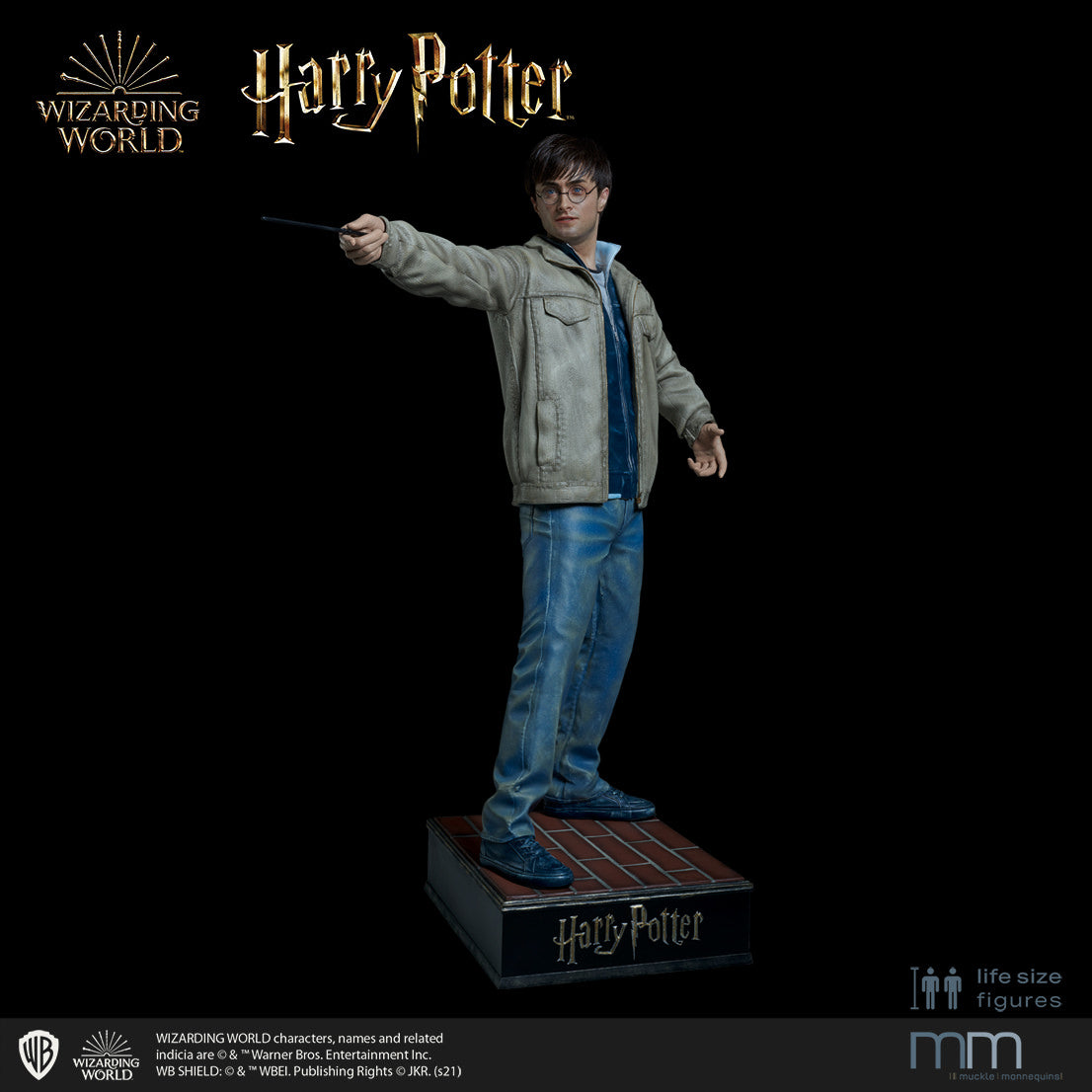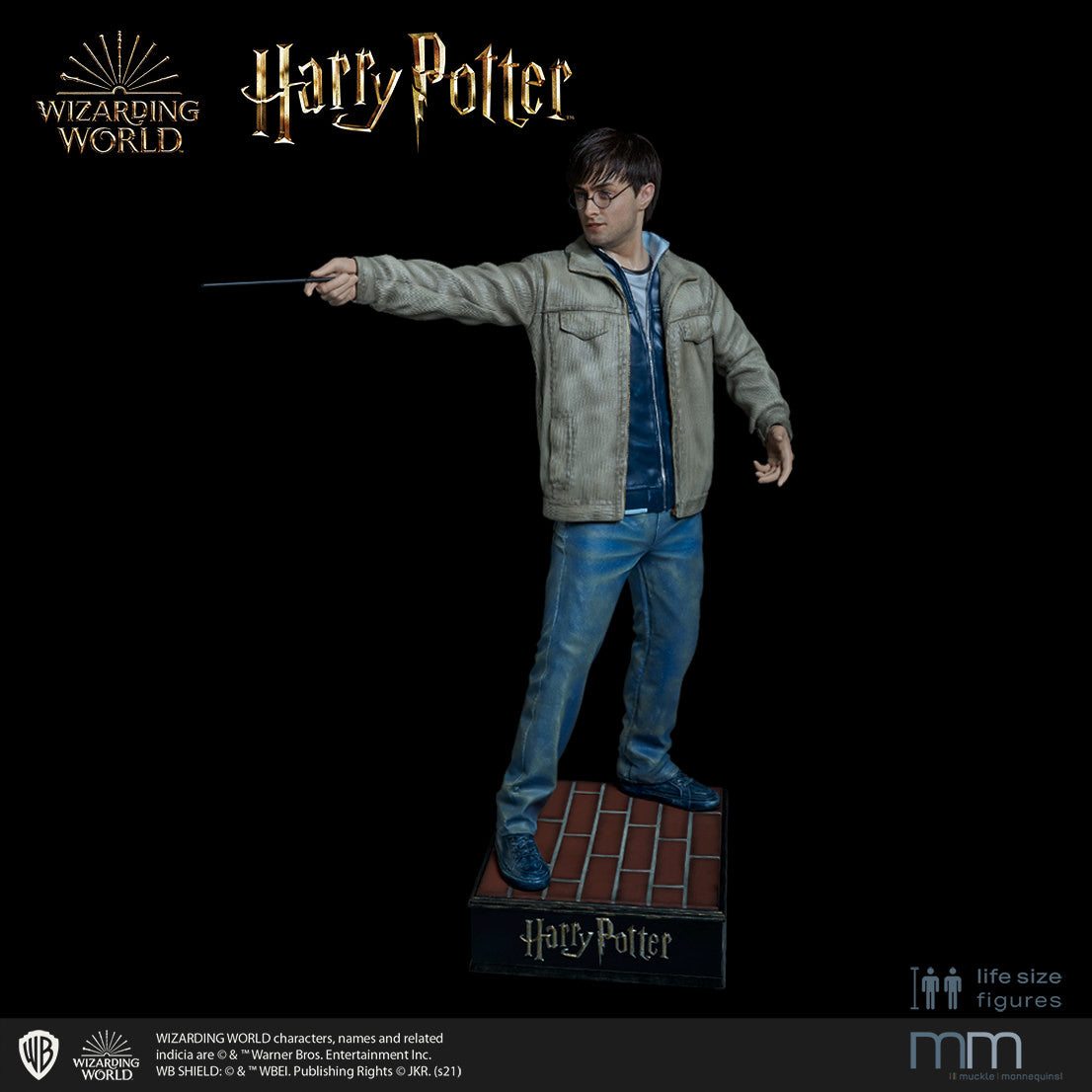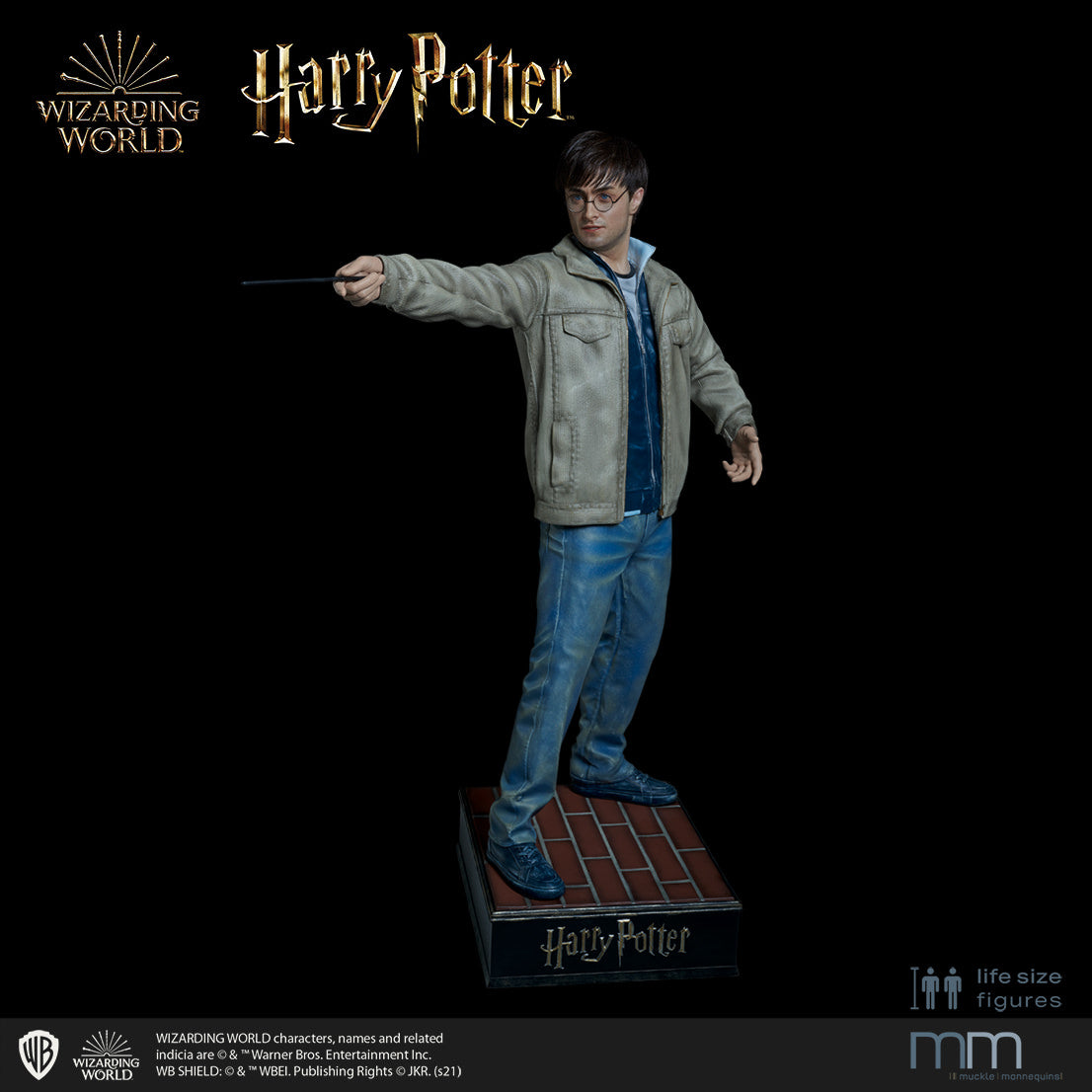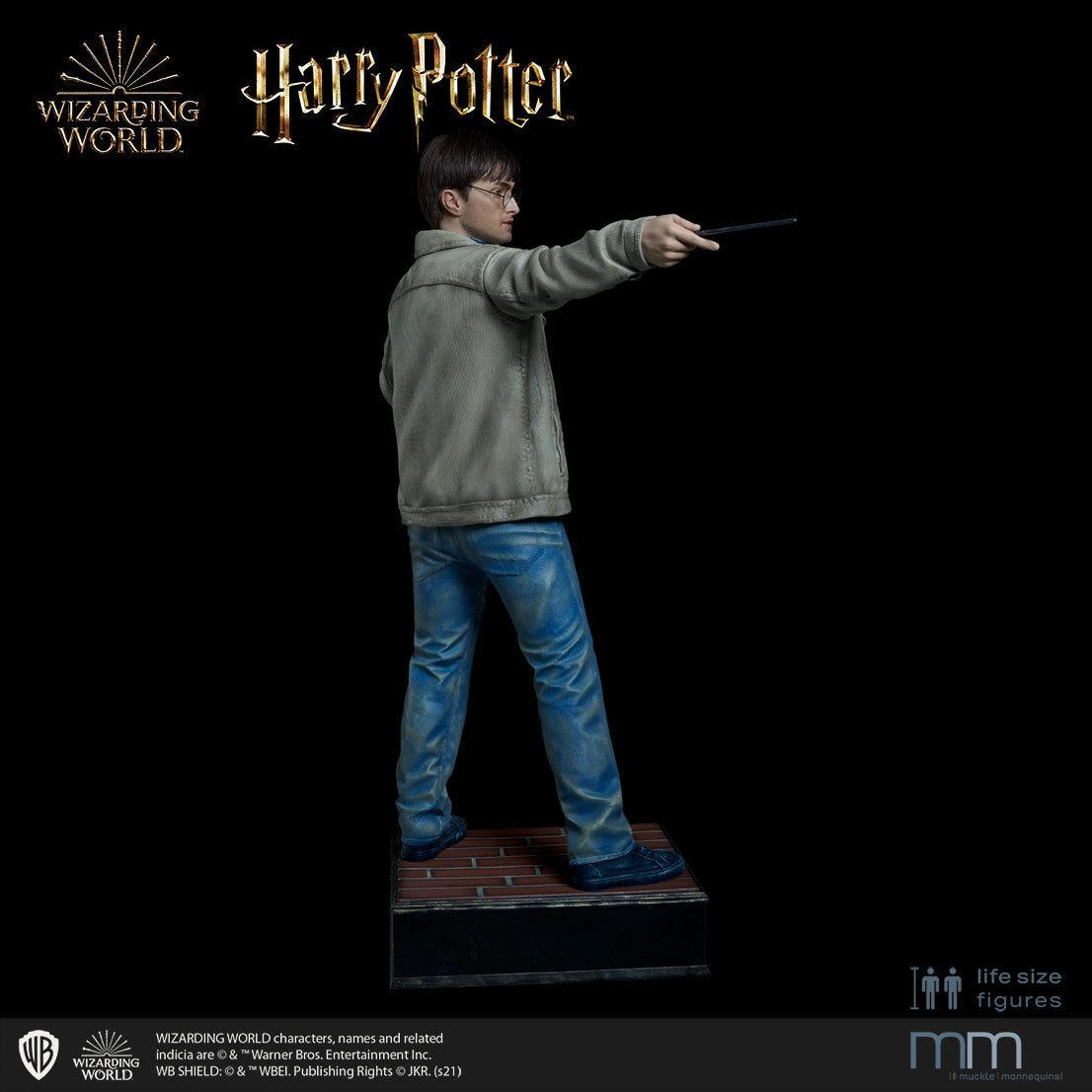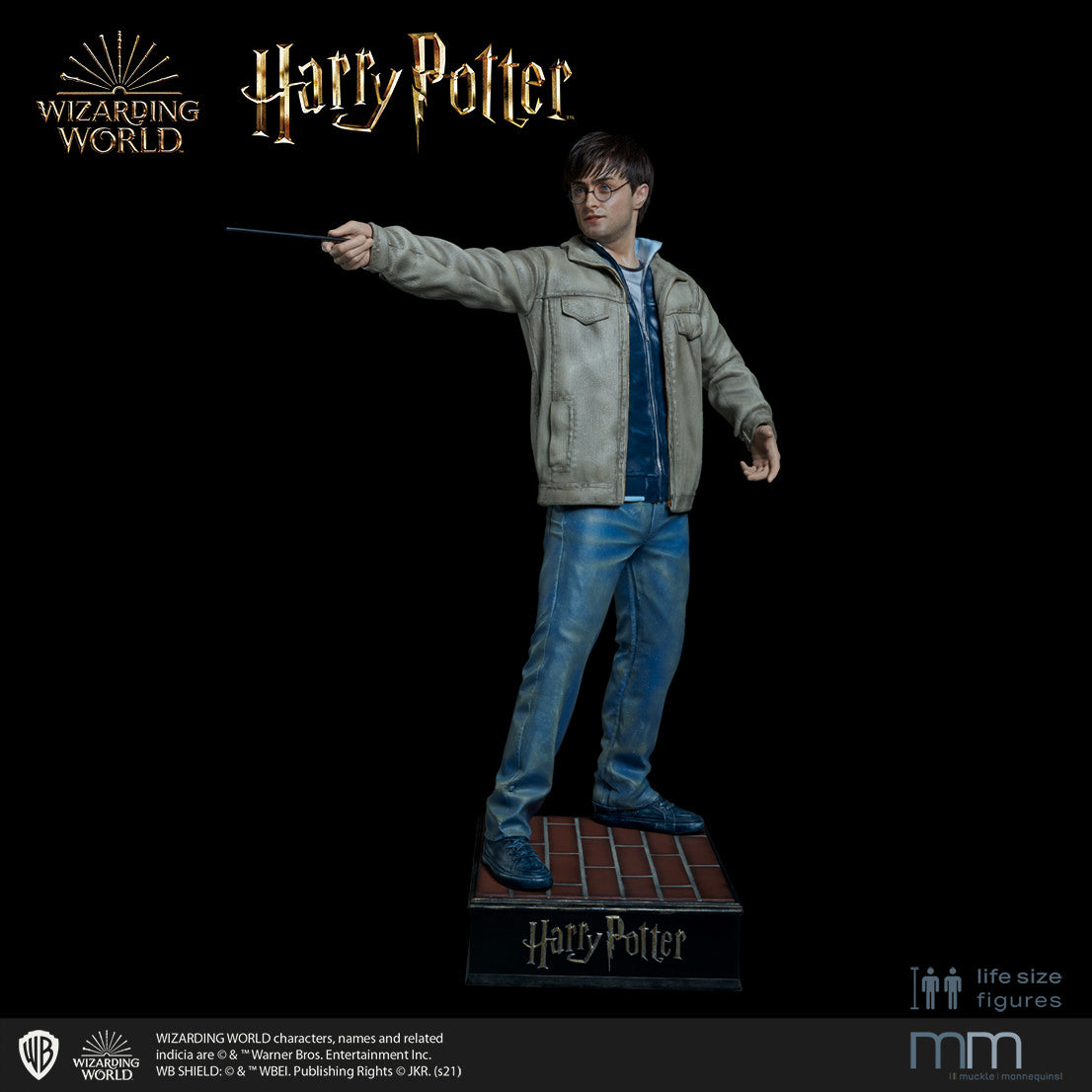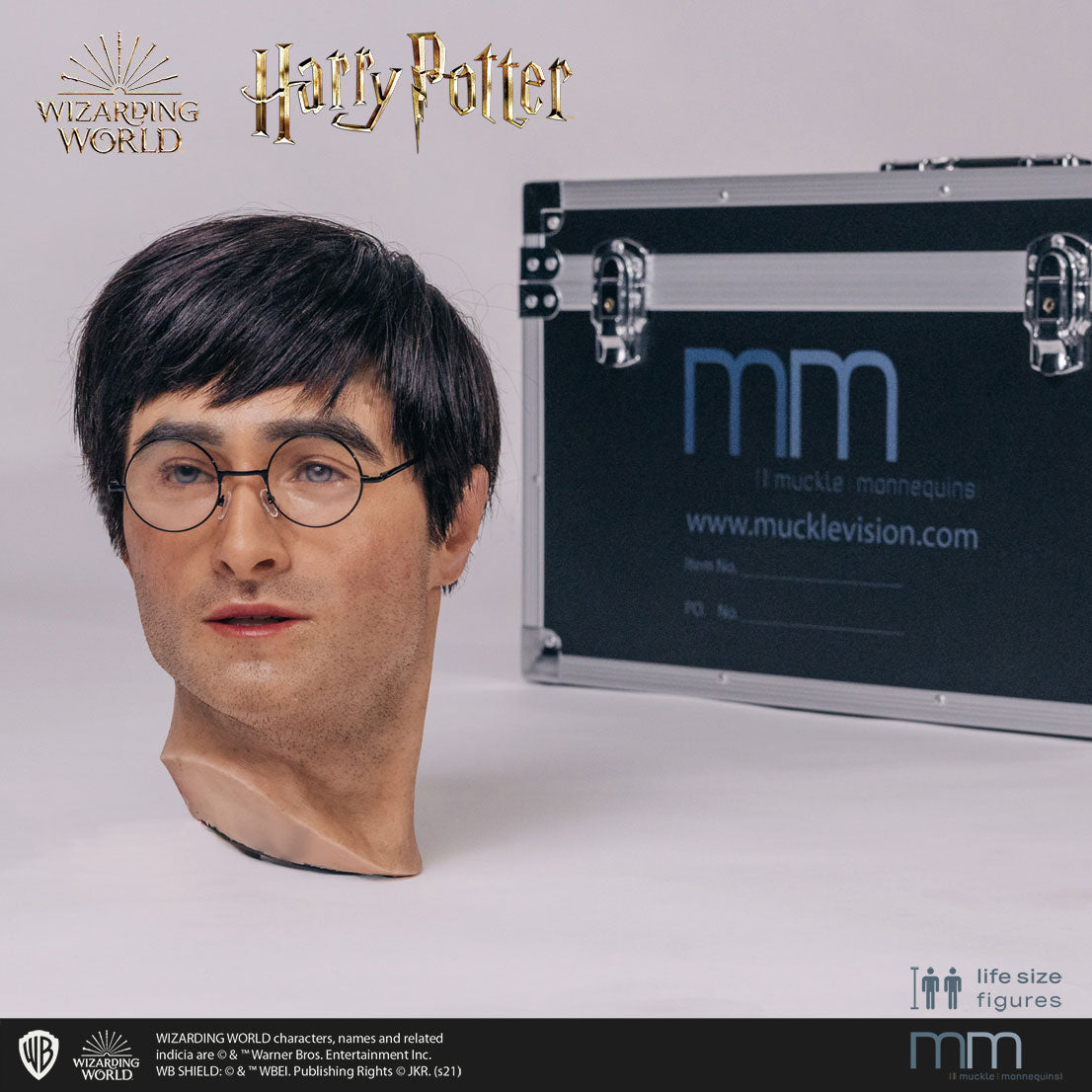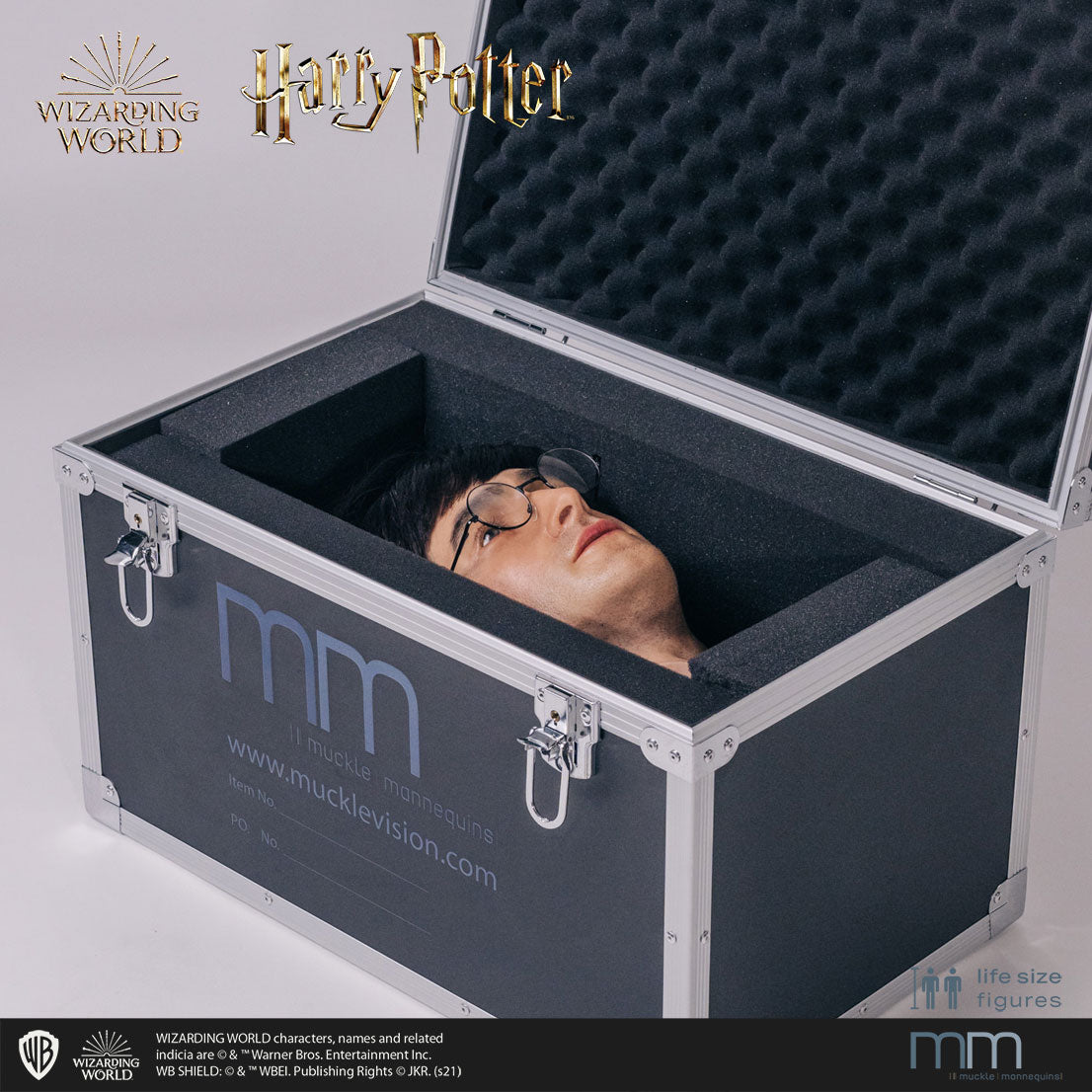 HARRY POTTER Silicone head
Bitte sende uns eine Nachricht zu diesem Produkt. Please send us a message regarding this product:
Price includes VAT / plus shipping costs
Harry Potter High-End Silicone Head (to be ordered optionally)
SCALE 1:1
The next step to reality - with the Harry Potter silicone head. High-end, made of high-quality silicone - amazingly real and unique in the world. With individually hand-inserted whiskers, eyebrows and scalp hair as well as expressive acrylic eyes that give the face a perfect expression. The lifelike high-end head in limited edition is the highlight of your Muckle Mannequins Harry Potter figure. Daniel Radcliff, as a 1: 1 model, in his final role in the last part of the Harry Potter saga. The hair, disheveled from the battle, and the specially tuned makeup of the head undoubtedly show the exertions before Harry's great triumph.
To be in the company of Harry Potter, the star of the Wizarding World himself. With our lifelike Harry Potter look-a-like, we make the unbelievable possible. This head can be ordered as an option, limited to 111 pieces.
WIZARDING WORLD characters, names and related indicia are ©️ & ™️ Warner Bros. Entertainment Inc. WB SHIELD: ©️ & ™️ WBEI.
Publishing Rights ©️ JKR. (s21)
Additional Details and Measurements
Material

Silicone

Head
Height
Depth
Width


31 cm
34 cm
18 cm

SKU No. Silicone head

HEAD-S-HP-HPDH-1