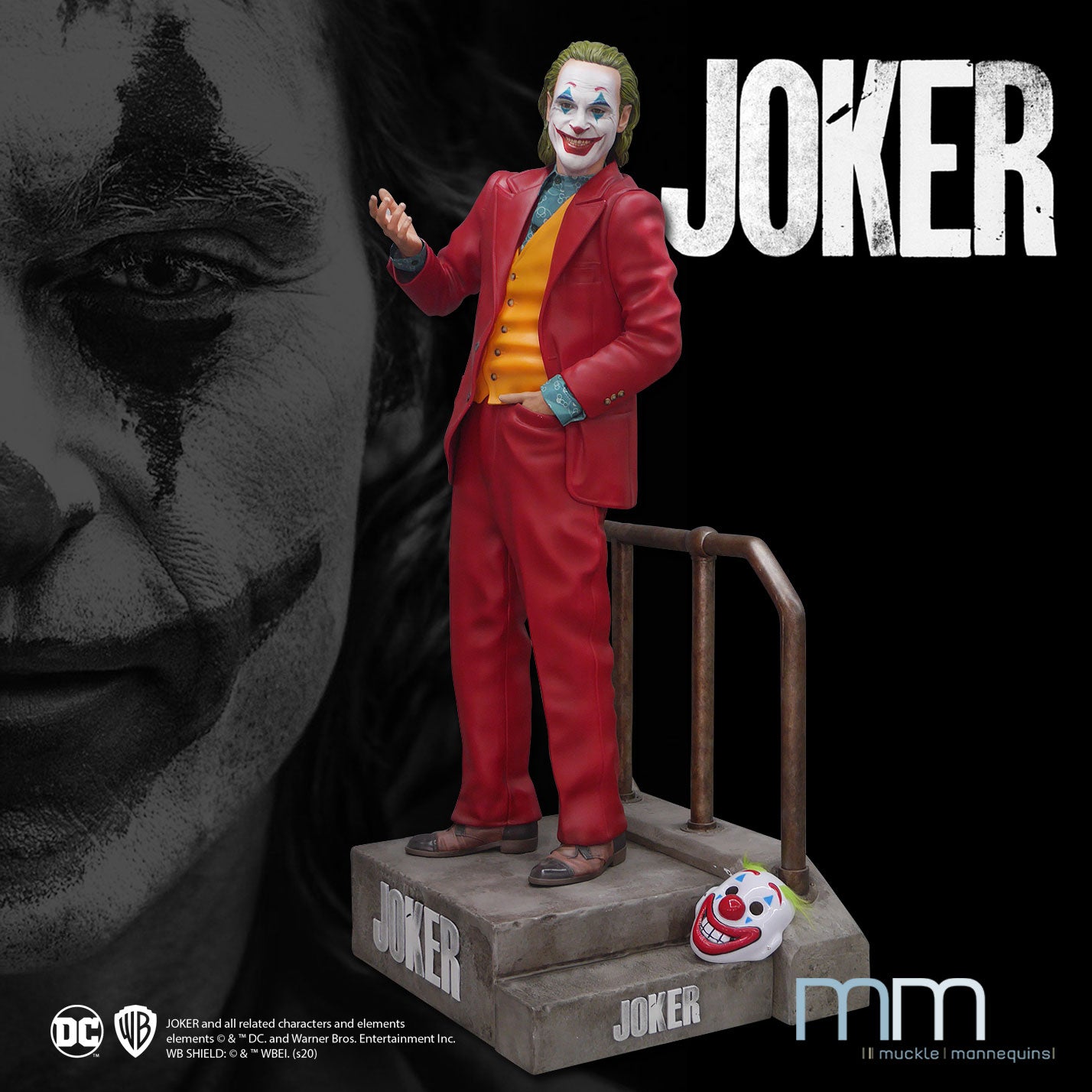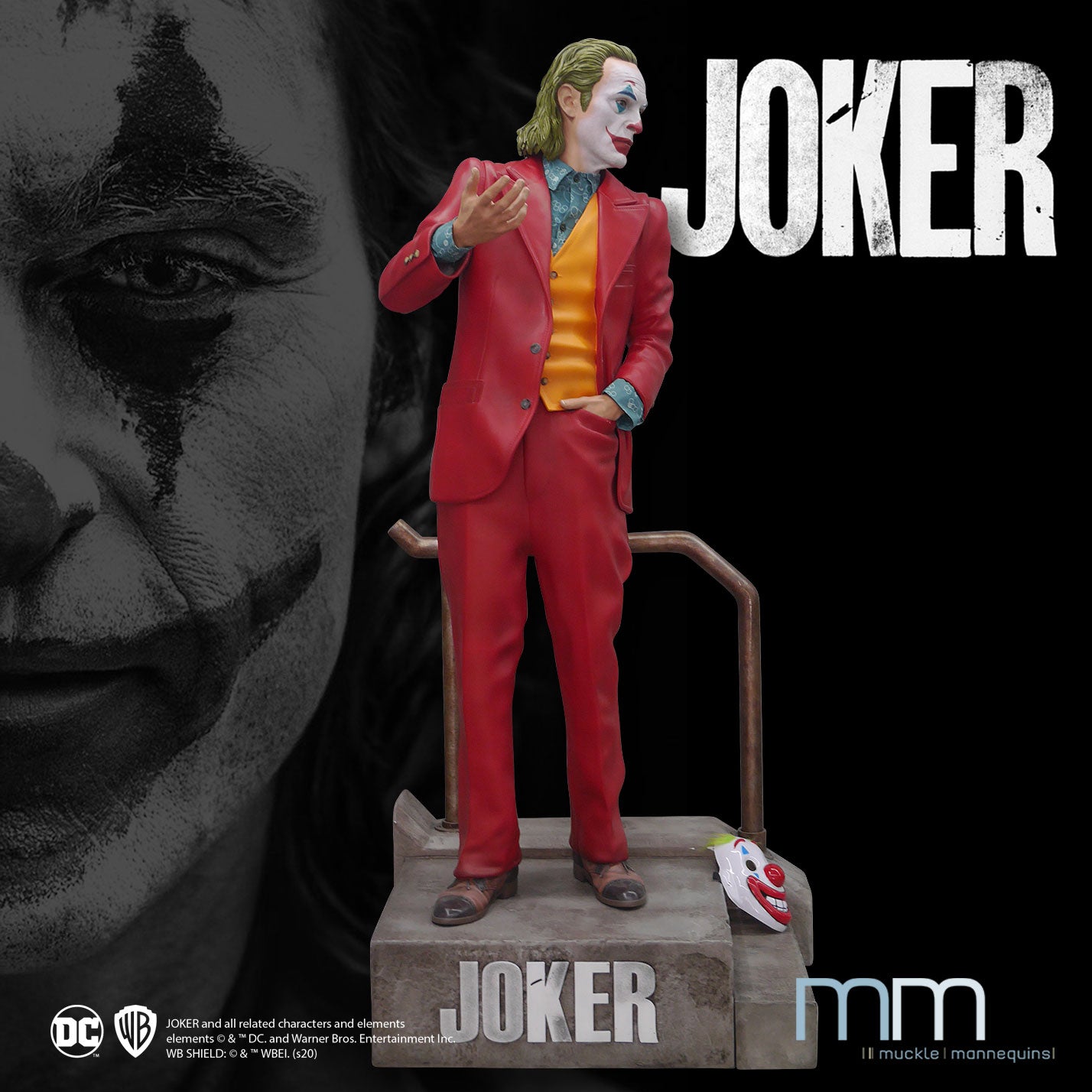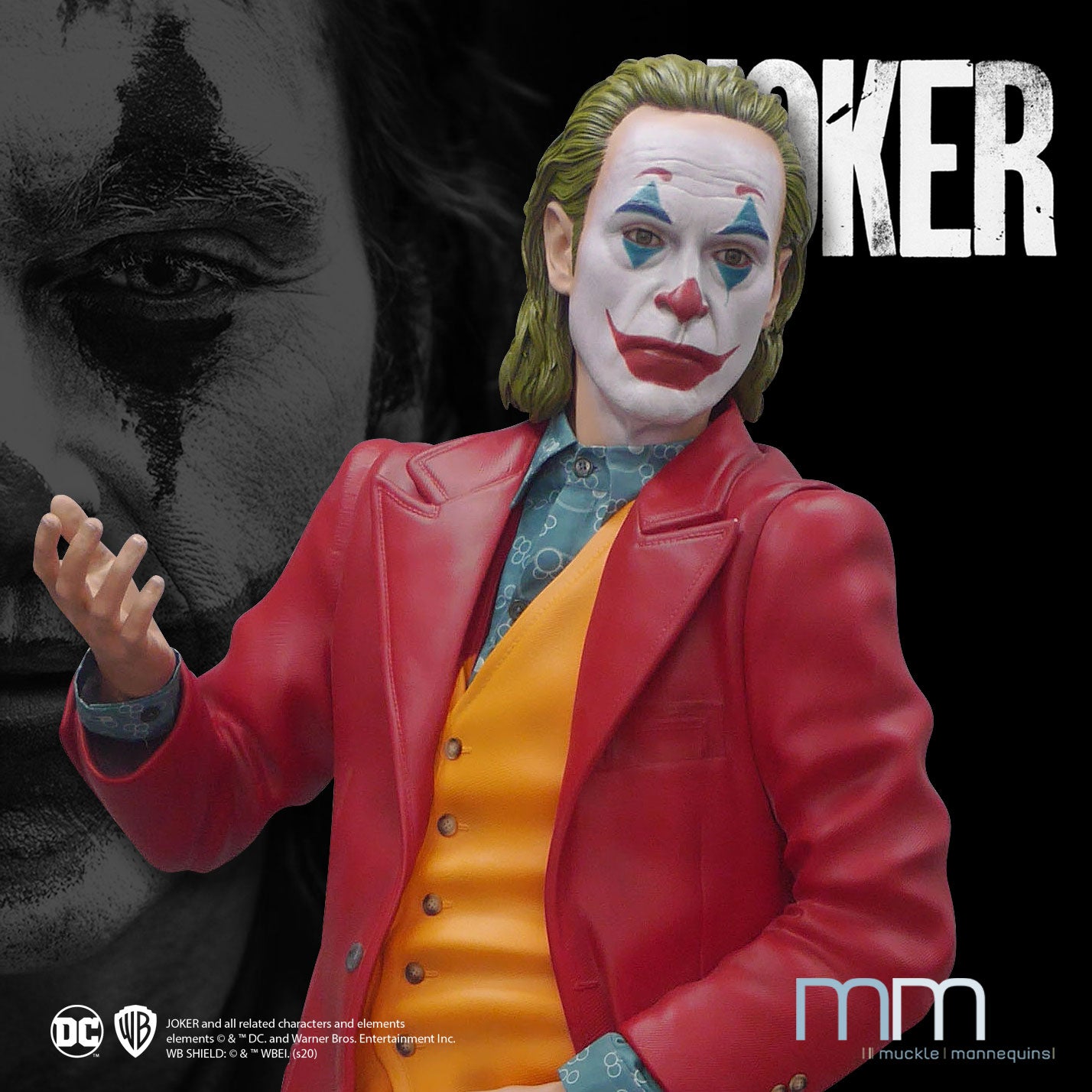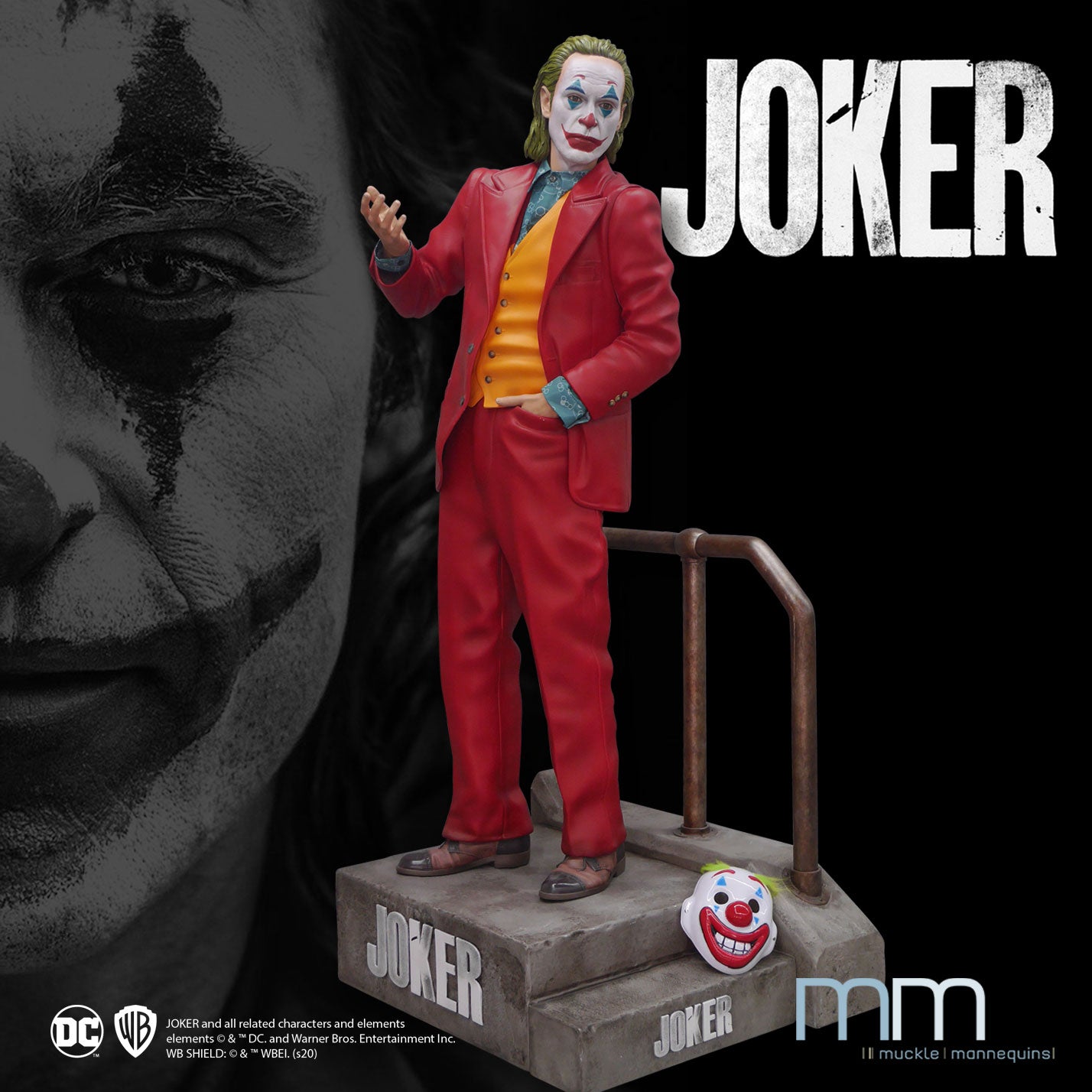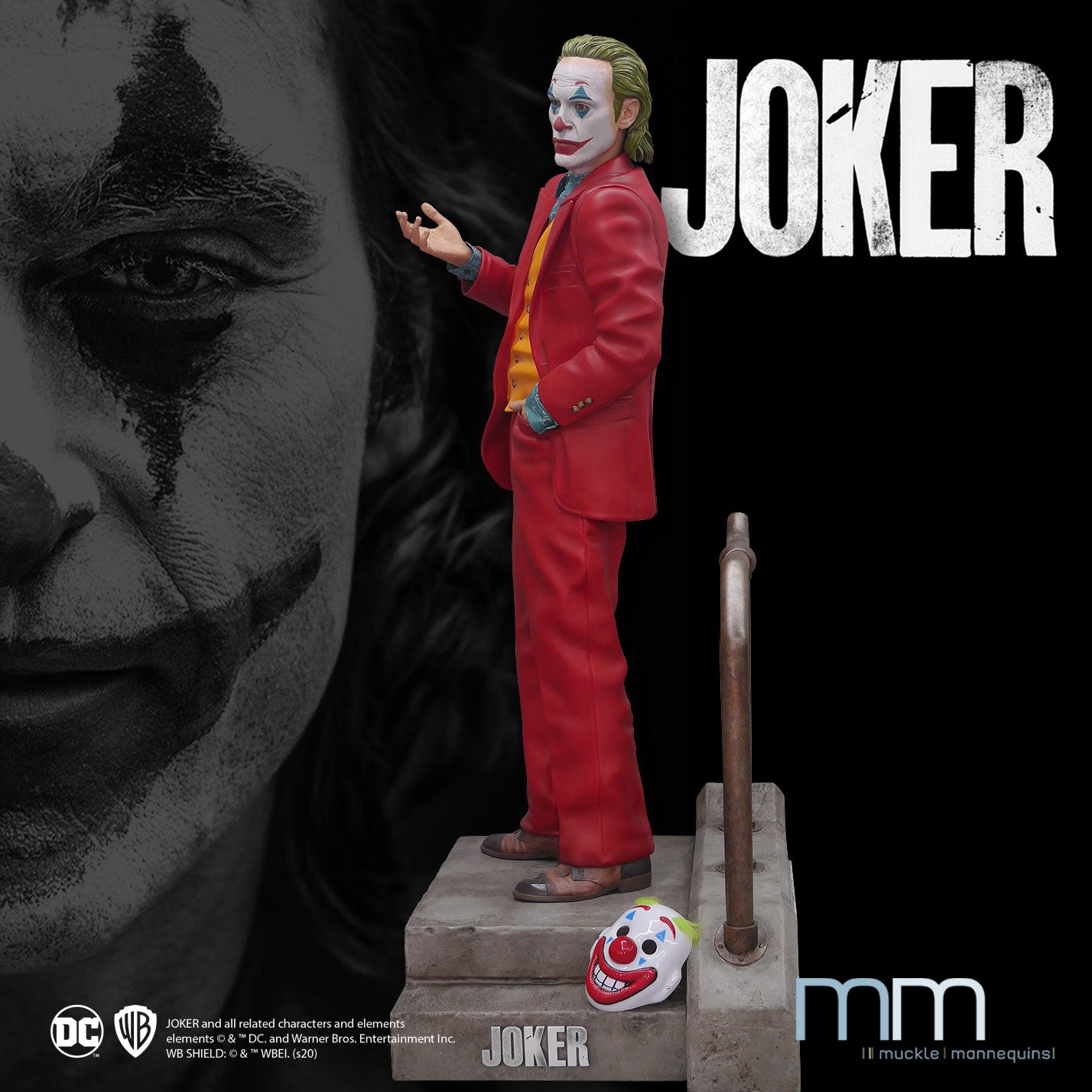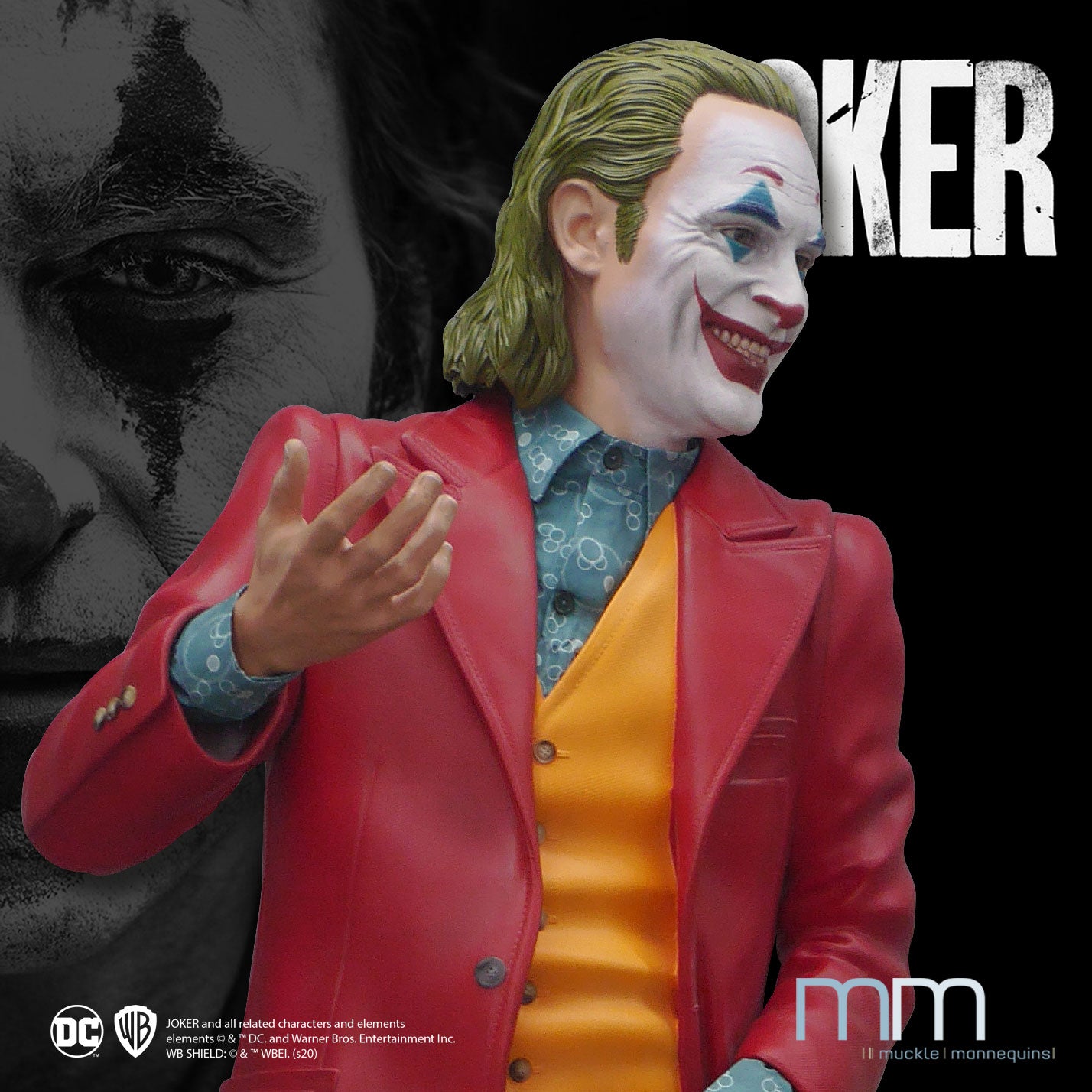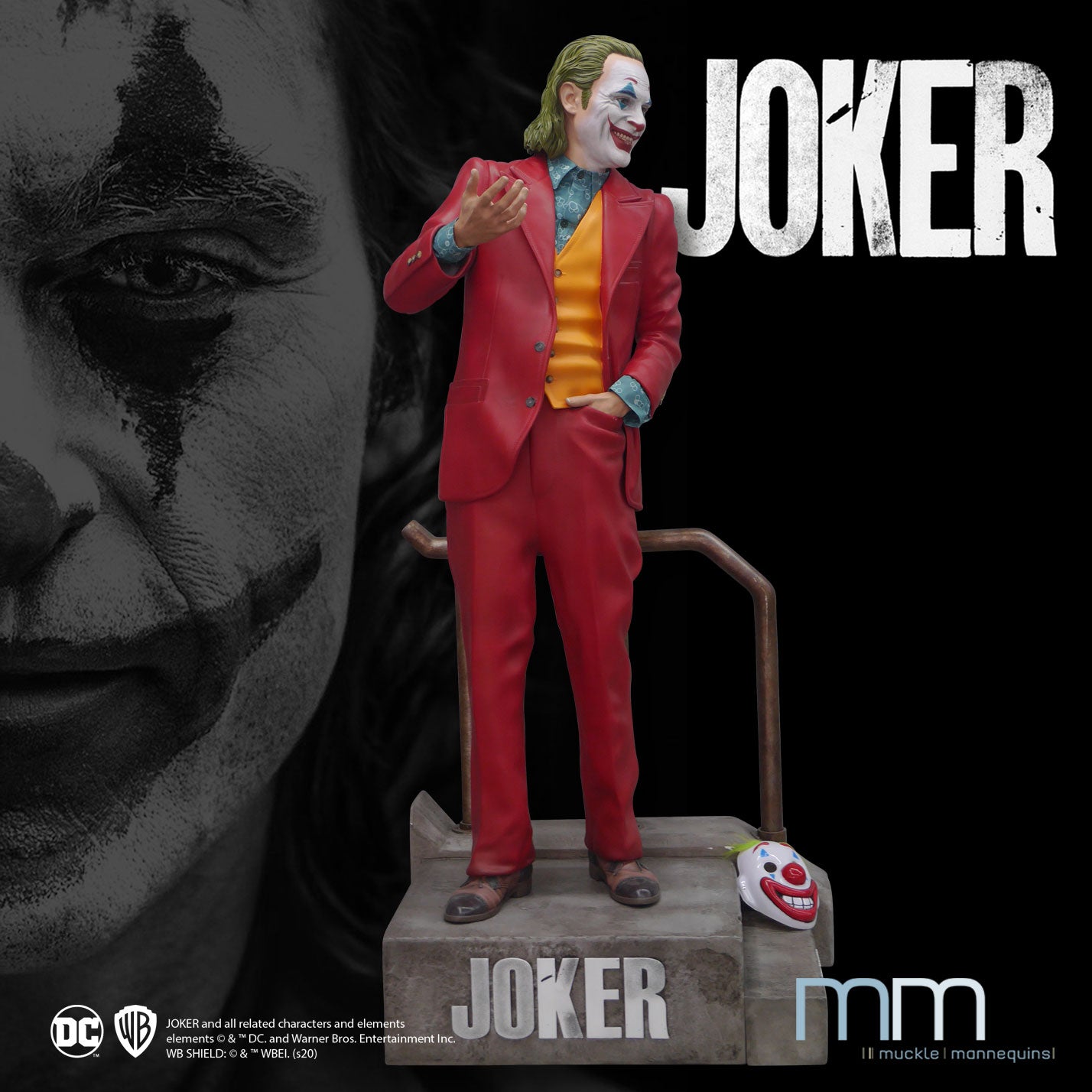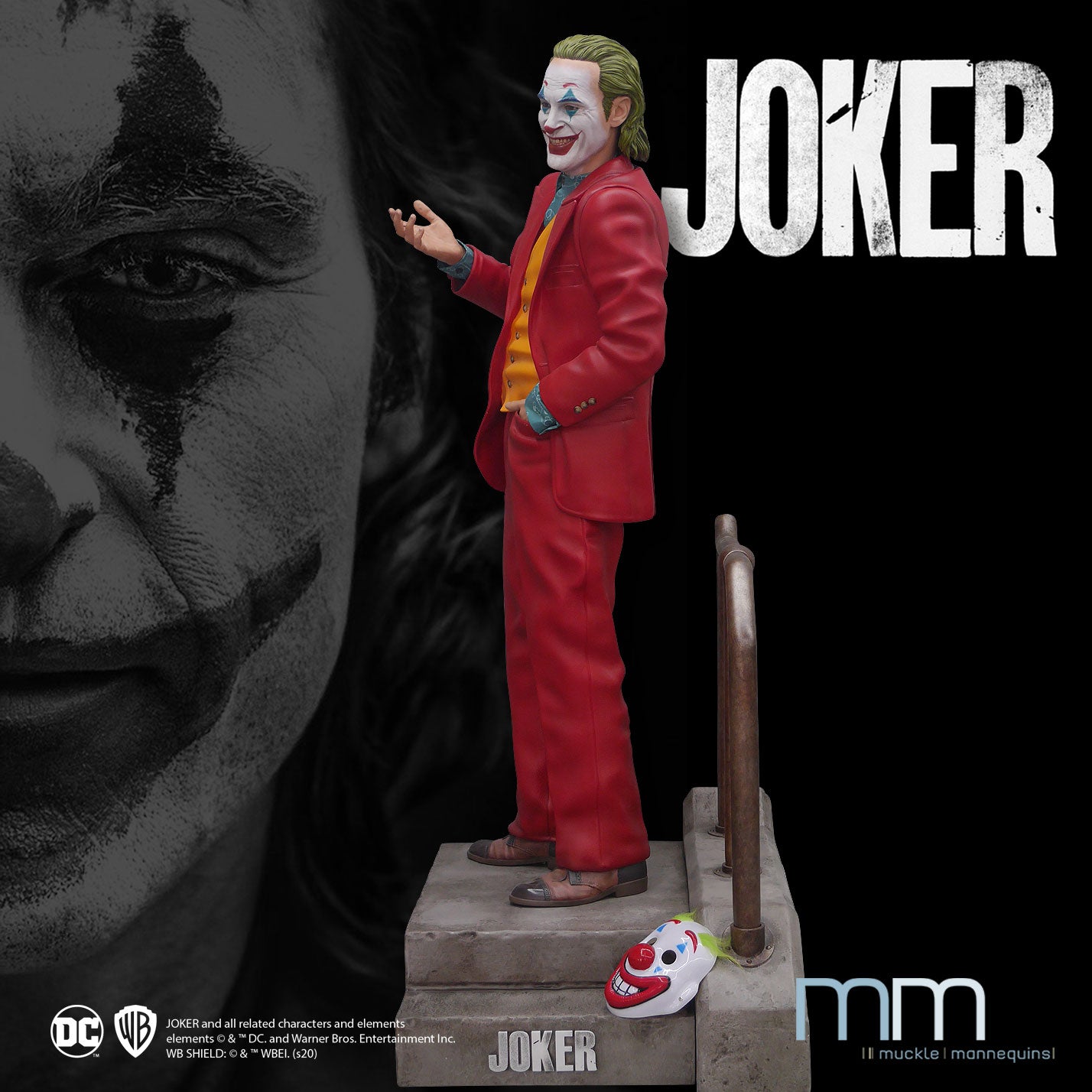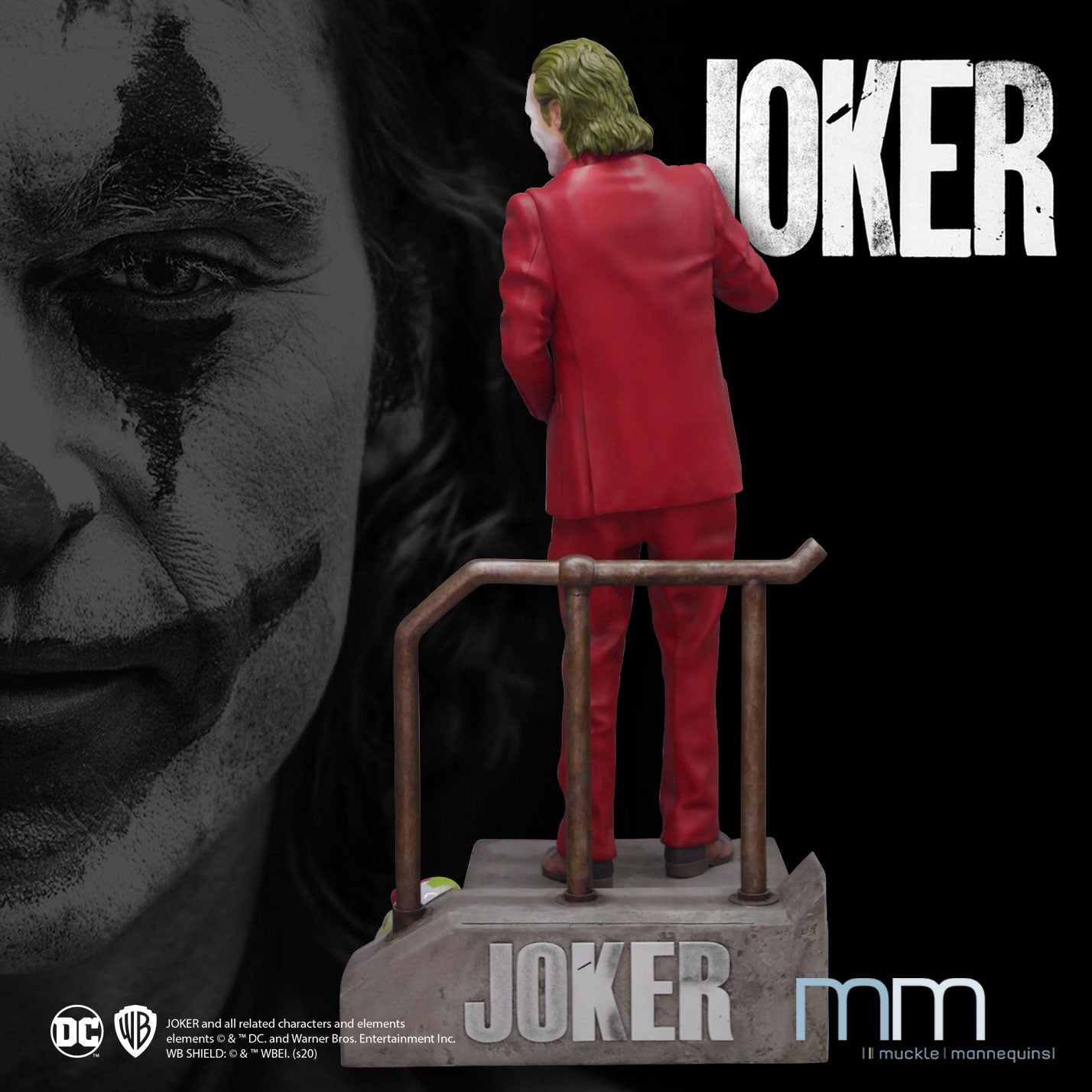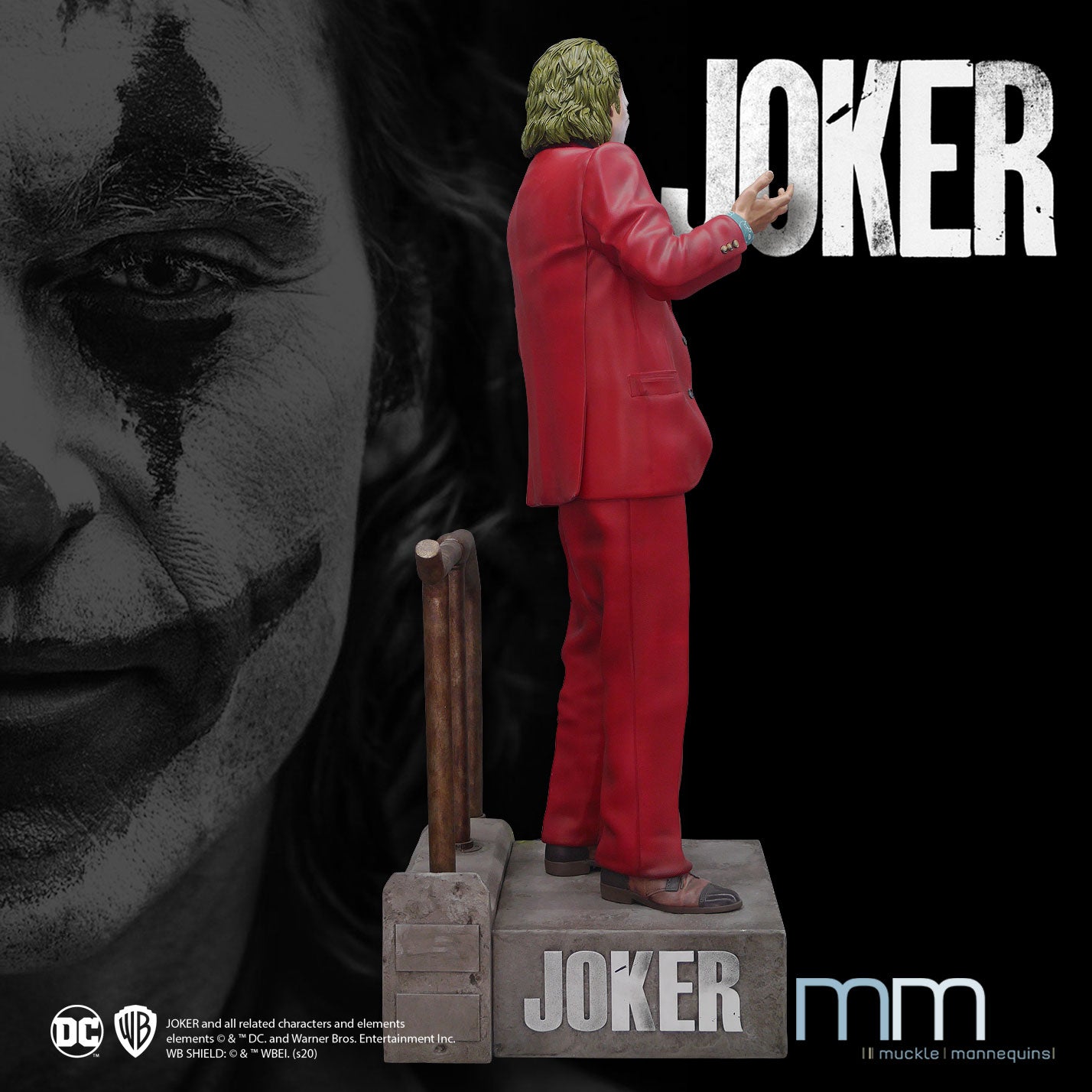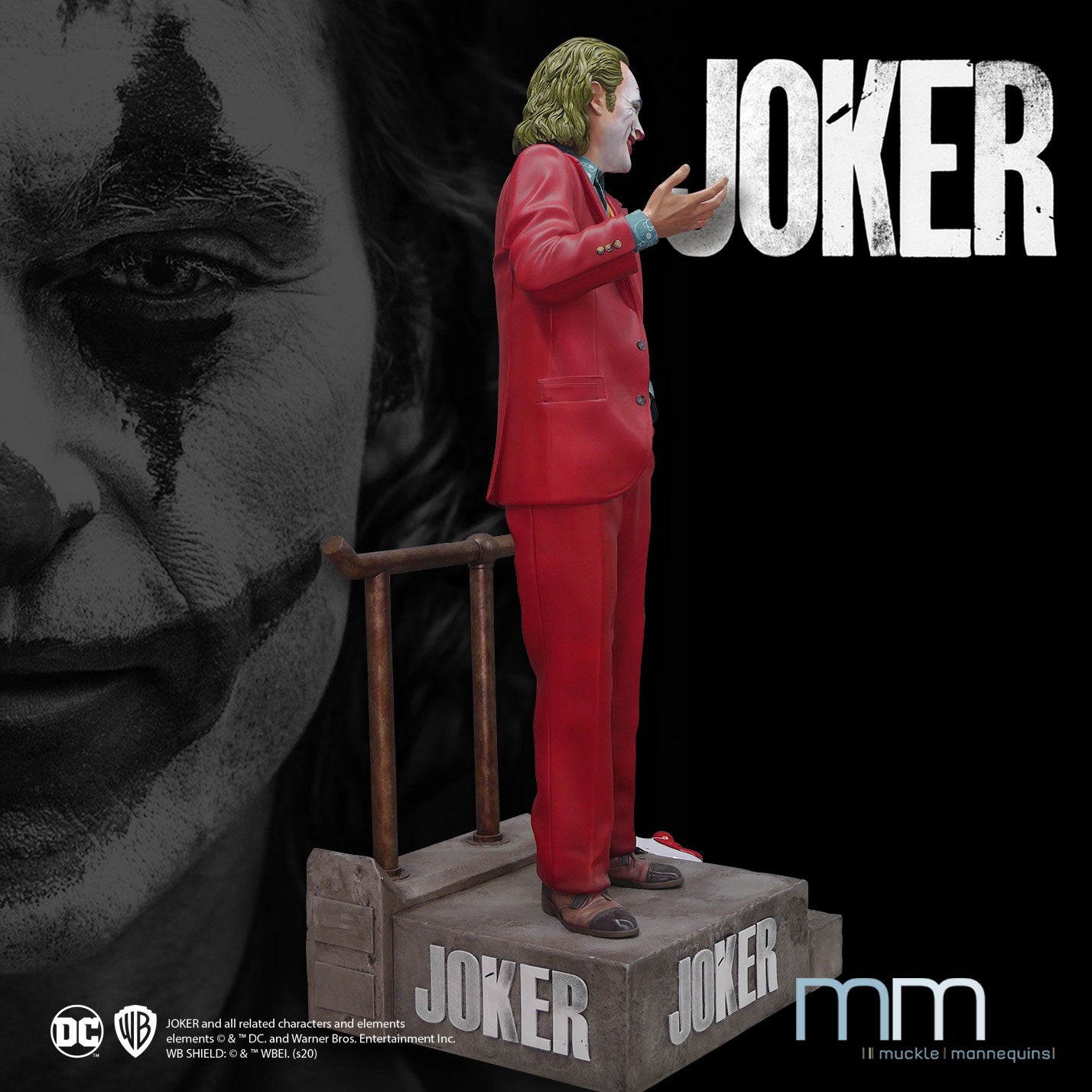 Bitte sende uns eine Nachricht zu diesem Produkt. Please send us a message regarding this product:
Price includes VAT / plus shipping costs
THE JOKER
Life-Size Figure
SCALE 1:1 / 220 CM
We have it, the new character of the legendary villain. Arthur Fleck, the Joker, memorably portrayed by Joaquin Phoenix, depicts a man struggling to find his way. While he can be hired as a clown by day, Arthur aspires to be a stand-up comedian by night...but the joke always seems to get his way in the end. Portrayed on the famous troupe in New York, our life-size figure comes with two heads and depicts the split character of The Joker.
Get one of the characterful and lifelike modeled life-size figures now.
THE JOKER and all related characters and elements ©️ & ™️ DC Comics and Warner Bros. Entertainment Inc. WB SHIELD: ©️ & ™️ WBEI (s20)
Additional Details and Measurements
Material

Height without base
Height with large base
Height pedestal stand area
Depth base
Width base
Height upper edge of railing

Resin, Fiberglass

178 cm
220 cm
40 cm
79 cm
97 cm
103 cm

SKU No. Figure
SKU No. Metal Base
SKU No. Large Base
JOK-JOK19-1
MB-JOK-JOK19-1
BASE-JOK-JOK19-1