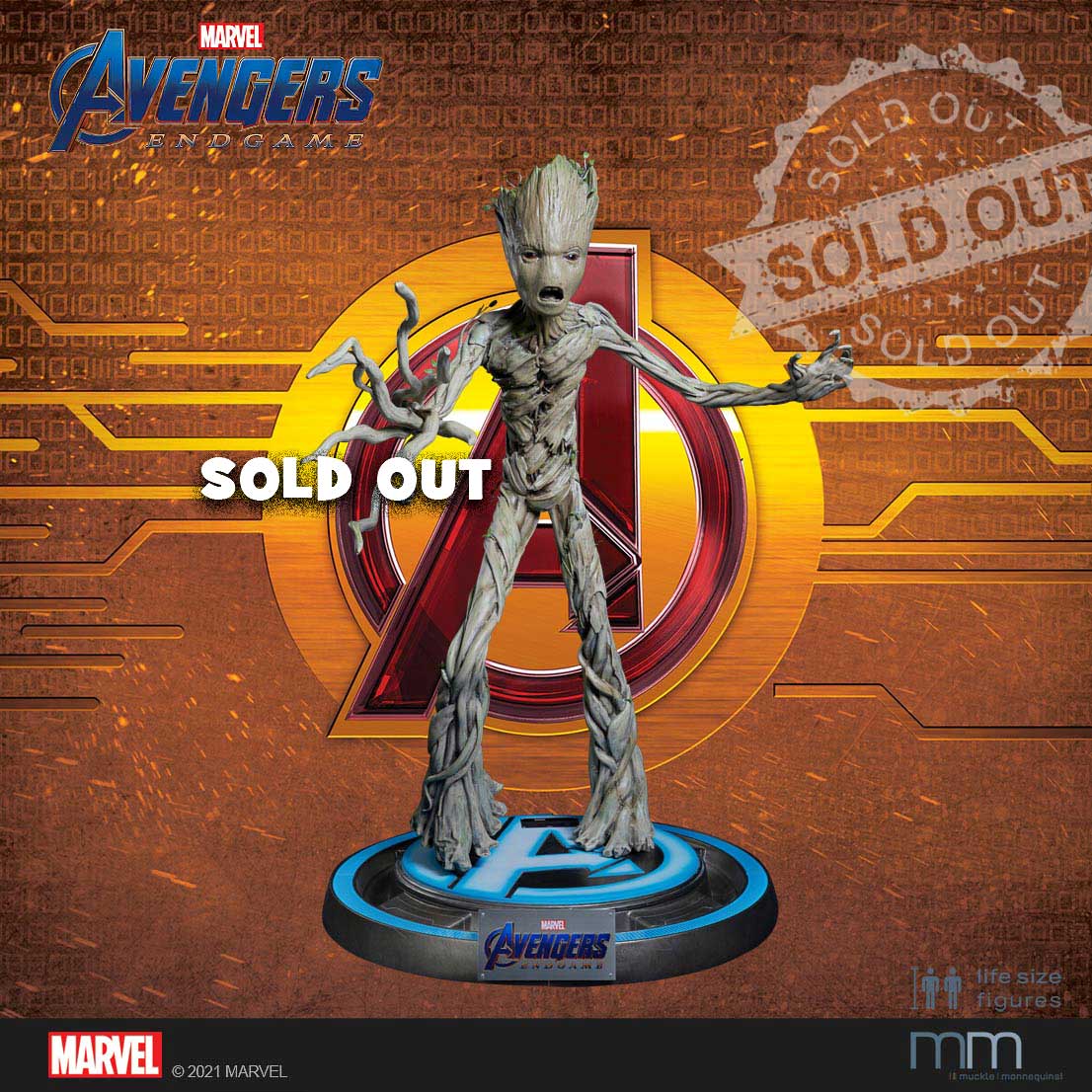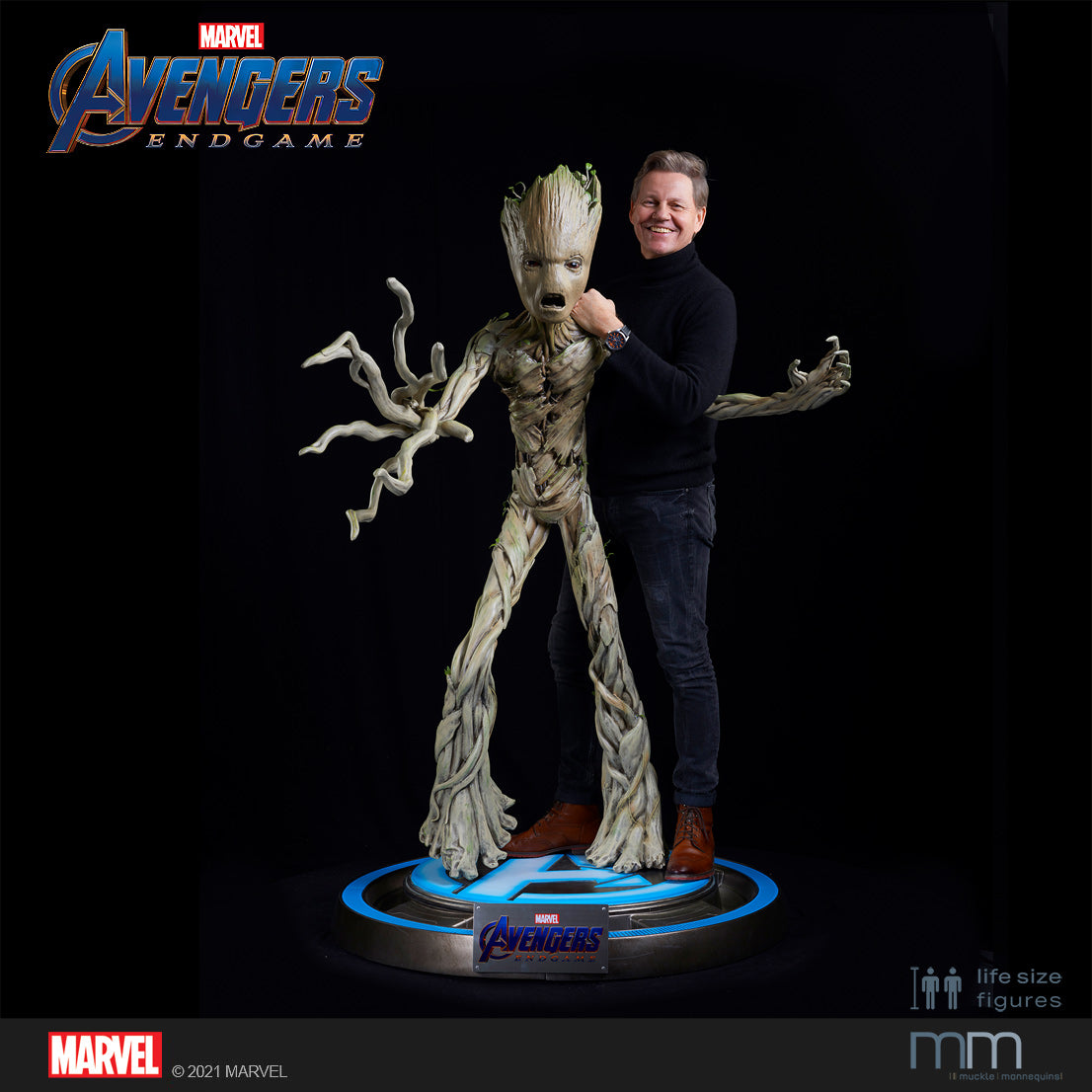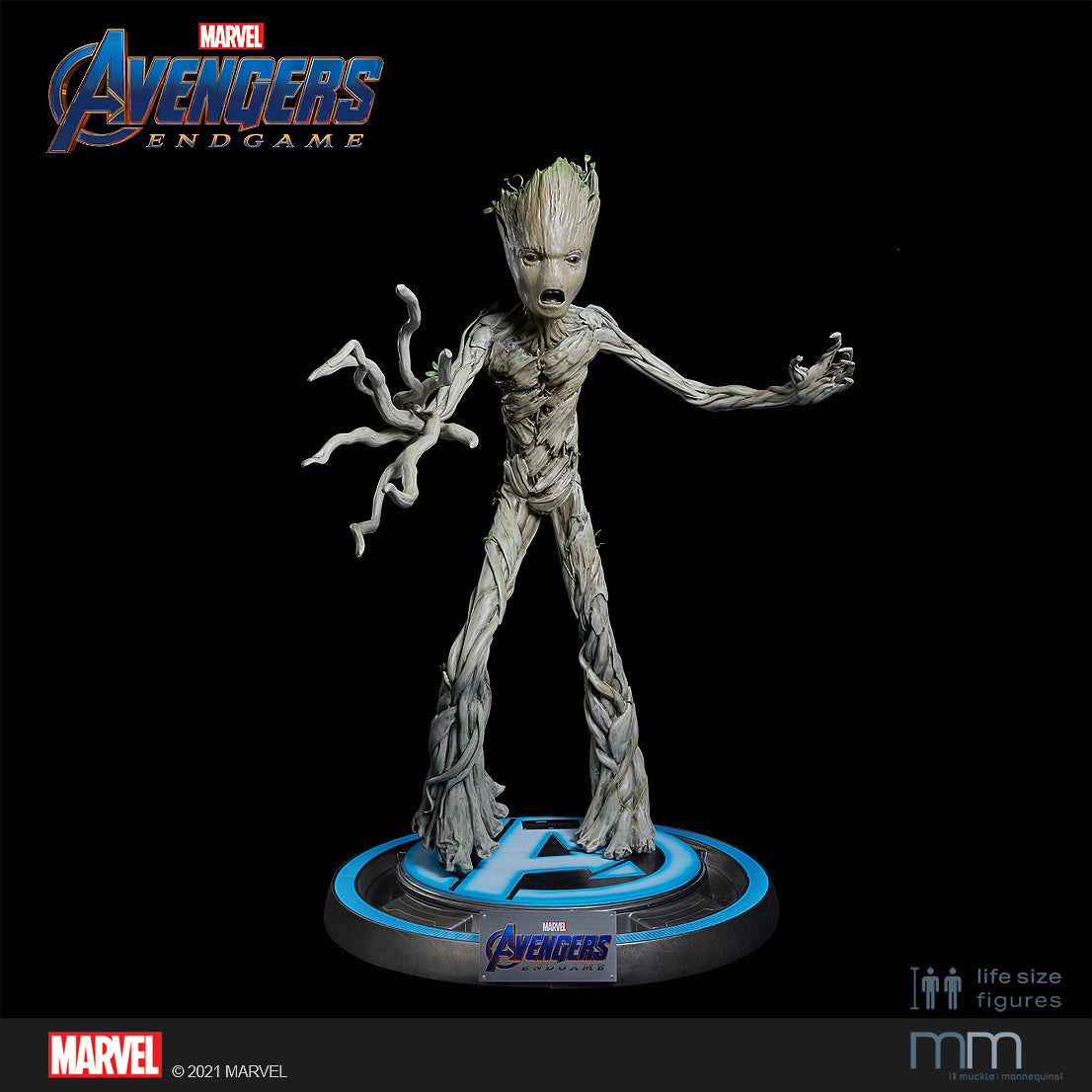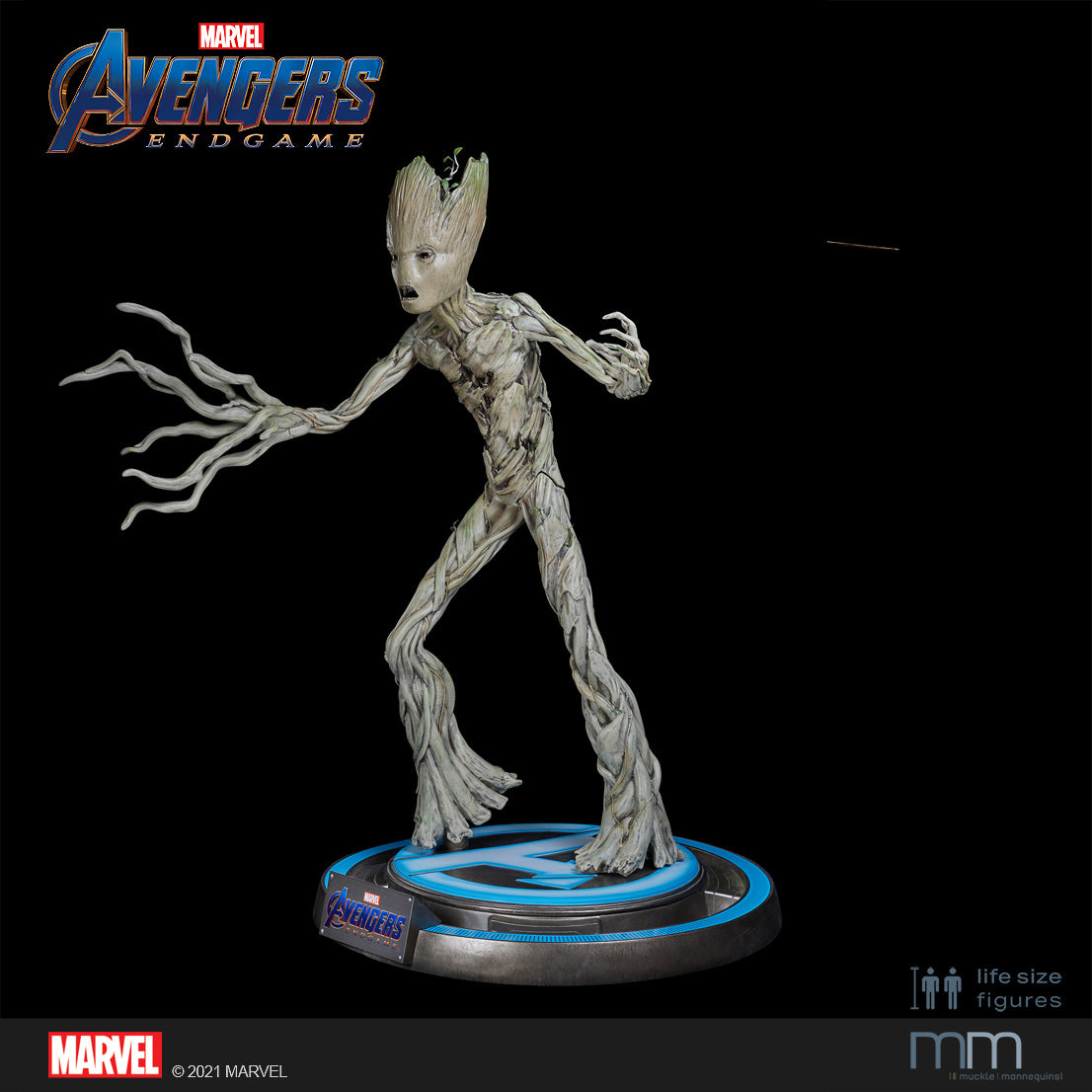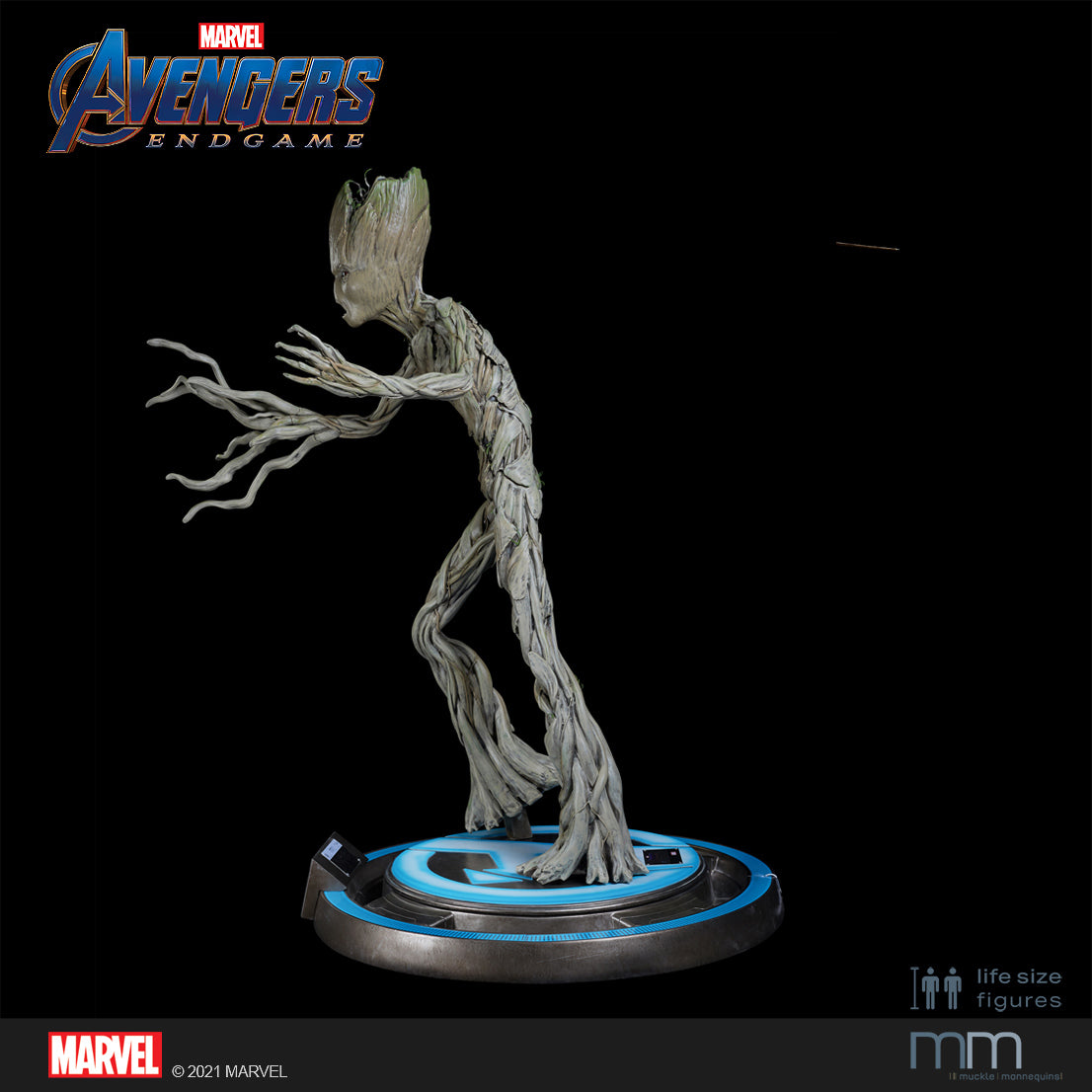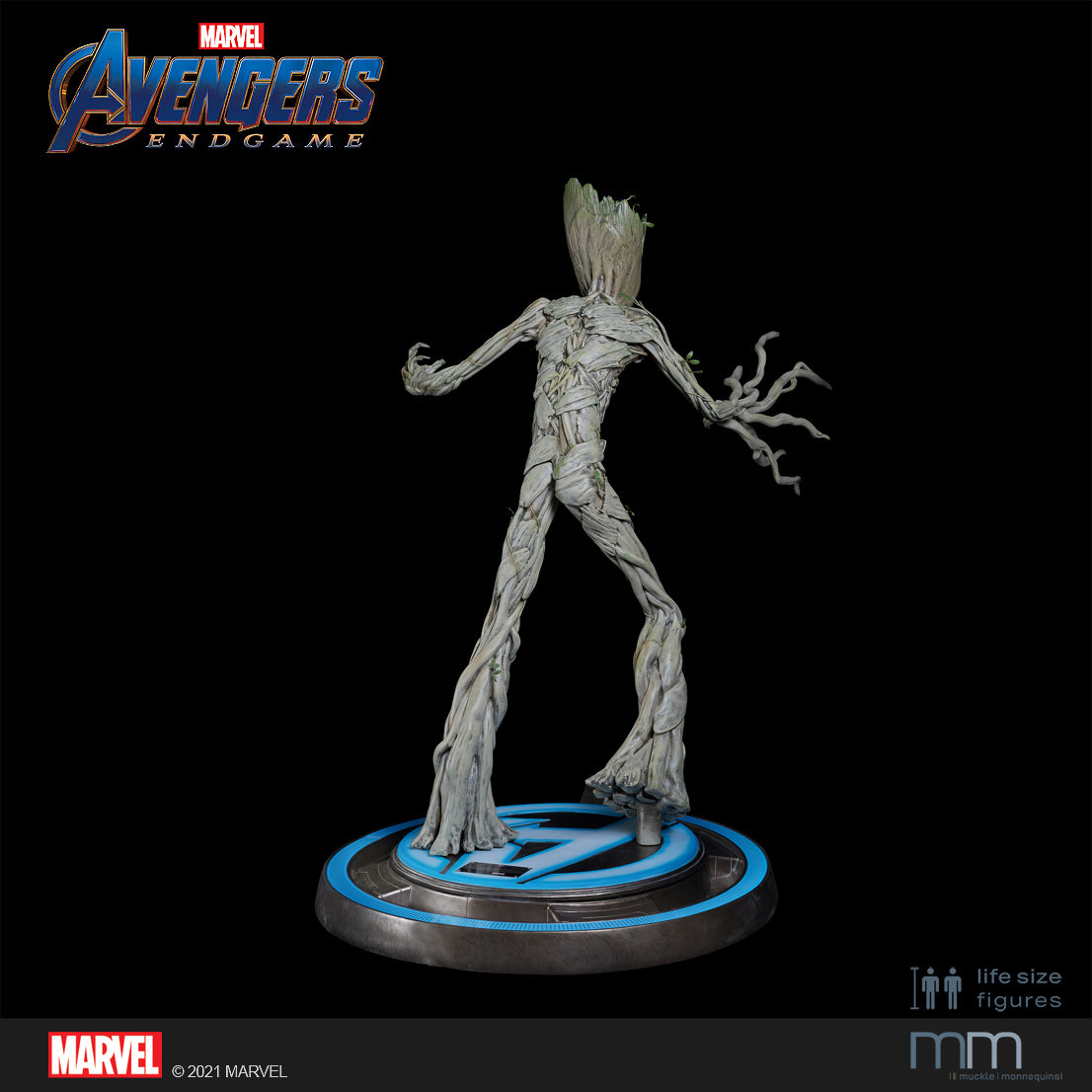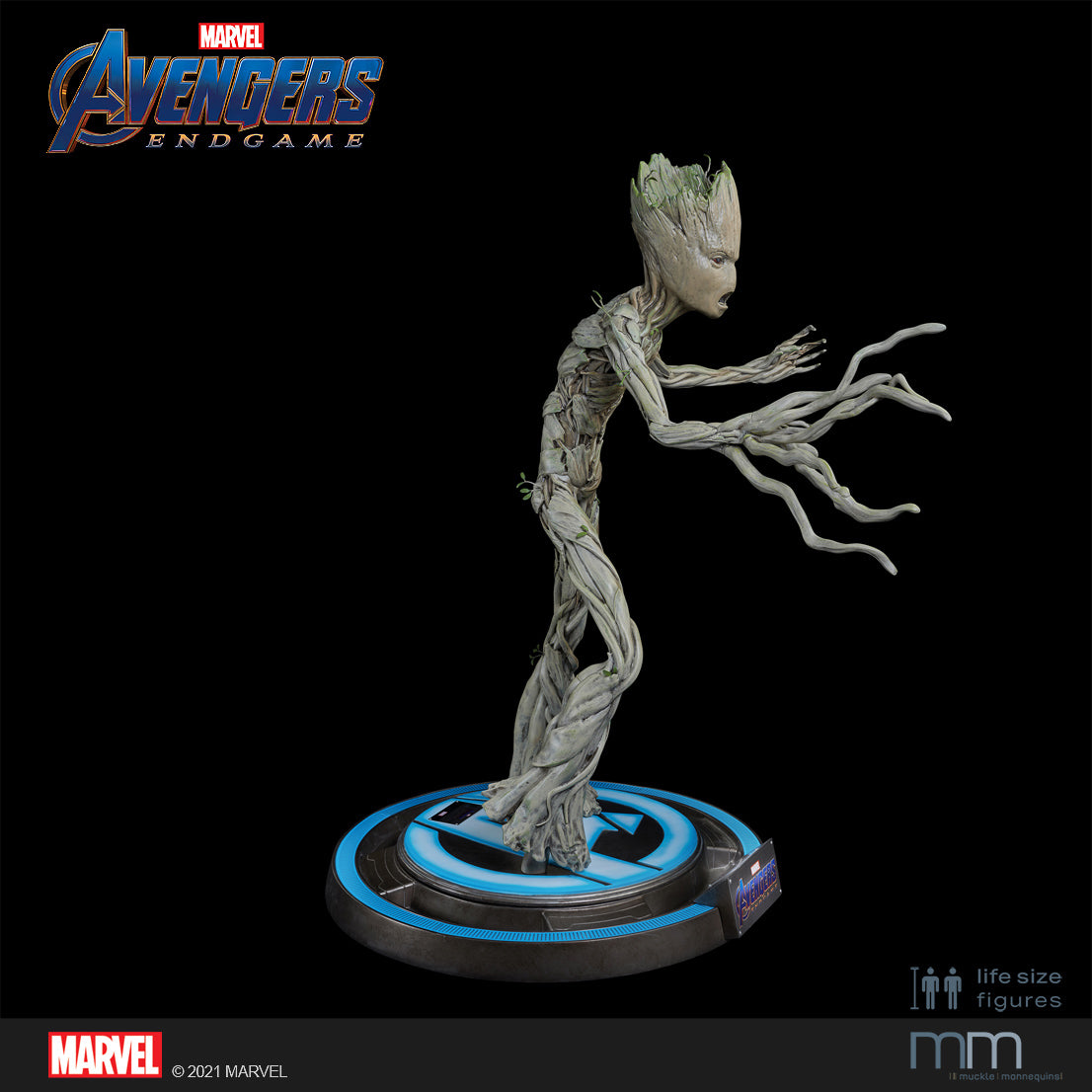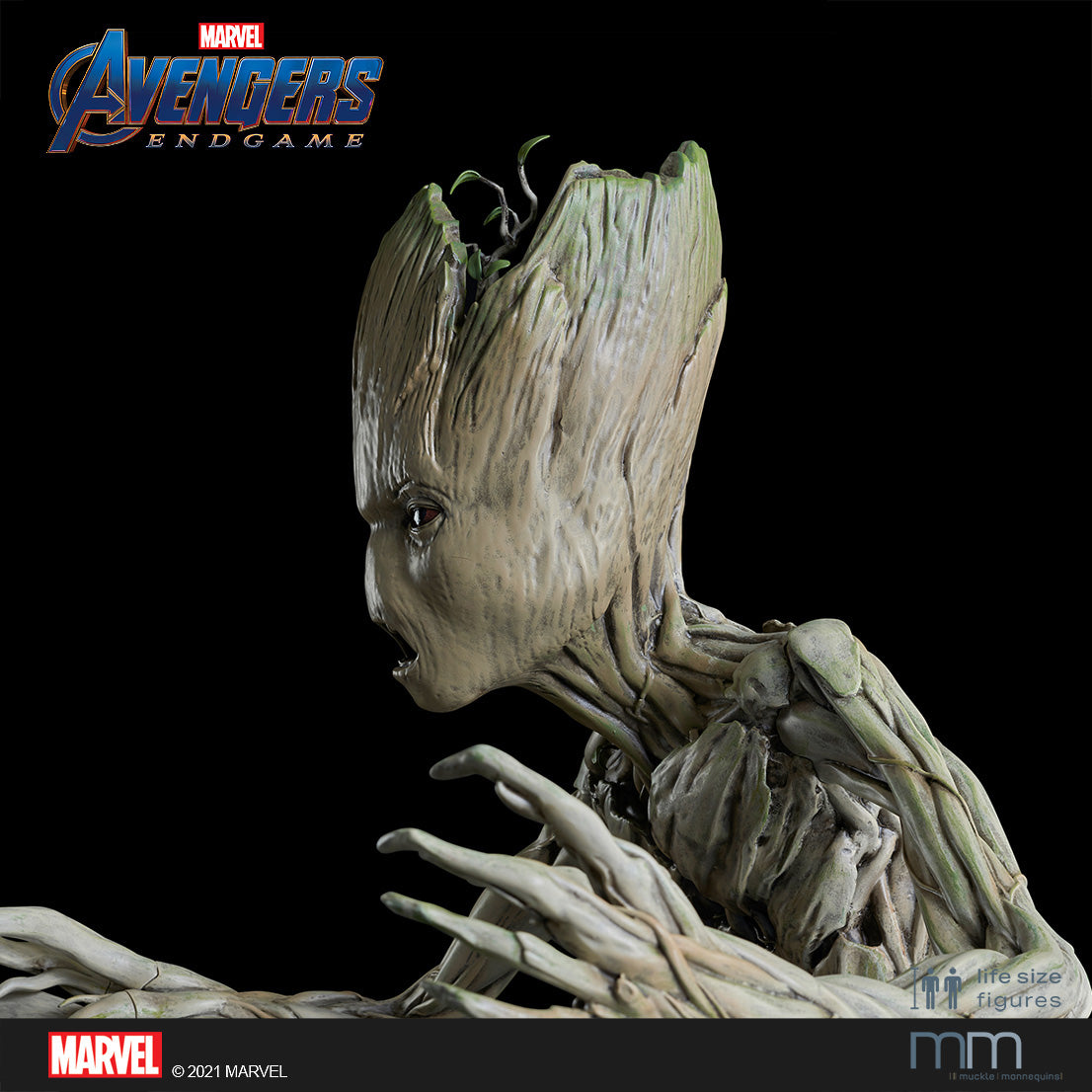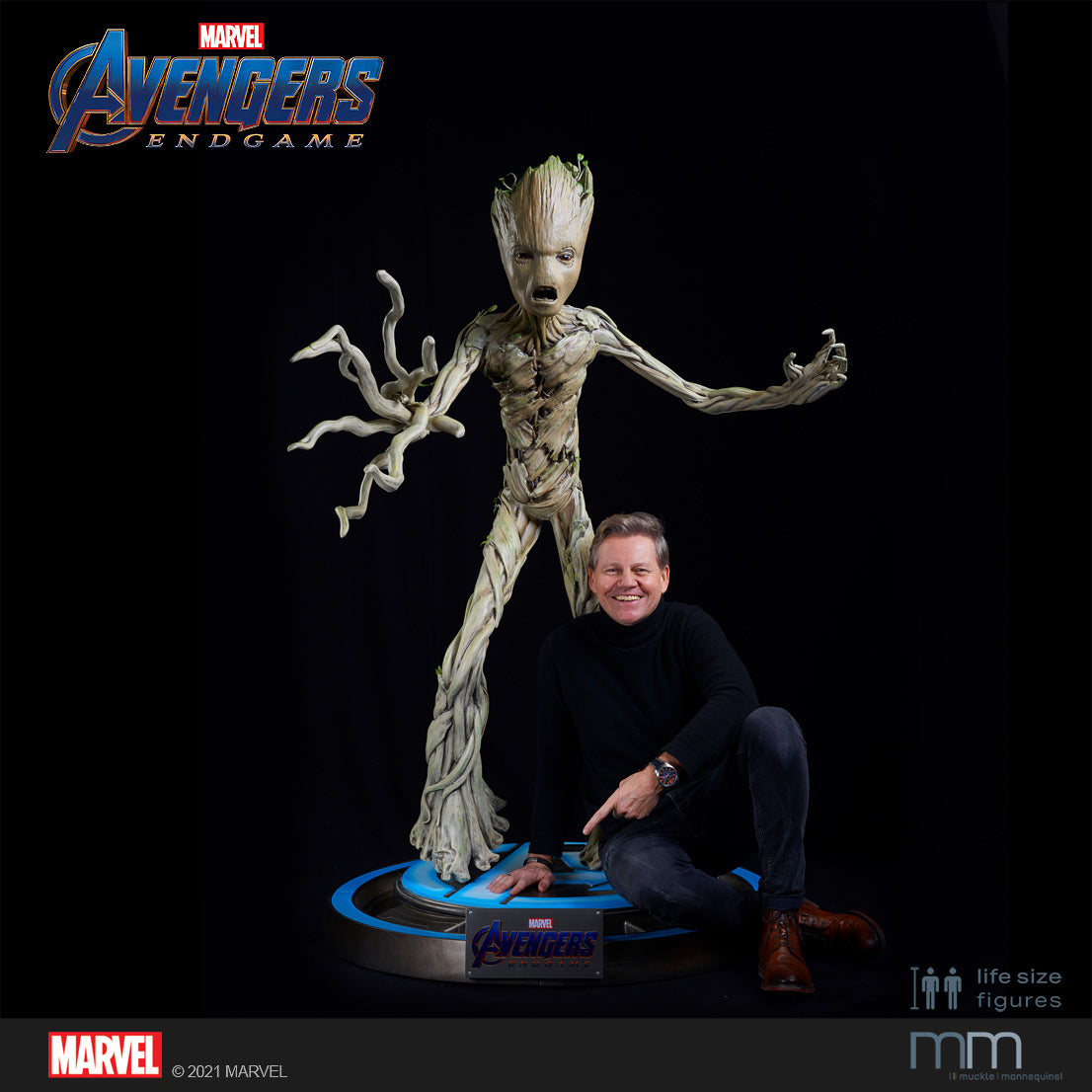 GROOT TEENAGER with large base — SOLD OUT —
Bitte sende uns eine Nachricht zu diesem Produkt. Please send us a message regarding this product:
Life-Size Figure
SCALE 1:1 / 186 CM
Teenage Groot – Avengers Endgame
With "Teenage Groot" from the big blockbusters "Avengers Infinity War" and "Avengers Endgame", next to Baby-Groot and Adult-Groot, the line of the lovable, tree-like creature is completed. This is the original, large and lifelike figure from the film who knows how to inspire viewers of all ages with his regenerative abilities.
The unique, life-size Teenage Groot was created from original images from the films and modeled in great detail. Ready to fight for the good, we show the wooden hero in an open pose and while exercising his superpower. He lets his limbs grow and extends his enlarged hand threateningly towards the person opposite. With details in the form of countless small branches and leaves, Groot looks like it was made of real wood. Uniformity with the other heroes of the Avengers saga can be found in the glowing base. The entire figure as well as the base are made of durable fiberglass and all parts, including the material structures, are painted by hand.
Get one of 444 limited and lifelike Teenage-Groot life-size 3D figures now.
MARVEL ©️ (s21)
Figure and base including LED lighting
Additional Details and Measurements
Material

Figure
Height without Base
Height with Base
Depth of Figure
Width of Figure

Fiberglass


172 cm
186 cm
165 cm
130 cm

Base
Breite
Tiefe
Höhe

LED lighting
Figure
Base


116 cm
69 cm
14 cm


included
included

SKU No. Figure

GRO-AVEG-1