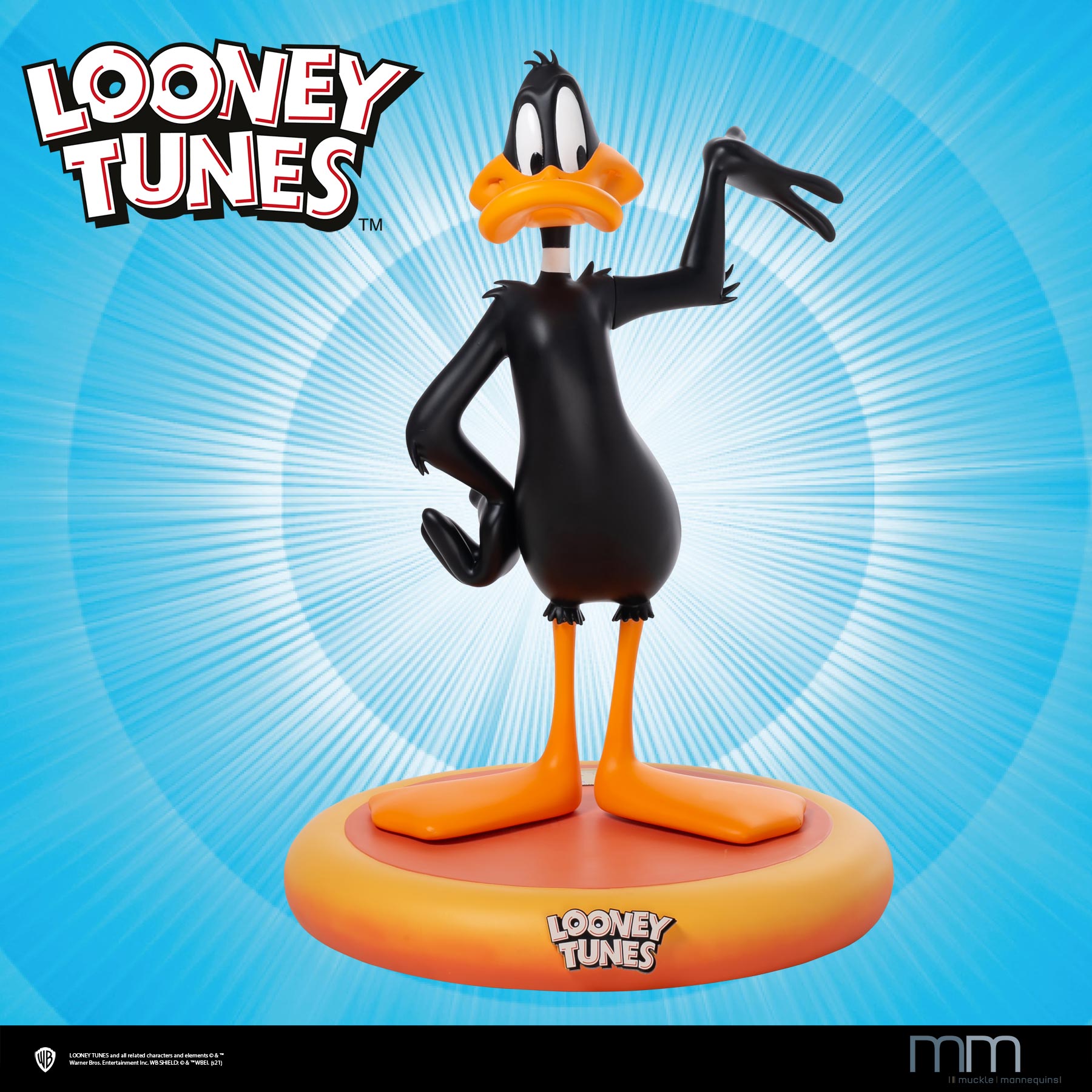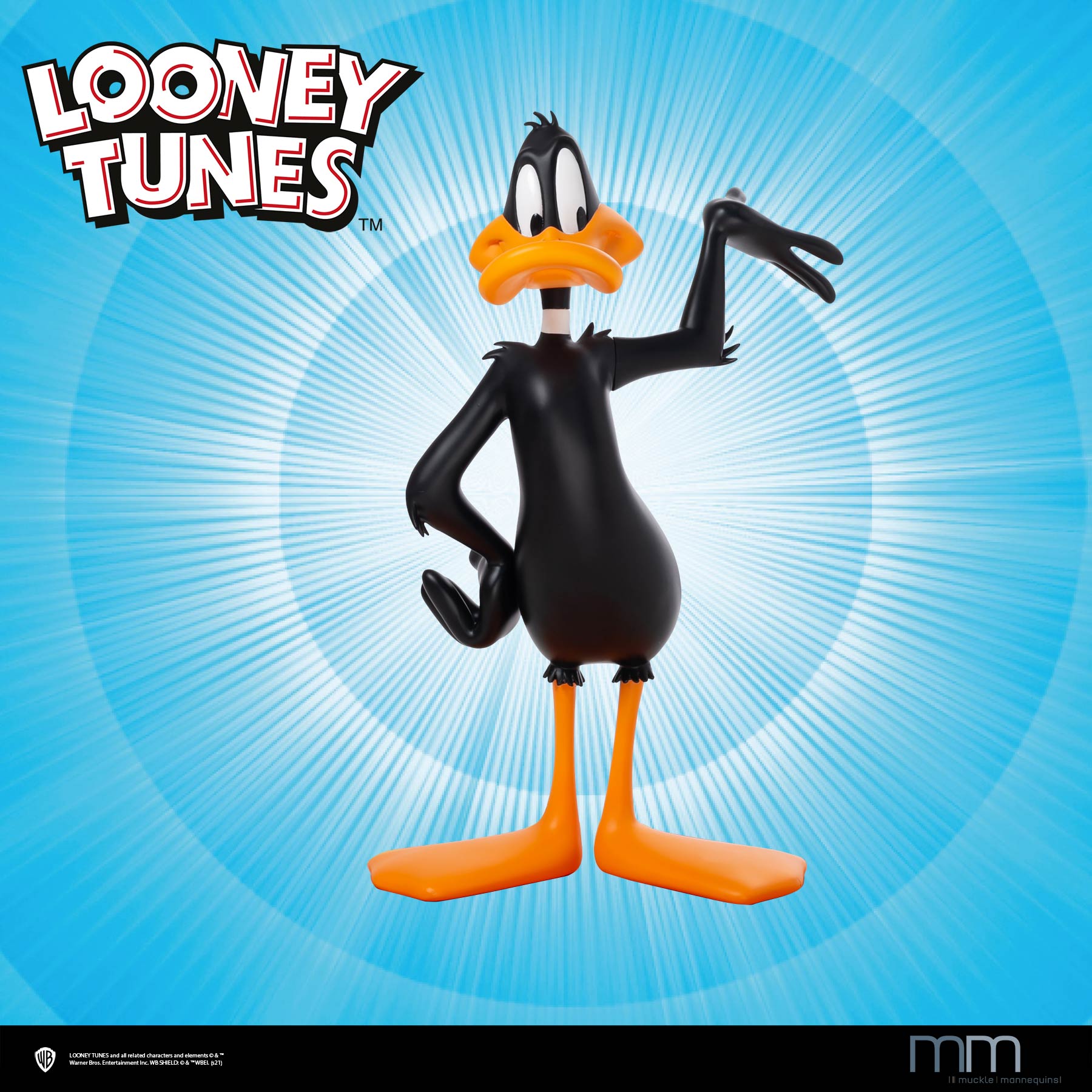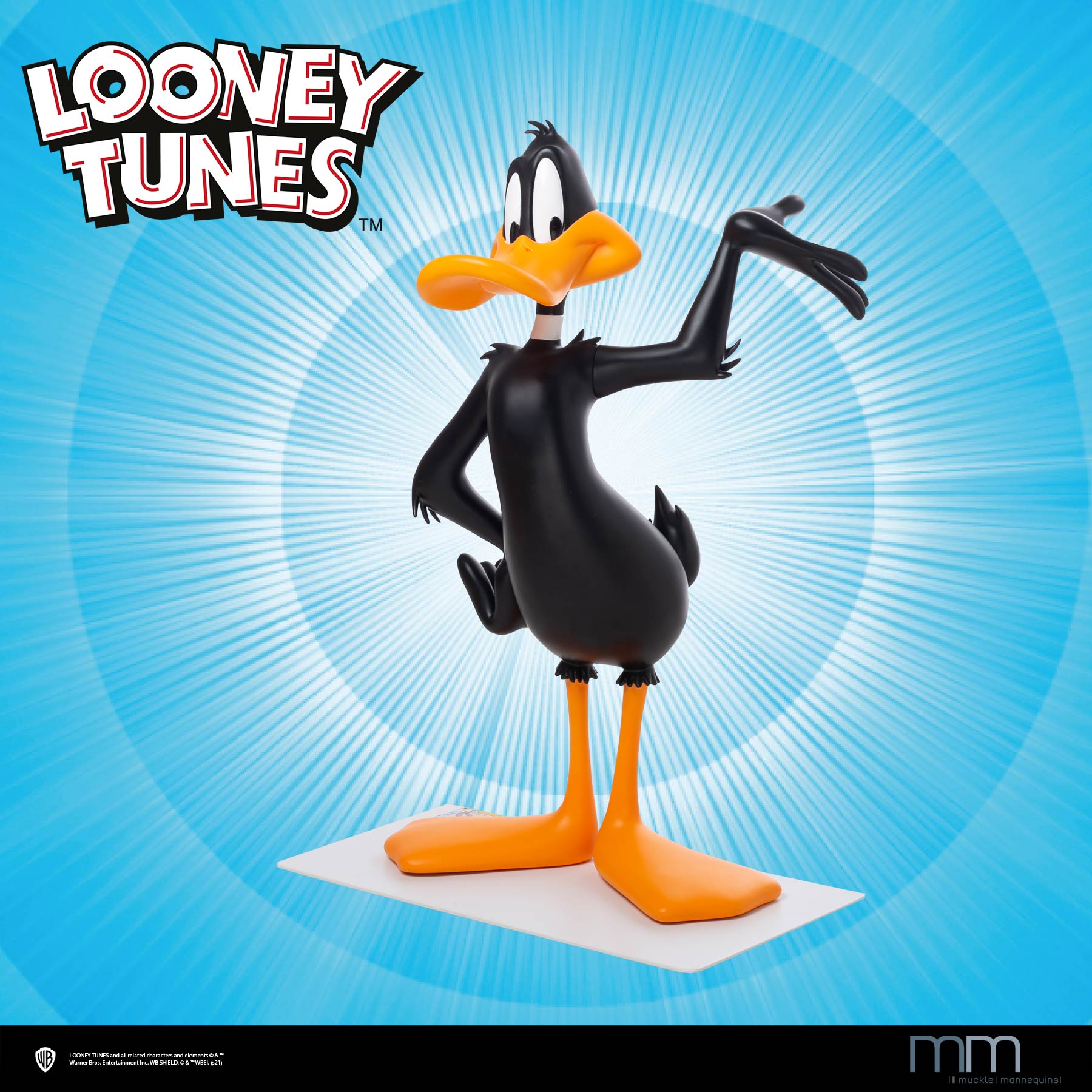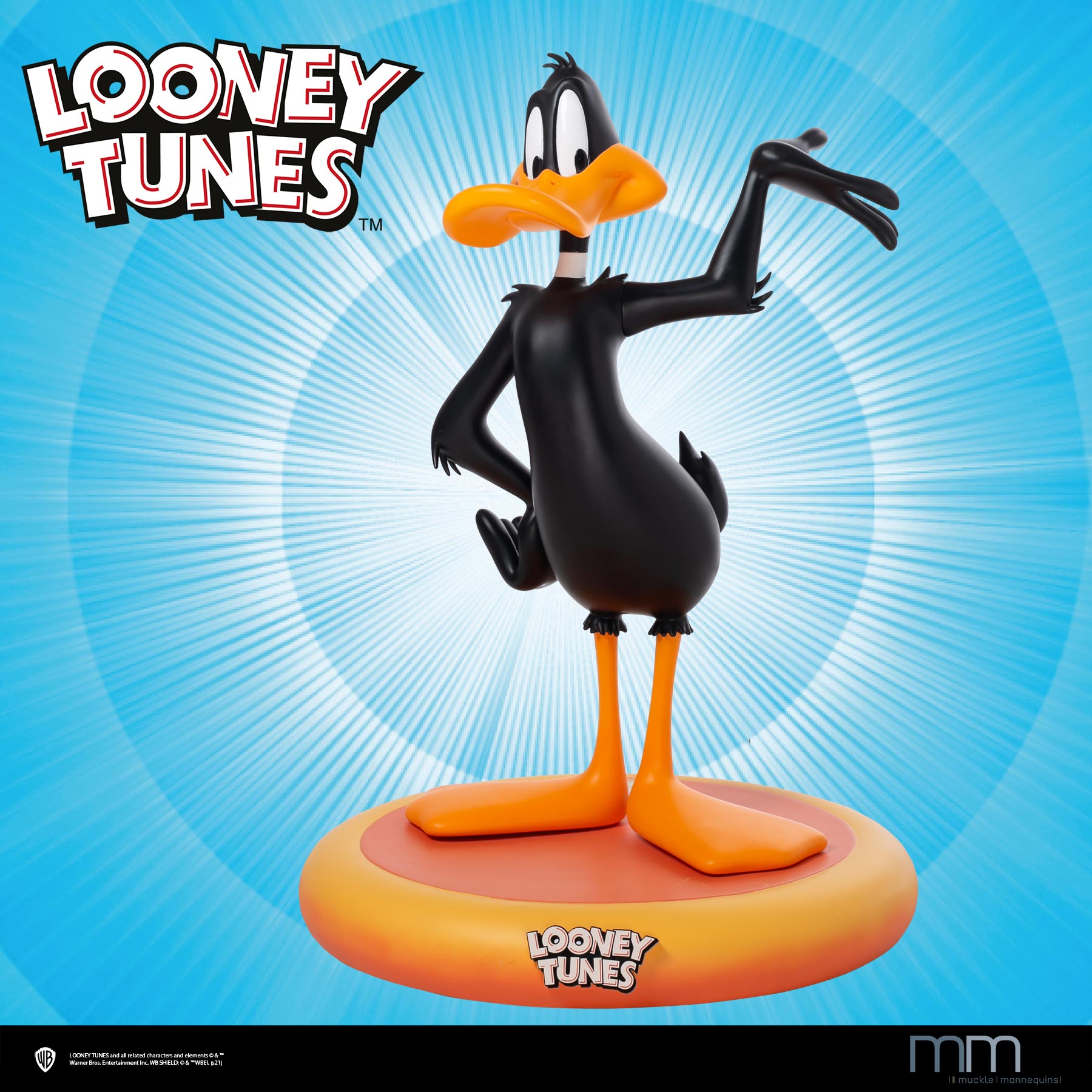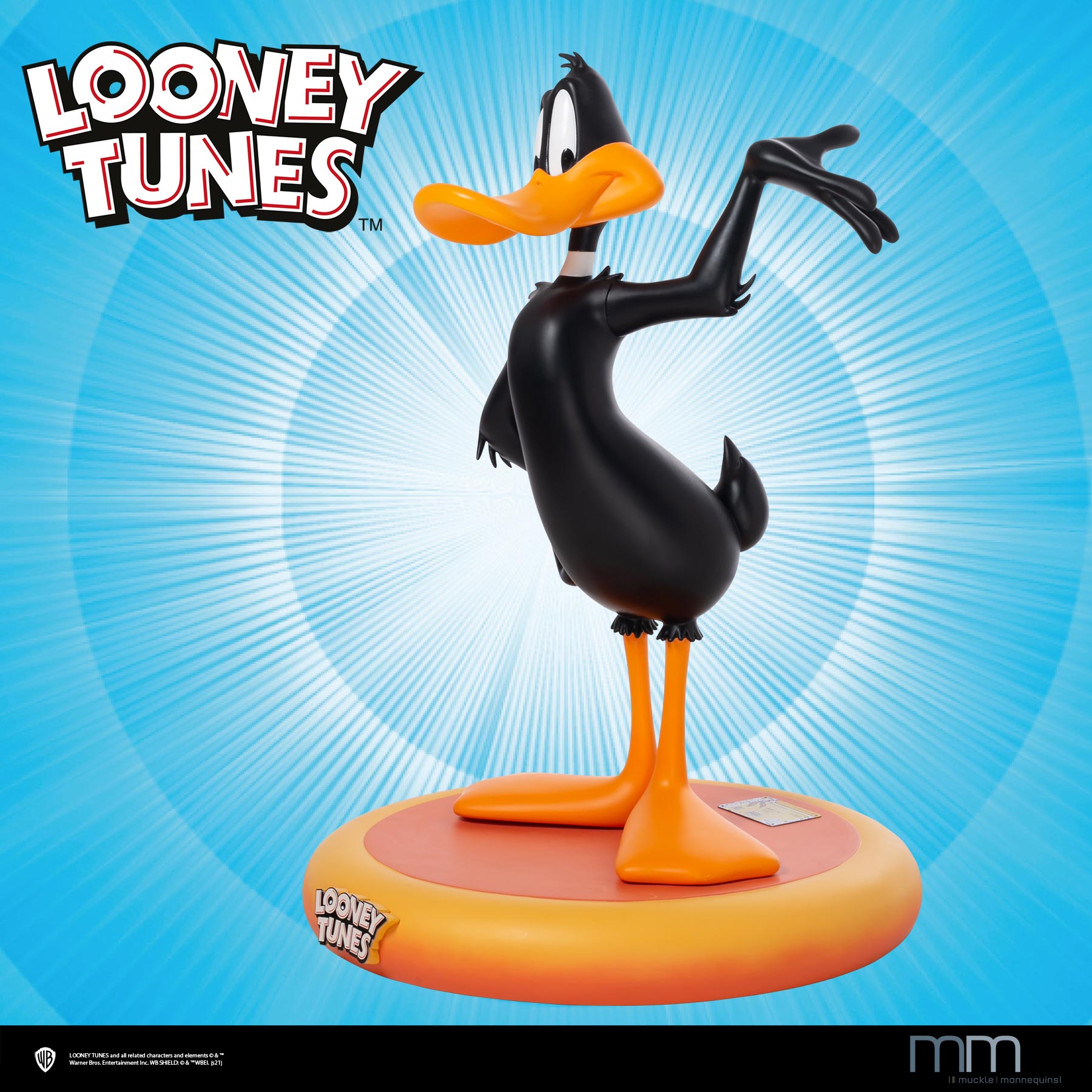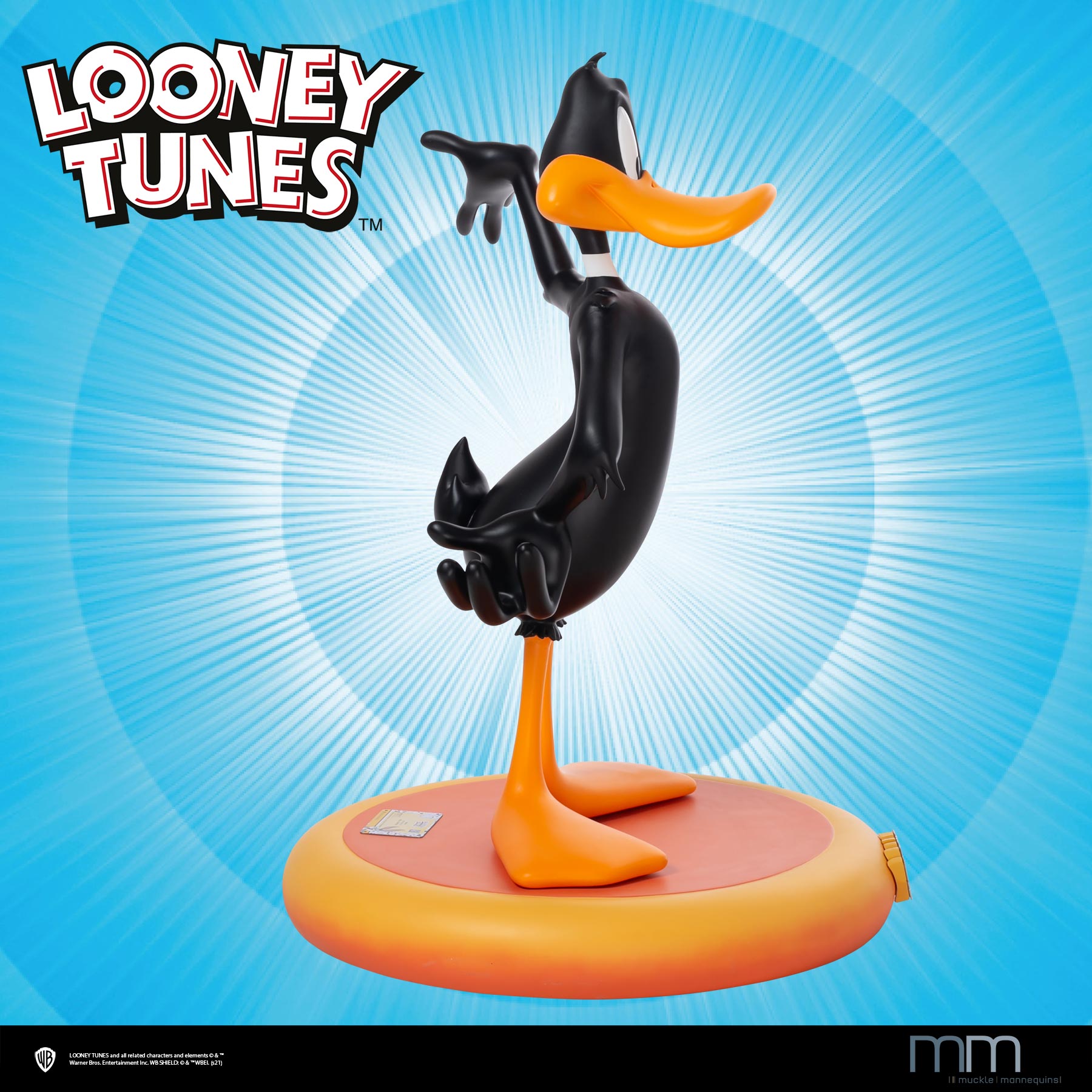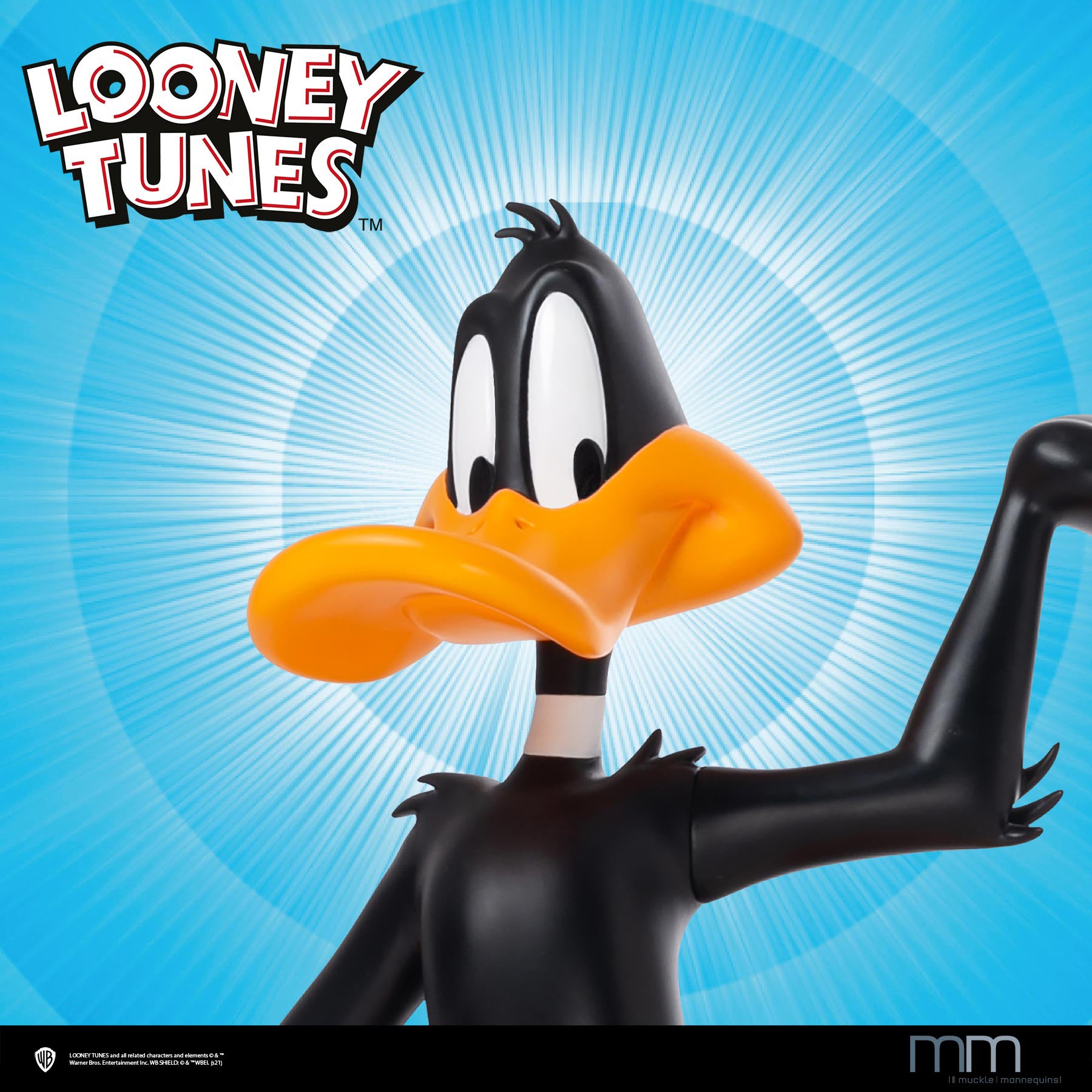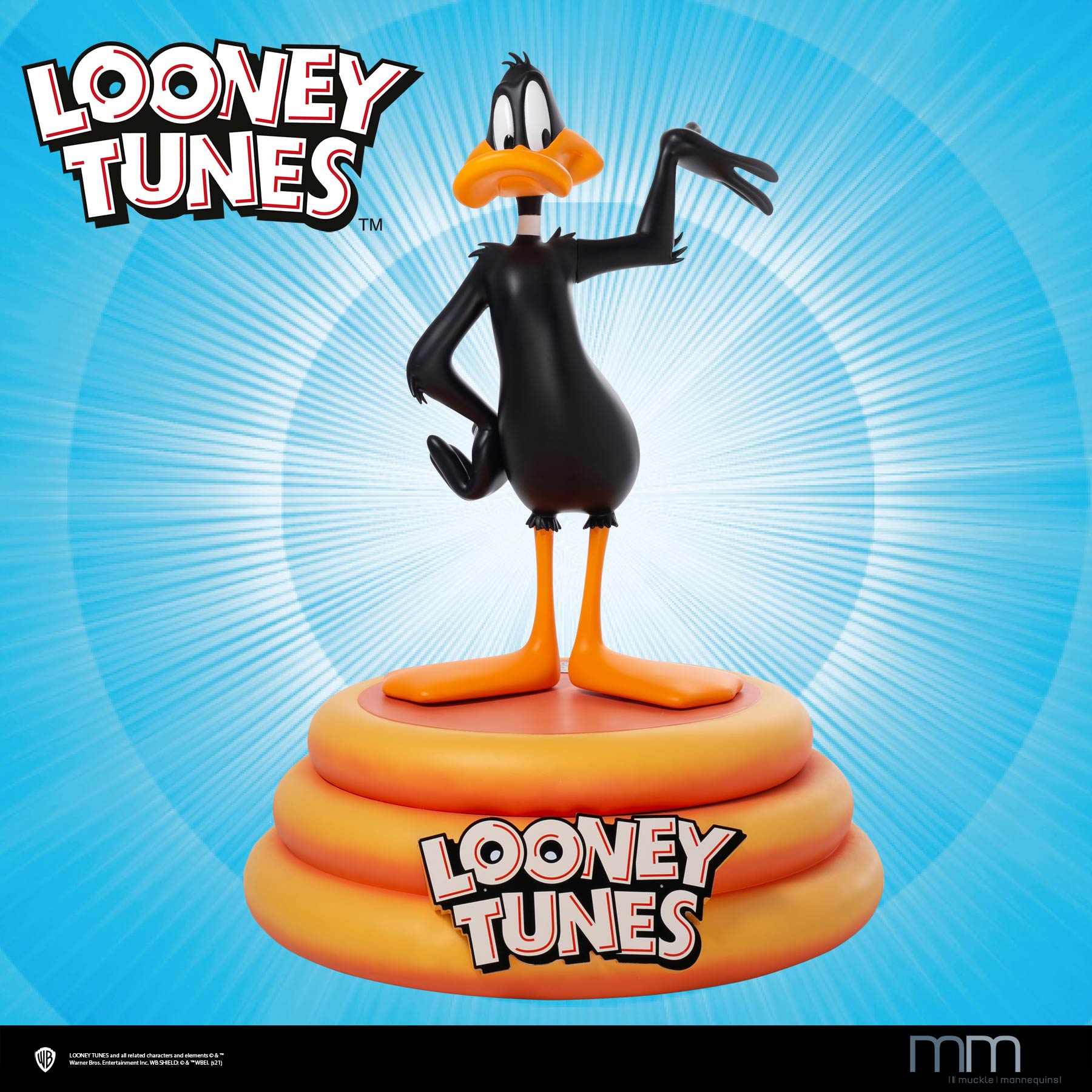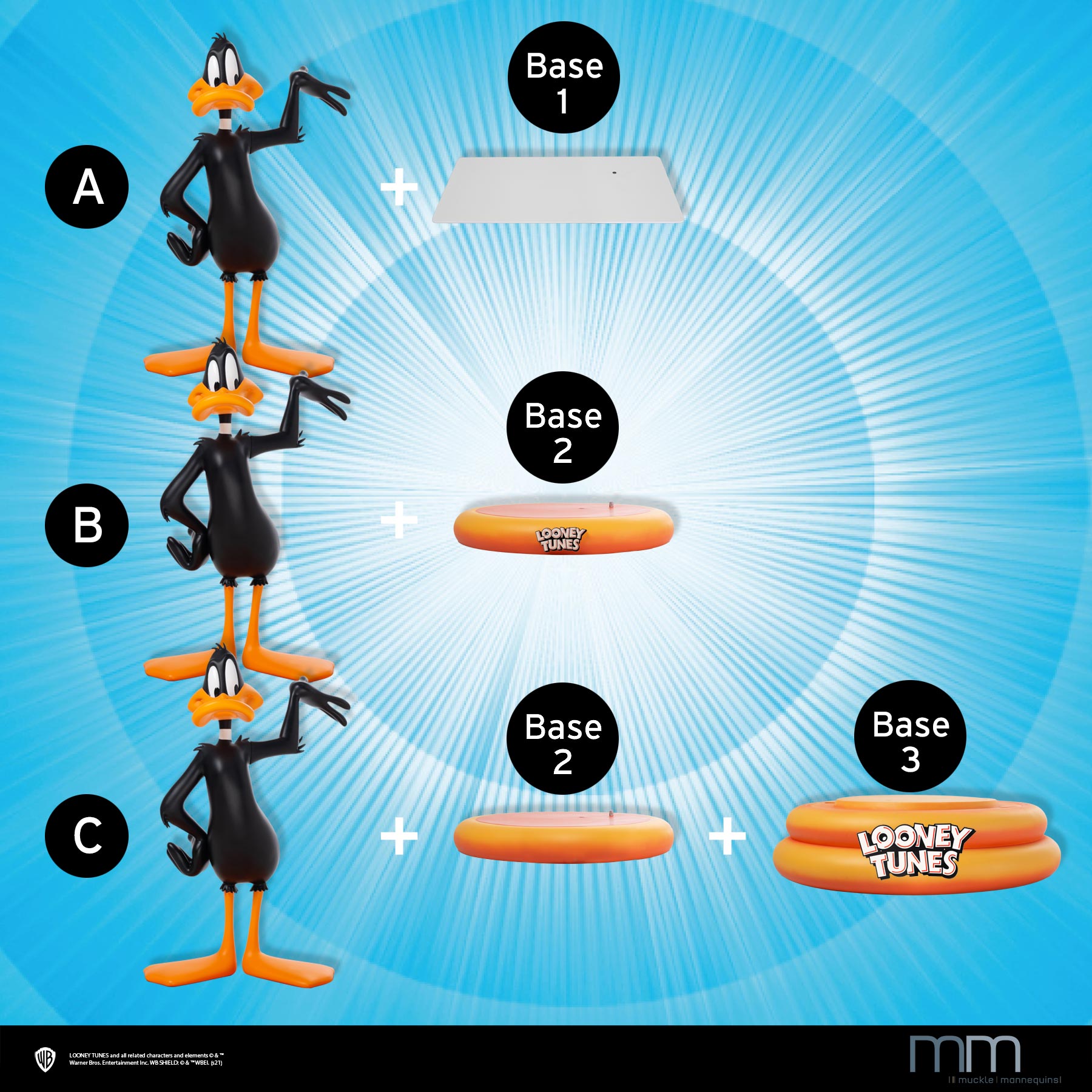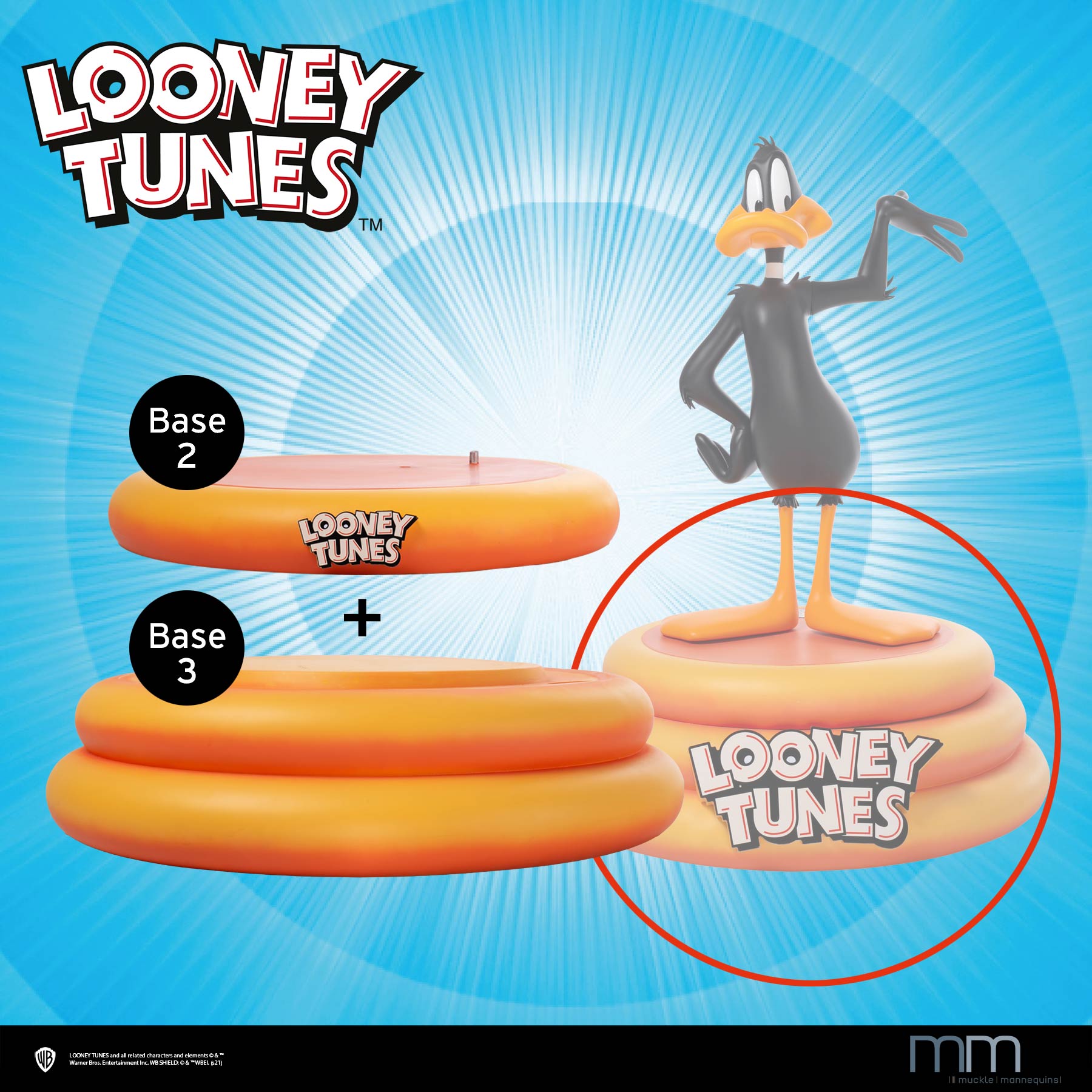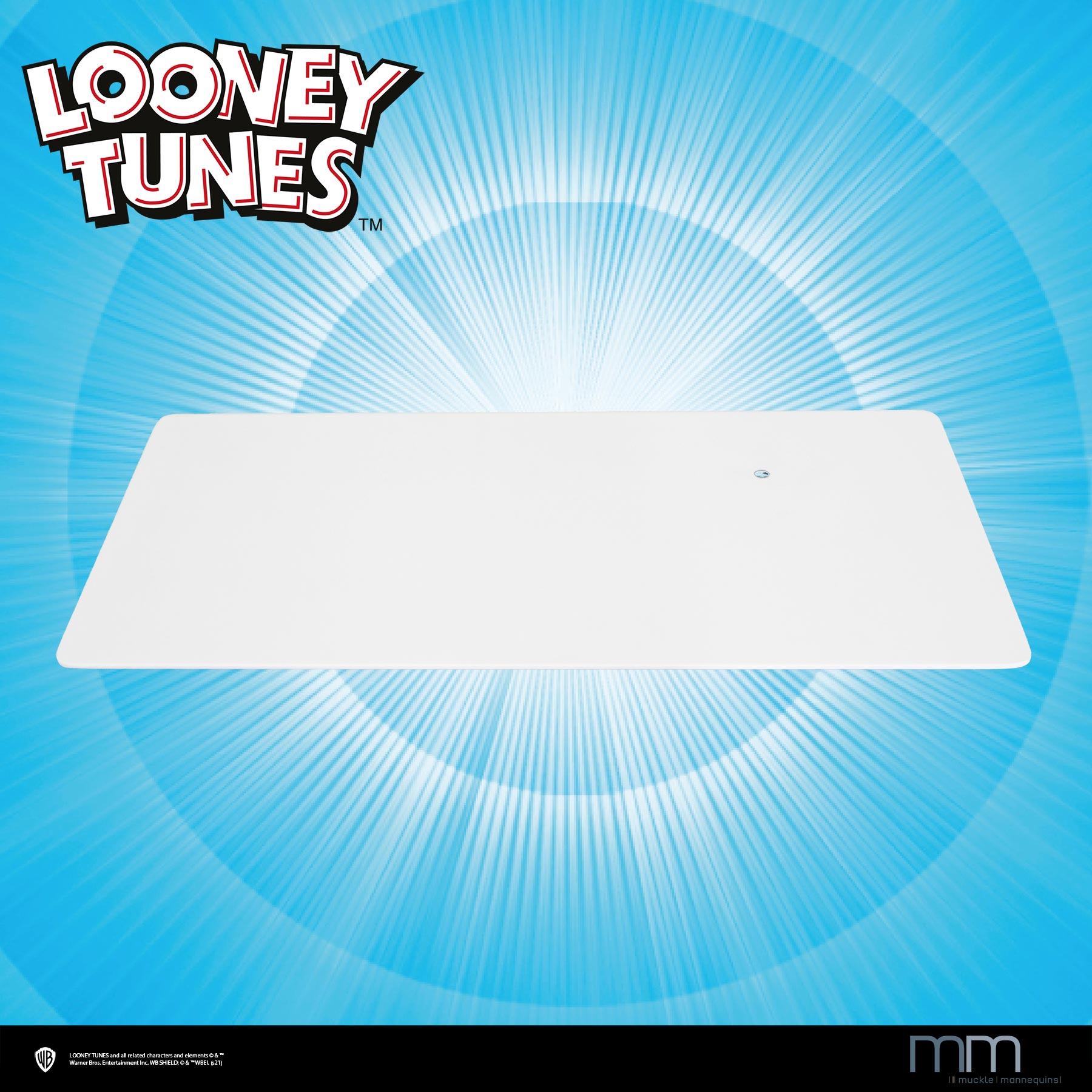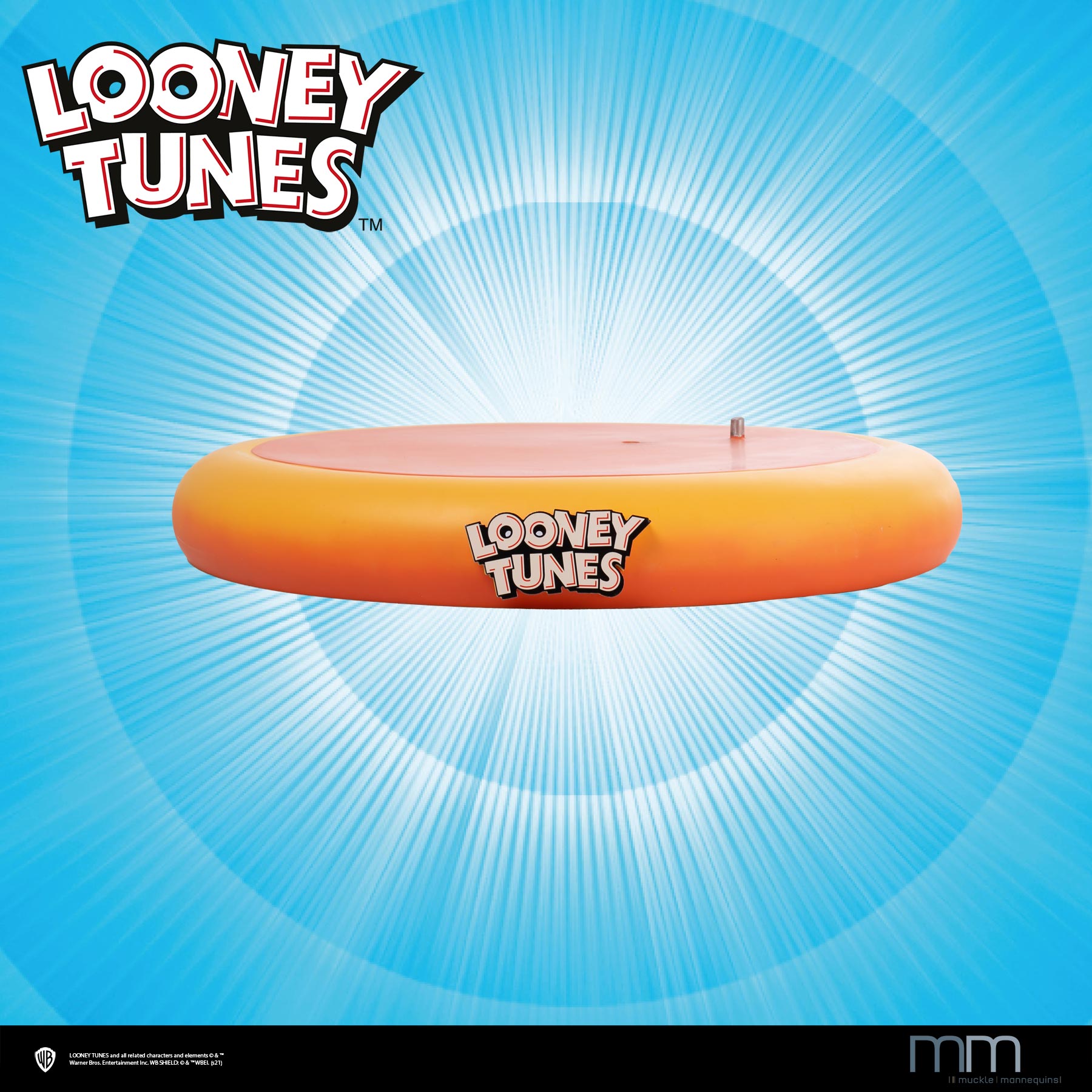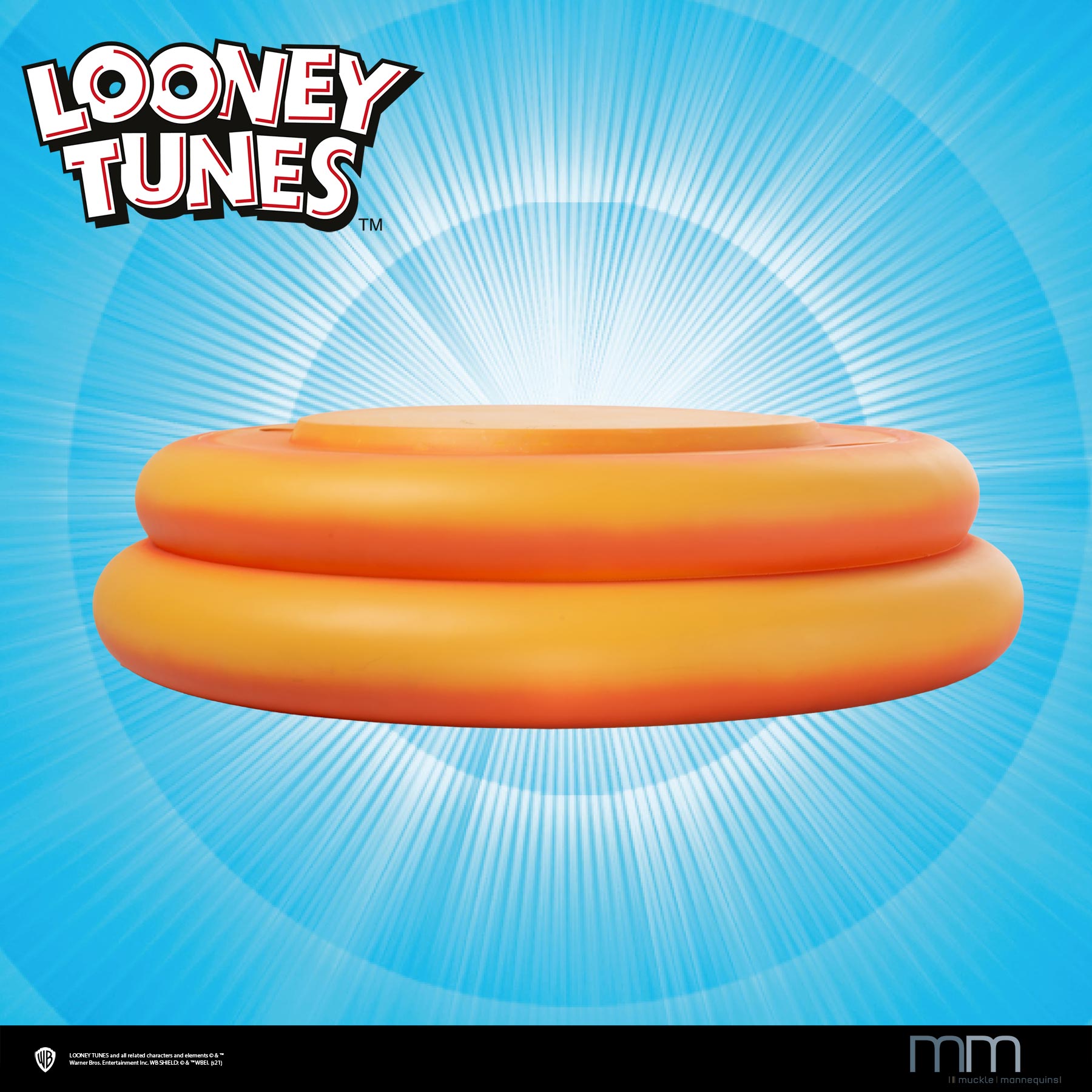 Price includes VAT / plus shipping costs
Life-Size Figure
SCALE 1:1 / 78 CM
LOONEY TUNES
You can order DAFFY DUCK in 4 versions:
- Just the figure, without the base
- Figure with metal base
- Figure with round standard base 2
- Figure with Premium Base (2 parts: consisting of a large base and a standard base)
To order, you first have to order the figure and then select the appropriate base in a further ordering process.
The large premium base consists of two parts and is therefore only available in combination with the standard base 2.
Daffy Duck is the shrillest duck of them all, a real "knockkopp character" from the Looney Tunes series! Wherever Daffy shows up, there is chaos and laughter!
The black duck from the house of Warner Bros. is portrayed either as an insane, crazy-giggling whistle or greedy, grumbling and glorious rascal.
Daffy Duck is available in 4 versions:
- Only the figure without the base
- Figure with standard round base
- Figure with a large base
- Figure with metal base
Get one of 555 limited DAFFY DUCK Life Size figures now.
LOONEY TUNES and all related characters and elements © & ™ Warner Bros. Entertainment Inc. WB SHIELD: TM & © WBEI. (s21)
Additonal Details and Measruements
Material
Height Figure
Height with small round Base
Diameter small Base
Height with large Base
Diameter large Base

Fiberglas
78 cm
86.8 cm
61 cm
104.60 cm
77.5 cm

SKU No. Figure
Looney Tunes Base 1, Metal base
- metal-optional-suitable to particular LT-figure
Looney Tunes Base 2, small Base
- small-optional-suitable to particular LT-figure
Looney Tunes Base 3, large Base
- big-optional-only in combination with Base 2


DD-LT-1
BASE1-**-LT-1


BASE2-**-LT-1


BASE3-LT-1