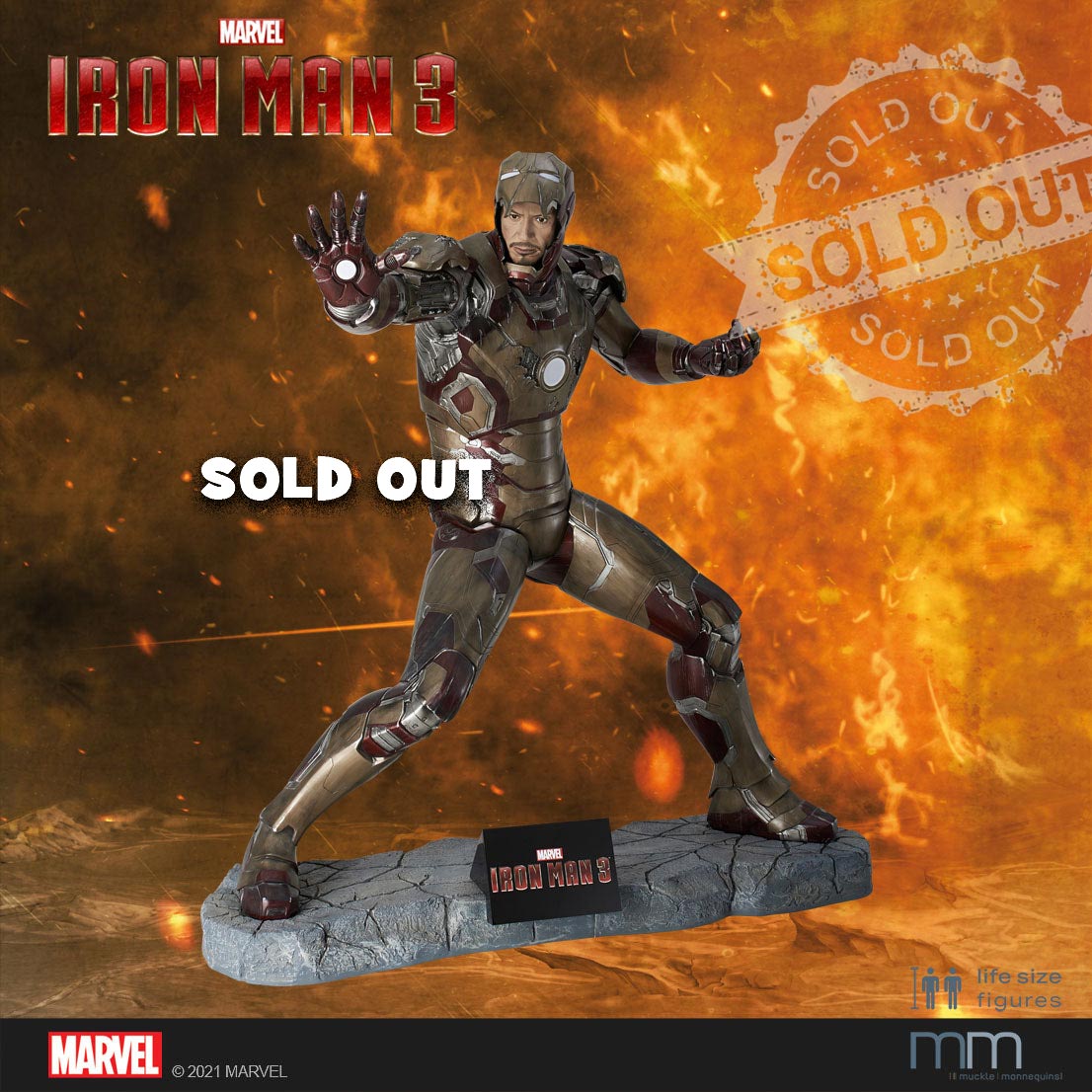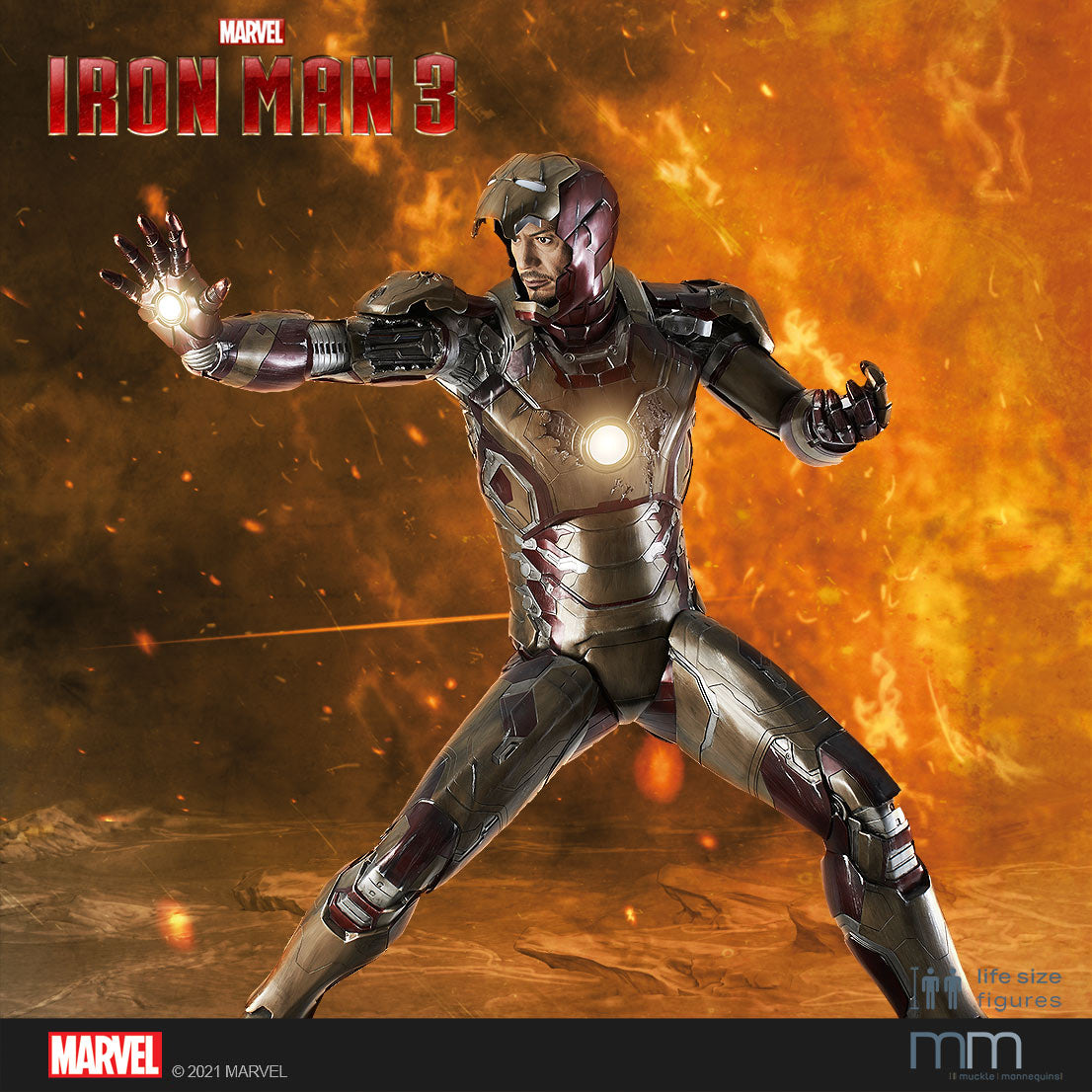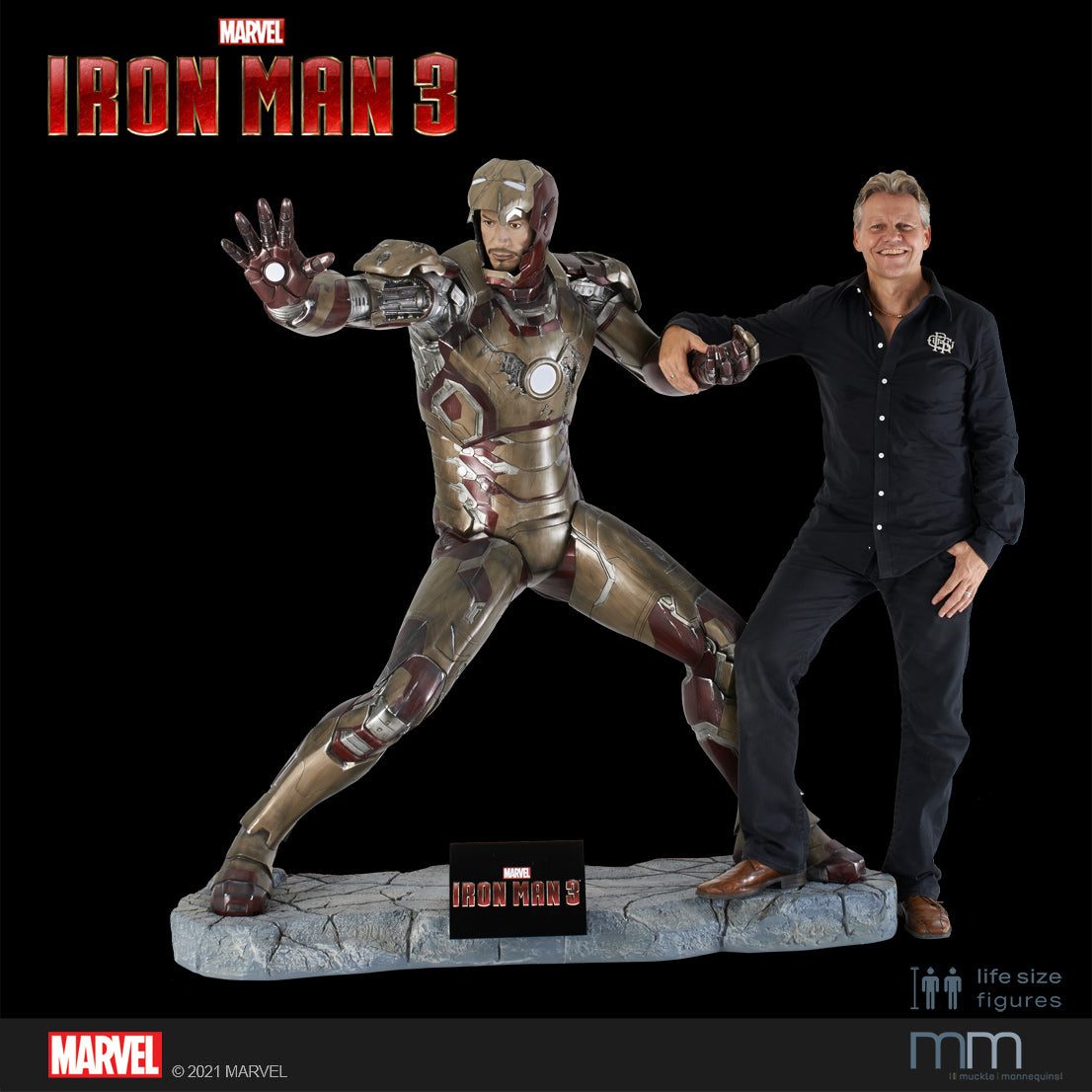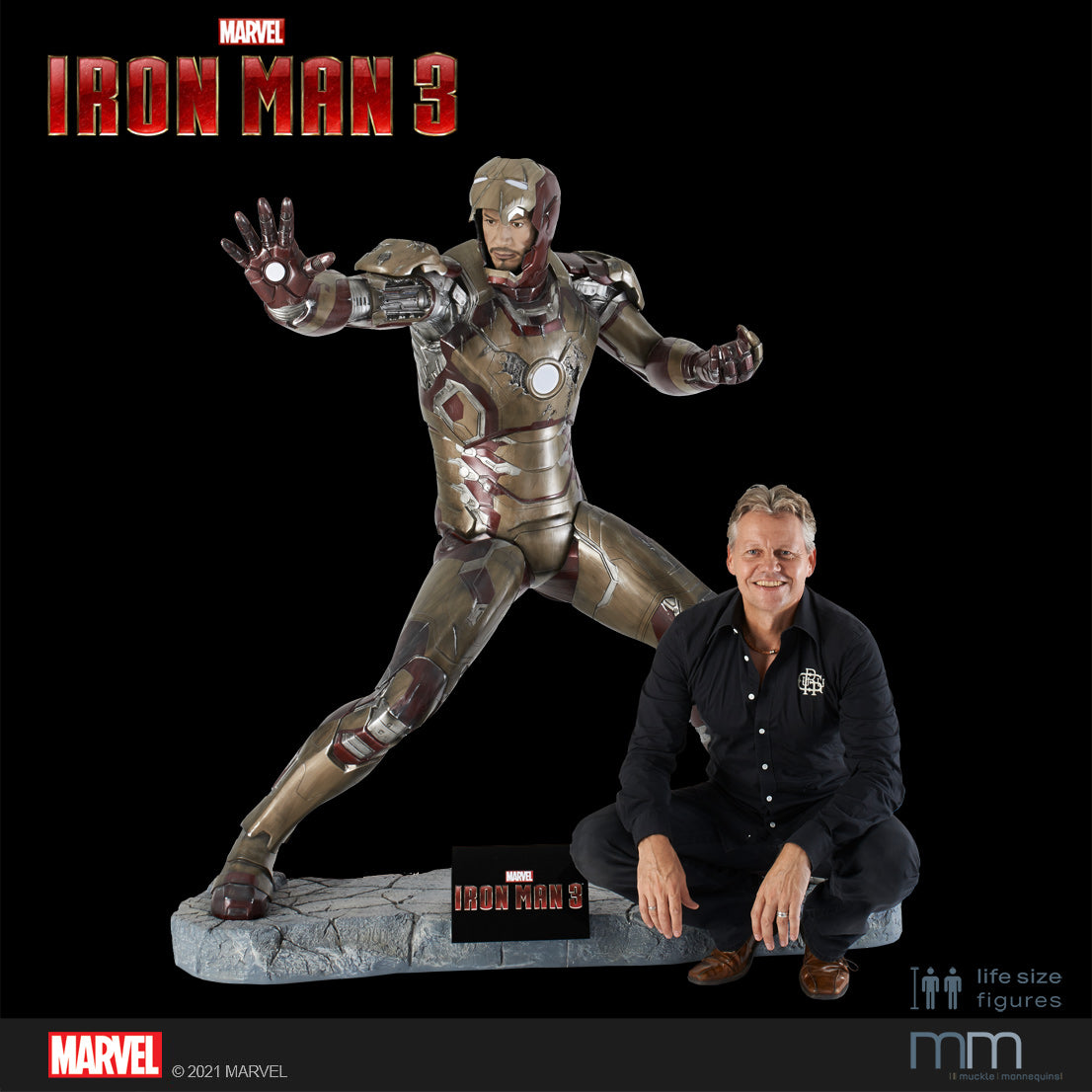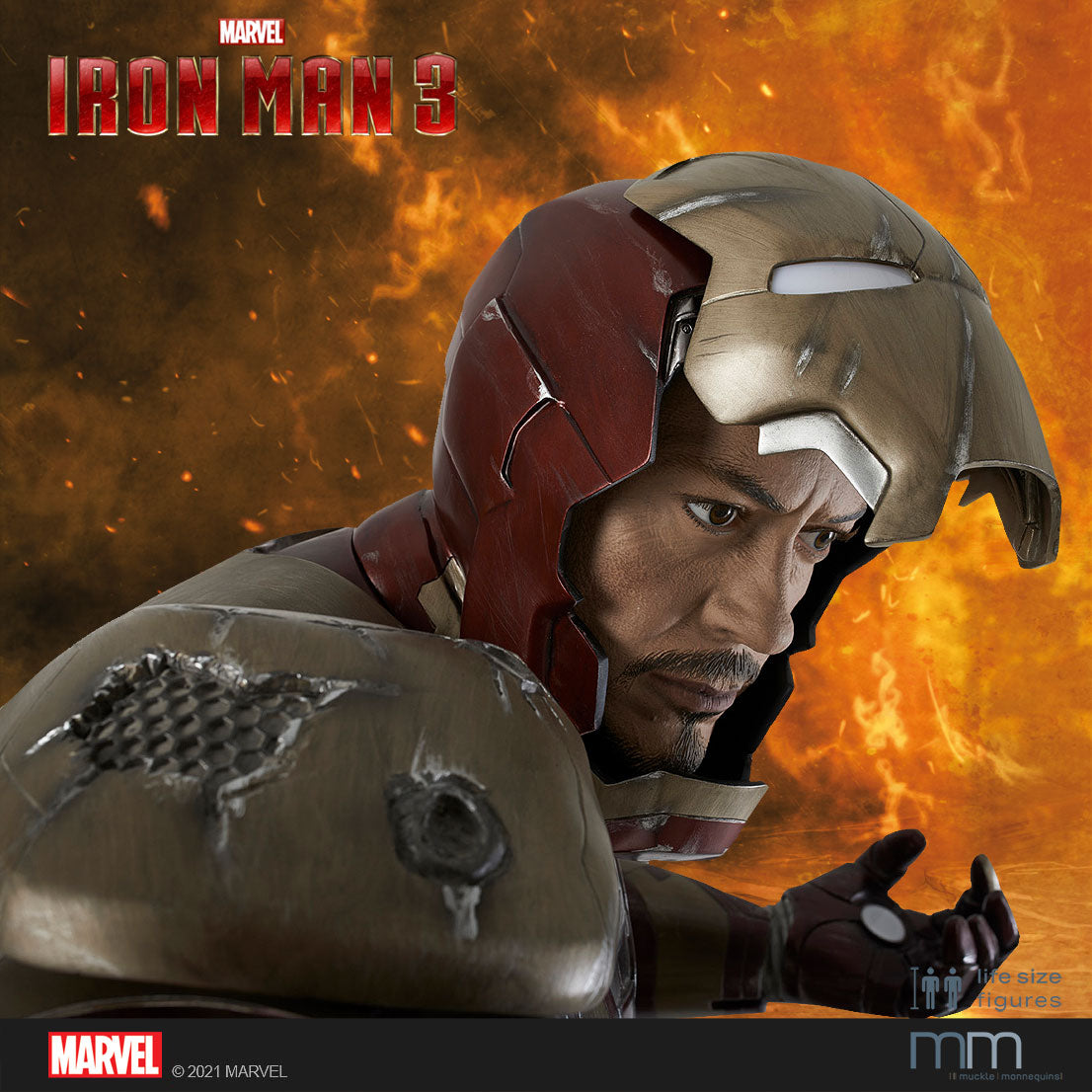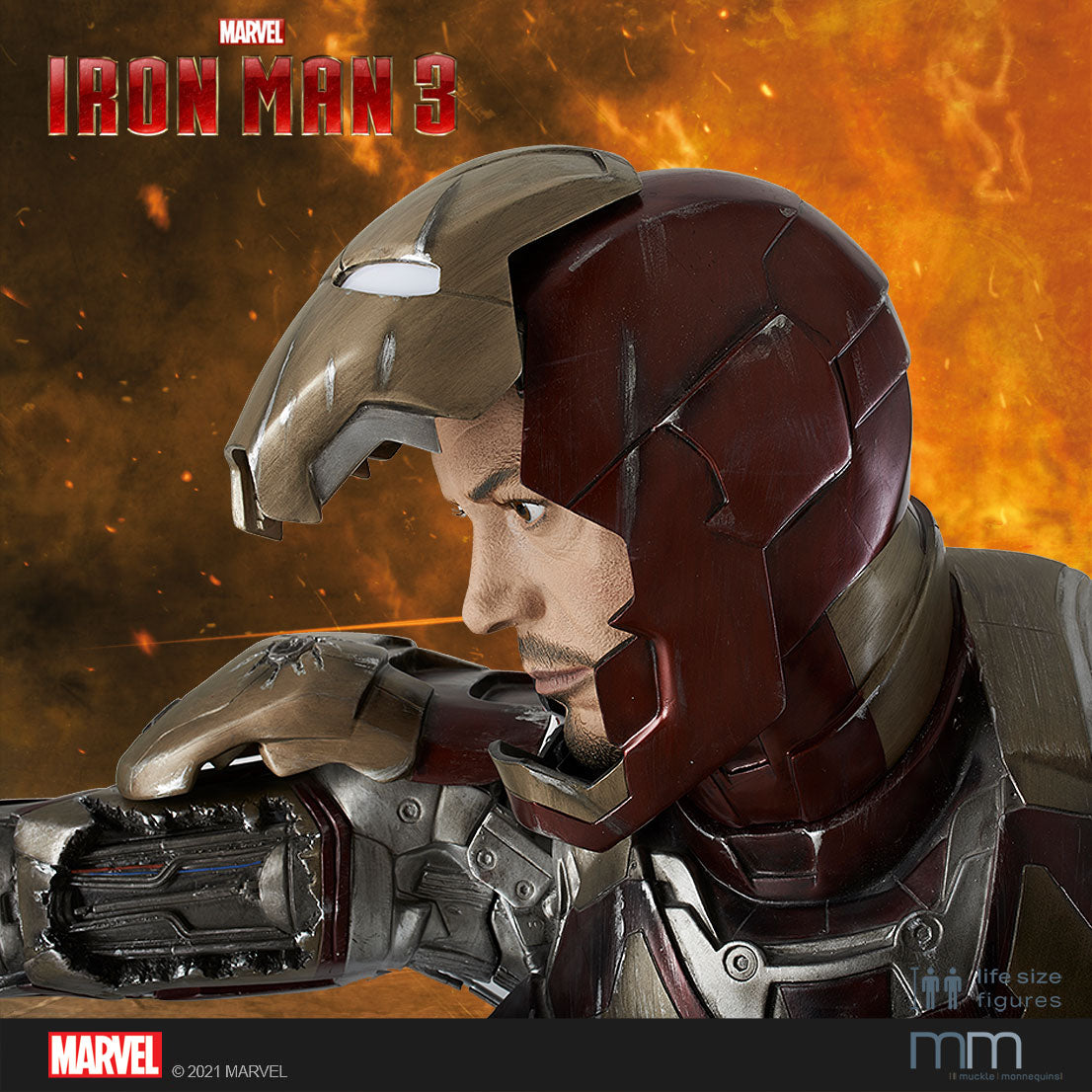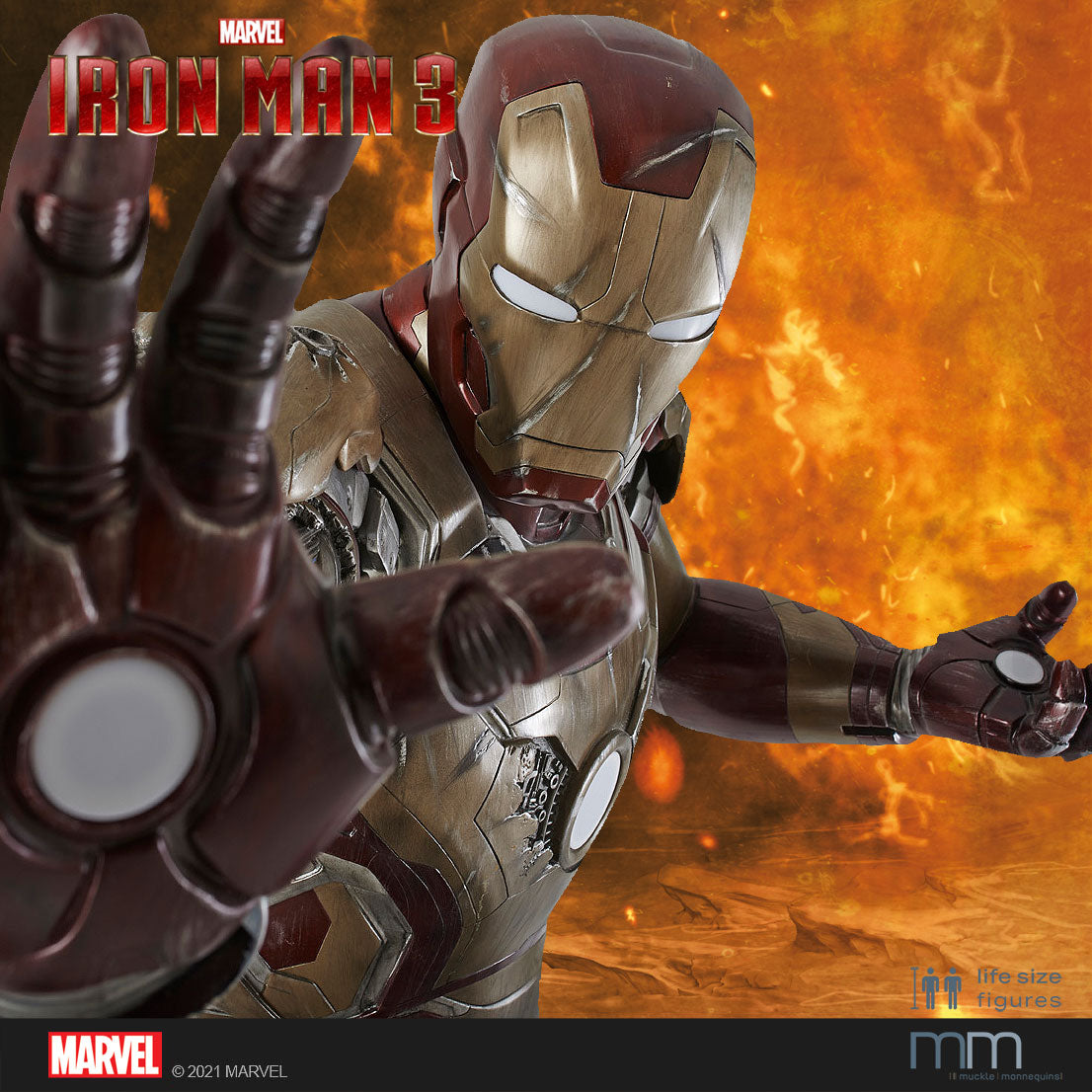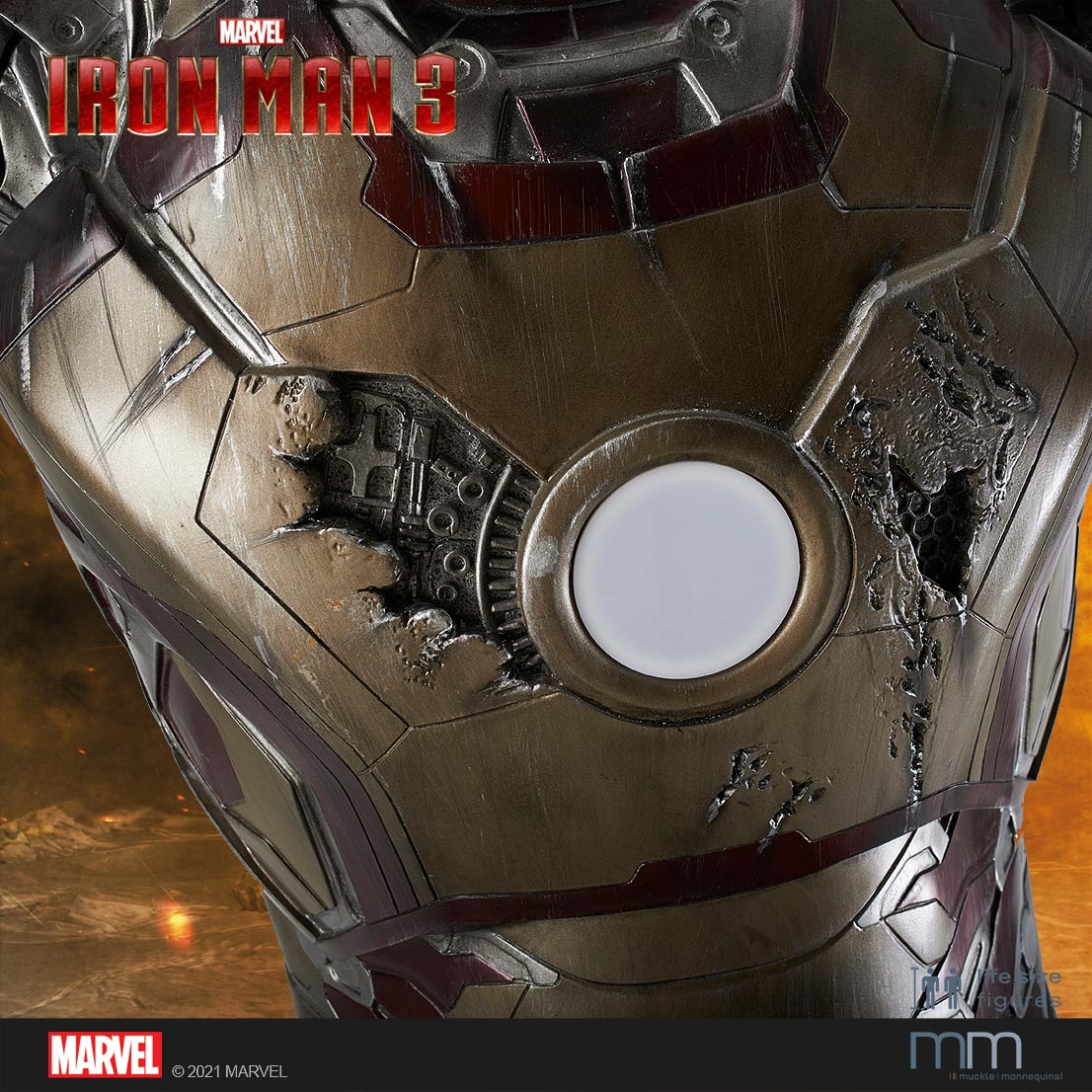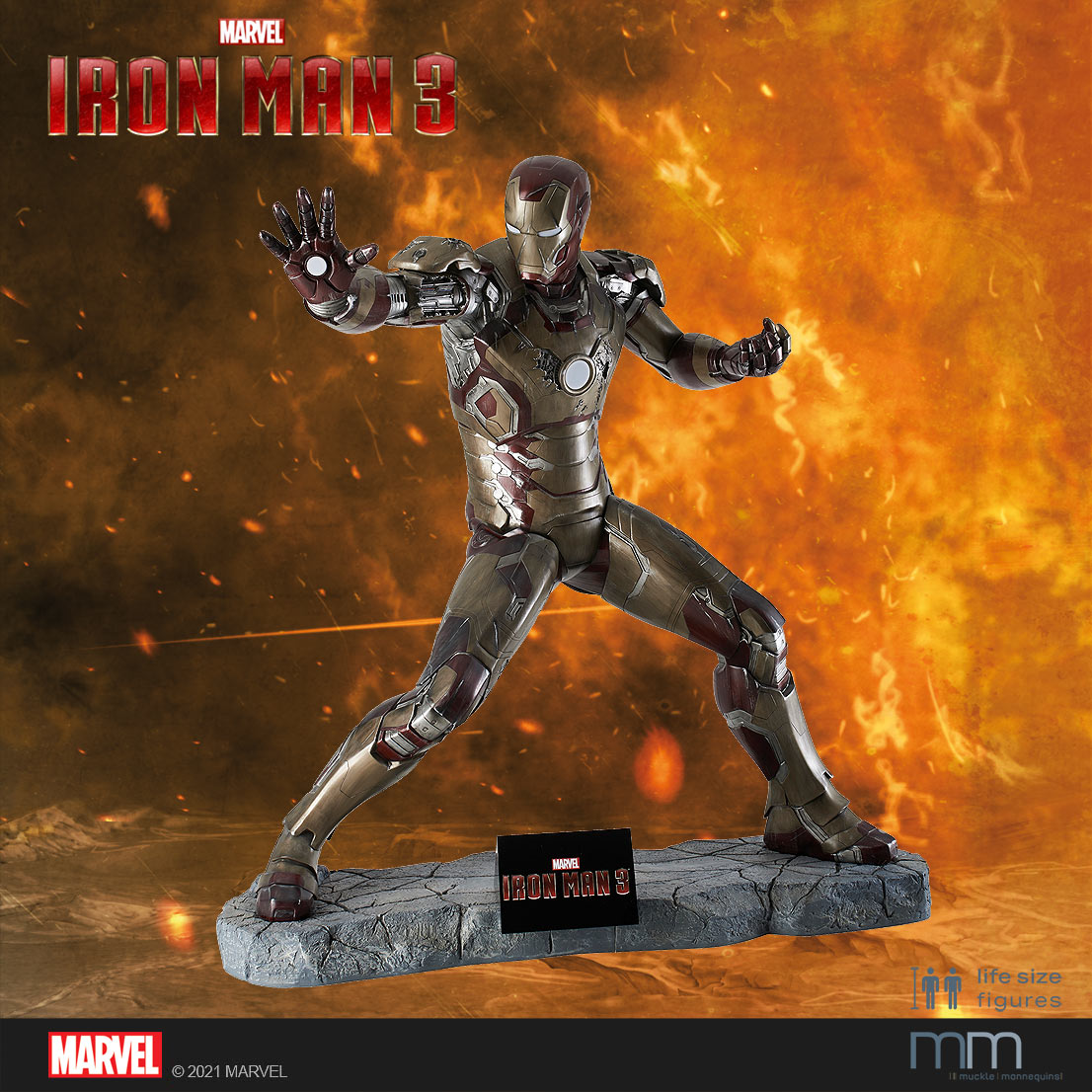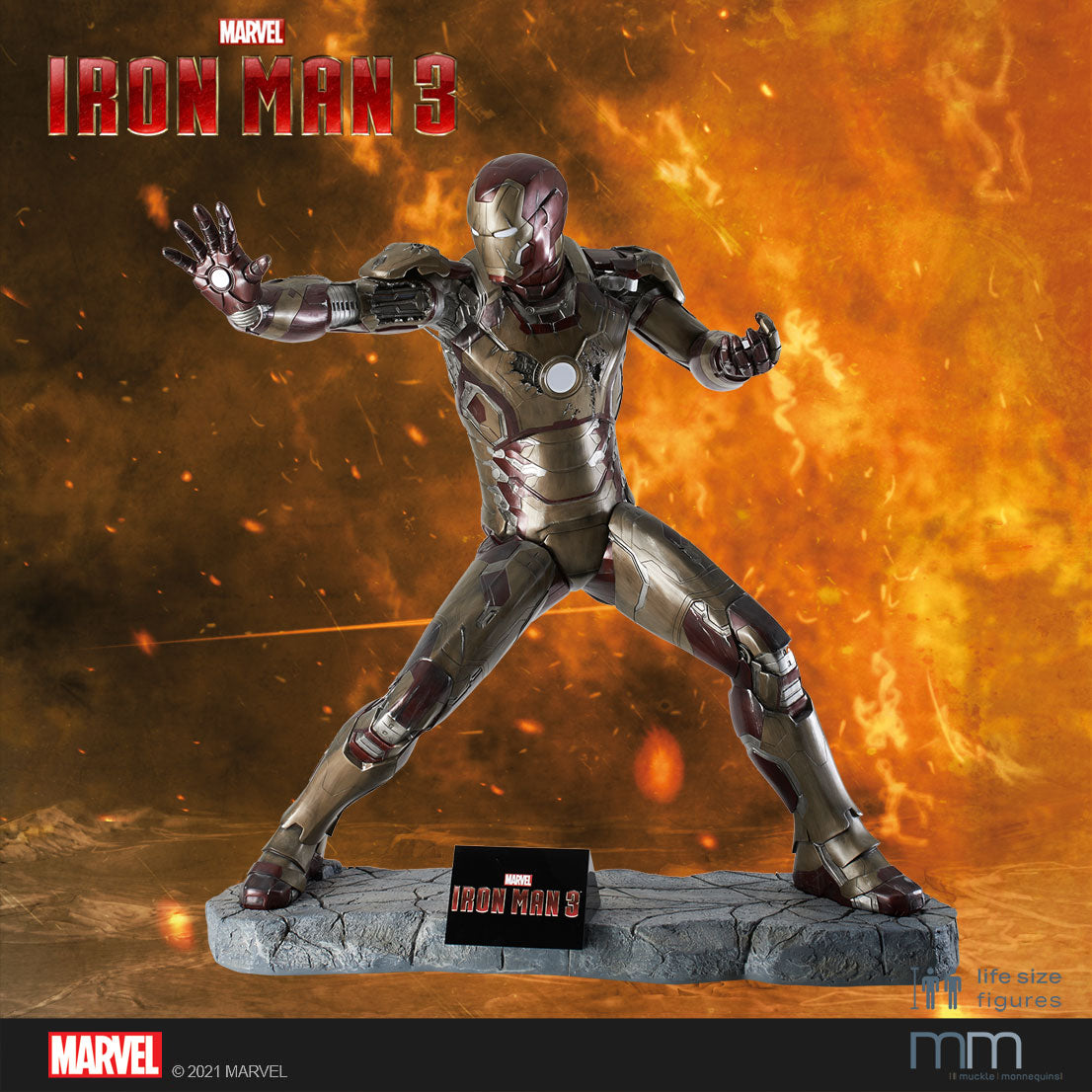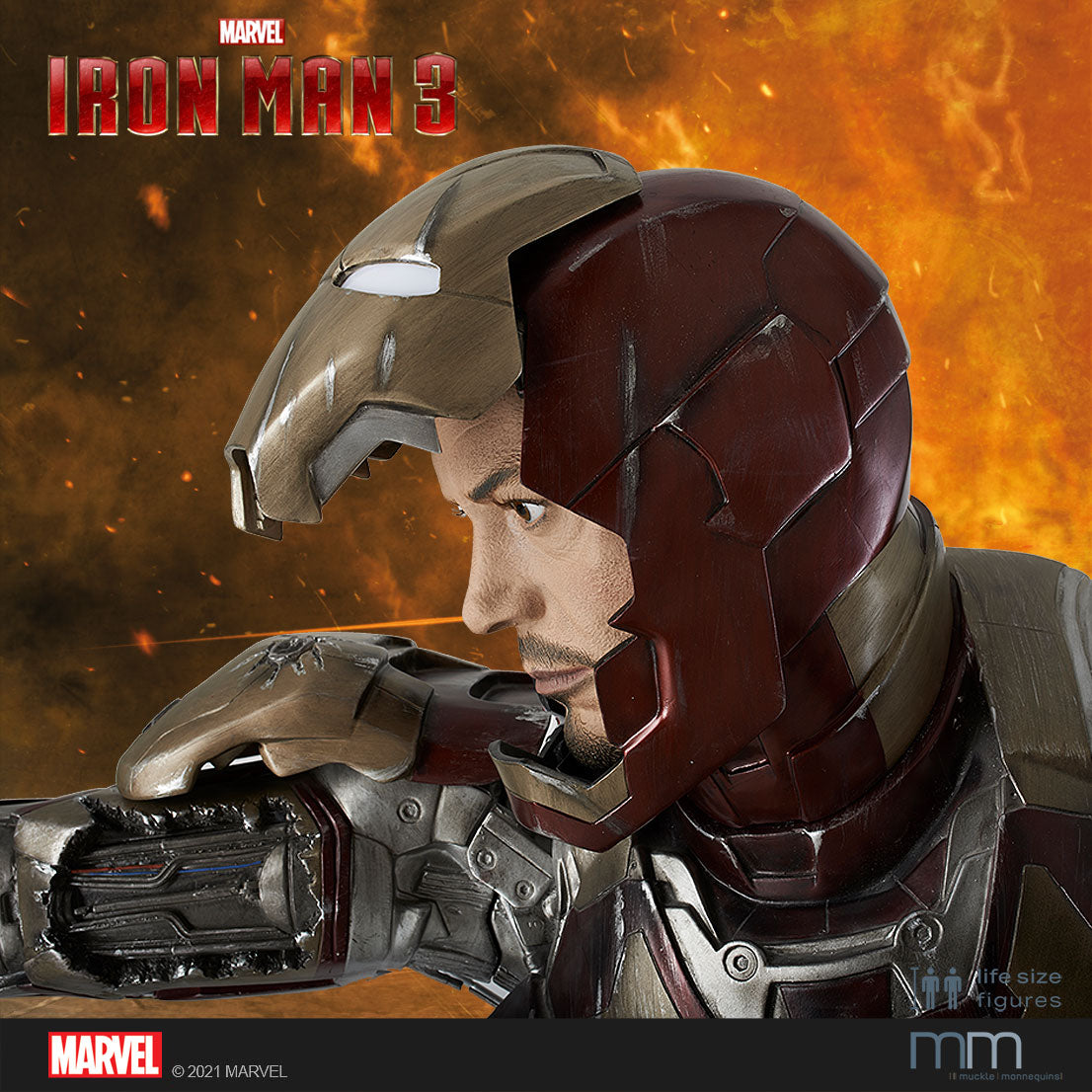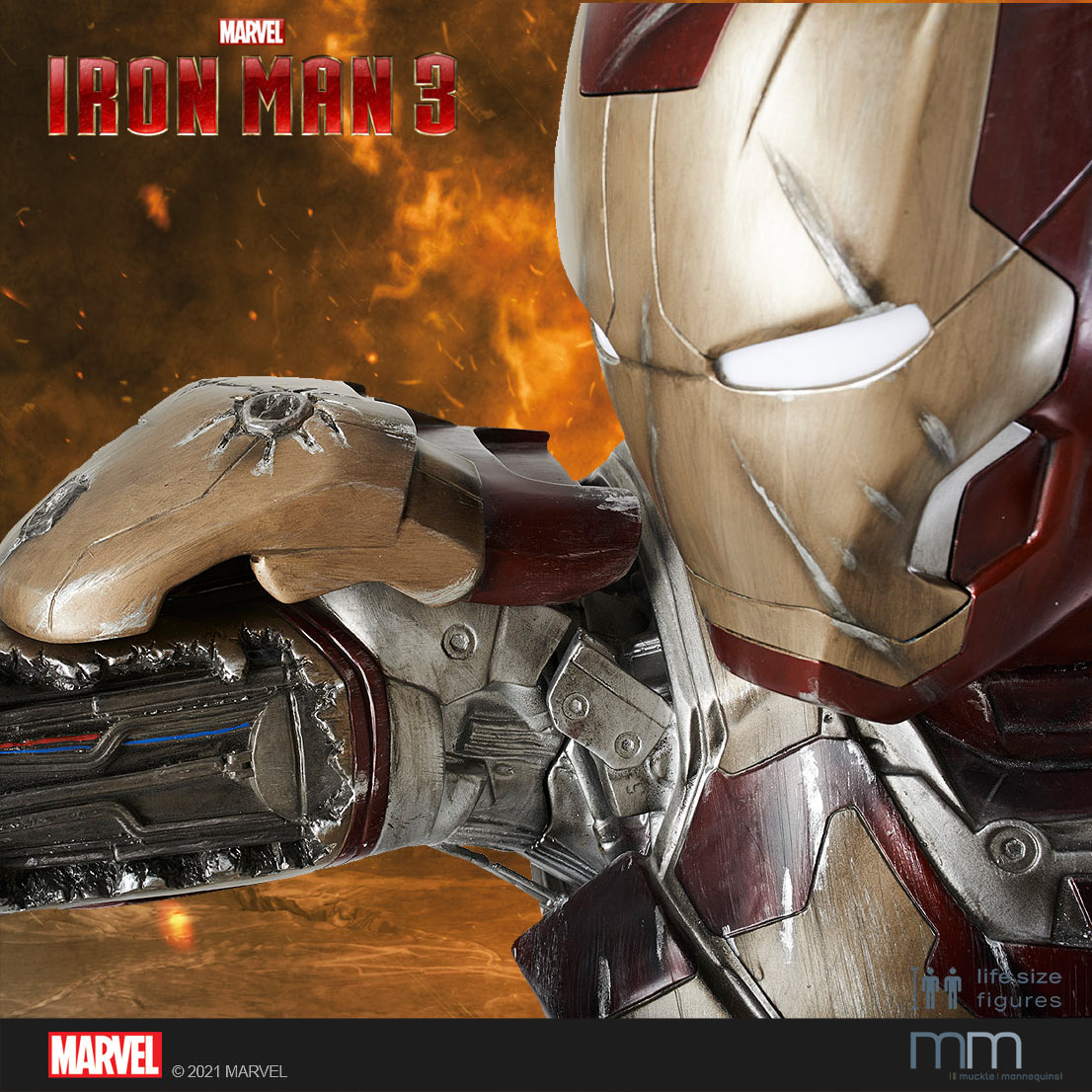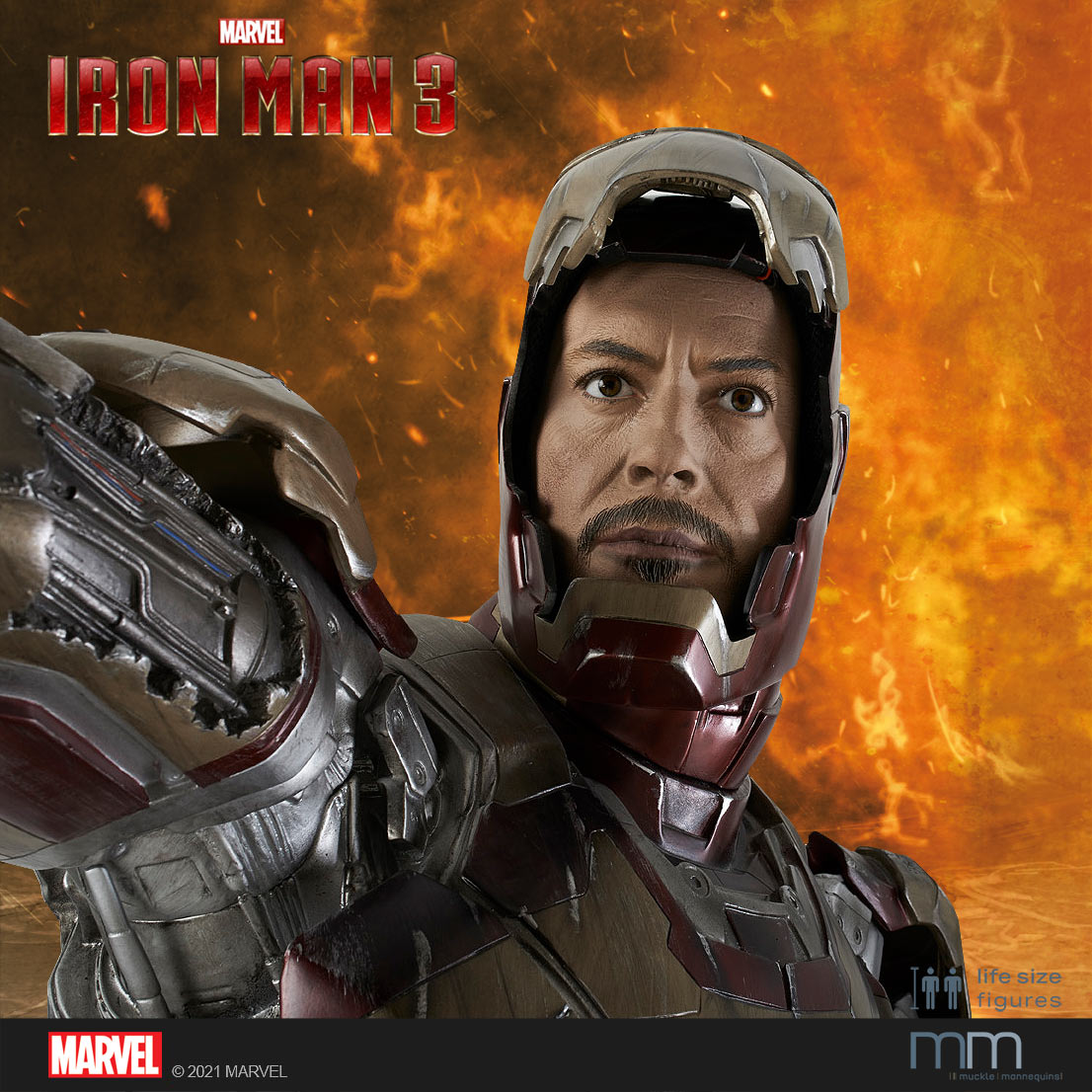 IRON MAN 3 BATTLE VERSION — SOLD OUT —
Bitte sende uns eine Nachricht zu diesem Produkt. Please send us a message regarding this product:
Life-Size Figure
SCALE 1:1 / 179 CM
Ironman Battle Version - Ironman 3
Here comes the star of all Ironman blockbusters. In "Ironman 3" the superhero not only faces a new enemy, but also old threats from the past. We show Tony Stark with armor drawn from his battles in the "Battle Version". In this limited edition, the actor has numerous Battle tracks and is equipped with special LED spots.
The unique, life-size Ironman 3 was created based on original images from the film and modeled in great detail. Ready to fight for the good, we show the hero in an open pose and with raised hands, which additionally supports the visualization of his special powers. A special detail is the removable visor of the 3D figure. Underneath, the detailed resin-made face of the actor emerges. Acrylic eyes are used to achieve a particularly lifelike look. The entire figure as well as the adapted base are made of durable fiberglass and all parts, including the material structures, are painted by hand.
MARVEL © ️(s21)
Figure including LED lighting: eyes, hands, chest
Base without LED lighting
Additional Details and Measurements
Material

Figure
Height without Base
Height with Base
Depth of Figure
Width of Figure

Fiberglass


168 cm
179 cm
90 cm
97 cm

Base
Depth
Width
Height

LED lighting
Figure: eyes, hands, chest
Base


53 cm
171 cm
11 cm


included
none

SKU No. Figure

IR-3-battlefield