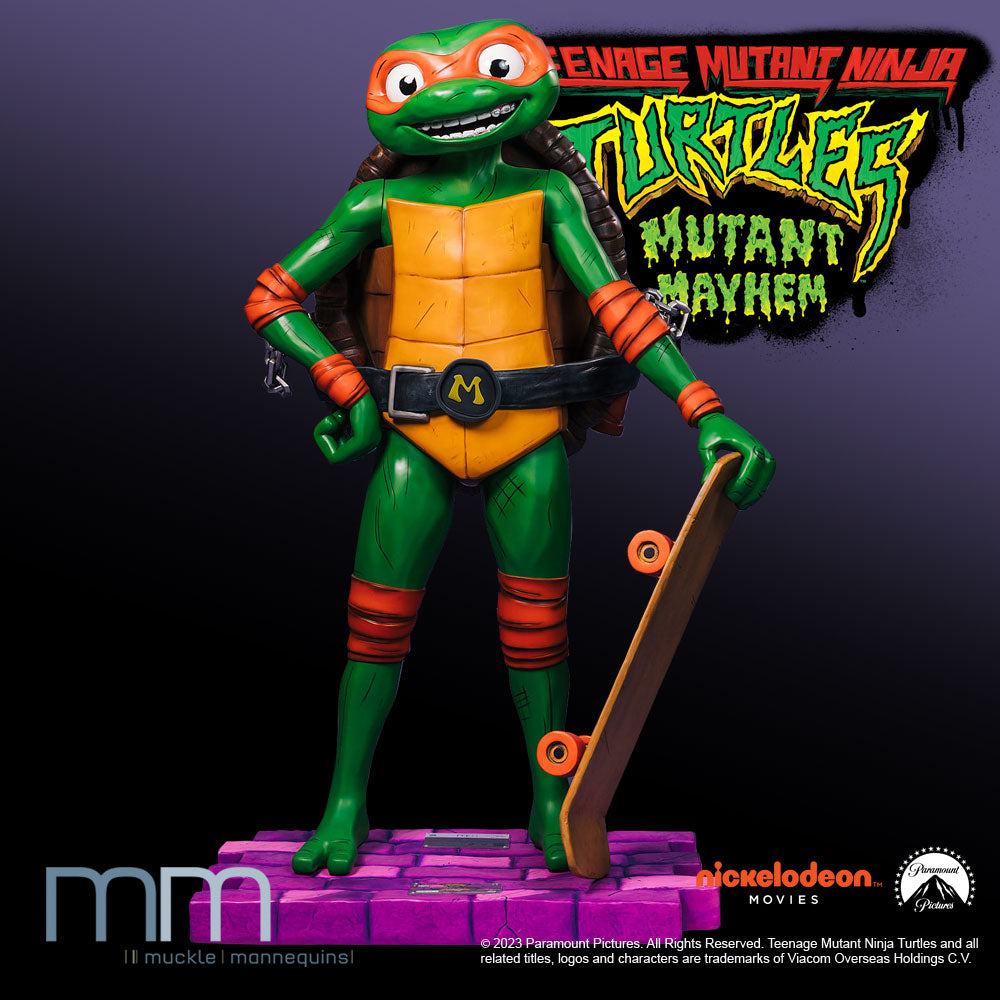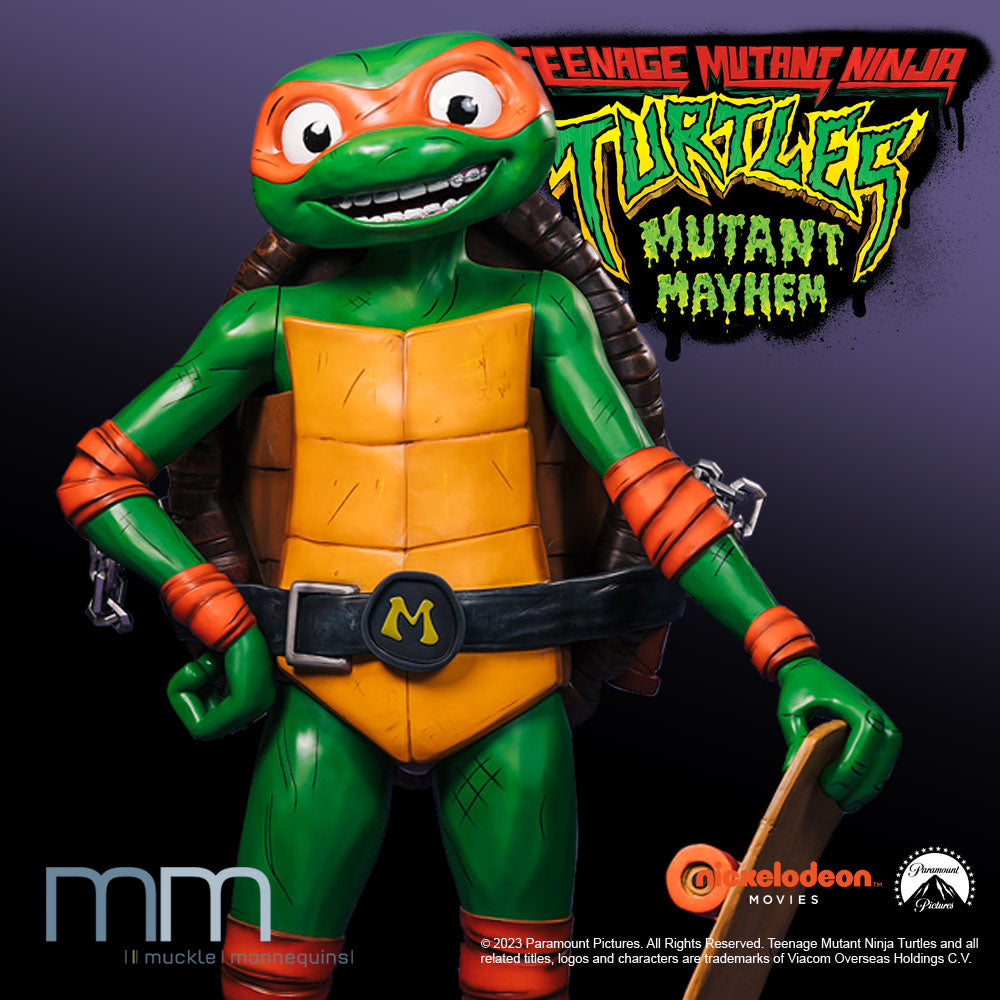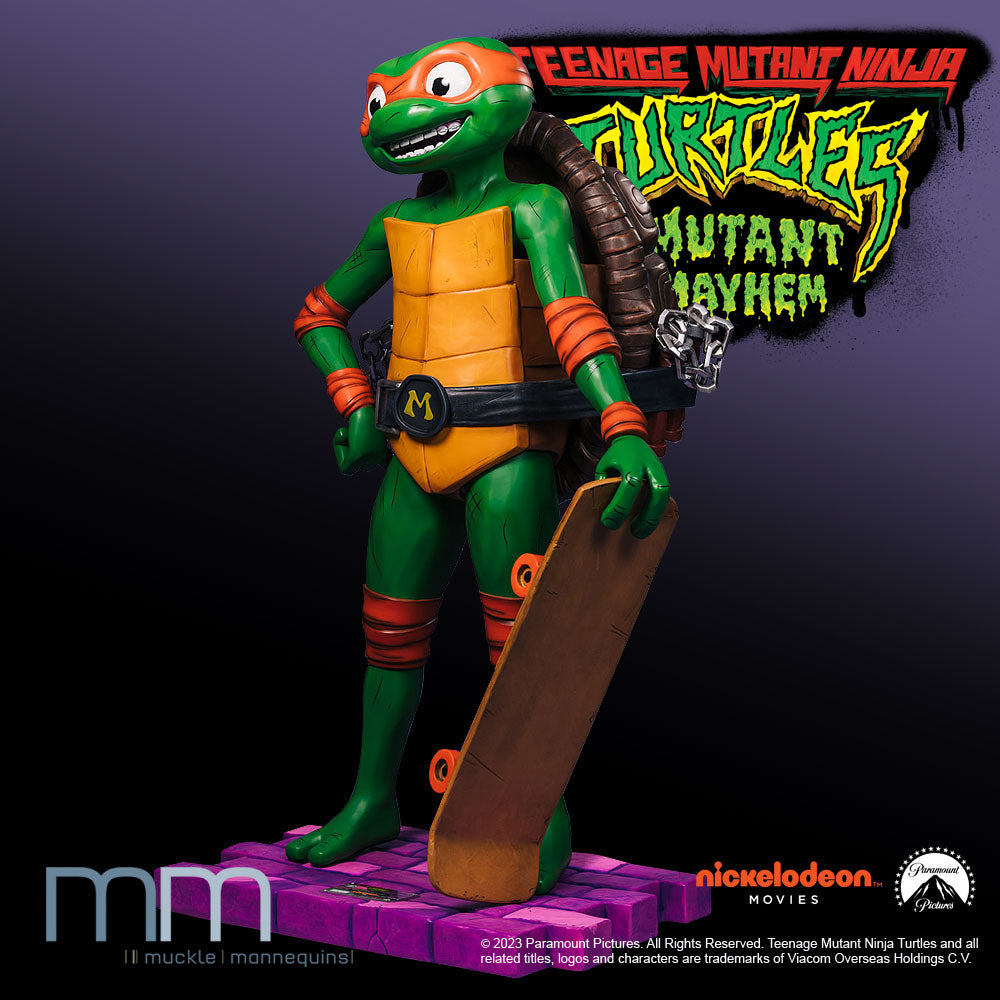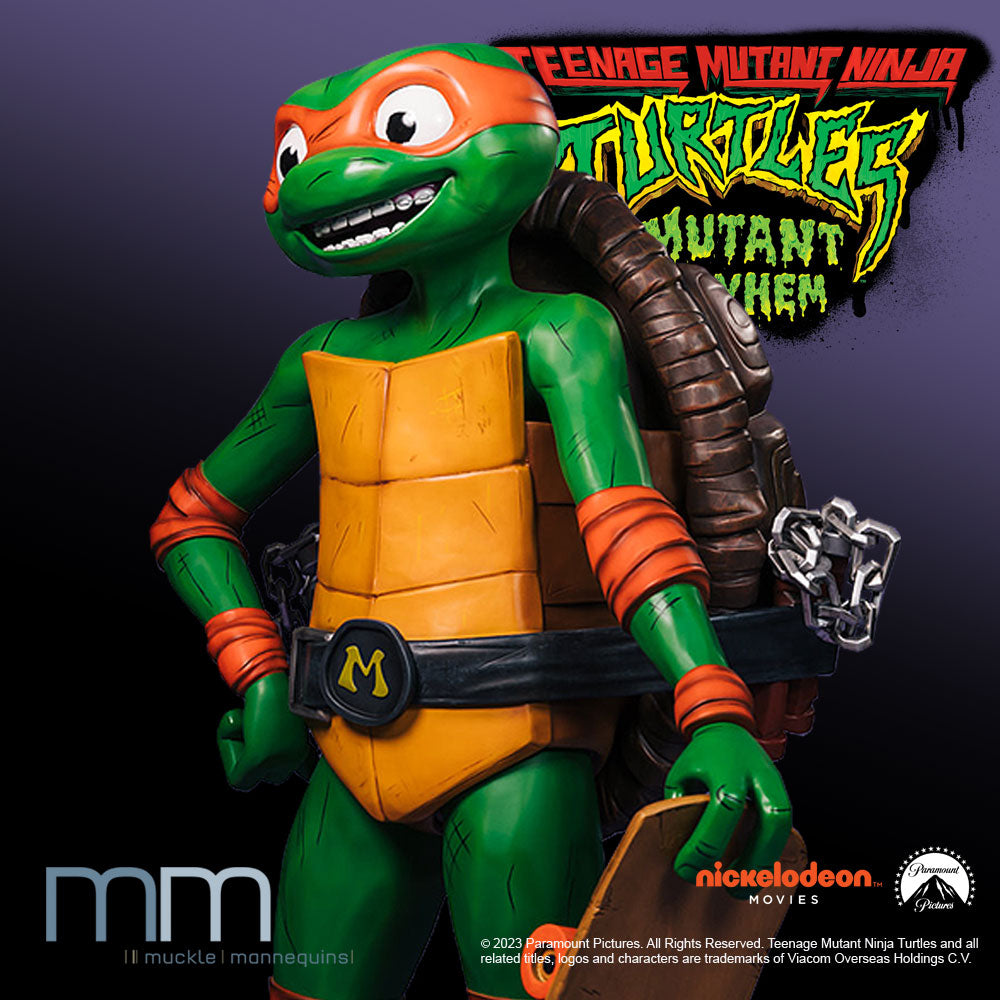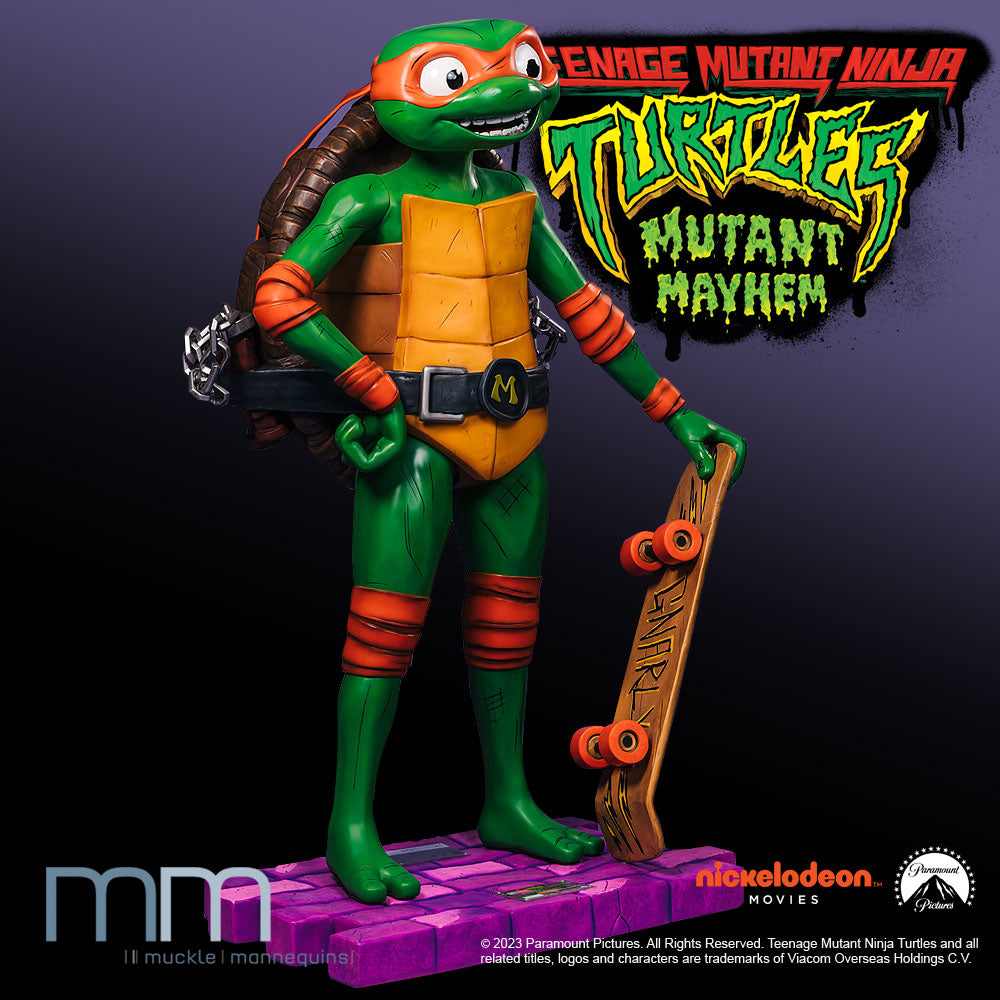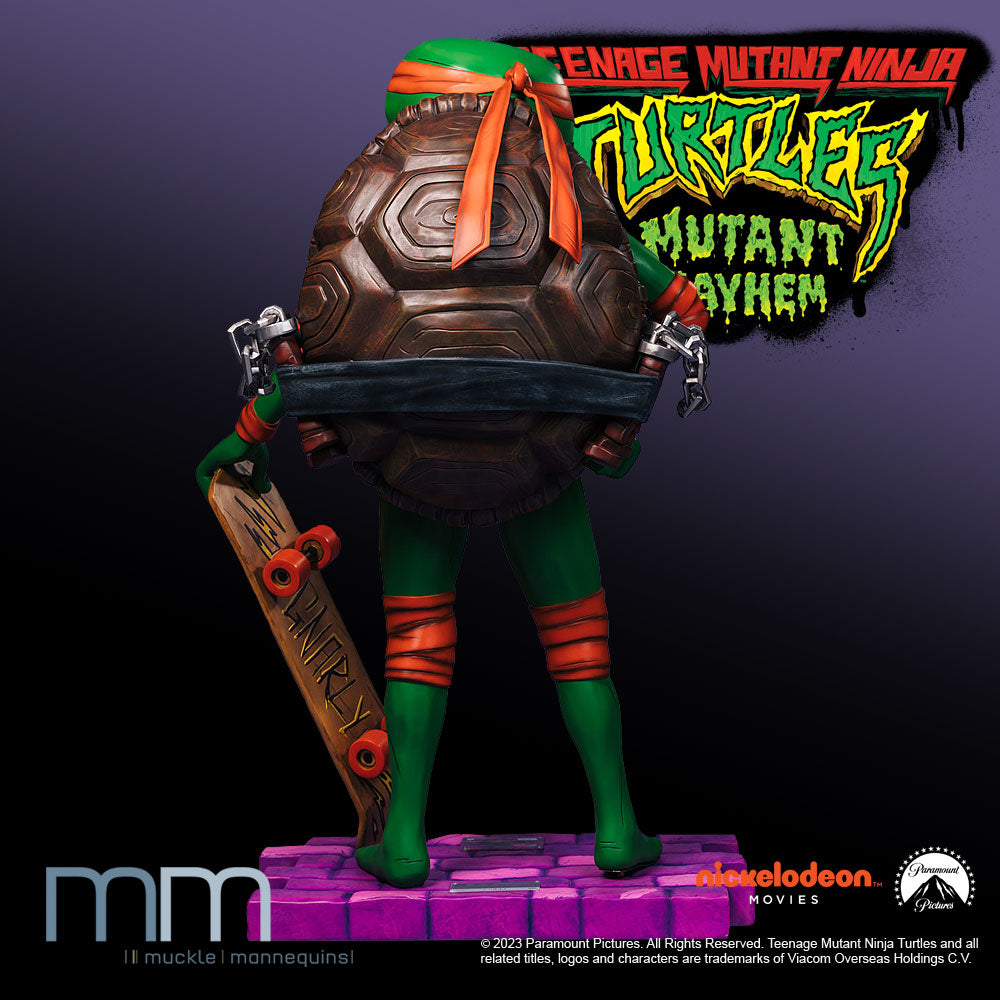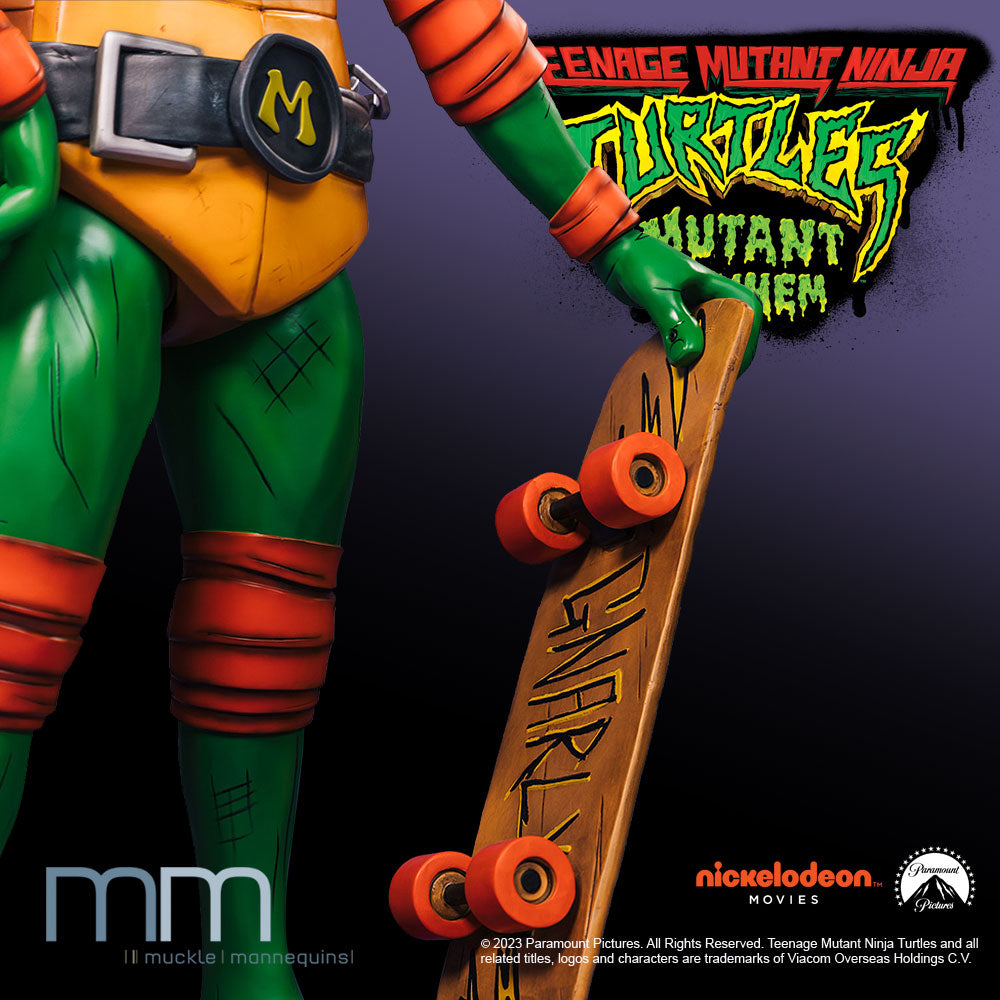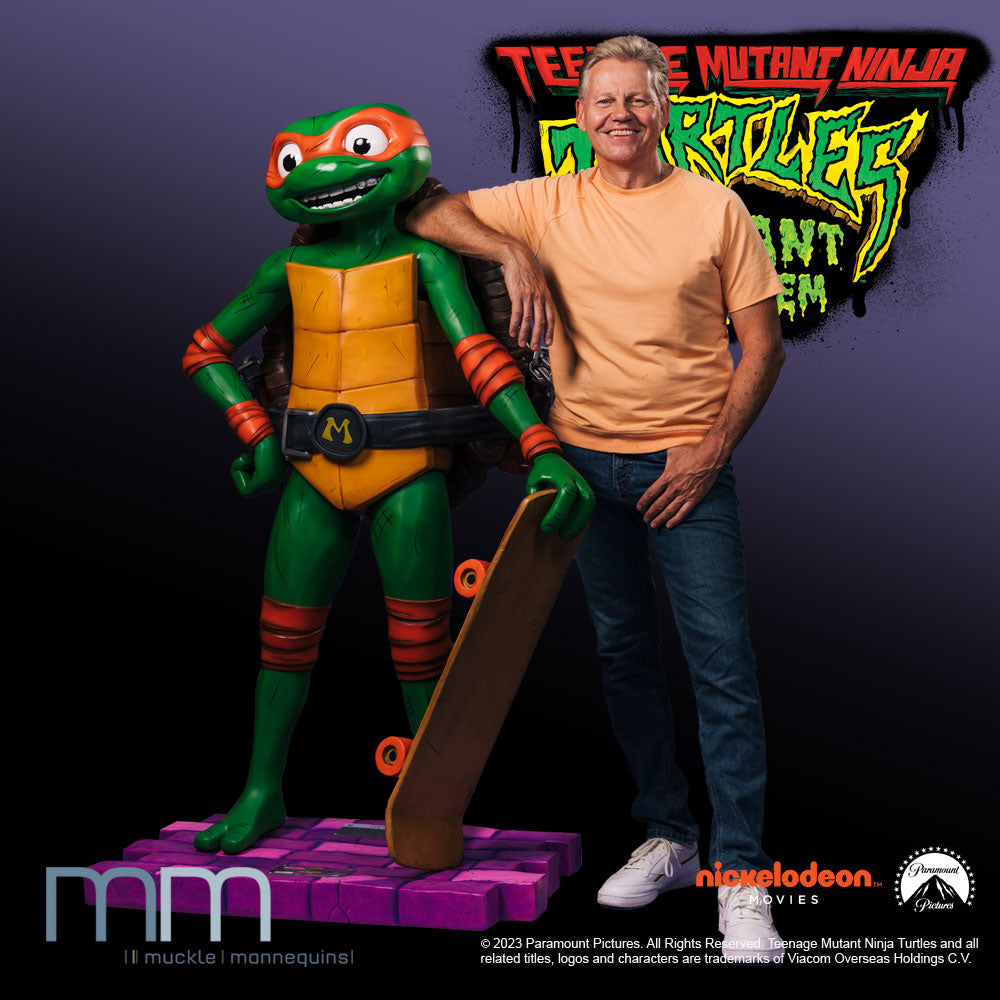 Bitte sende uns eine Nachricht zu diesem Produkt. Please send us a message regarding this product:
Life-Size Statue TEENAGE MUTANT NINJA TURTLE
SCALE 1:1 / 162 CM
This Teenage Mutant Ninja Turtle Life-Size Statue, measuring 162cm tall, features Michelangelo. Mickey wears orange bandanas is the youngest and happiest among the Turtle brothers. His funny sayings and nonsense often ease tricky situations. He sees the ninja life as fun and games and stands out because of his large skateboard. Michelangelo's main weapons are two nunchucks.
©2023 Paramount Pictures. All Rights Reserved.
Teenage Mutant Ninja Turtles and all related titles,
logos and characters are trademarks of Viacom Overseas Holdings C.V.


Additional Details and Measurements
Material

Figure
Height with Base
Height Figure

Fiberglass, Polyresin


162 cm
154 cm

Base
Width
Depth
Height

94 cm
56 cm


8 cm

SKU No. Figure

MI-NTMM-1