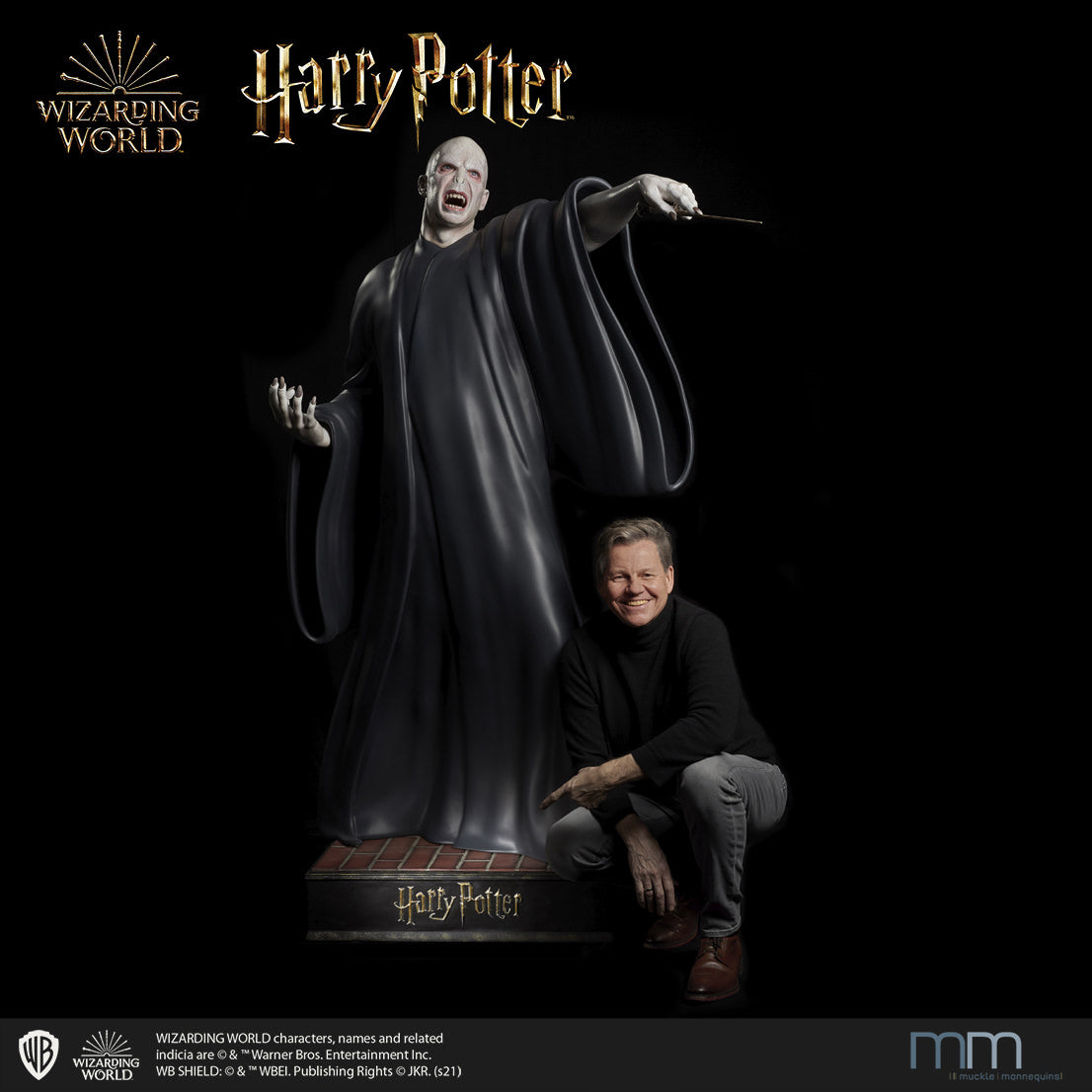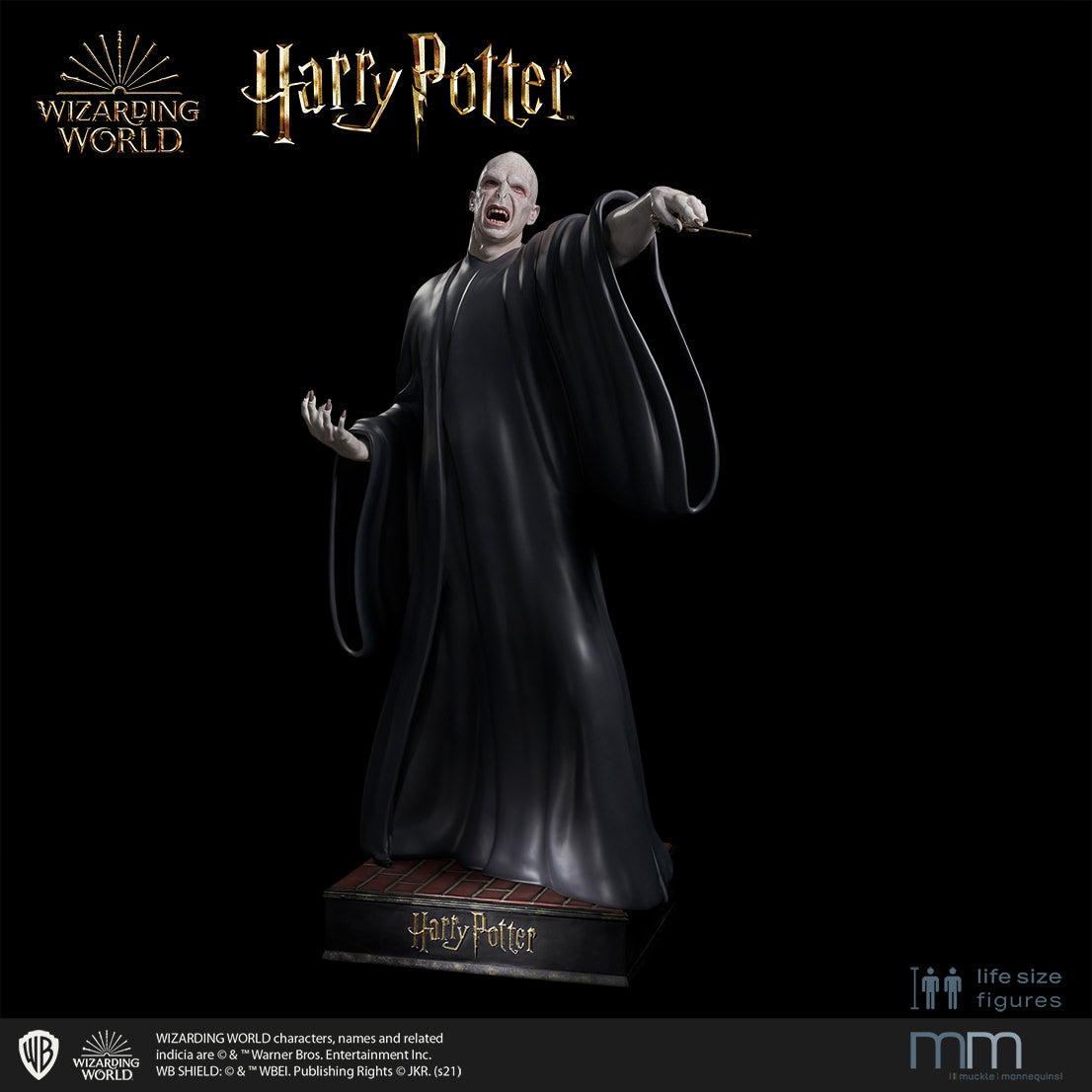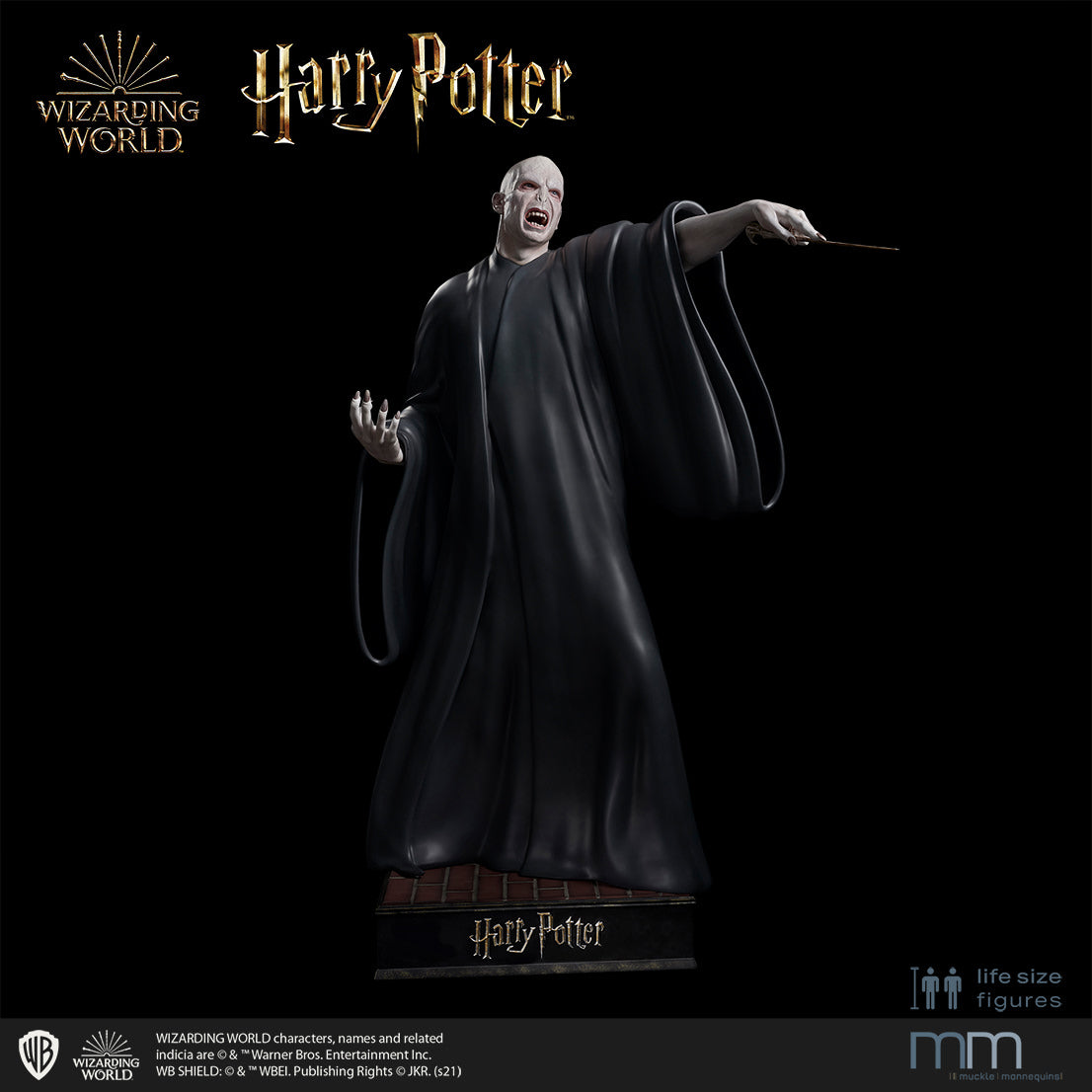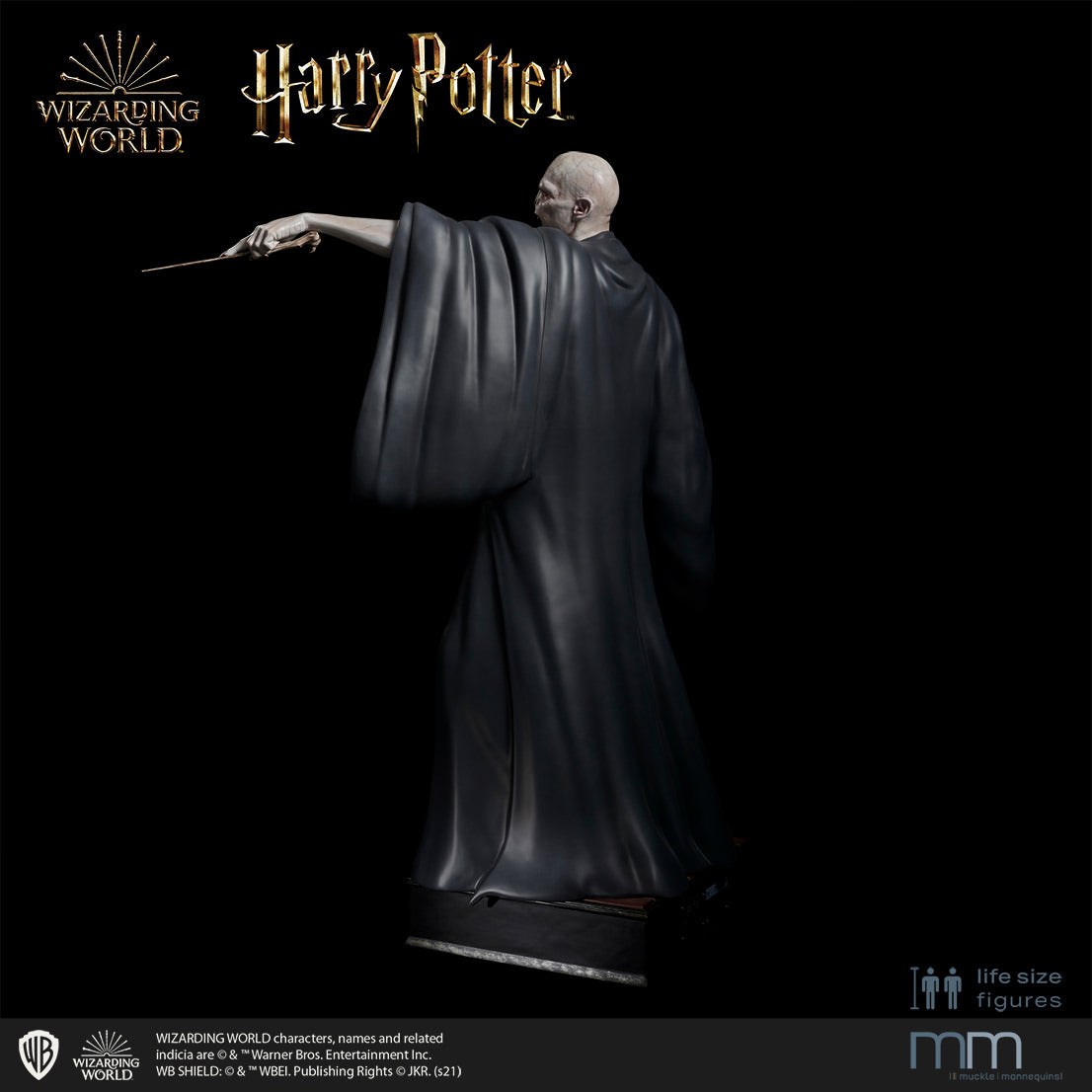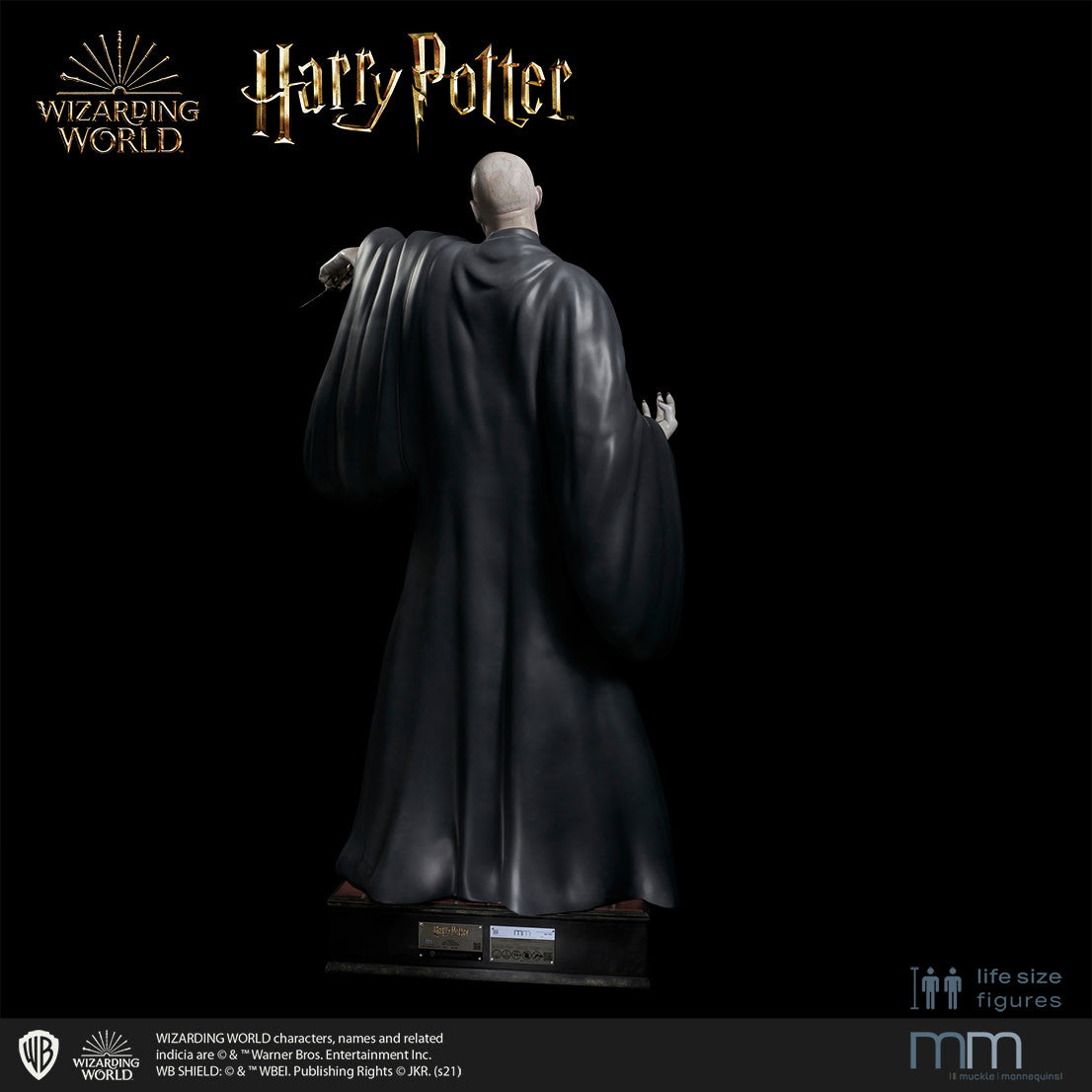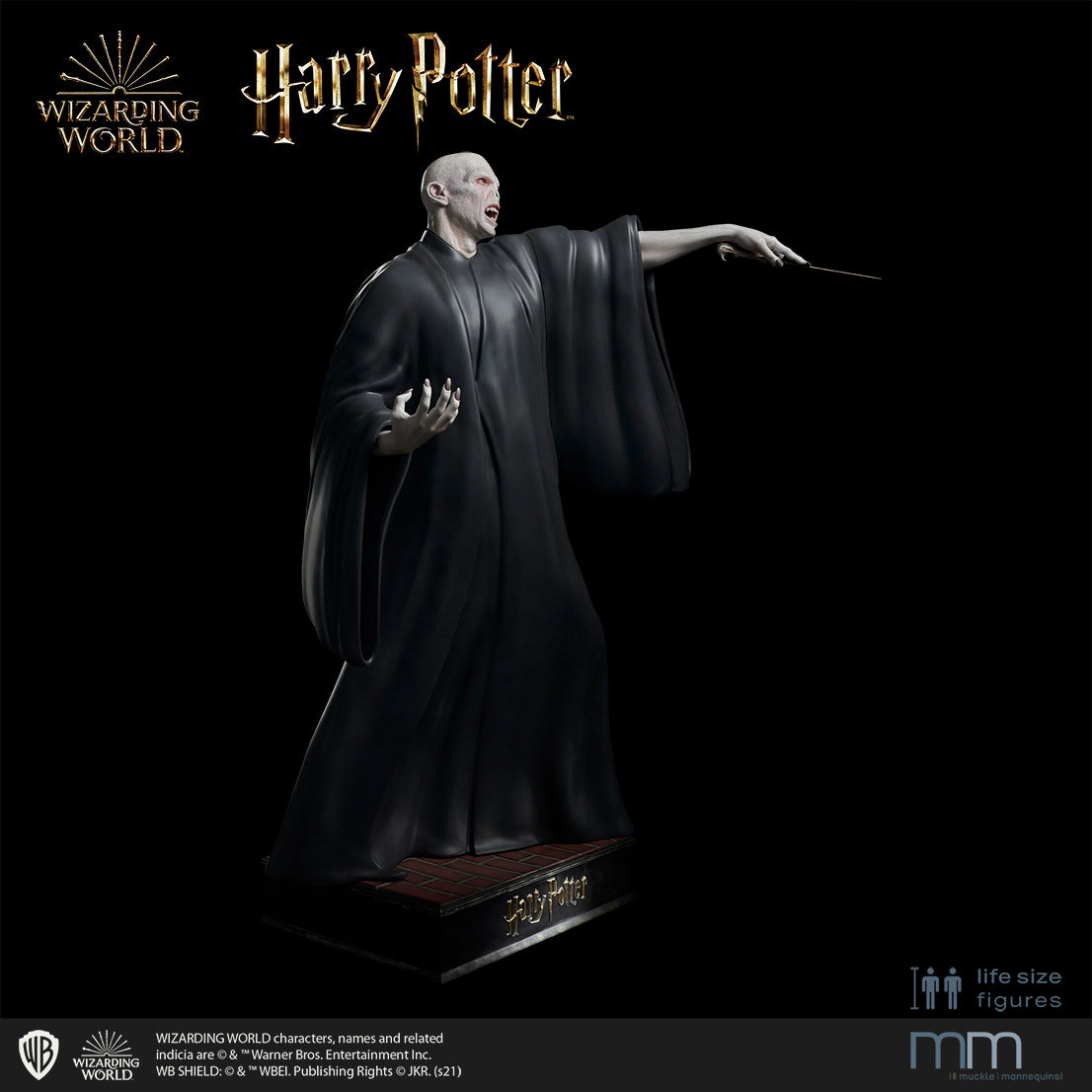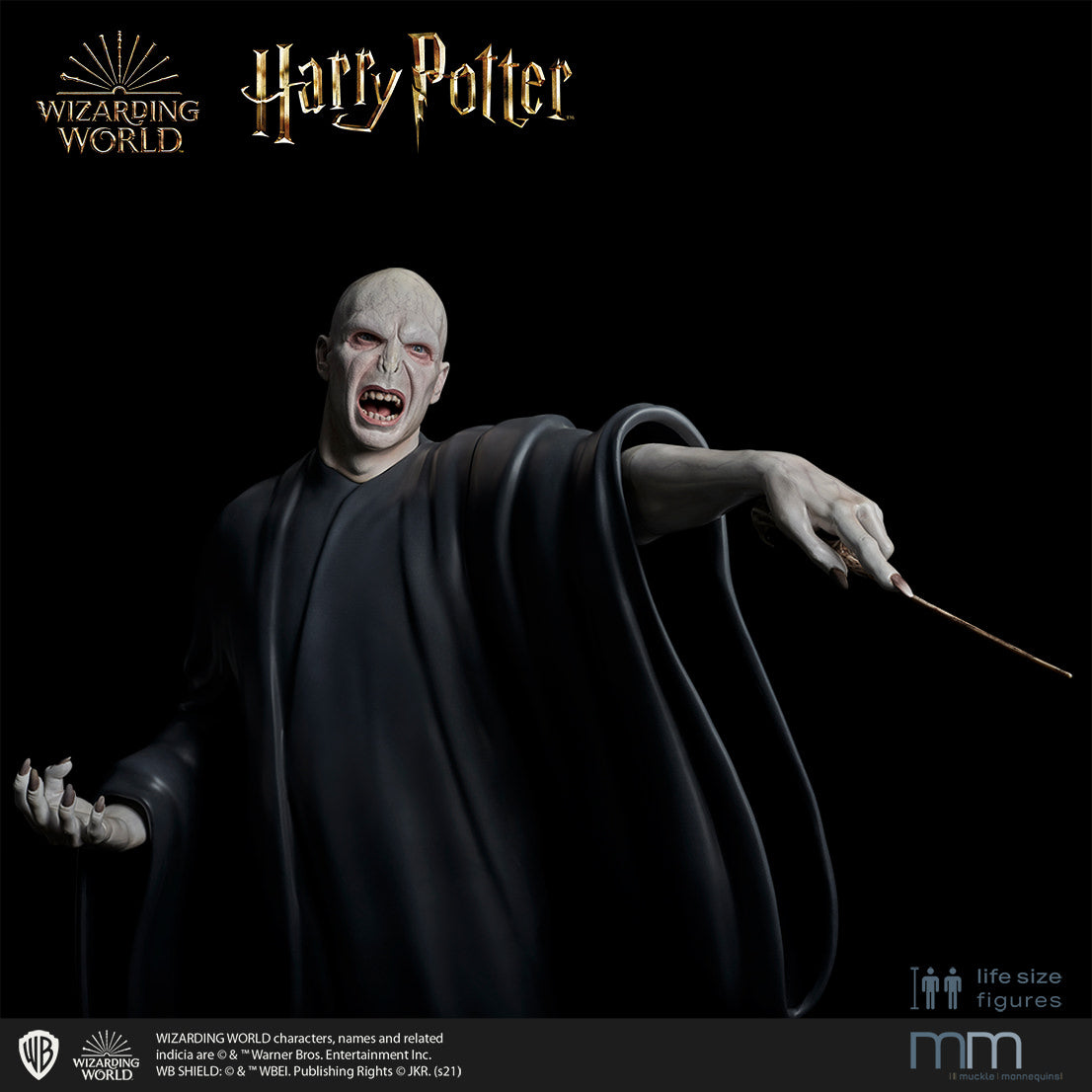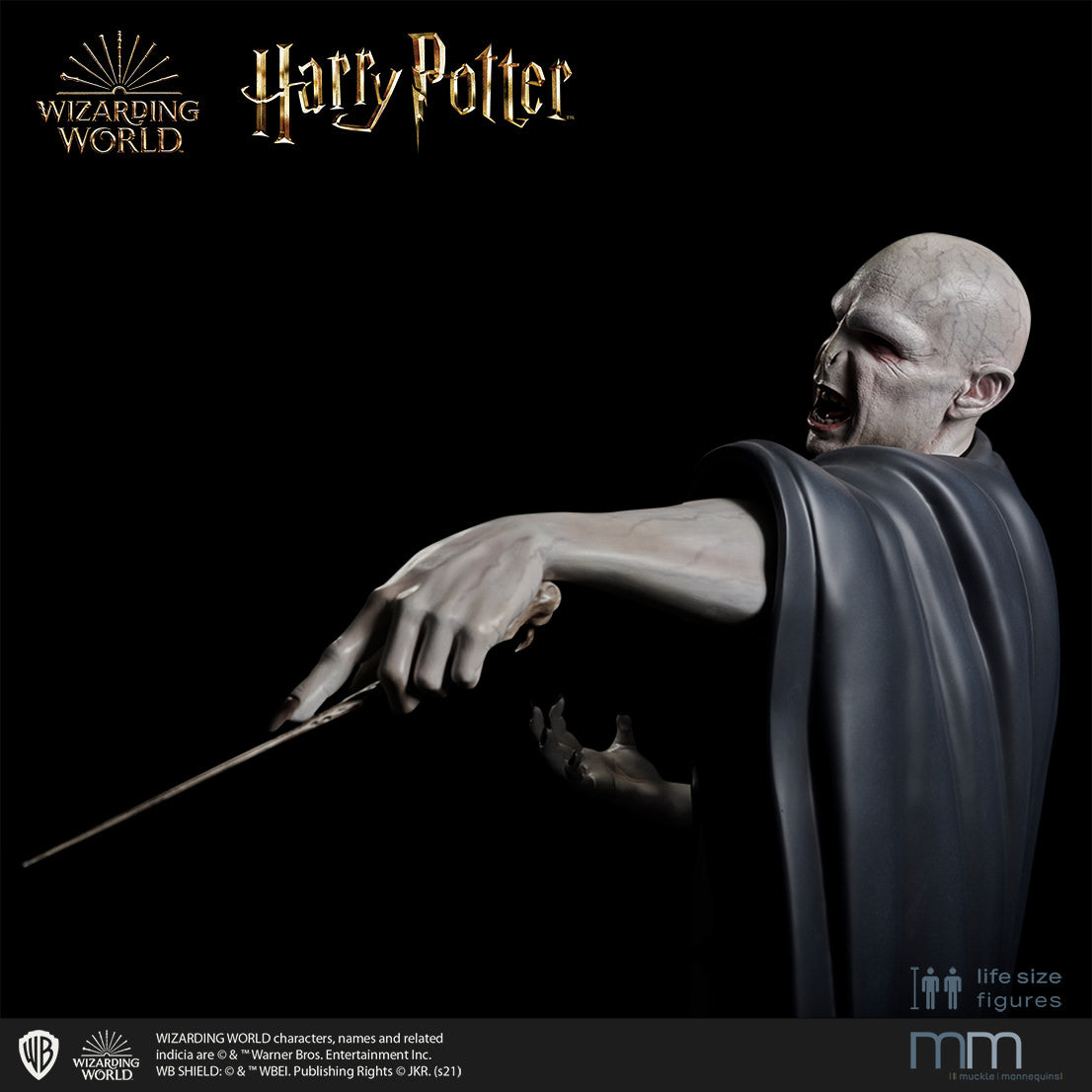 Bitte sende uns eine Nachricht zu diesem Produkt. Please send us a message regarding this product:
Price includes VAT / plus shipping costs
Life-Size Figure
SCALE 1:1 / 211 CM
Harry Potter and the Deathly Hallows - Part 2
He has many names: Tom Riddle, the one whose name cannot be mentioned, or simply Lord Voldemort. It is hands down the greatest villain in the Harry Potter universe. His goal of defeating death culminates in his final fight with the protagonist Harry Potter. We show Voldemort in the final competition, just before his attack. The tension of the scene is expressed by the wand pointed at Harry.

This world-wide unique and life-size Lord Voldemort figure was created based on original images from the films and modeled in great detail. The black, flowing robe and the dynamic posture of the figure reflect the drama of the last Harry Potter film in a lifelike manner. The entire figure as well as the adapted base are made of durable fiberglass and all parts, including the material structures, are painted by hand. We use special acrylic eyes to ensure that the figure looks real. Create your own collection with our life-like Harry Potter figure and the lovable house elf Dobby.
Get one of 444 limited Voldemort life-size figures now.
WIZARDING WORLD characters, names and related indicia are
©️ & ™️ Warner Bros. Entertainment Inc. WB SHIELD: ©️ & ™️ WBEI.
Publishing Rights ©️ JKR. (s21)
Additional Details and Measurements
Material

Figure
Height without Base
Height with Base
Depth of Figure
Width of Figure

Fiberglass


192 cm
211 cm
133 cm
120 cm

Base
Breite
Tiefe
Höhe


83 cm
69 cm
20 cm

SKU No. Figure

VM-HPDH-1