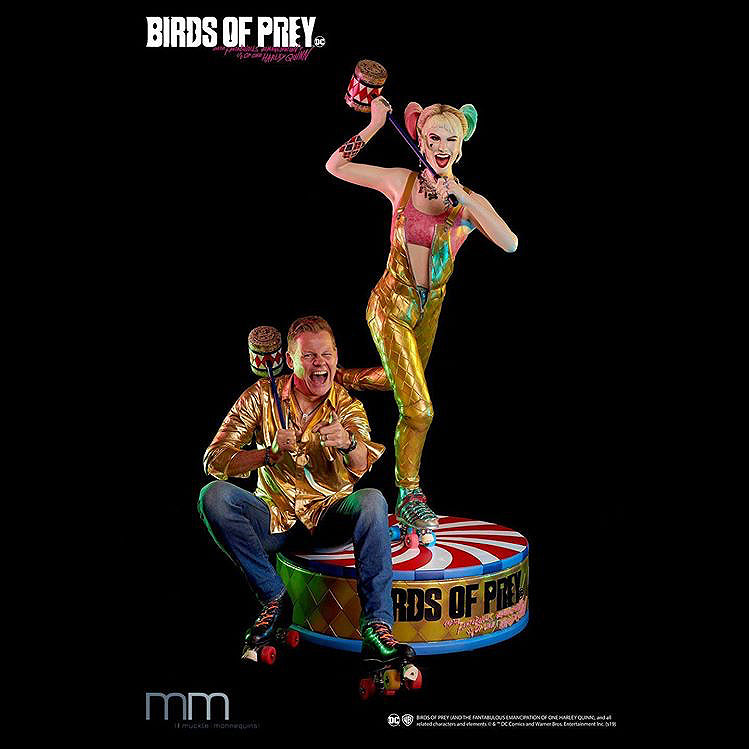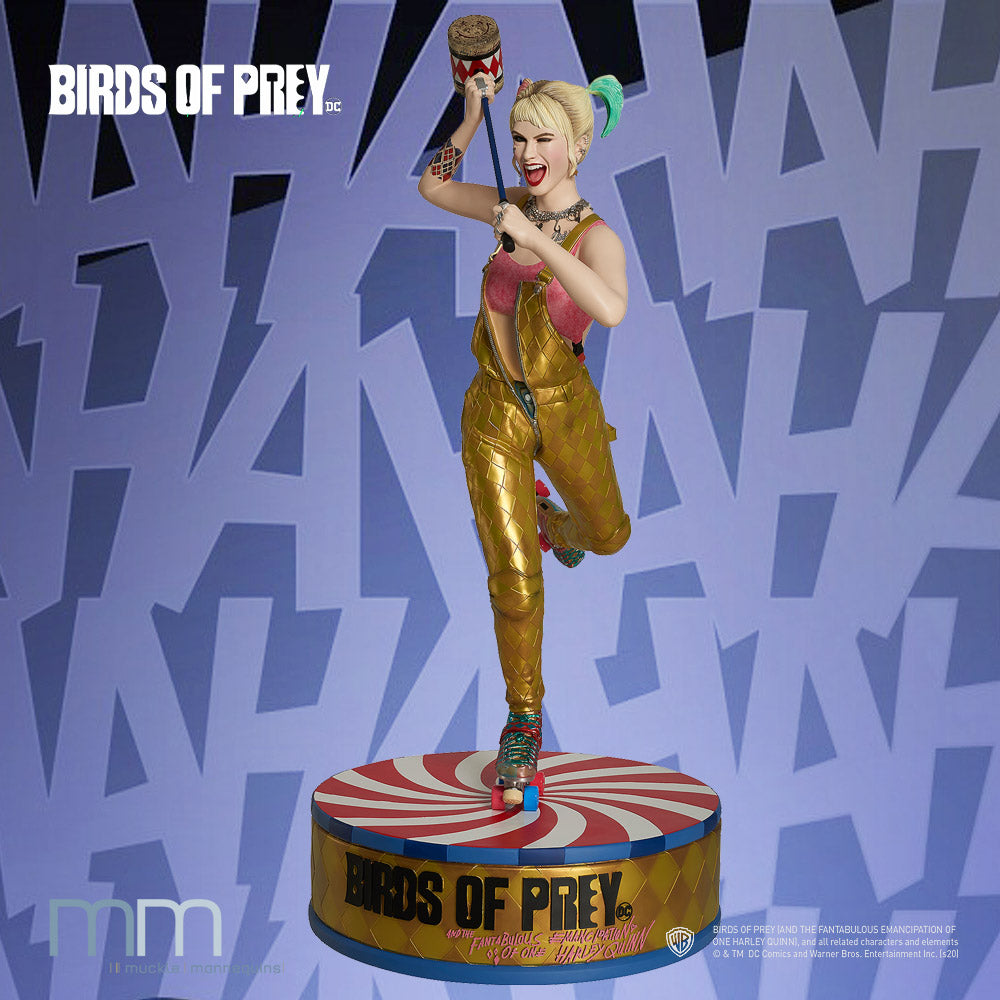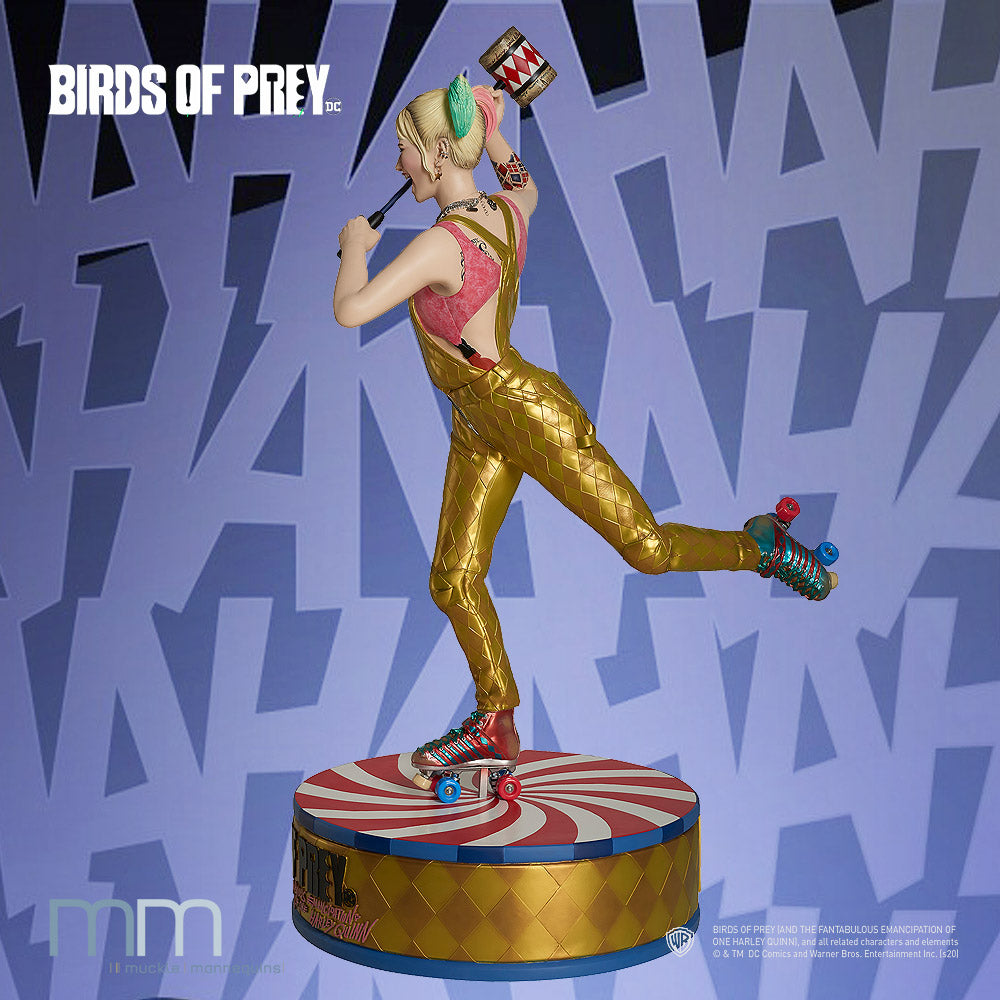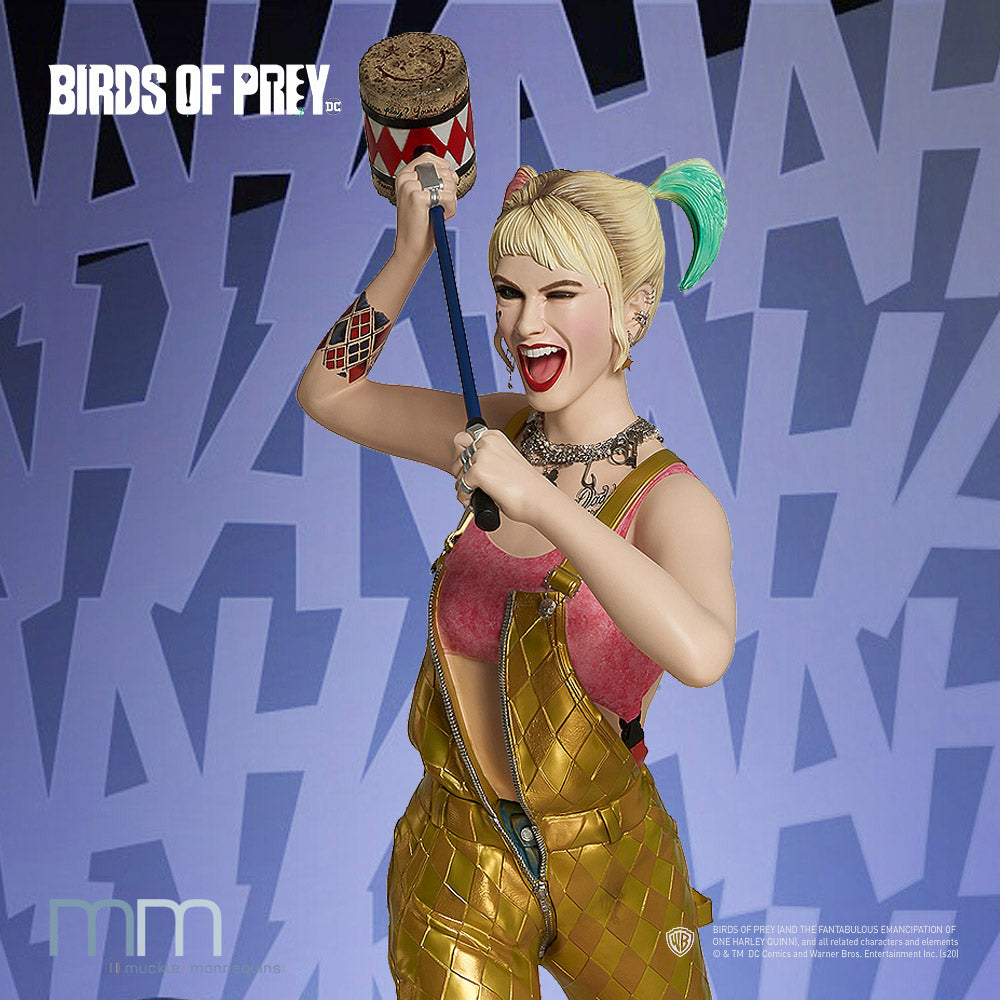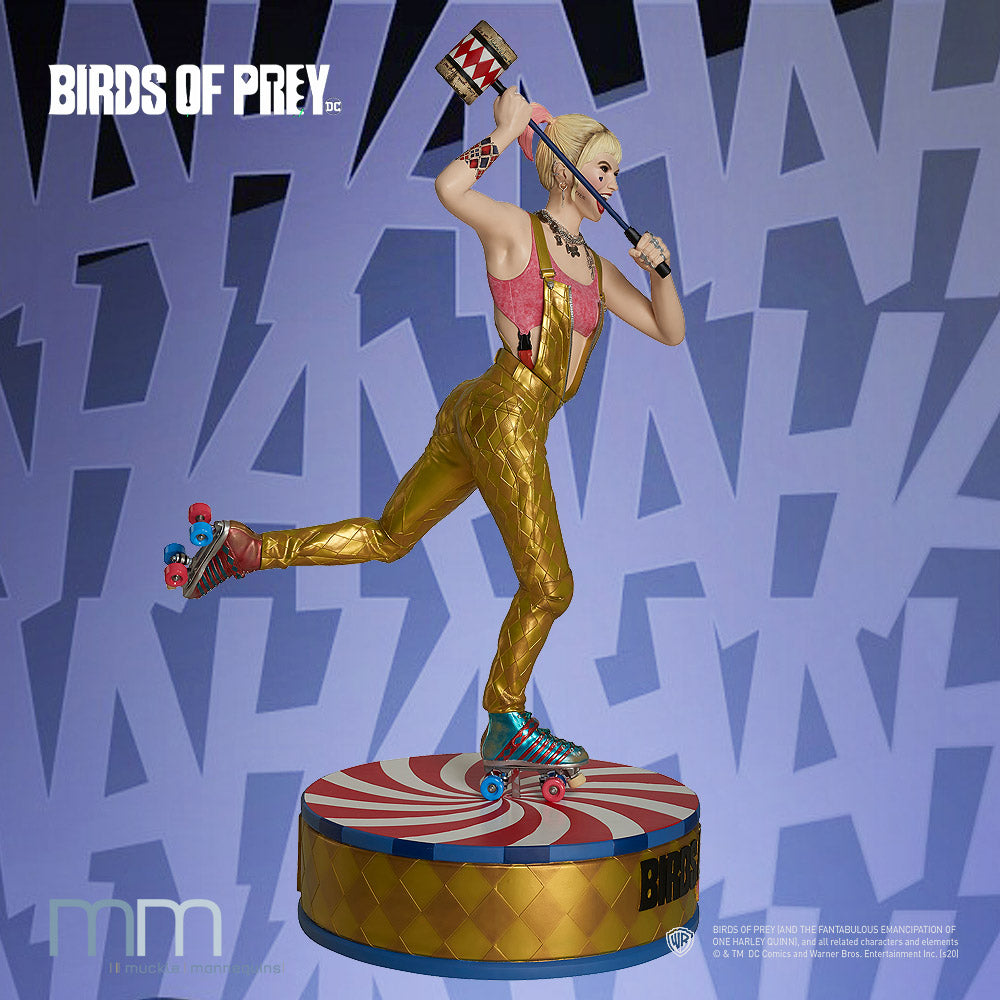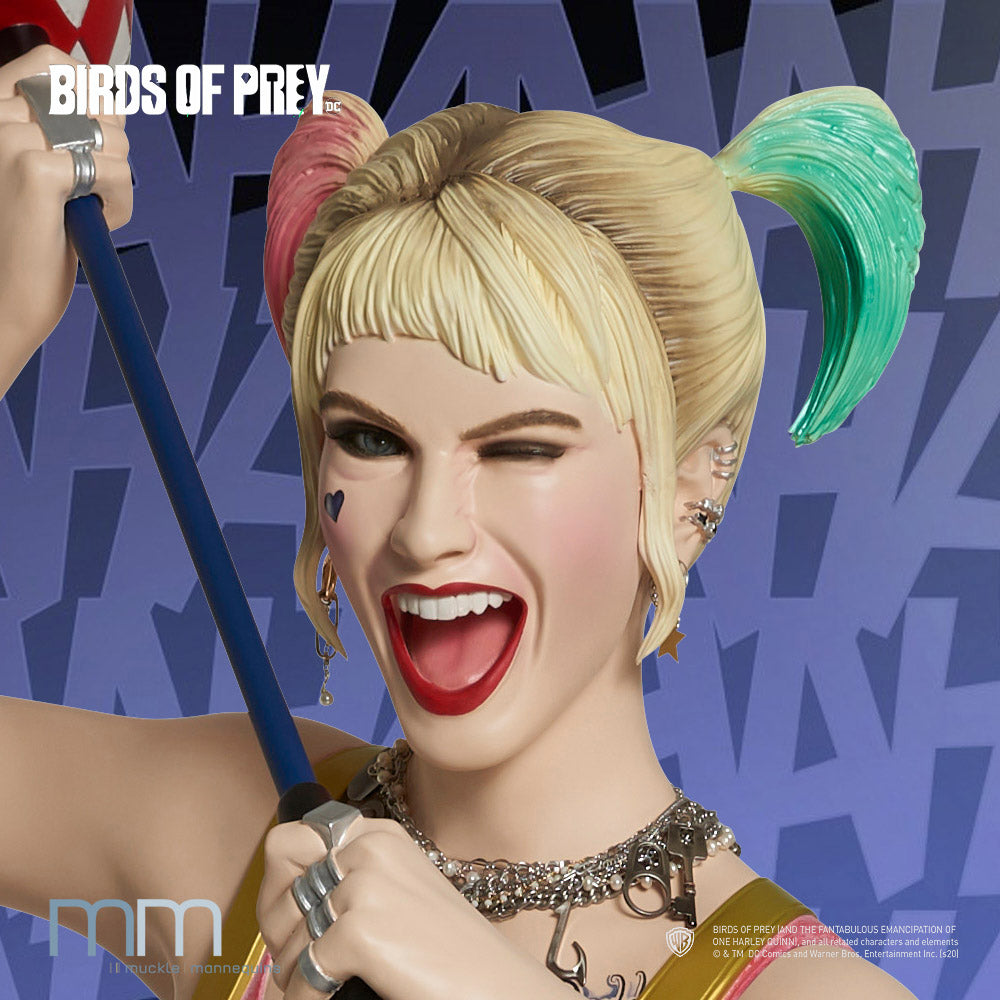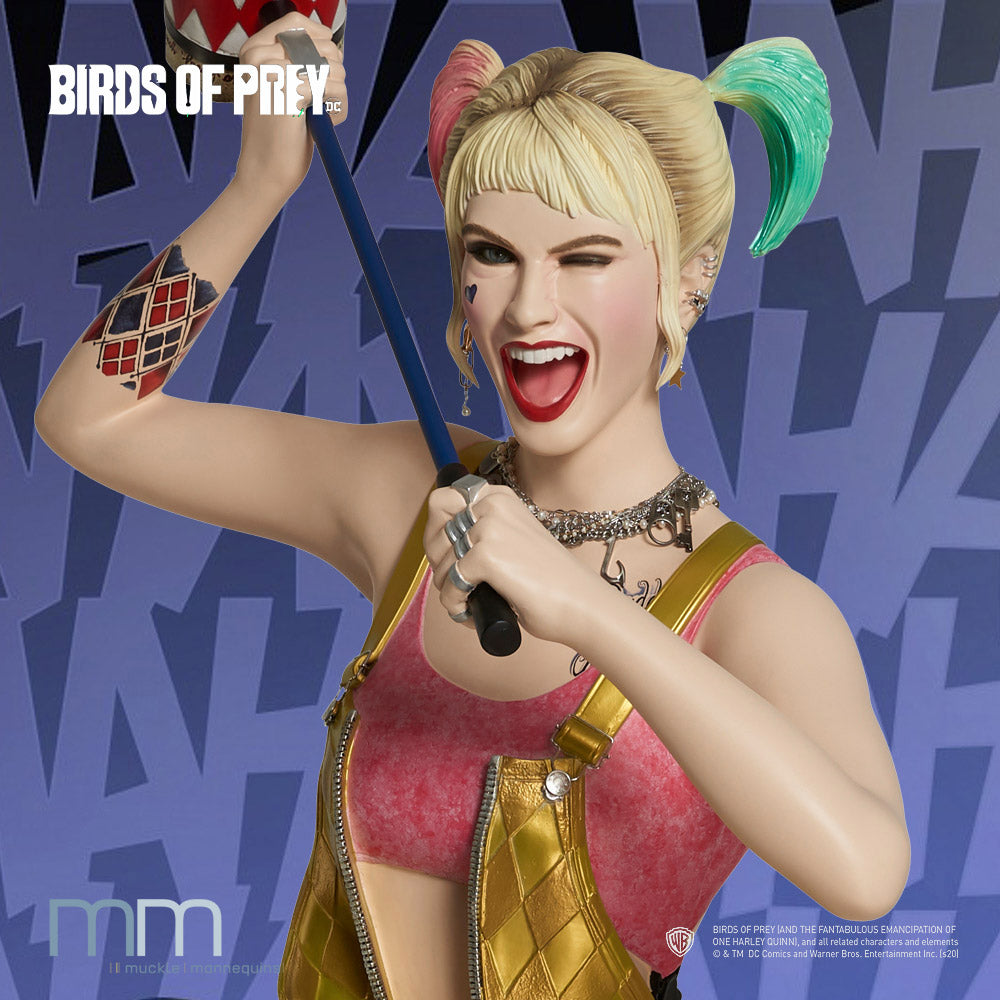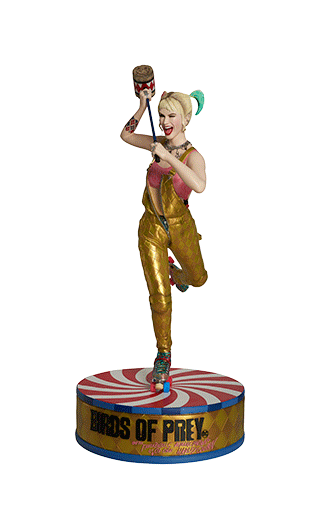 HARLEY QUINN | BIRDS OF PREY
Bitte sende uns eine Nachricht zu diesem Produkt. Please send us a message regarding this product:
Price includes VAT / plus shipping costs
Life size figure
SCALE 1: 1/219 CM
Client: TM & © DC Comics. WB SHIELD: TM & © Warner Bros. Entert. Inc. (s20)
This life-size figure was made for Warner Bros. for the promotion to start the movie in 2020.
Muckle Mannequins GmbH has acquired the license to manufacture and sell this figure.
Harley Quinn is a popular character from the DC world and is actually called Dr. Harleen Frances Quinzel. she is a former therapist who fell in love with her patient, the Joker, and "Harley QuinnShe is part of Task Force X. The figure is particularly lovingly designed. The gold-colored overall, the pink-colored top and the colorful roller skates are down to the smallest detail modeled. A height of 219 cm, the radiant smile and the two blonde braids make Harley Quinn to a phenomenon in every room.
Additional Details and Measurements
Figure
Height without base and hammer
Total height with base and hammer
Height without base until hammer
Depth figure

170 cm
219 cm
188 cm
137 cm
base
Diameter
Height

99 cm
31 cm
SKU No. Figure

HQ-BOP-1