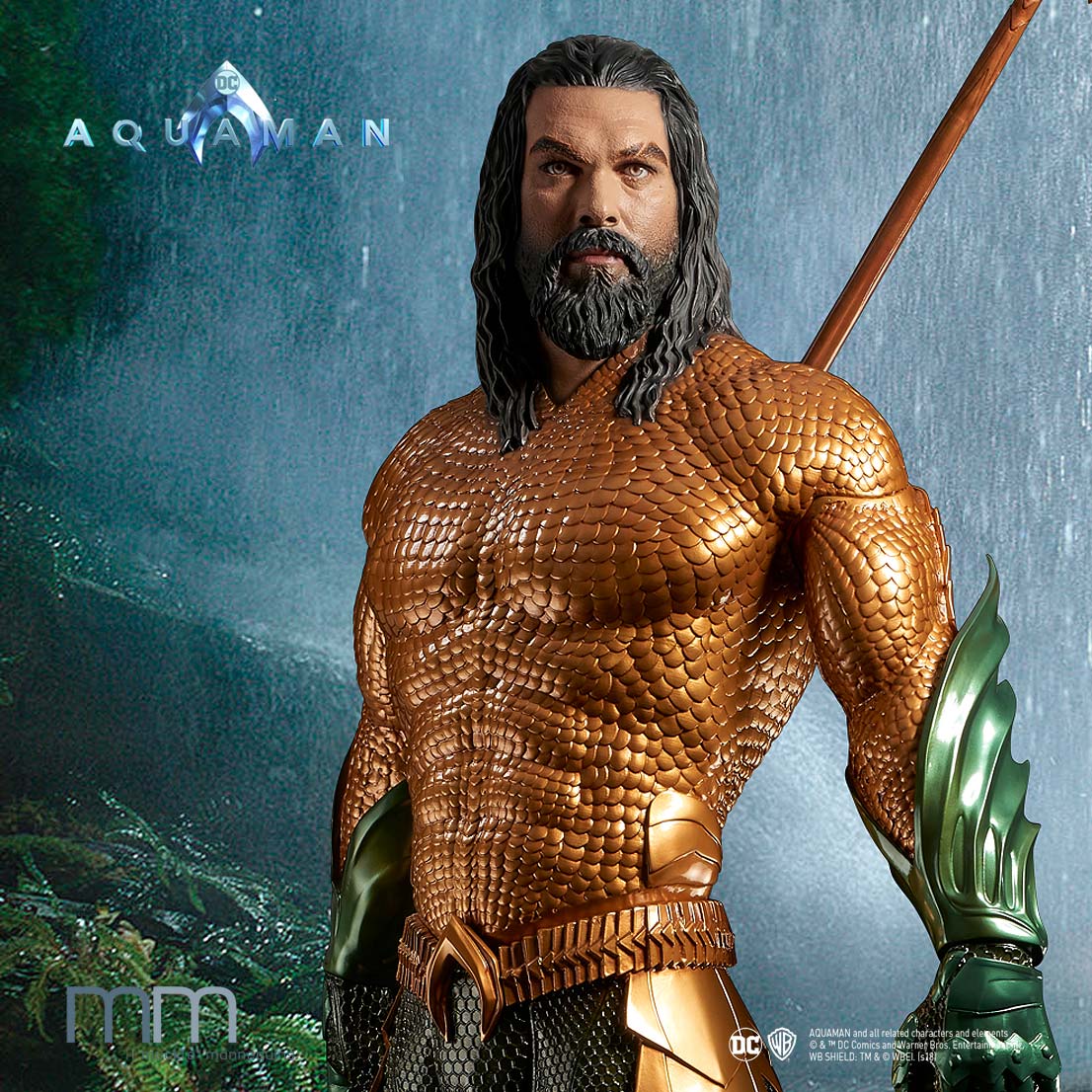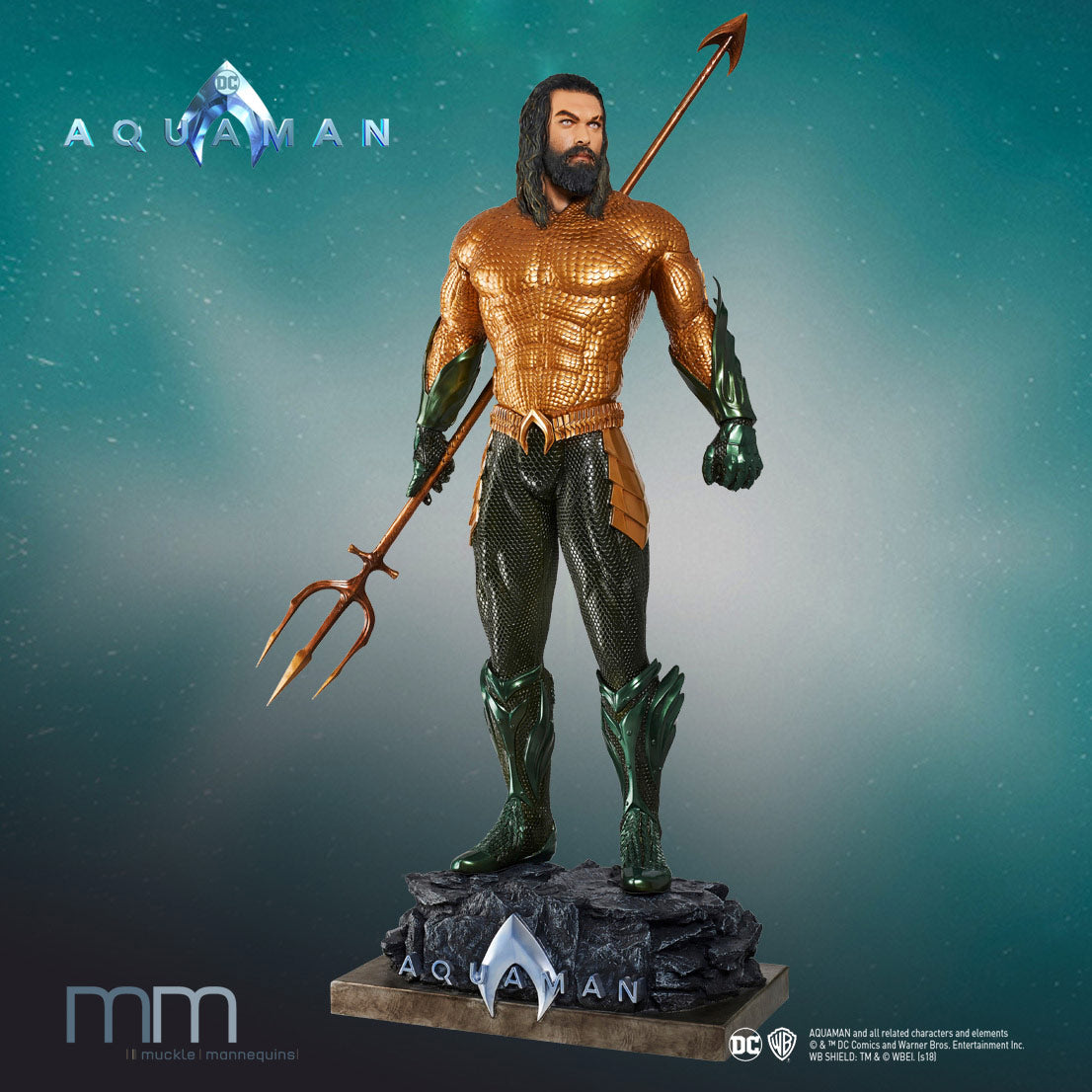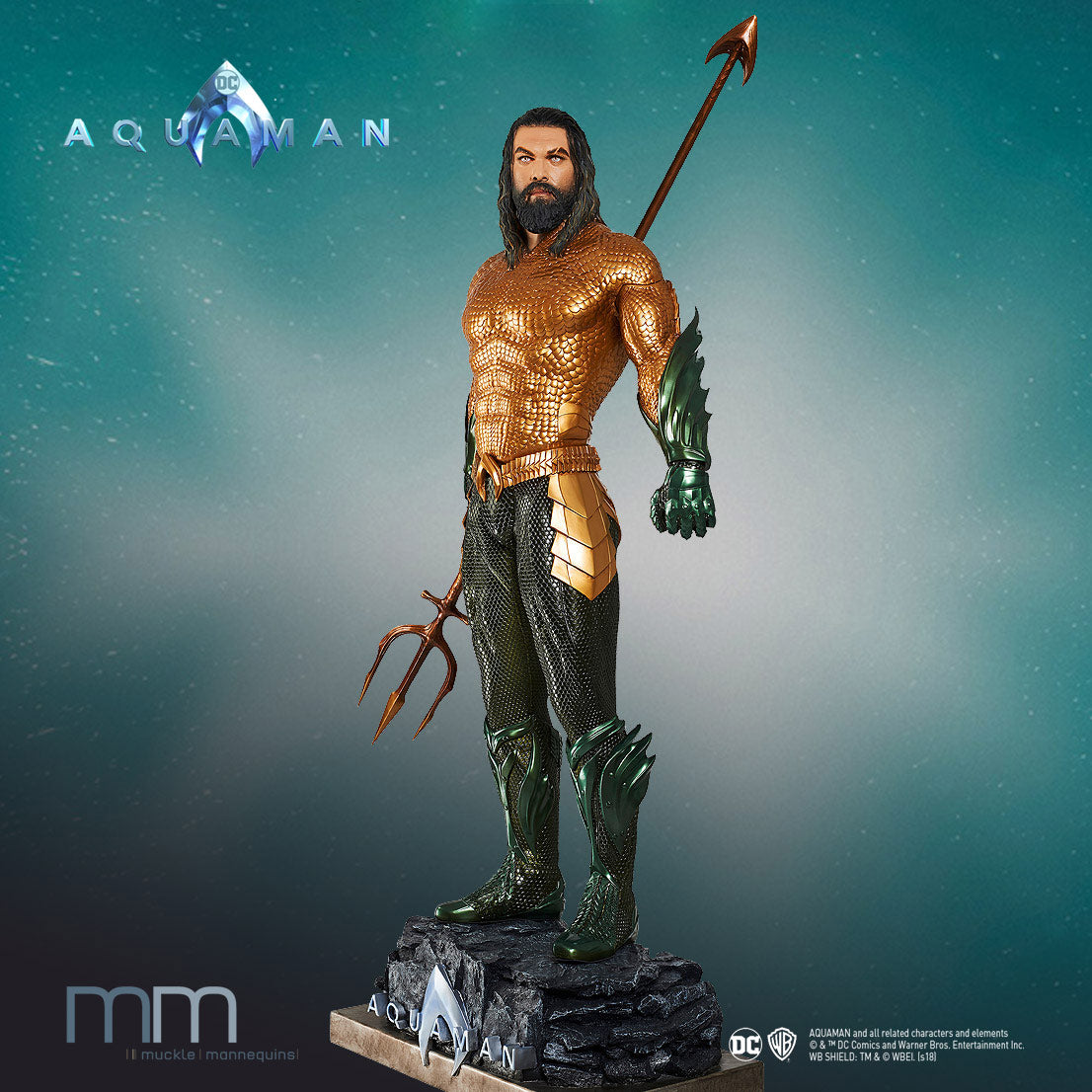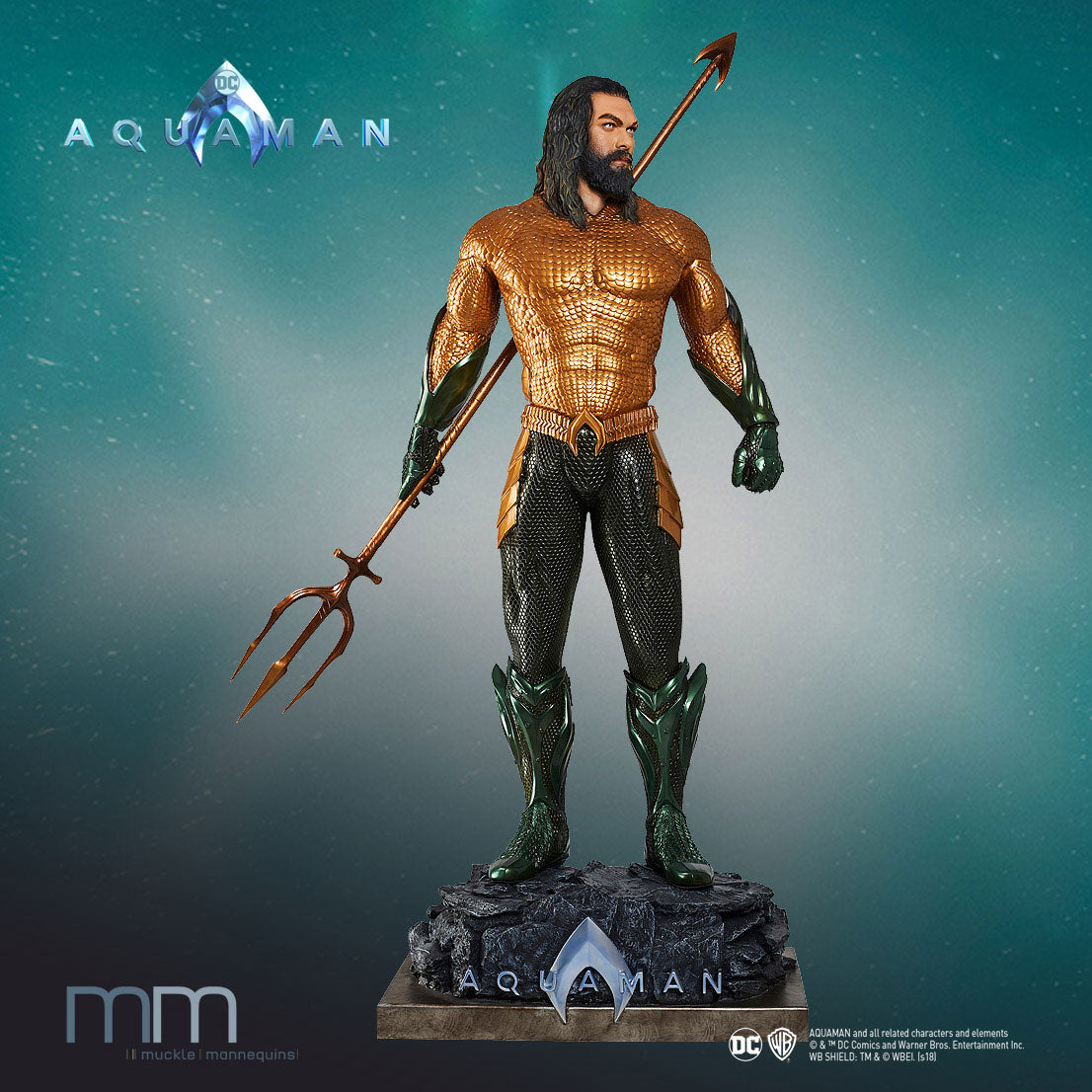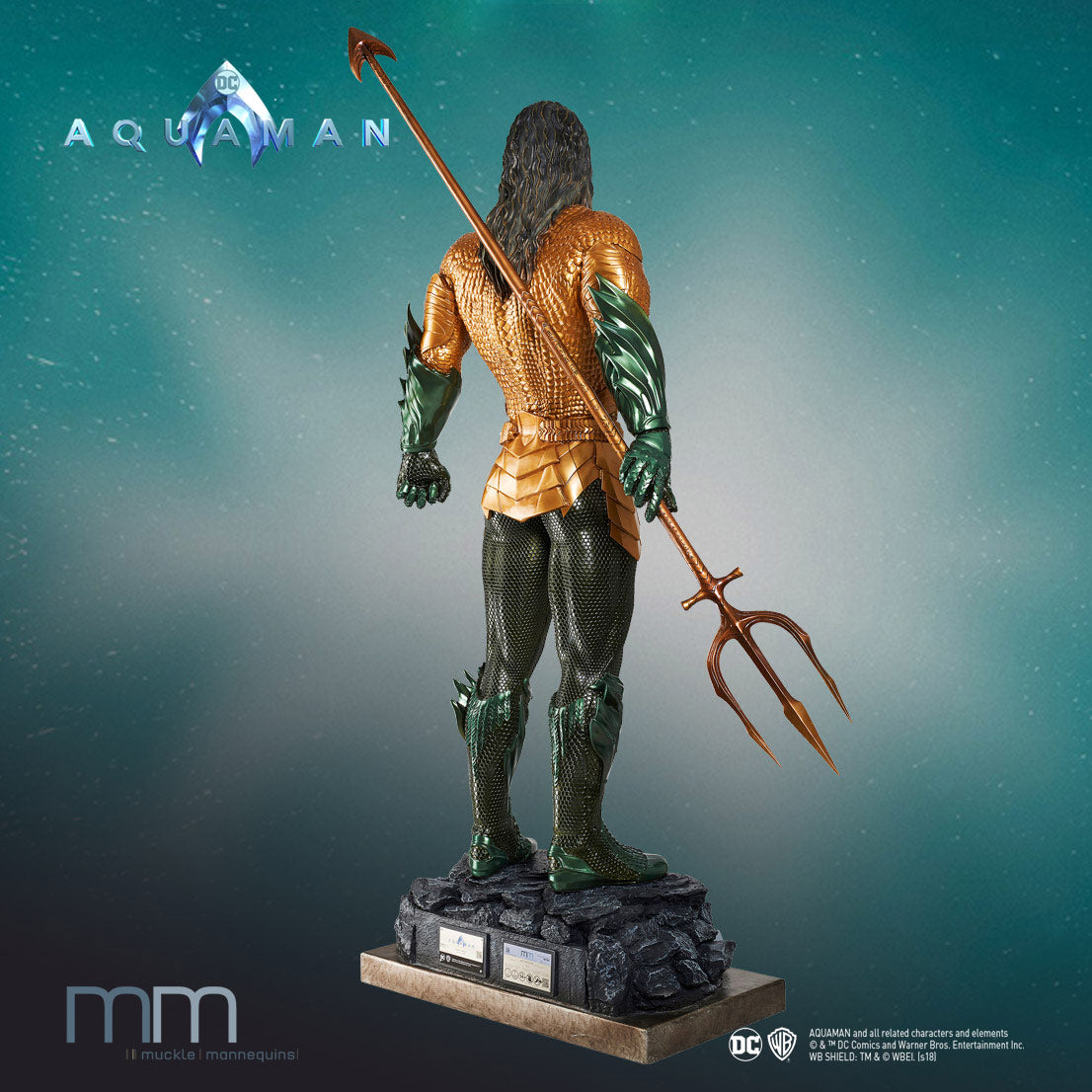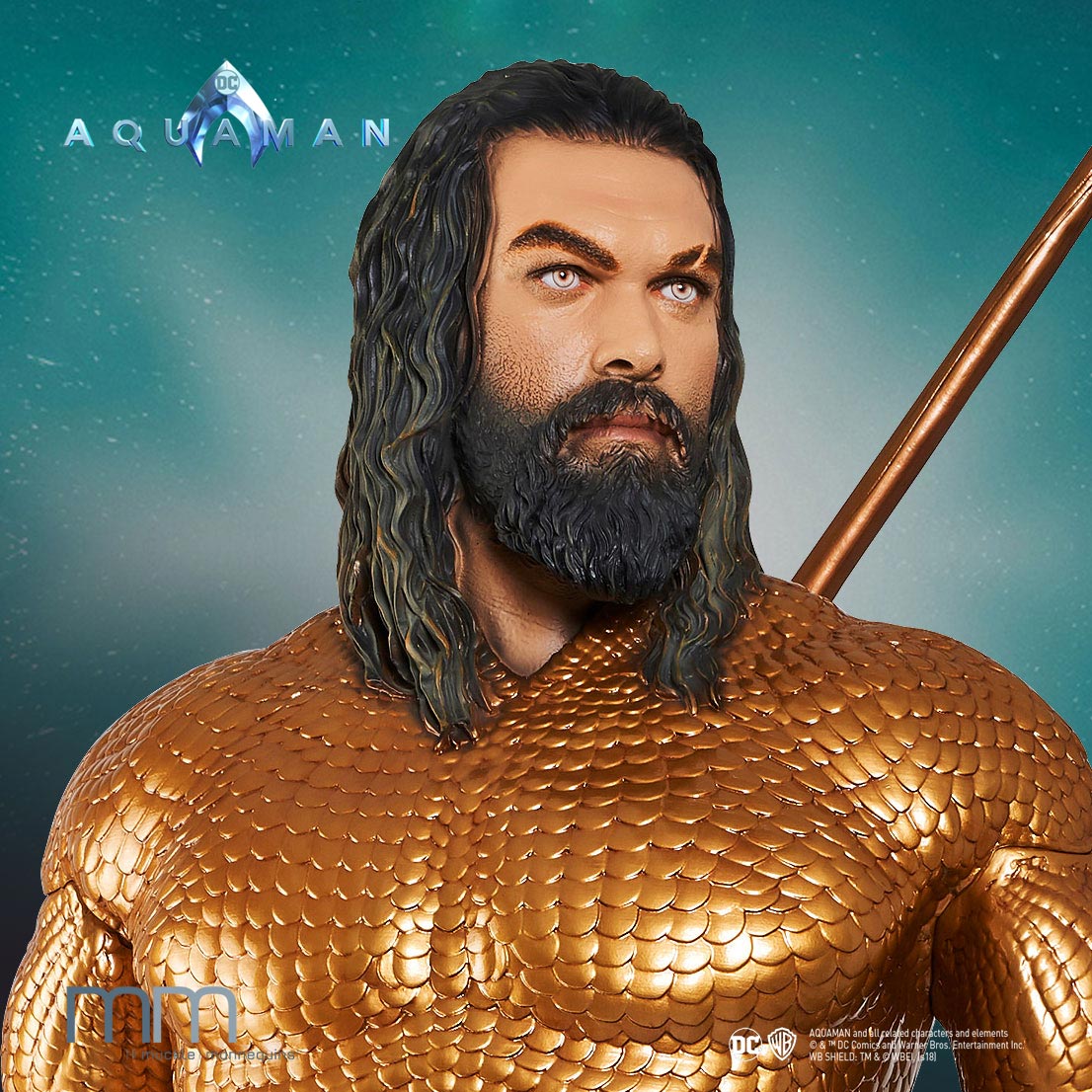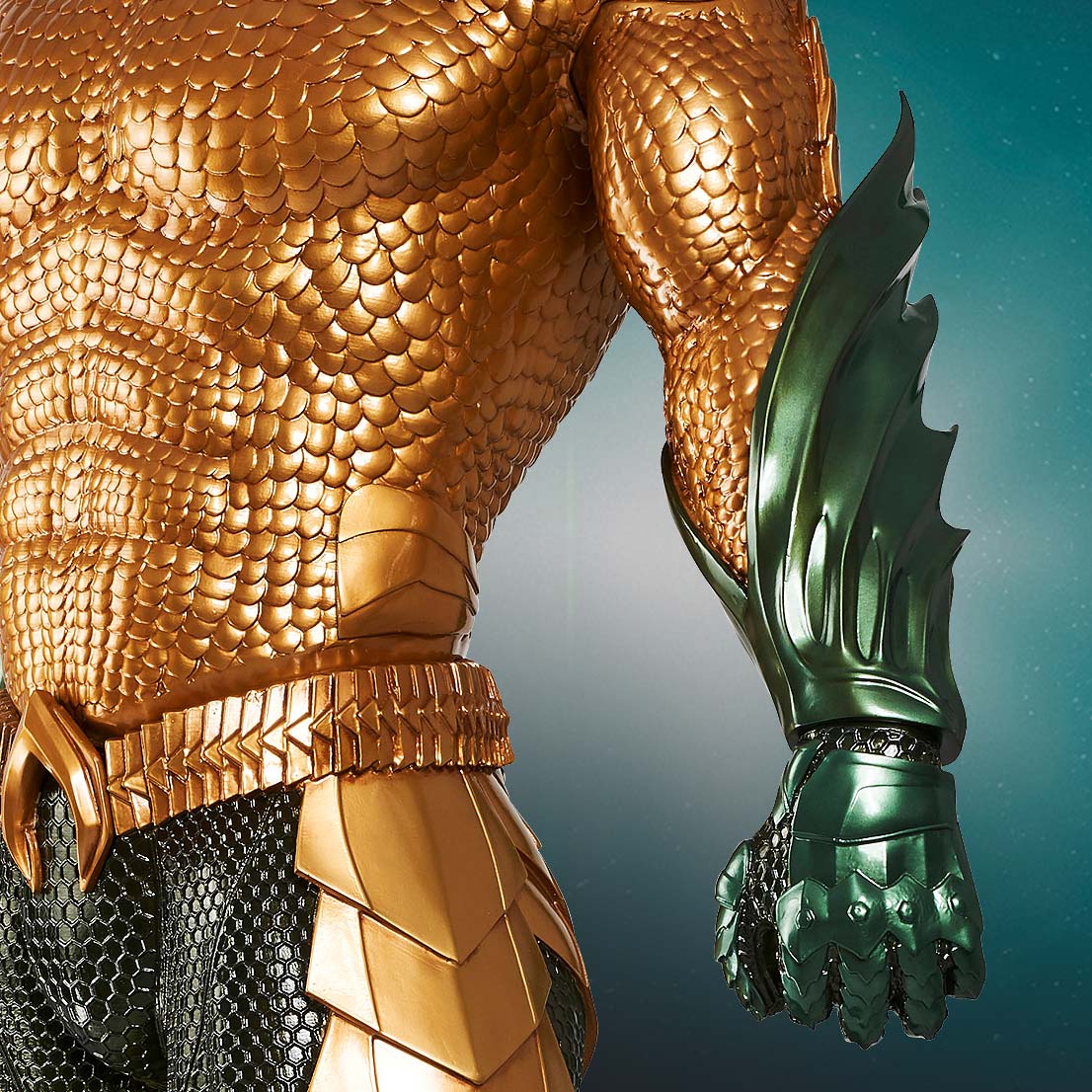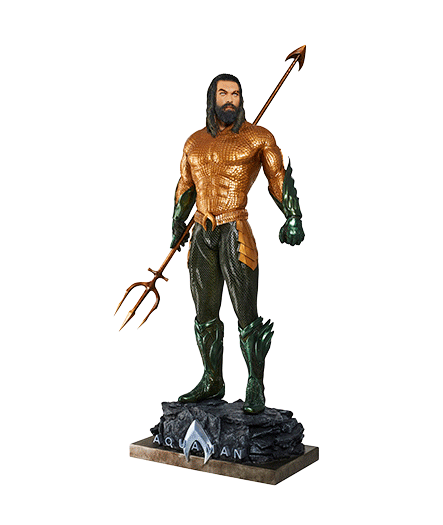 Bitte sende uns eine Nachricht zu diesem Produkt. Please send us a message regarding this product:
Life size figure
SCALE 1: 1/248 CM
Client: TM & © DC Comics. WB SHIELD: TM & © Warner Bros. Entert. Inc. (s18)
This life-size figure was made for Warner Bros. for the promotion to launch the movie in 2018.
Muckle Mannequins GmbH has acquired the license to manufacture and sell this figure.
This life size figure with an impressive height of 248 cm shows AQUAMAN, a popular hero from the DC Universe. His golden armor and the massive trident are worked out with great attention to detail. Likewise, his facial features and the impressive hair and beard, which are modeled on the film actor Jason Momoa. The complete figure has been hand painted with care.
AQUAMAN complements the DC universe and is a real highlight for every room.
Additional Details and Measurements
Figure
Total height with base until end of spear
Total height with base until head
Height figure only
Width
Depth

248 cm
230 cm
198 cm
145 cm
63 cm
base
Width
Depth
Height

100 cm
75 cm
32 cm
SKU No. Figure

AQ-AQ-1