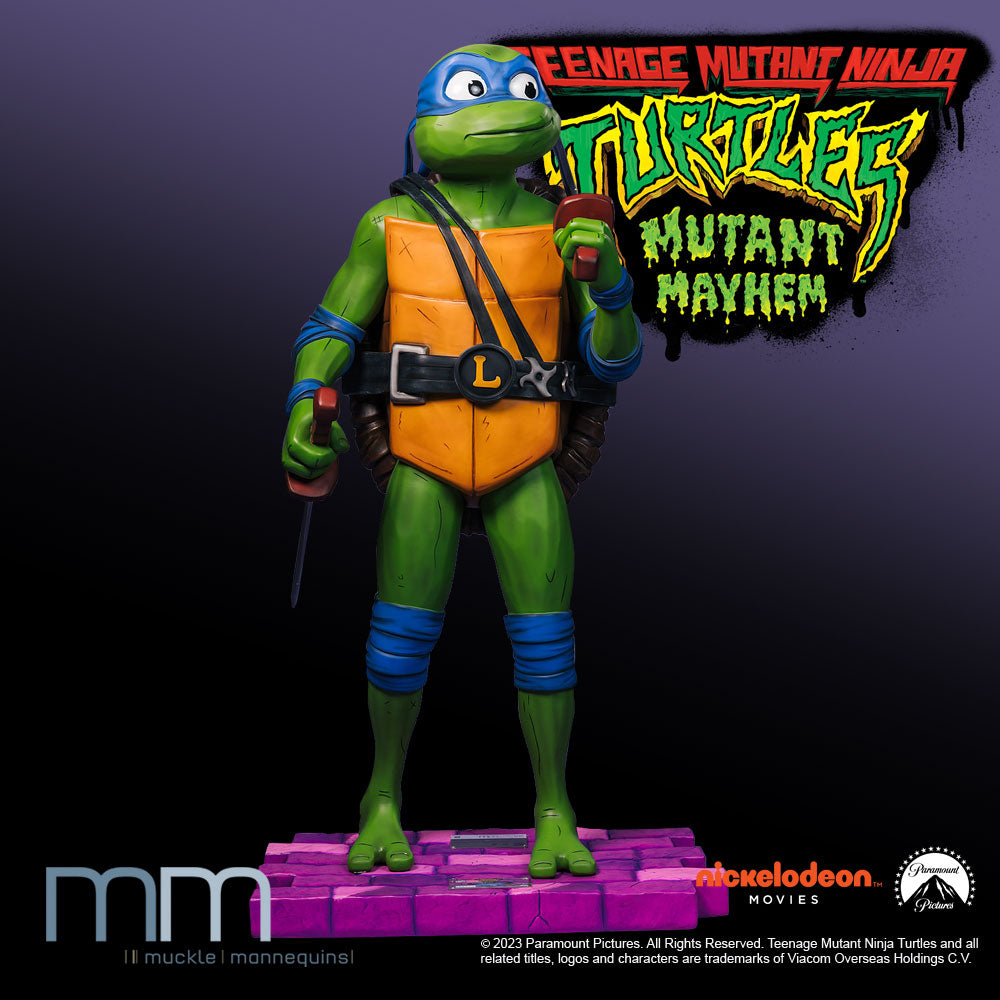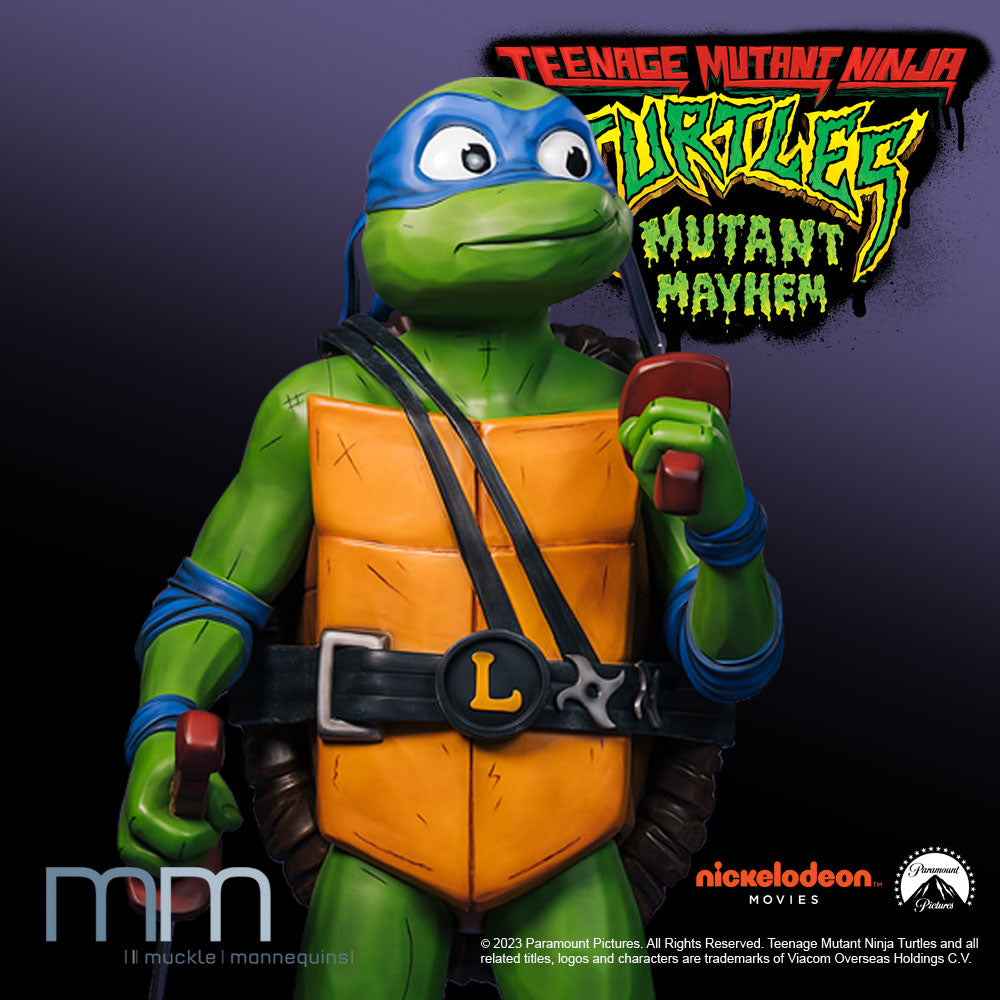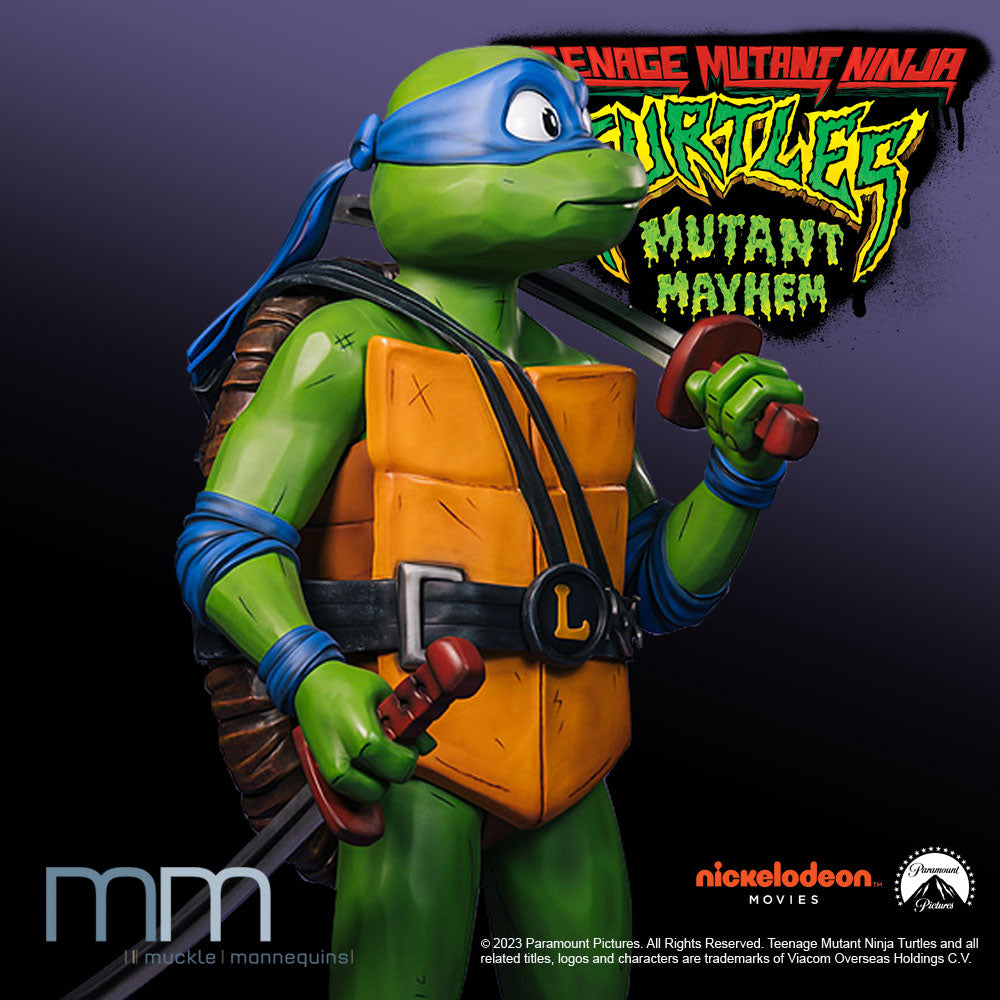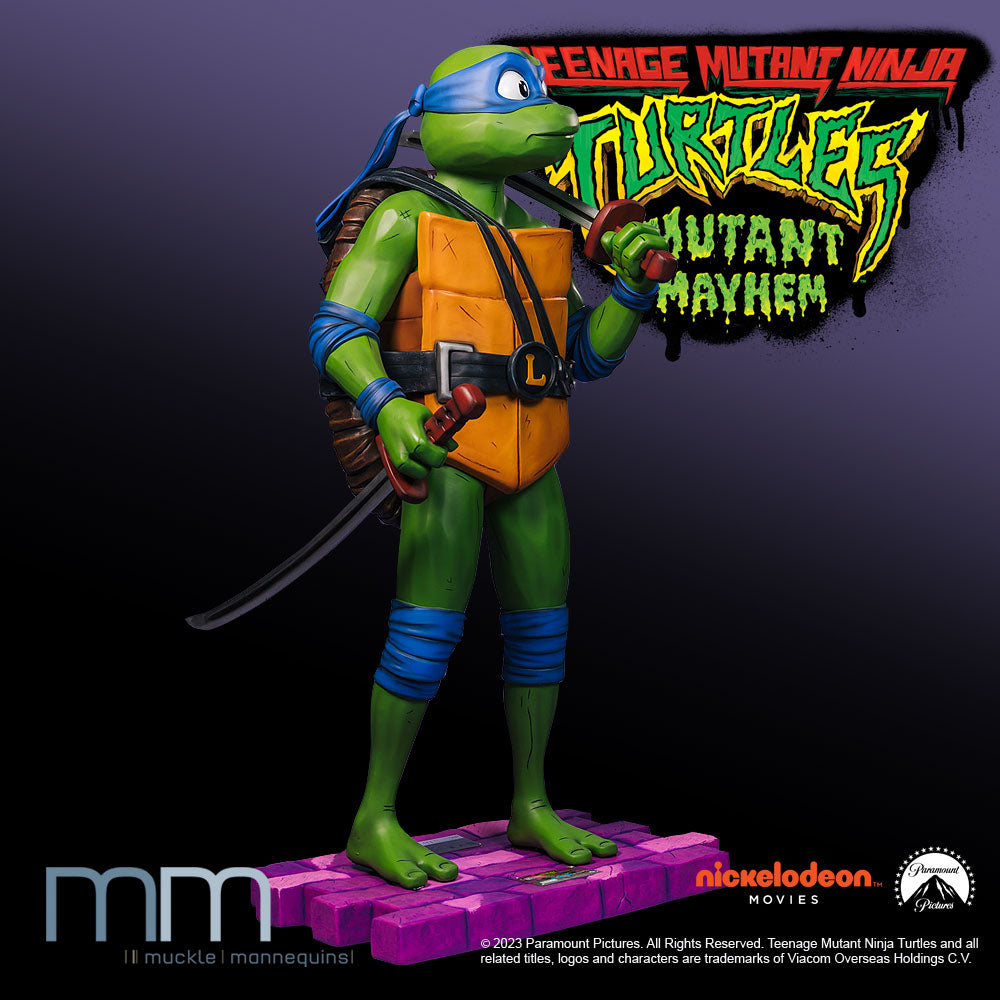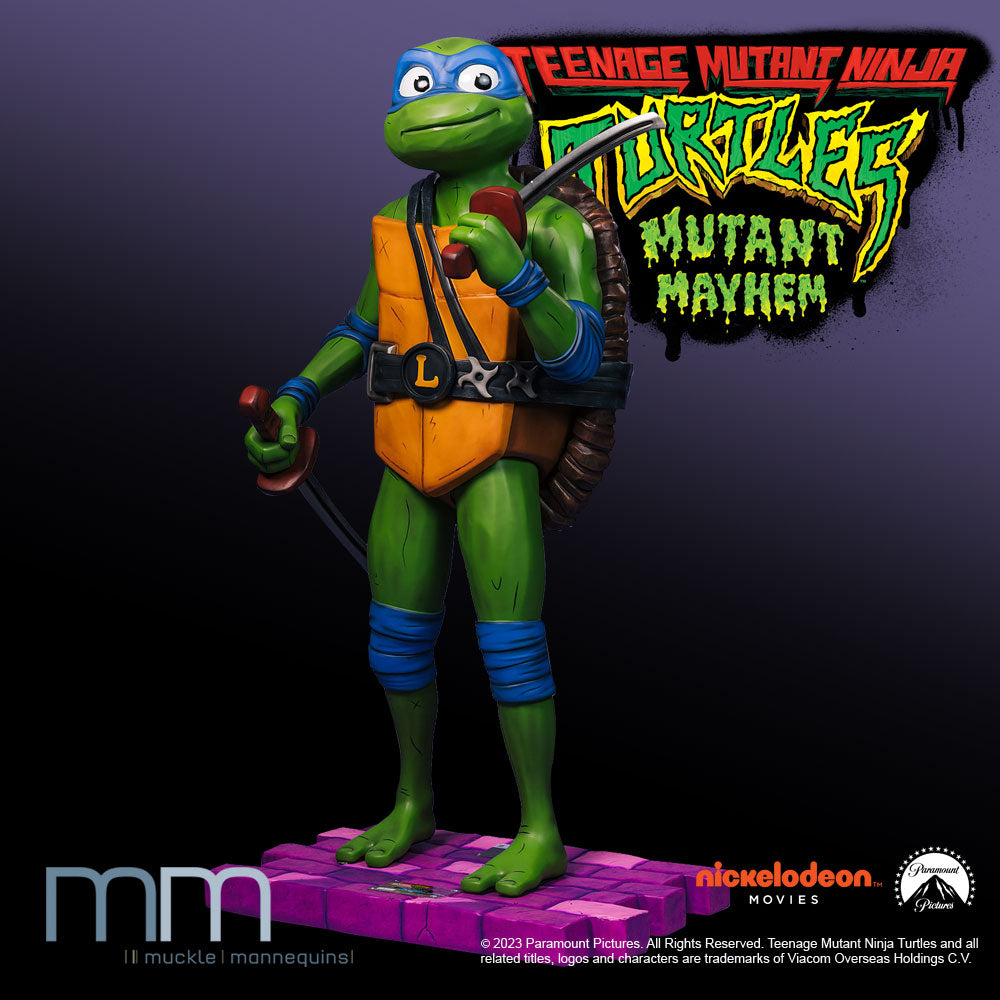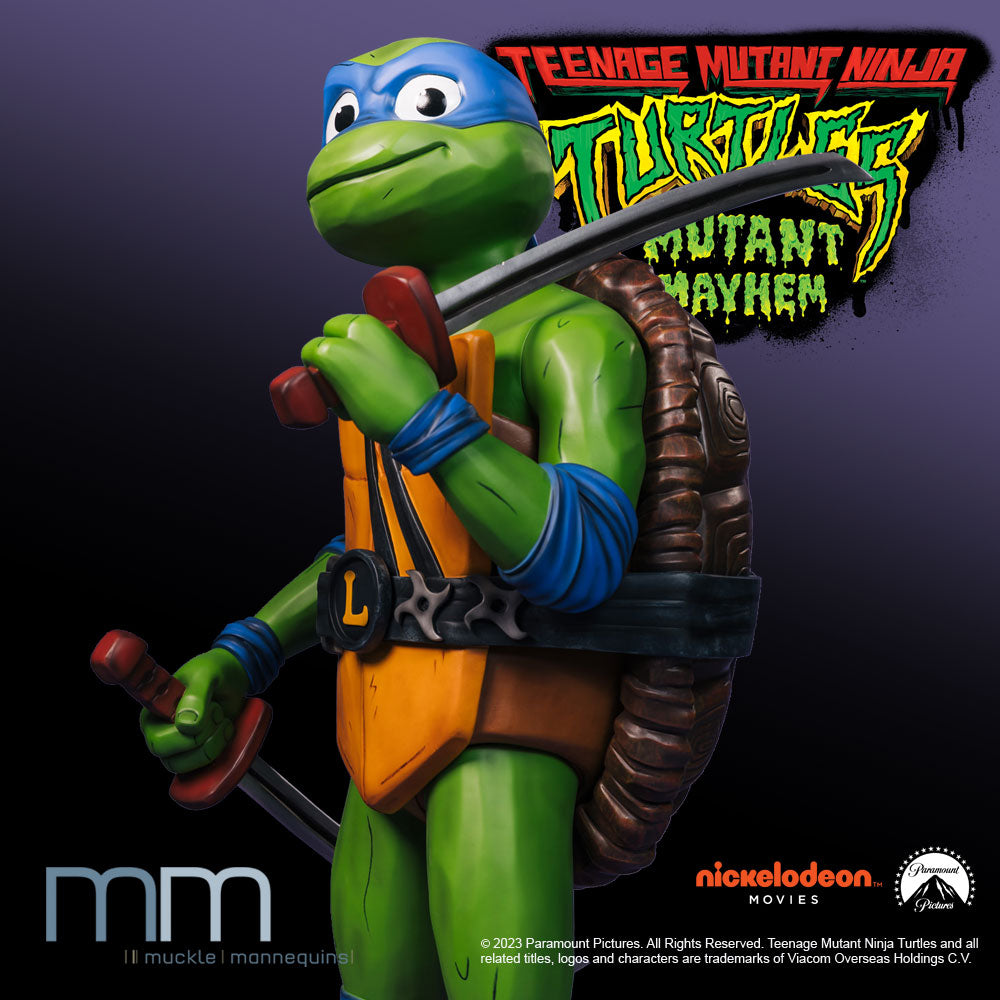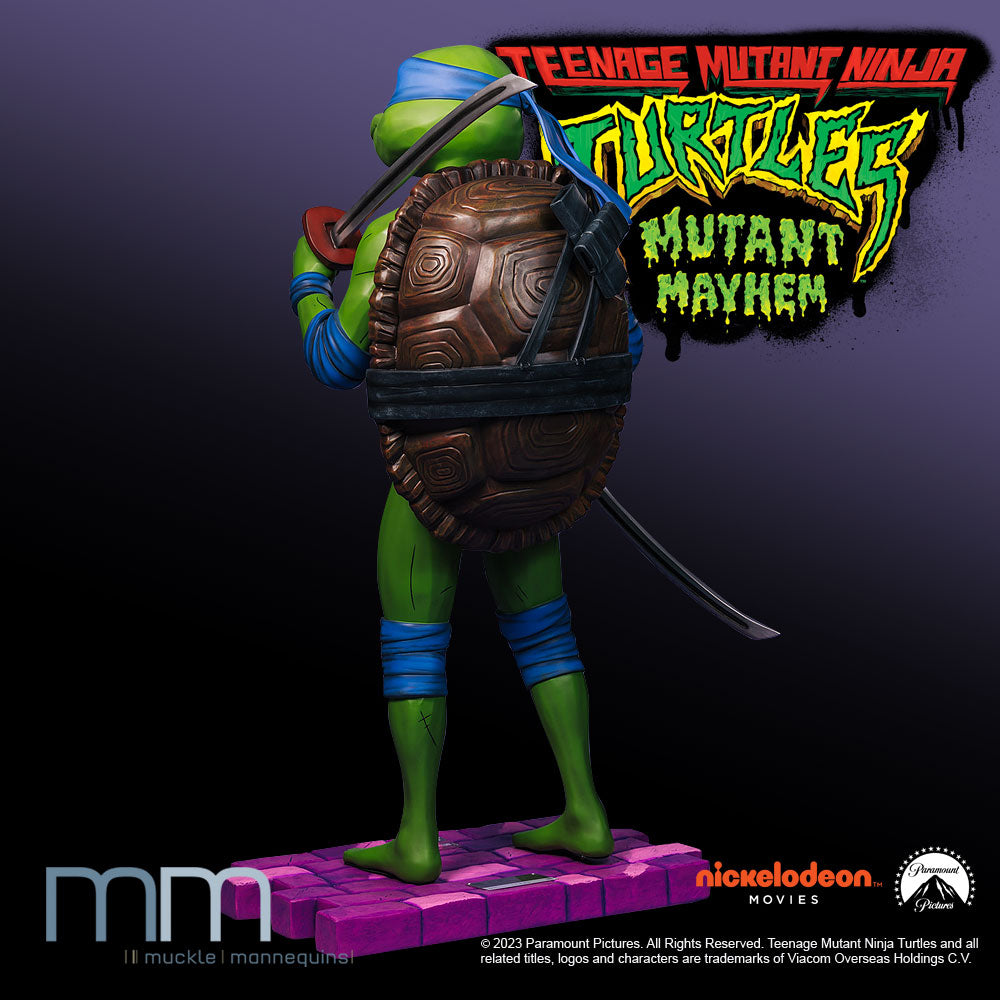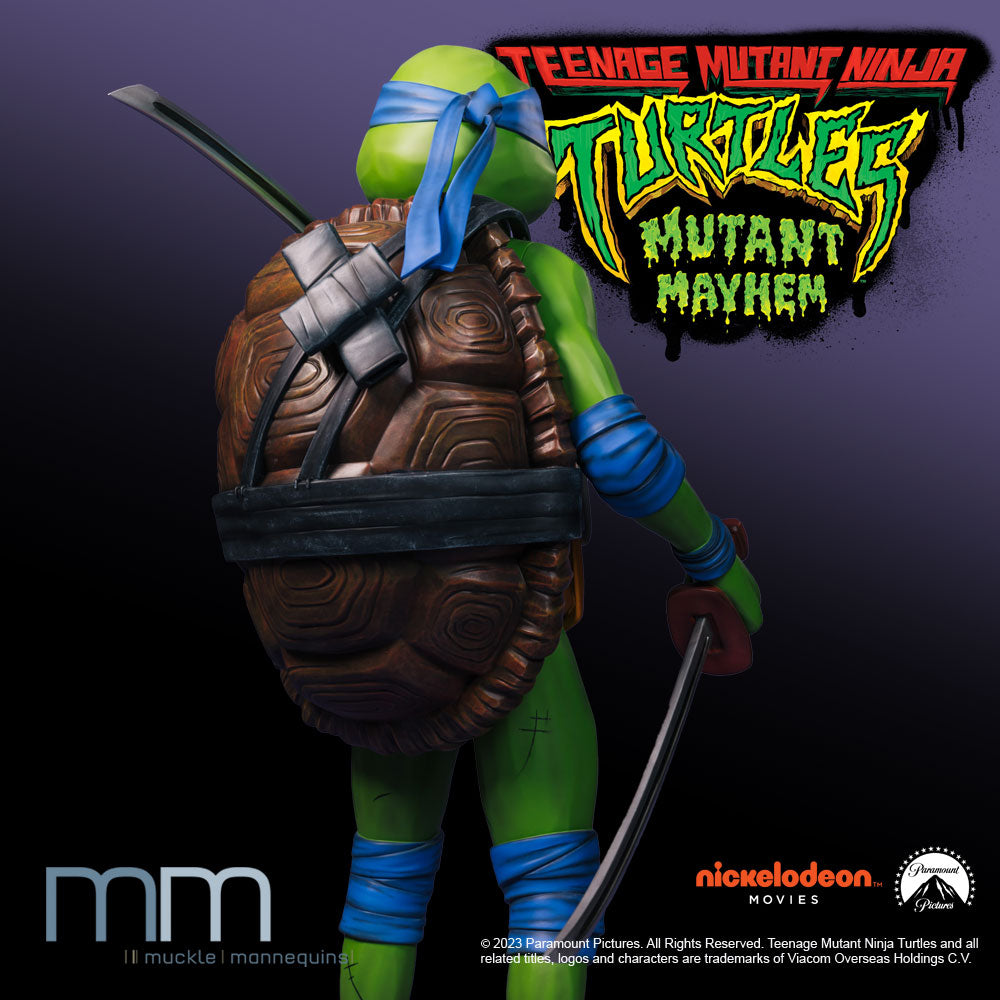 Bitte sende uns eine Nachricht zu diesem Produkt. Please send us a message regarding this product:
Life-Size Statue TEENAGE MUTANT NINJA TURTLE
SCALE 1:1 / 172 CM
This life-size statue depicts Leonardo, the disciplined one of the four brothers. He is probably the Turtles' best fighter in the martial art of Ninjutsu and trains the hardest. Leonardo relies on two katana swords and his ninjutsu skills in battle. As the wearer of the blue bandana, Leonardo wears blue bandages on his knees and elbows and blue bandages on his wrists and arms.
©2023 Paramount Pictures. All Rights Reserved.
Teenage Mutant Ninja Turtles and all related titles,
logos and characters are trademarks of Viacom Overseas Holdings C.V.
Additional Details and Measurements
Material

Figure
Height with Base
Height Figure

Fiberglass, Polyresin


172 cm
164 cm

Base
Width
Depth
Height

94 cm
56 cm


8 cm

SKU No. Figure

LE-NTMM-1